Remember that amazing metallic Essex linen/cotton fabric I used for my Lisette for Butterick B6464 sleeveless top? Here's the project that I used for the fabric that was left over. I finished this months ago and never got around to showing you. It's another modification to the Liesl + Co. Bistro Dress pattern. You might remember my previous modifications to the pattern here and here.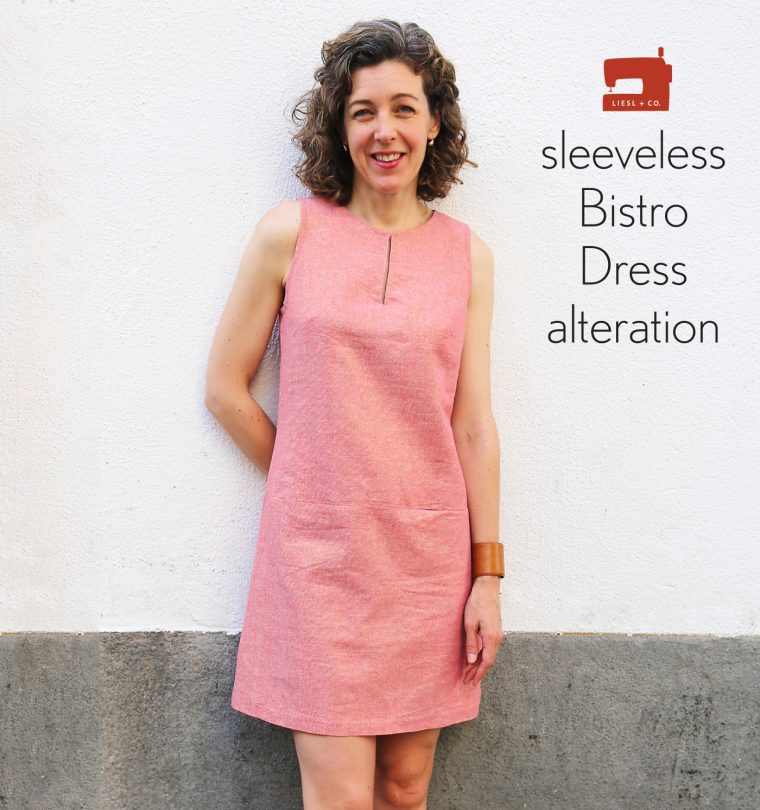 For this dress, I removed the sleeves and reshaped the armholes to trim some fabric from the shoulders. To do this, I always prefer to draw directly on the muslin so I can be sure I like the shape and I'm still covering my bra straps. Then I use a French curve to re-draw the armholes and use the sleeveless bias-faced armhole technique from page 68 in the Building Block Dress book to finish them. Easy-peesy, and it doesn't show from the outside. I shortened this dress quite a bit from my first two dresses, and now I'm regretting that decision a bit. I think I could use a couple more inches on it, but I was feeling very ready for summer when I sewed this back in March.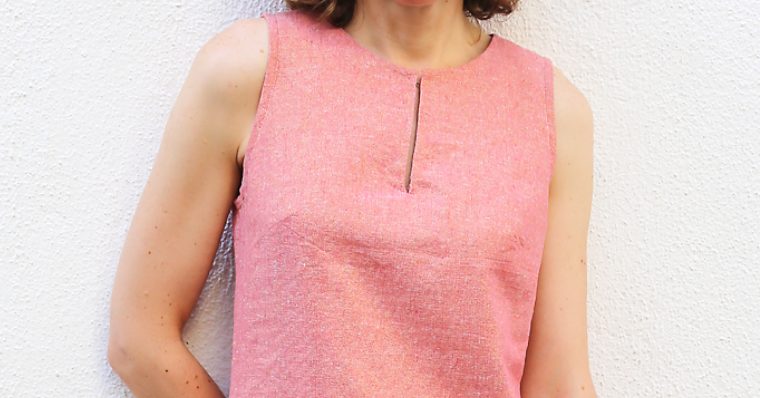 The gold metallic threads in this Essex yarn-dyed metallic from Robert Kaufman don't show up better in these photos because they really give the fabric a lovely glow. This is the Dusty Rose colorway, which I fell in love with when I first saw it at Quilt Market last fall. It also comes quite a few additional colorways including an aqua blue that's called Water, which is equally pretty. Keep your eyes open for this fabric: Essex metallic is 50% linen, 40% cotton, and 10% lurex, so the metallic won't wash away. I just love it.
Just for the fun of it I added a little hook and eye at the inside of the neckline so it can be closed almost invisibly. I like how it works out because it makes the neckline convertible.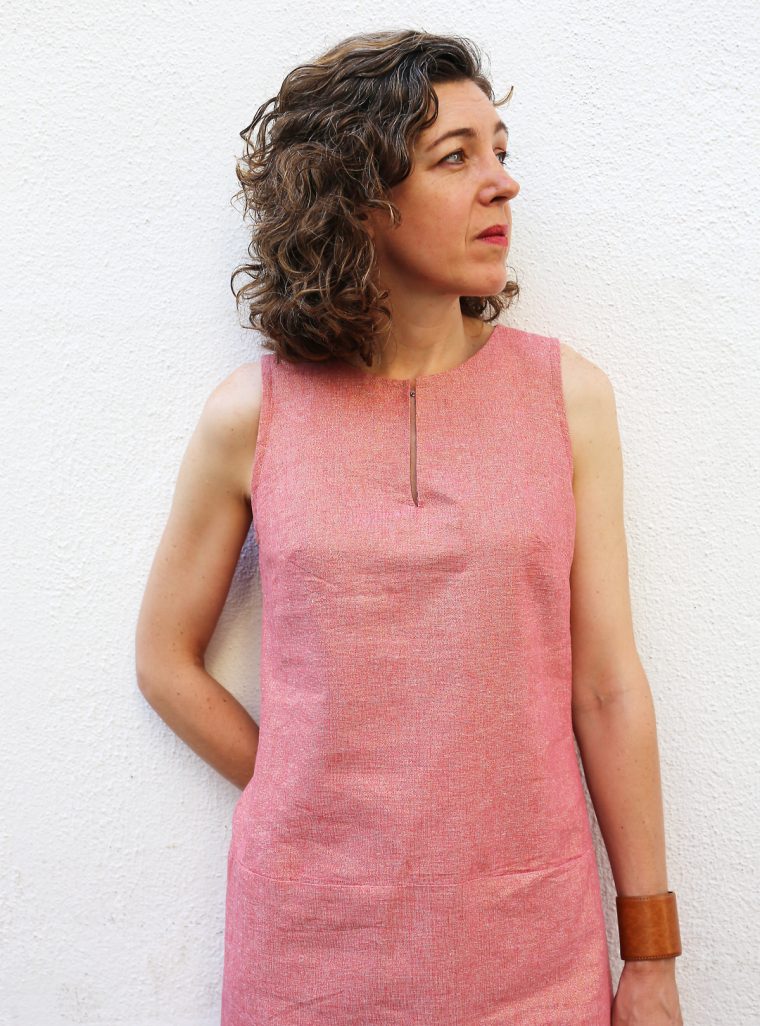 You can pick up your own copy of the Liesl + Co. Bistro Dress pattern in either paper or digital format. My tutorial for altering the dress pattern to create this silhouette is right here. I hope you'll show us if you make one! Tag it #lieslandco and #bistrodress on Instagram so we can find it!