Hey friends. Most of the action on the blog this week is happening with the Classic Shirt sew along, where we're now on day three of five. I hope you're working through the pattern with Rachel and are in the process of creating something wonderful for yourselves.
While you're working on your shirts, I thought I would share a fun customization project I did a long time ago. It's a quick and easy project I sewed several years ago that I never got around to blogging. It occurred to me the other day that I should show it to you since it's yet another way to use our side vent tutorial.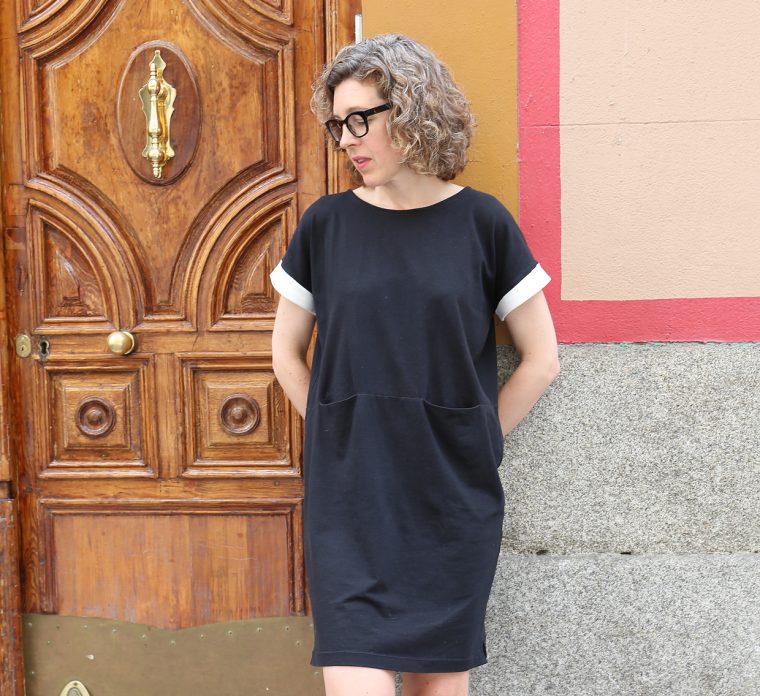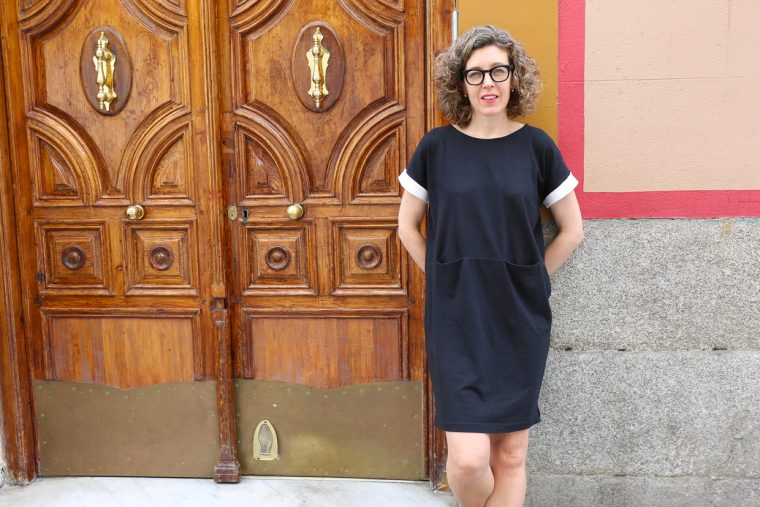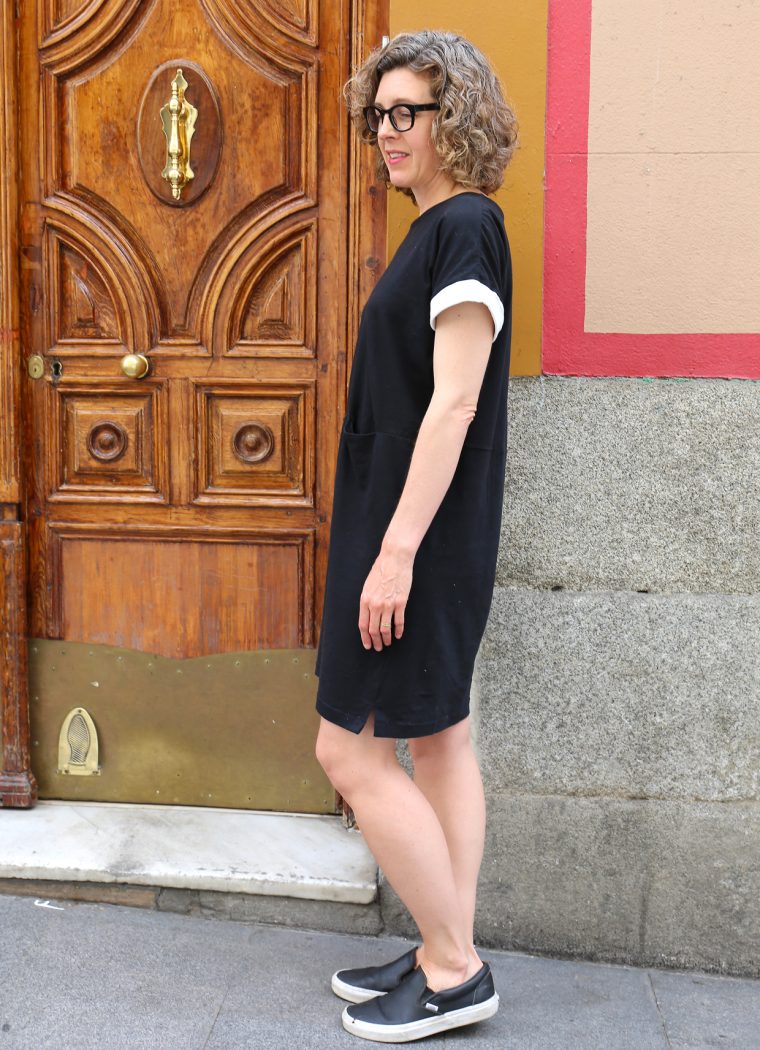 This is, quite simply, View A of the Bento Tee with View B sleeves. I lengthened the lower panels of the pattern to turn it into a dress, and I added side vents near the hem.
It's very easy to make the changes to the pattern and to sew it like this. And of course it's extremely comfortable to wear as well. I used Robert Kaufman's Laguna cotton spandex jersey for this dress, and it's held up really well through a lot of wearings and washings. It has just enough spandex to hold its shape and recover nicely. But I really love it for its cotton-y hand.
I was thinking that this dress would be fun to sew out of sweatshirt fleece for winter, too! One of these days I just might try it. And maybe I'll even remember to blog it.