Today it's all about ready-to-wear inspiration and you'll find lots of inspiration here today. I've gathered over a half dozen garment ideas to inspire you to sew-it-yourself with Oliver + S.
1) First up, how gorgeous is this dress? It's been a really popular pin. You can recreate this look and we are here to help you. Take the Garden Party Dress and a large floral print, maybe a Liberty of London? Sew it up without the waistband, then add tassel trimmed sleeves. For more inspiration, see our Adding Pompoms and Tassels to Oliver + S Patterns post.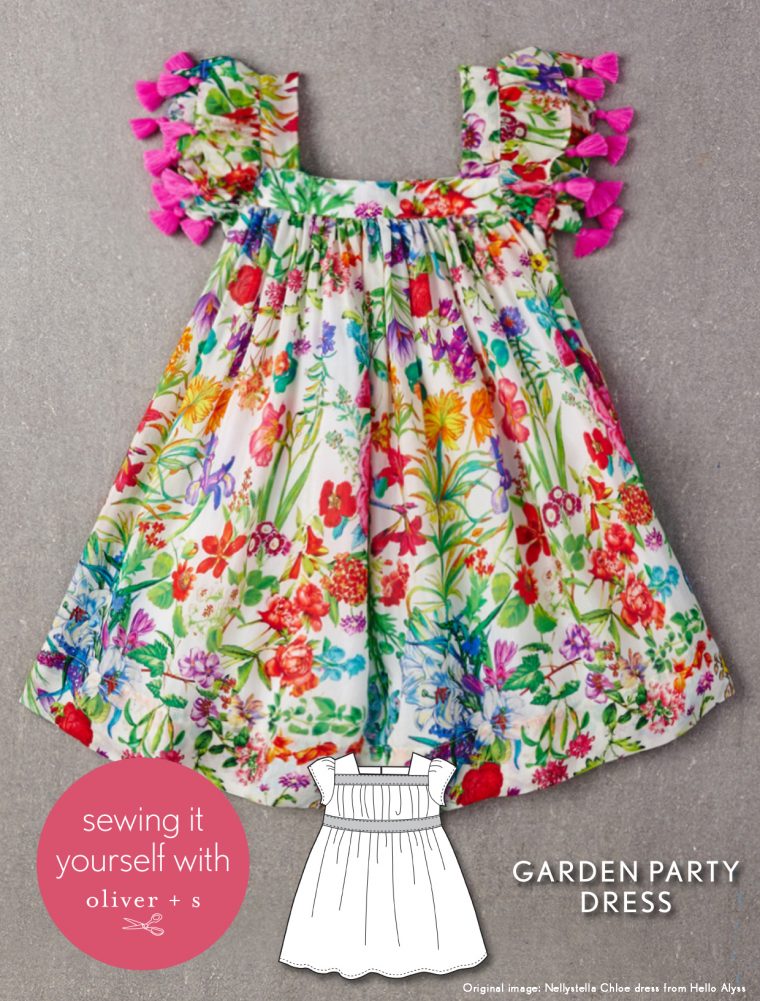 2) For this one, create a similar look with the Lunch Box Tee and the Parachute Sweatpants.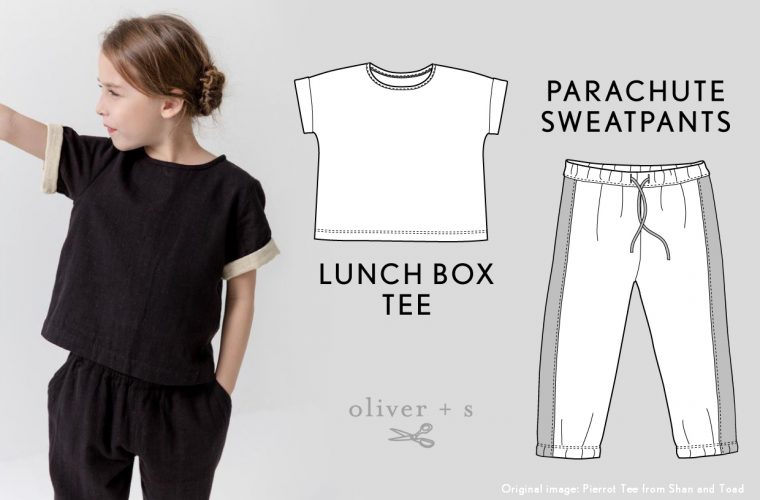 3) Turn the School Bus T-shirt into a dress with a front placket. To produce a similar dress follow the links here on how to turn a t-shirt into a dress, then visit our front placket tutorial.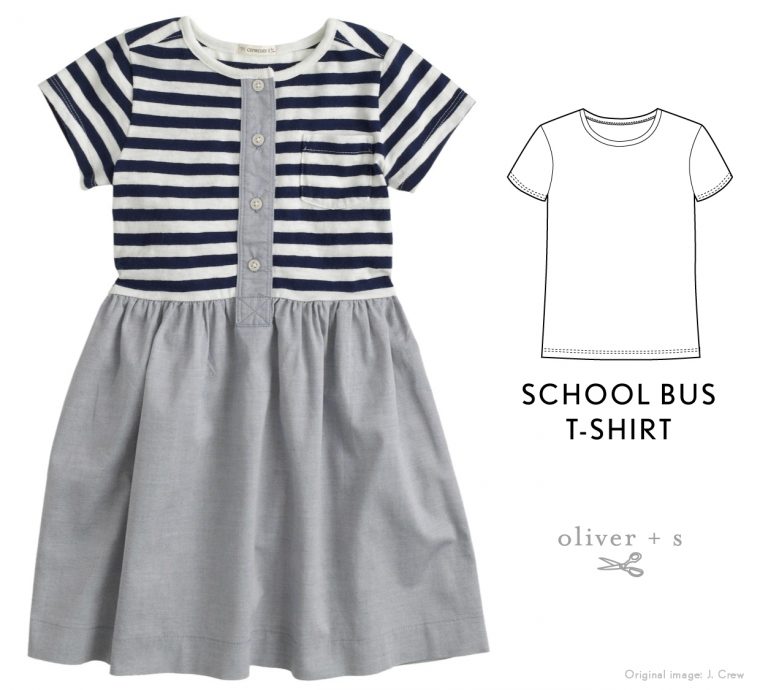 4) How about a sweet cat t-shirt? Recreate it with the Field Trip Raglan T-shirt, of course!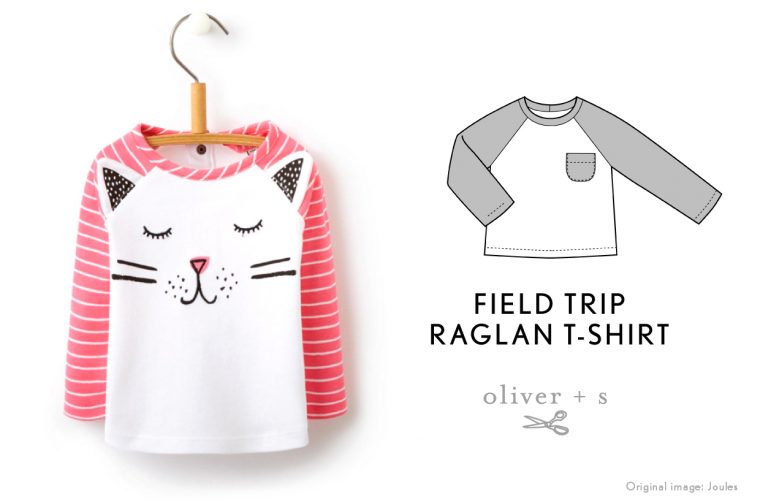 5) Next, make a darling pair of leggings like these, using the Playtime Leggings pattern.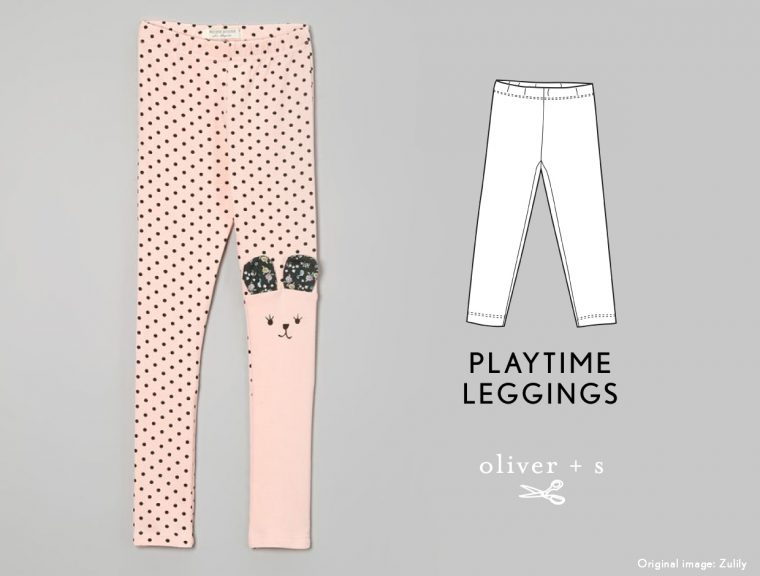 6) Turn the Secret Agent Trench Coat into a cute dress. Consult the Building Block Dress book for help with achieving that.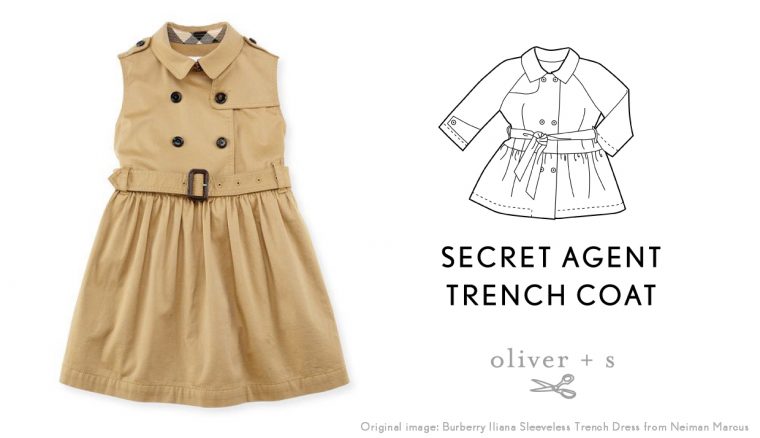 7) How cute is this? Recreate it with the the Lunch Box Tee. Turn it into a dress by attaching a gathered skirt.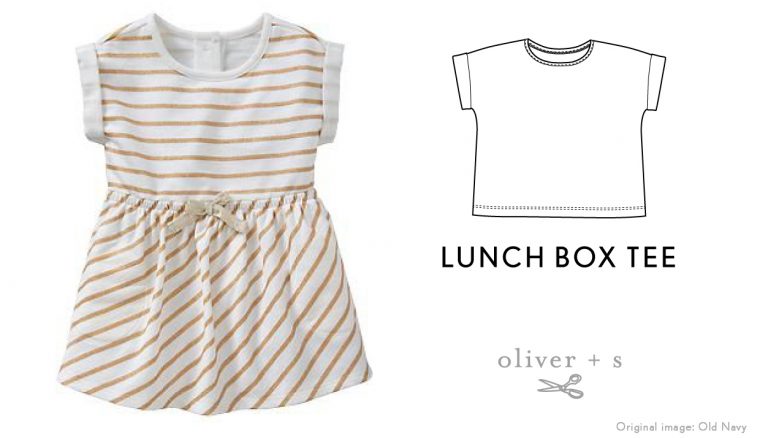 8) And finally, let this inspire you to sew up a Hide-and-Seek Dress. Isn't it beautiful?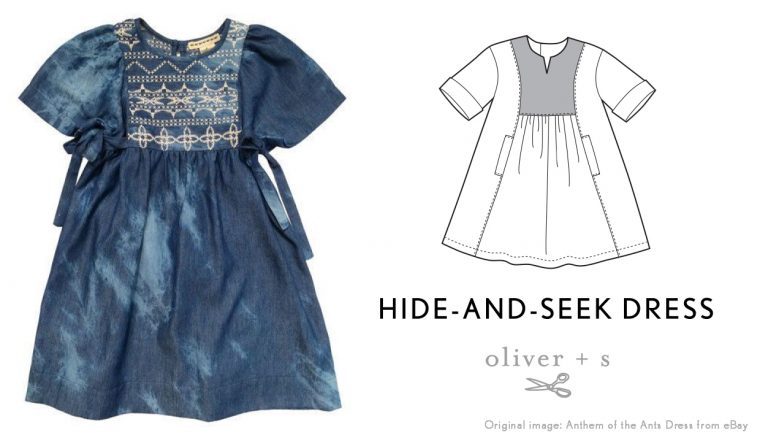 For more ideas visit our Oliver + S Pinterest boards like this one and this one. Collect some inspirational images and sew-it-yourself with Oliver + S.