Just a quick announcement for you for today. You all know Celina from Petit a Petit + Family, right? She is also the creator of the first online sewing magazine for kids, STYLO Magazine. Anyway, she had a fantastic post on her blog last month and we wanted to point it out to you in case you missed it.
The post was put together by Kristi from SweetKM. Kristi is no stranger to the Oliver + S blog as she has contributed a few times: lengthening the Sunny Day Shorts, thumbhole sleeve tutorial, as well as being a panelist for the Gallery Tunic + Dress sew-along.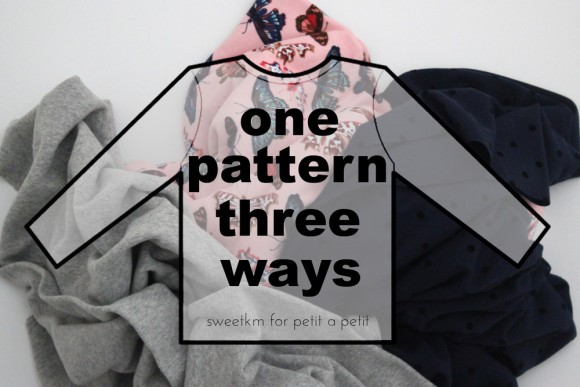 So please go check out "One Pattern Three Way: Girl's T-shirt." Kristi shows you how to take the School Bus T-shirt to create three wardrobe staples: a button front cardigan, a dress with gathered skirt and 3/4 length sleeves, and an a-line dress with short sleeves and a kangaroo pocket.
And have fun customizing the School Bus T-shirt!