Happy Monday! Today is the day the winner of the Gallery Tunic + Dress sew-along is announced.
I'm happy to report that the sew-along was a huge success! Many of you participated and entered your fantastic garments into the contest. Over the weekend our panelists: Carmen, Kristi, Lori, Rachel, and Sara had a look at all of the entries to determine who would be the winner of the contest. Are you ready?
Congratulations to Kara, you are the winner of the $50 gift certificate to the Oliver + S website! Happy shopping and happy sewing! She sewed herself a dress using chambray.
From our panelists: "Her choice of fabric makes the dress very versatile even if the chambray makes the design a bit more structured. Feels inspired by a traditional men's shirt but still very feminine."
"Kara's is neat and crisp and something I definitely would wear, summer or winter with nice boots."
Our panelists also loved several other tunics and dresses and we wanted to highlight some of those as well.
Lee made a tunic in milk white linen.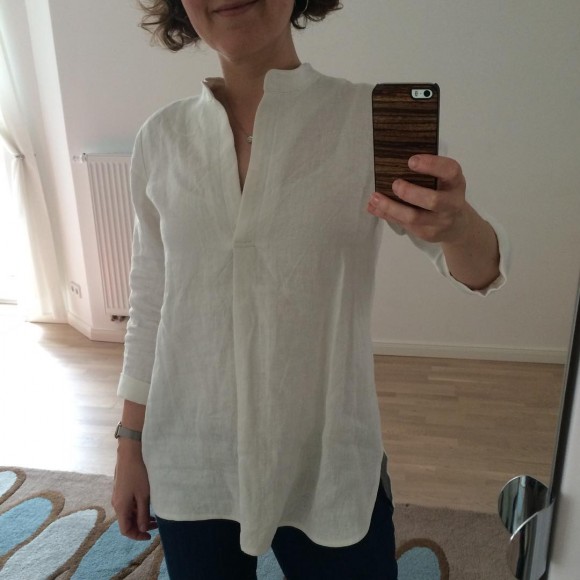 From our panelists: "Love it in white linen! Beautifully simple."
"Lee's linen version makes me think of summertime. Great wardrobe builder and well executed."
"It's an awesome combination of pattern and fabric. It's a great effortless summer chic make."
Cate sewed up a lovely tunic using shirting fabric.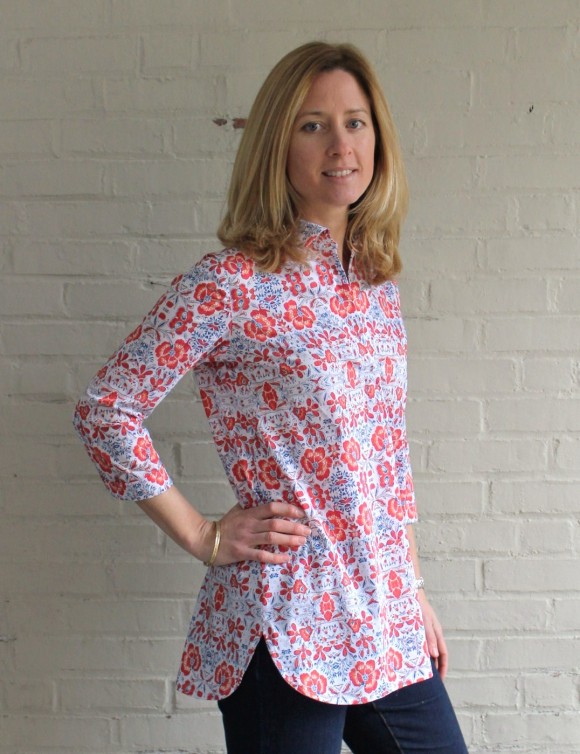 From our panelists: "I was impressed with Cate's attention to detail. From pattern matching a busy fabric to grading between sizes for a good fit, this finished tunic is beautiful."
"With spring on the way, this fabric is so wonderful and the tunic has a great fit."
"Fun and bright!"
Have a look at what Jessamy created!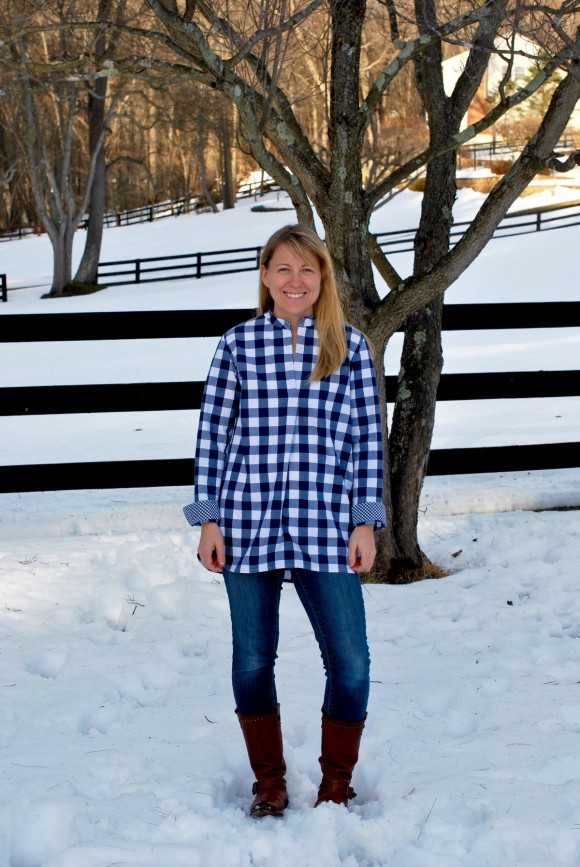 From our panelists: "I love the smaller bias contrast gingham."
"Gingham is always one of my favorites and the use of of two sizes of gingham is an ingenious idea."
"Another perfect paring of fabric and pattern. Very neatly done."
Meg sewed a lovely dress.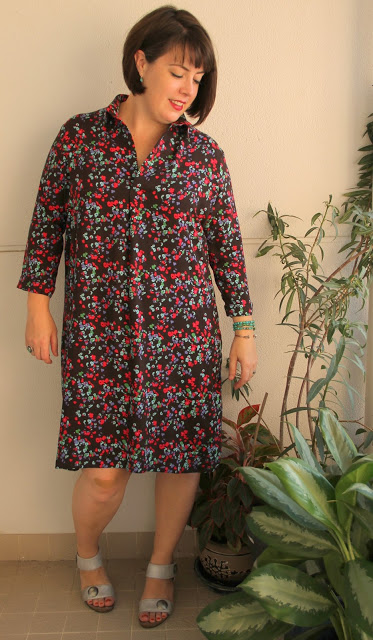 From our panelists: "Meg has a lovely eye for colour and print. Her version is just gorgeous. I would totally steal it.
"My favorite dress. Love the fabric. Looks perfect for work."
Alexis created a sleeveless version.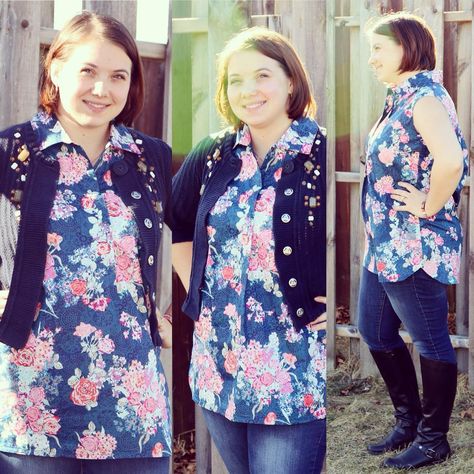 One of our panelists noted: "I love how Alexis made her Gallery Tunic sleeveless, what a fun, floral layering piece she has added to her wardrobe."
Here is a lovely linen dress created by Lori.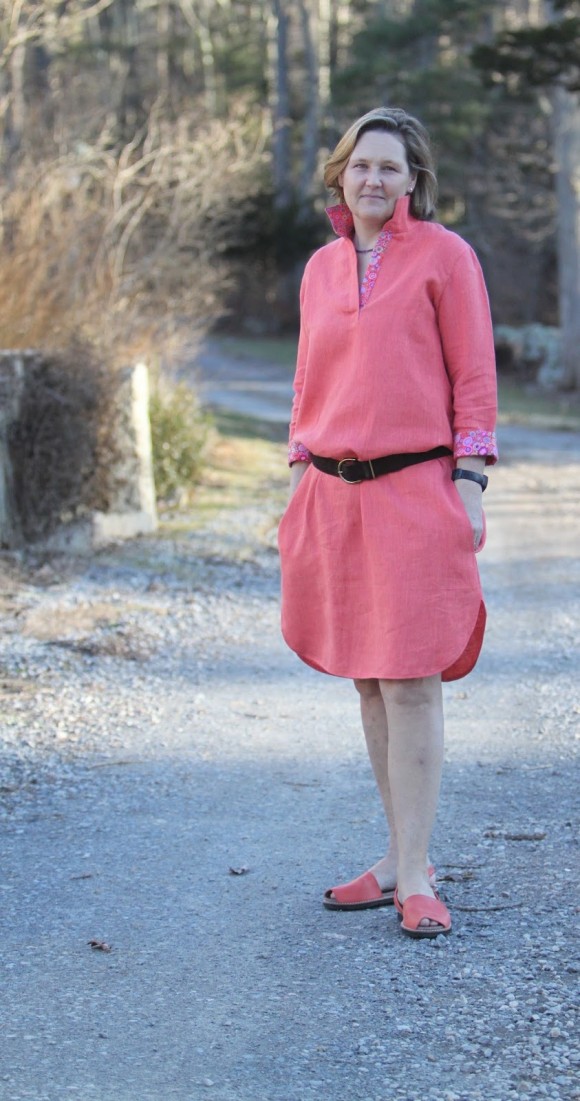 One of our panelists added: "I love the contrast fabric on the placket and sleeves. This is such a great way to add interest to a solid colored garment!"
And a tunic with contrasting topstitching made by Carrie.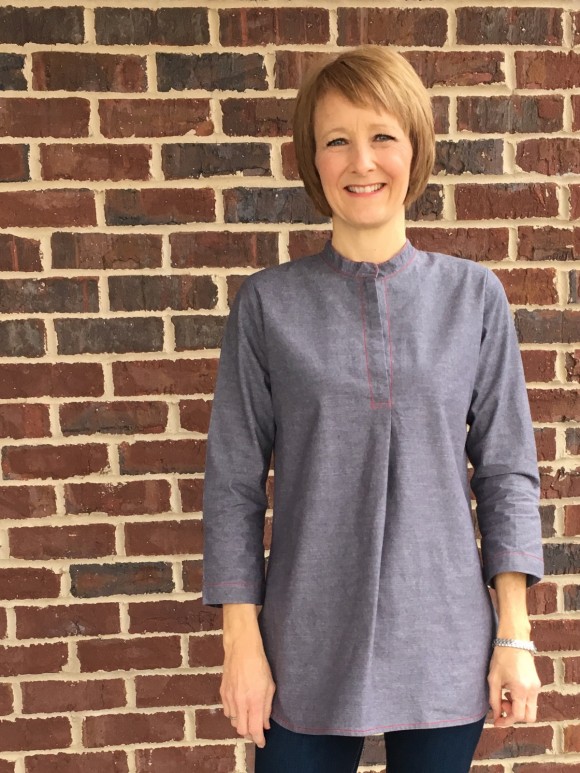 One of our panelists said: "Carrie's bold contrasting topstitching was a brave choice, but it paid off! The overall fit and finish of this top looks clean and professional."
A special thanks to our panelists for judging the entries. And a big thank you to all those who sewed along! We enjoyed seeing what everyone created.