Hello again!
Today it's my pleasure to introduce you to our second new style for Fall 2023, the Amarena Dress. It's also available in digital format.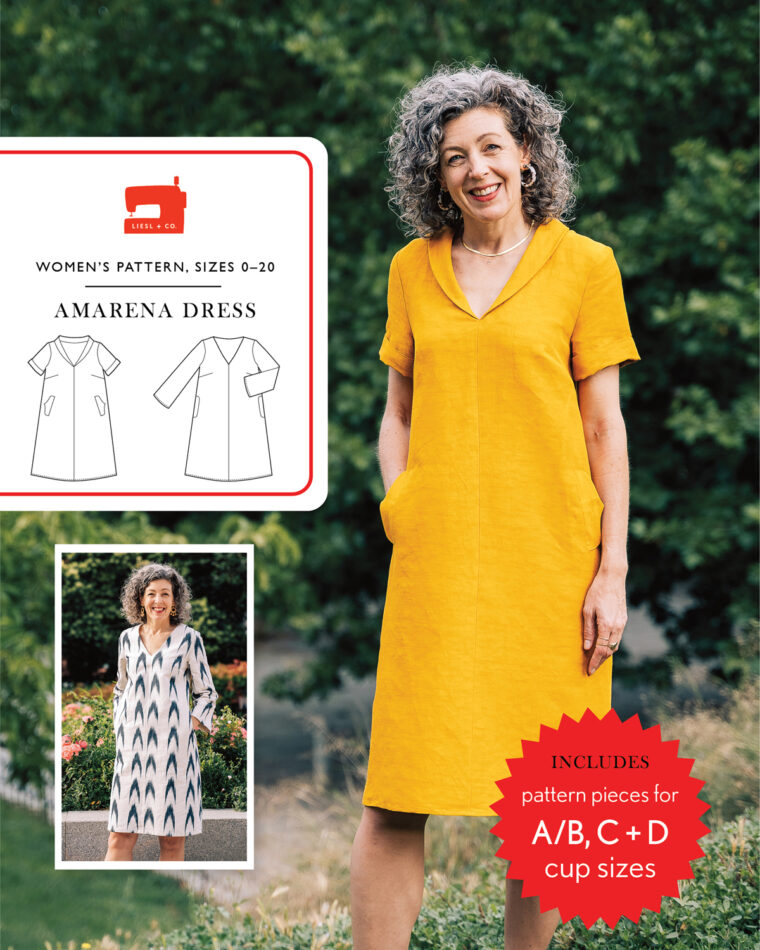 You might be familiar with our extremely popular Gelato Dress, a pull-on (no zippers or buttons!) style with gentle A-line shaping. This style is based on that pattern, The shape is not too flared and not too straight, fitted through the shoulders so it looks neat and elegant, and with just enough room through the body to allow you to move and feel relaxed. Secret pajamas, maybe?
In any case, if you liked the Gelato I think you're going to like the Amarena Dress as well.
The Amarena Dress includes two views for you to mix and match: View A includes a really flattering shawl collar, shaped welt front pockets for a fun change, and cuffed short sleeves. (I especially love the sleeves, although the collar comes in a very close second.)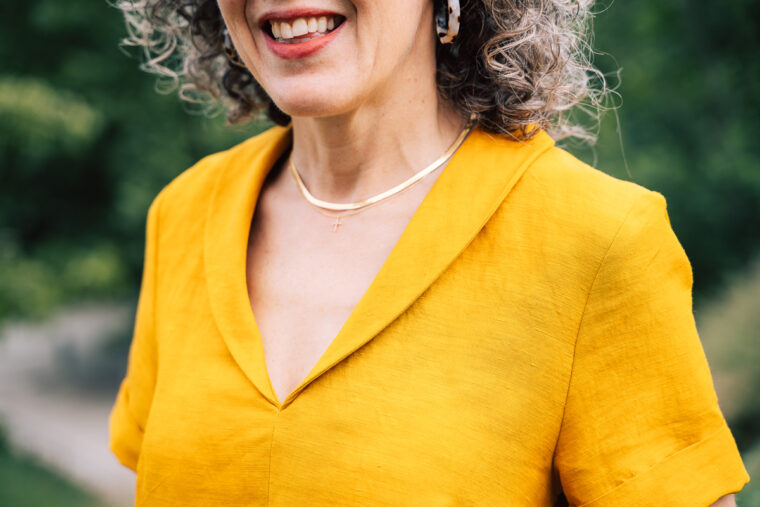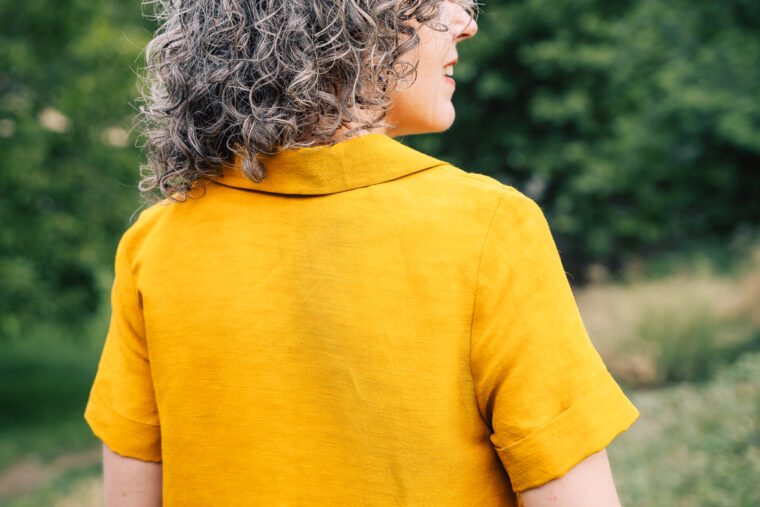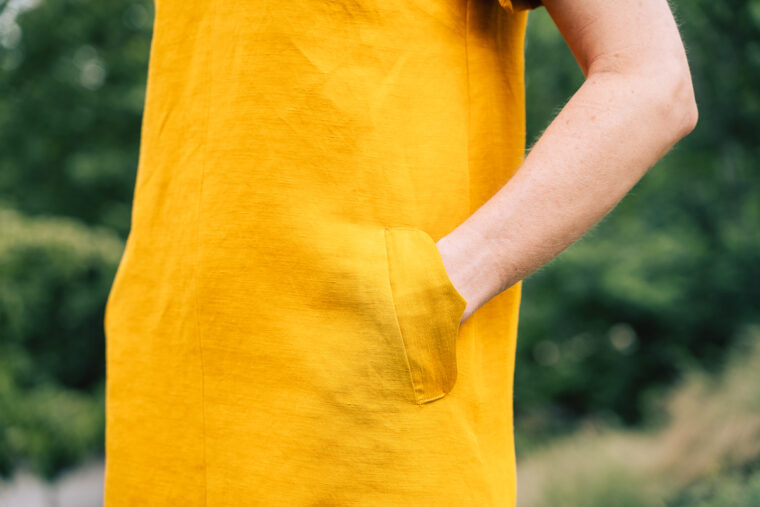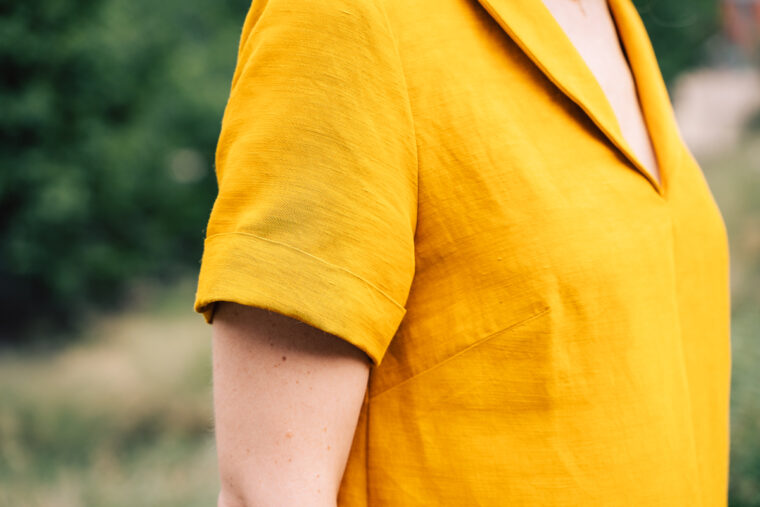 For View B, try the V-neck (no collar, easier pockets–both easier to sew if you're feeling nervous) and curved side pockets as well as three-quarter sleeves.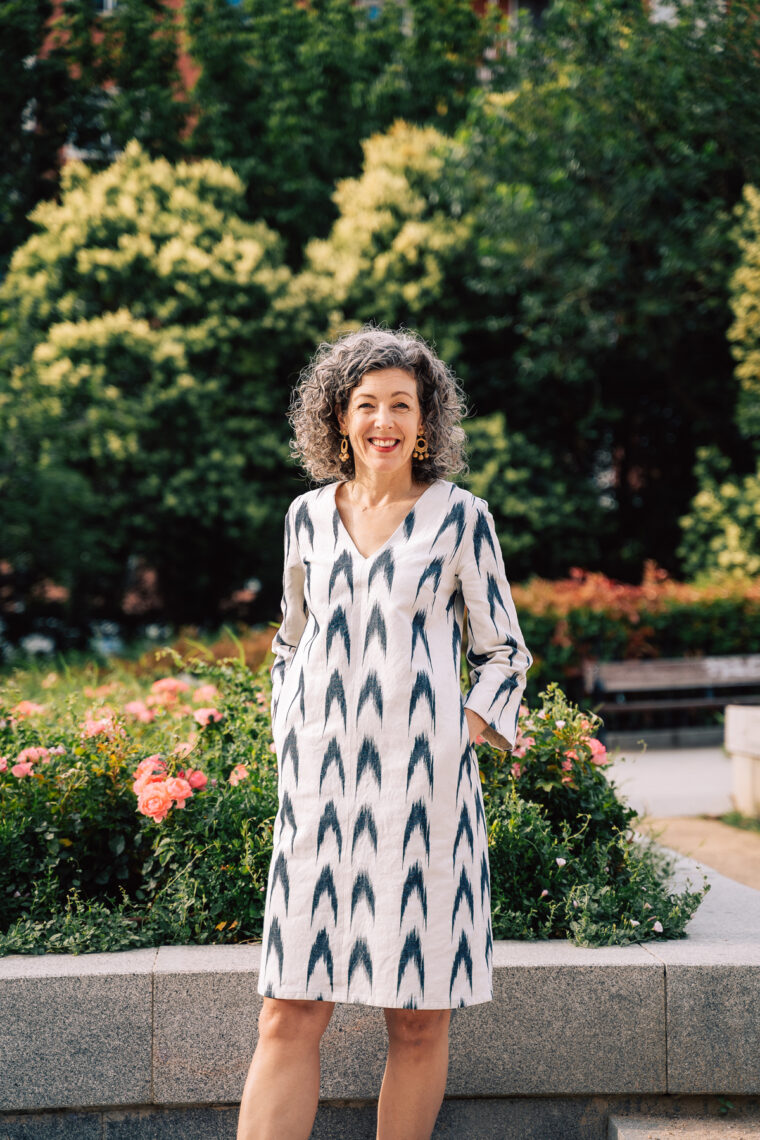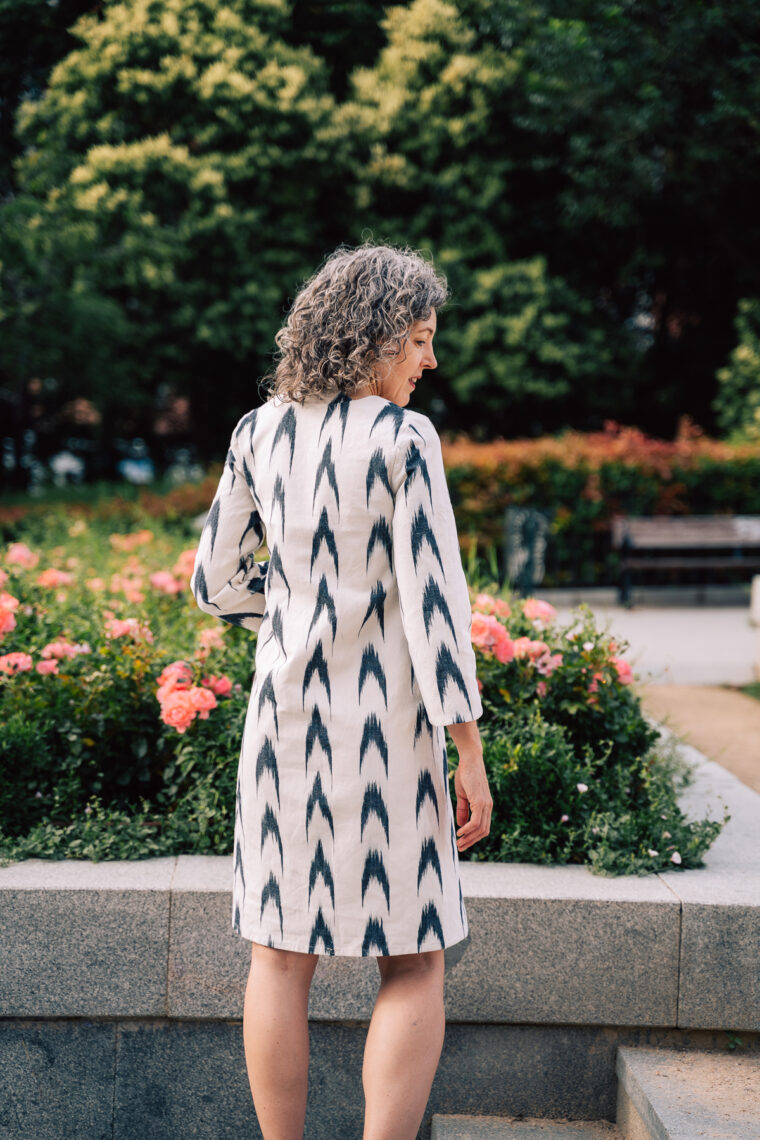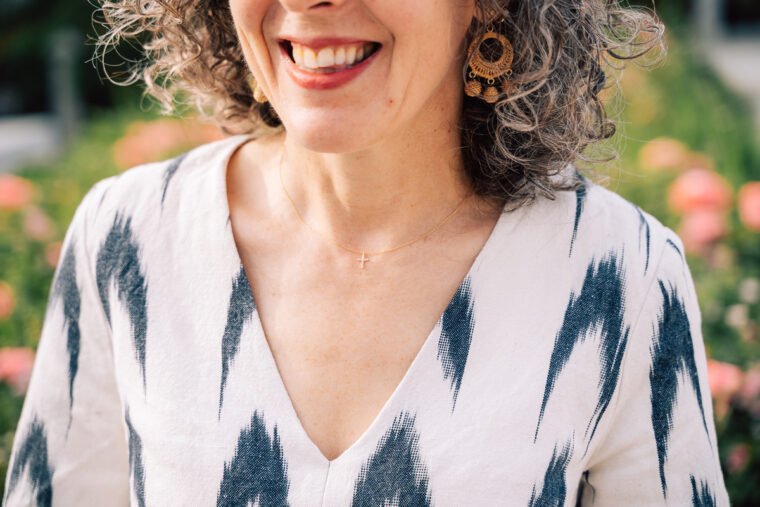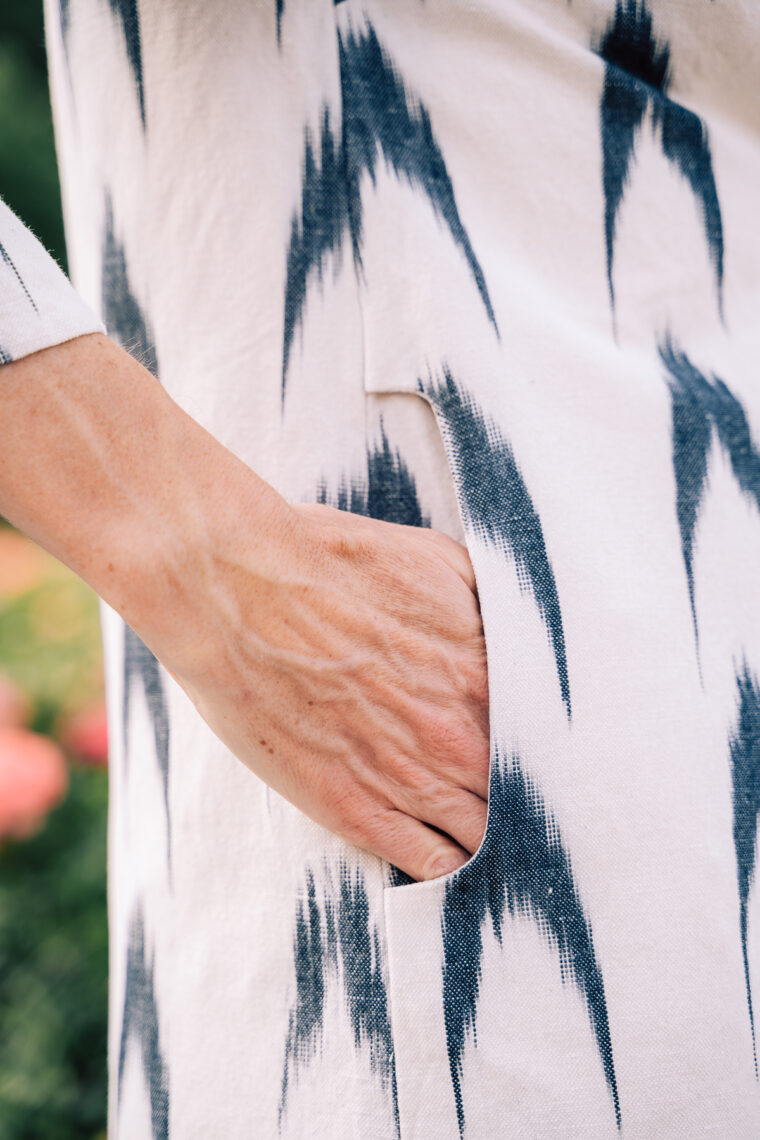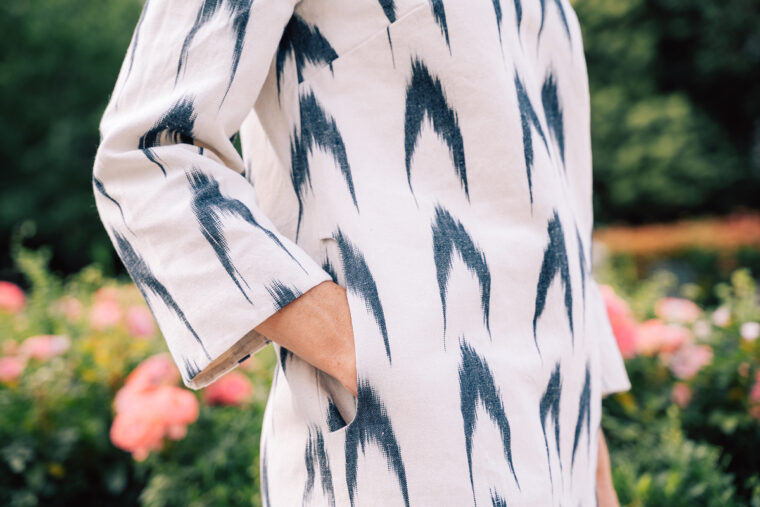 And of course you can mix and match both views to create the dress of your own liking. Or a bunch of different dresses, each with a different combination of elements. I also included a cut line for a top, just in case you want to explore that direction as well. Just remember to eliminate the pockets if you choose that option.
And of course we included cup sizes to help you get a great fit. Whether you're A/B, C, or D cup we've included the bust adjustment for you to save you the extra work.
This style works great in lightweight and medium-weight fabrics. As you can see, I sewed View A in a slubby yellow cotton viscose that I just love, and View B is an ikat (hand woven in Mallorca, right here in Spain!). The viscose is similar to a silk shantung, which would be amazing for this style if you're looking for something a little dressy. The ikat, meanwhile, is quite stiff and heavy. So a fabric with a little substance and some drape works great. And this style works well with large patterns, too, so you might even find fabrics in the home dec section of the fabric store if you're feeling brave. (That's where I found the ikat.) Watch for fabrics like linen, lightweight denim, cotton twill, sateen, chambray, and rayon. It would also be beautiful in silks and silk/cotton blends. I really want to make it in rayon twill if I can find some.
I'll talk more about fabric and styling ideas in another post soon. But for now, you can pick up your copy of the Amarena Dress in paper or in digital format. I hope you'll tag us with #lieslcoamarenadress and #lieslandco so we can see what you make. Because, as always, I can't wait to see what you do with this pattern.