The Amarena Dress was a winner with our testers.
Melani liked the flattering neckline and ease of wear.
Rhythm has done some pattern-matching perfection in sewing up this printed rayon dress.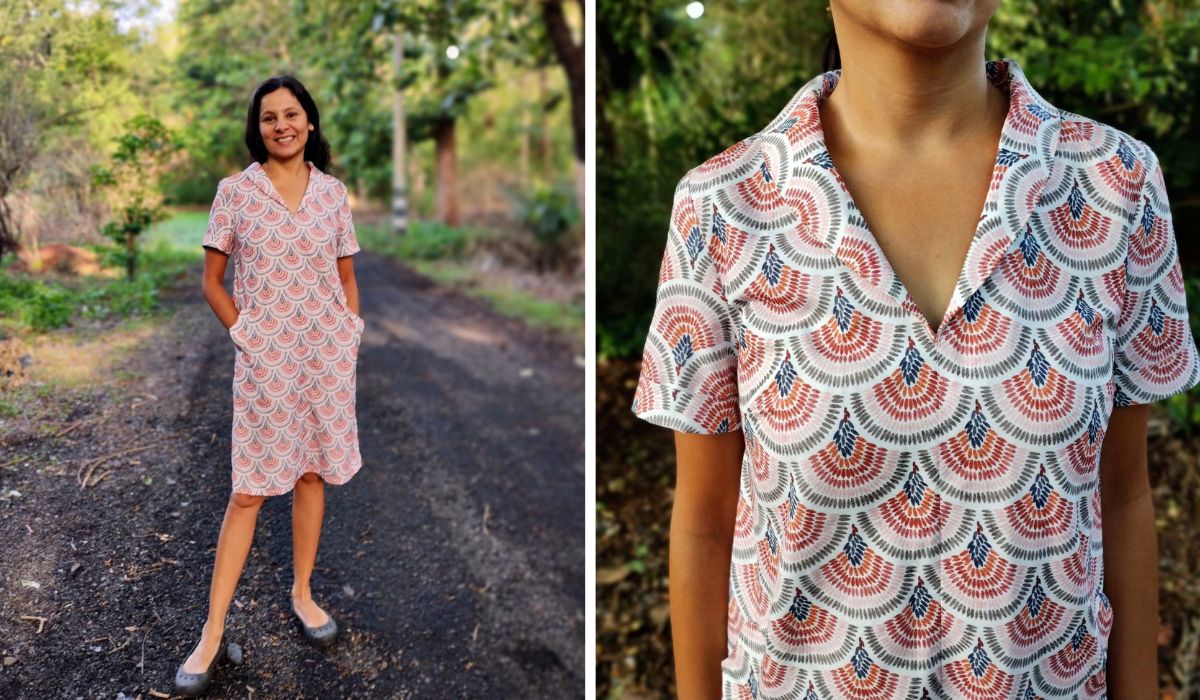 Erica looks stunning in this deep red, and Maria played with a contrasting collar fabric.
When our testers sewed up the Amarena dress it included long sleeves for view B.  Based on the feedback, the sleeves were shortened to ¾ length. Although you won't see that length in our test photos, I think we can agree the testers did an amazing job! I love how Jamie and Shelley played with color blocking.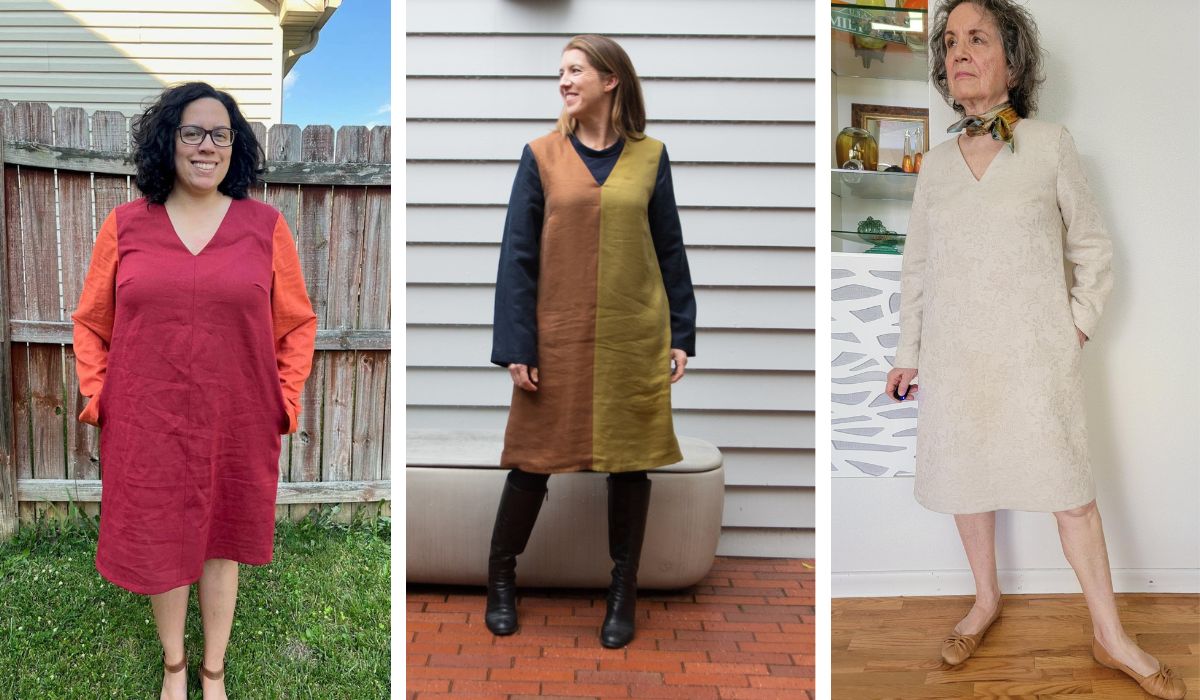 Sue continues to inspire us, making several test garments. In addition to the off-white version above, she made this Amarena Dress in a gorgeous print with a custom fabric belt and piping detail on the collar.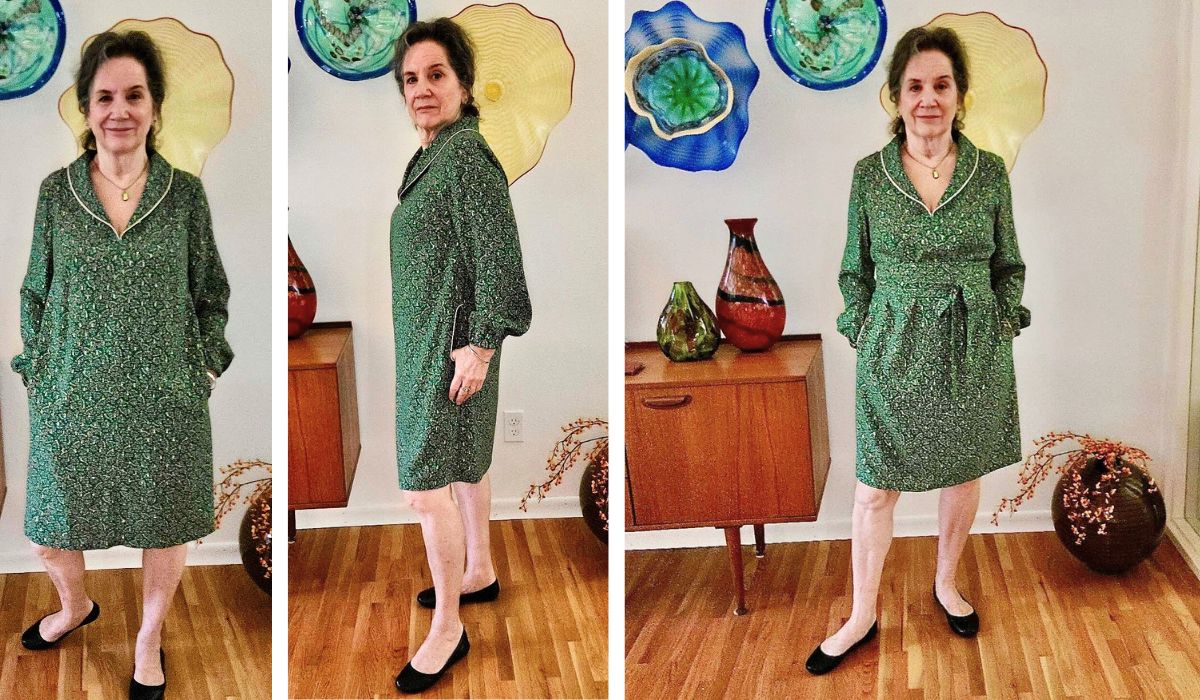 Both Shelley and Sue took advantage of the (surprise!) cutting line to shorten the Amarena to a shirt. While the pattern doesn't detail yardage or instructions, it's not hard to work out on your own.
You can read more about the Amarena Dress pattern right here, check out fabric and styling suggestions, and take a look at Liesl's Amarena Dress Pinterest board. You can get your own copy in paper or digital format.  Don't forget to tag us #lieslandco and #lieslcoamarenadress so we can see what you make!