I'm back! Today I thought I'd talk to you a little more about the Amarena Dress. I introduced it the other day, and today I'll give you some ideas for the fabrics you could use to make it and a few ways to style it. So here we go!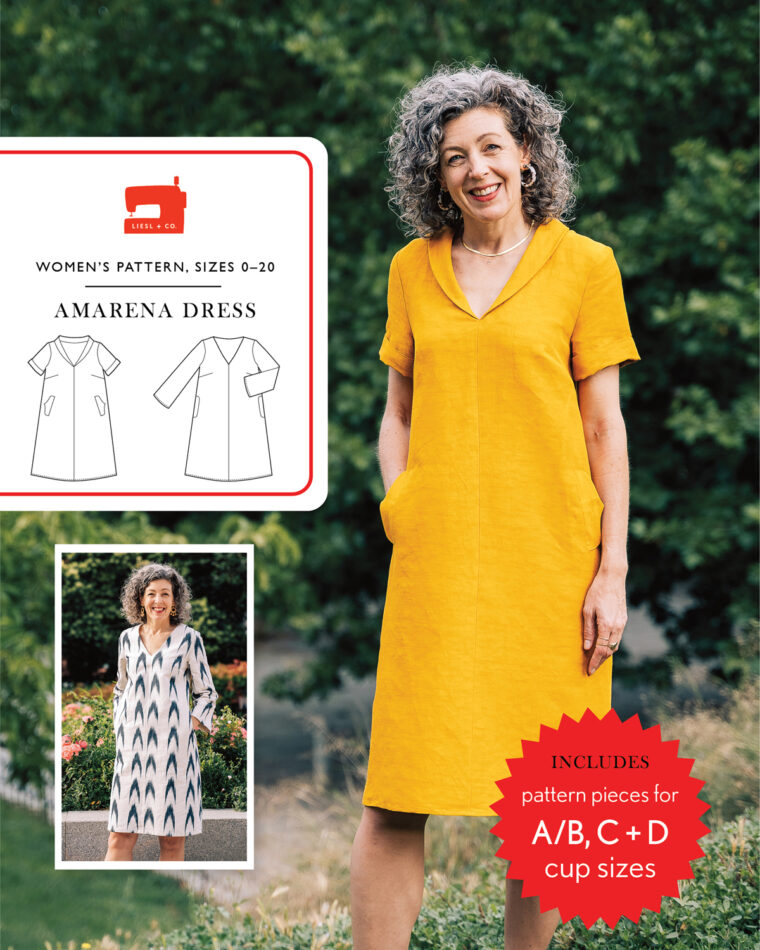 I love to play with our new styles when I'm developing them, trying out different ways to wear them and accessories to style them with. This dress is particularly versatile and you can style it however you like, to suit whatever your style might be. If you sew it in a drapey fabric you could easily belt this style, and of course you can lengthen or shorten as much as you like as well. It would be suitable with sneakers or wedges or heels or boots, so you have lots of options for this style.
Here are a few photos to get you thinking or dreaming about fabrics and styling.
Linen and cotton are obviously great for this style. Here are a few images to show you similar styles in what I think must be linen.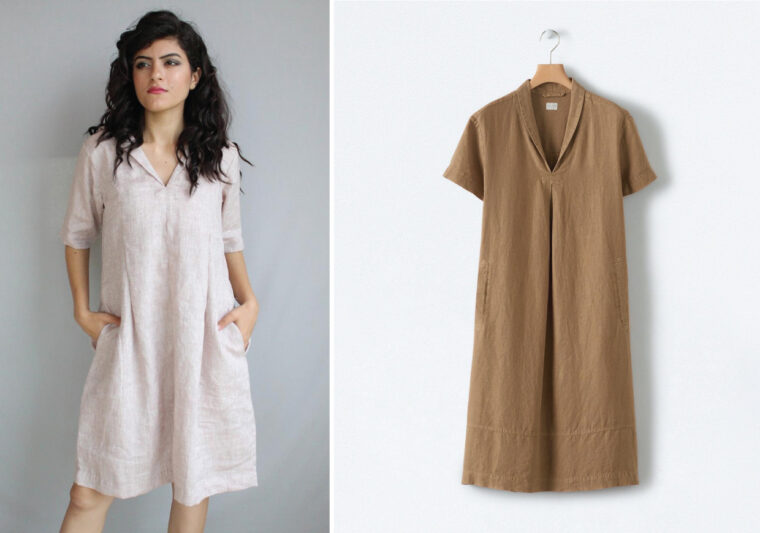 I love the idea of this style made a little oversized and longer. Both are options if you want to go that route…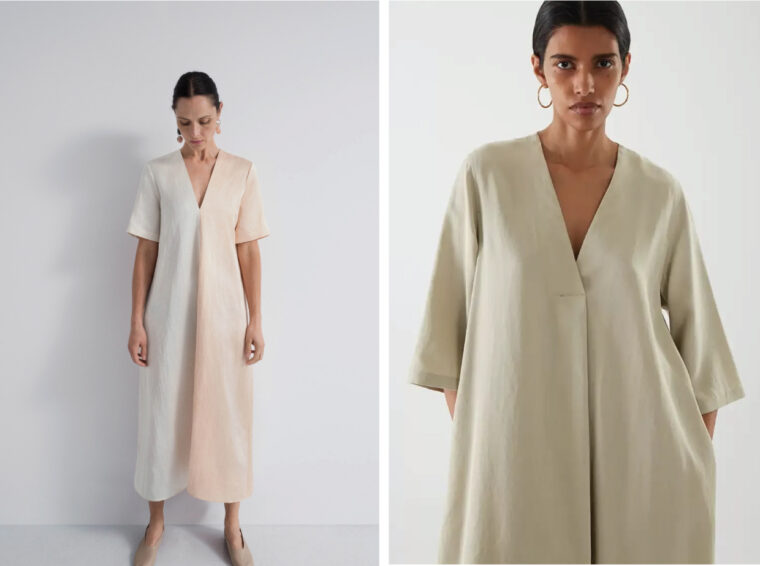 A few more images to inspire you. Love these colors! And wouldn't embroidered floral fabric be a fun idea for this style?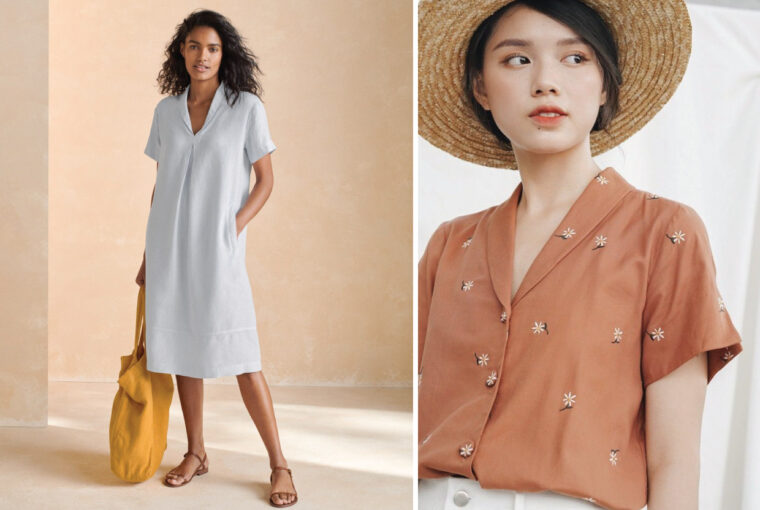 But don't forget big, bold prints either!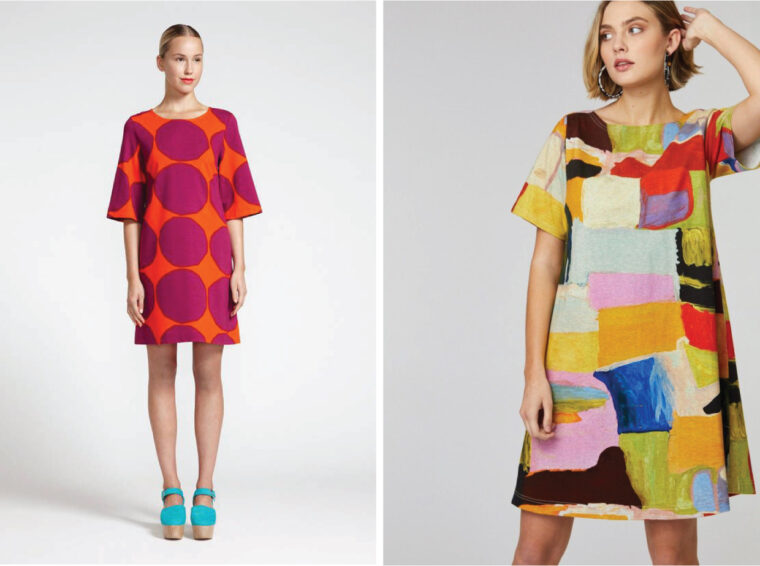 I saw this idea in a store last summer and loved it. They had contrast topstitching on the facing around the neck and I thought it was a great detail to add if you're inclined that direction. Also, the longer length with the walking vent at the side seam.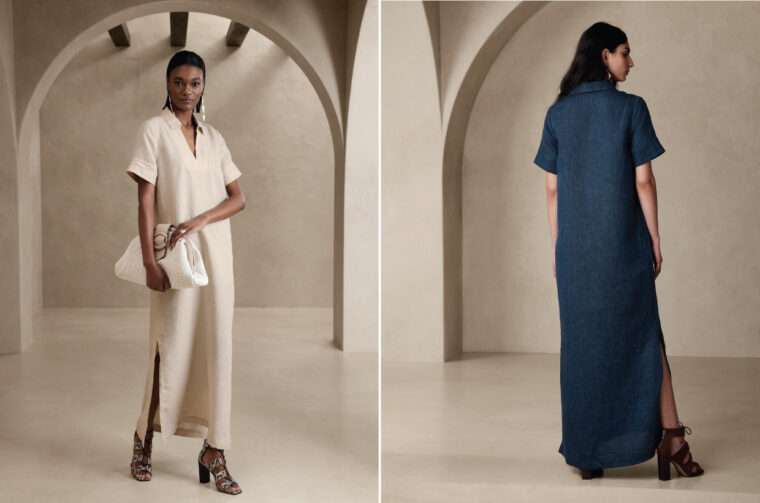 Here's where my inspiration for the yellow version on the cover came from. Love yellow! As I was writing the pattern I came across these two dresses and knew that our dress needed to be yellow, also.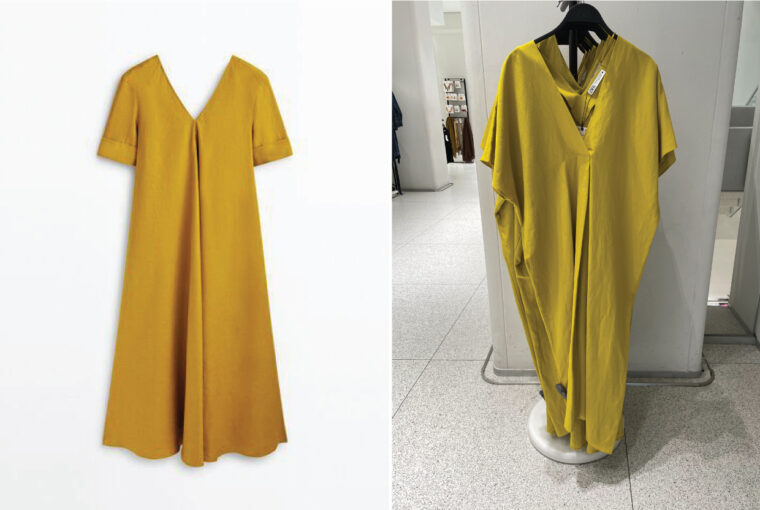 As I mentioned in my introductory post, this style works great with lightweight and medium-weight fabrics. I sewed View A in a yellow slubby cotton viscose that I just love, and View B was made from a heavy ikat that was hand woven in Mallorca, right here in Spain! The viscose is similar to a silk shantung, which would be amazing for this style if you're looking for something a little dressy, while the ikat is more more rustic and casual. So a fabric with some substance and a little drape works great, but a thicker and less drapey fabric will also work depending on the look that you want. This style works well with large patterns, too, so you might even find fabrics in the home dec section of the fabric store if you're feeling brave. (That's where I found the ikat.) Watch for fabrics like linen, denim, cotton twill, sateen, chambray, and rayon as well as silks and silk/cotton blends.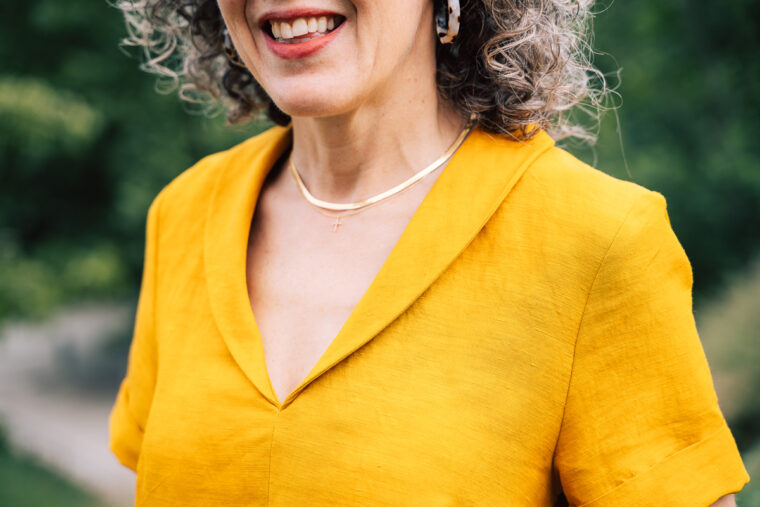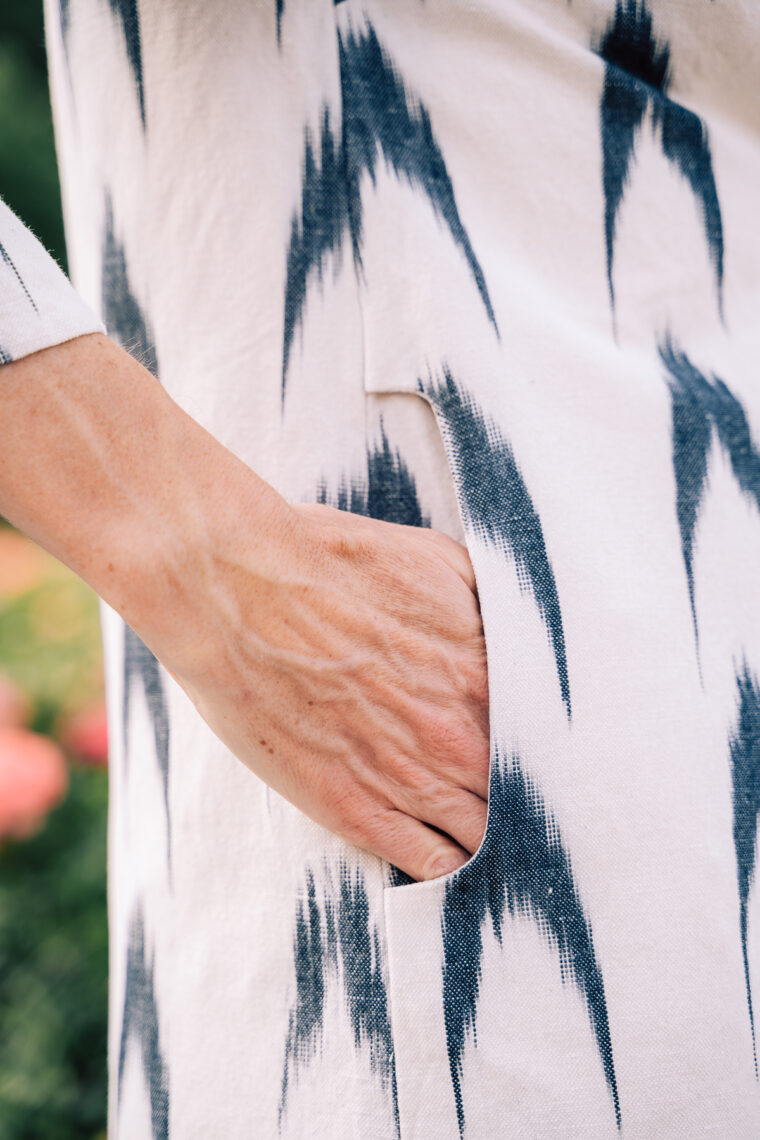 Try layering this style for a fun twist in the fall and winter. Maybe you'd like to try corduroy for fall and winter. I also think it would be really cute in a wool plaid for a twist on the classic wool jumper dress of the 1960s, whether you make it with or without the sleeves. Both would be cute. Try a button-down shirt under it–maybe an oxford–and opaque tights with brogues. And in summer of course in linen or lightweight cotton and worn just with sandals. I'll show you how I style it soon. And we'll be back shortly with other styling ideas as well, both here and on our social media.
I have more photos for you in my Liesl + Co Amarena Dress Pinterest folder, where I'll continue to add ideas as I see them. So stay tuned and start thinking about how you're going to sew and wear this style!
You can pick up a copy of the Amarena Dress in paper or in digital format. I hope you'll tag us with #lieslcoamarenadress and #lieslandco so we can see what you make. Because, as always, I can't wait to see what you do with this pattern!