We love when stitchers think outside of the box and try different fabric and pattern combinations. Melanie is sharing her Santa Rosa Top that used a crisp linen, and we love how it turned out!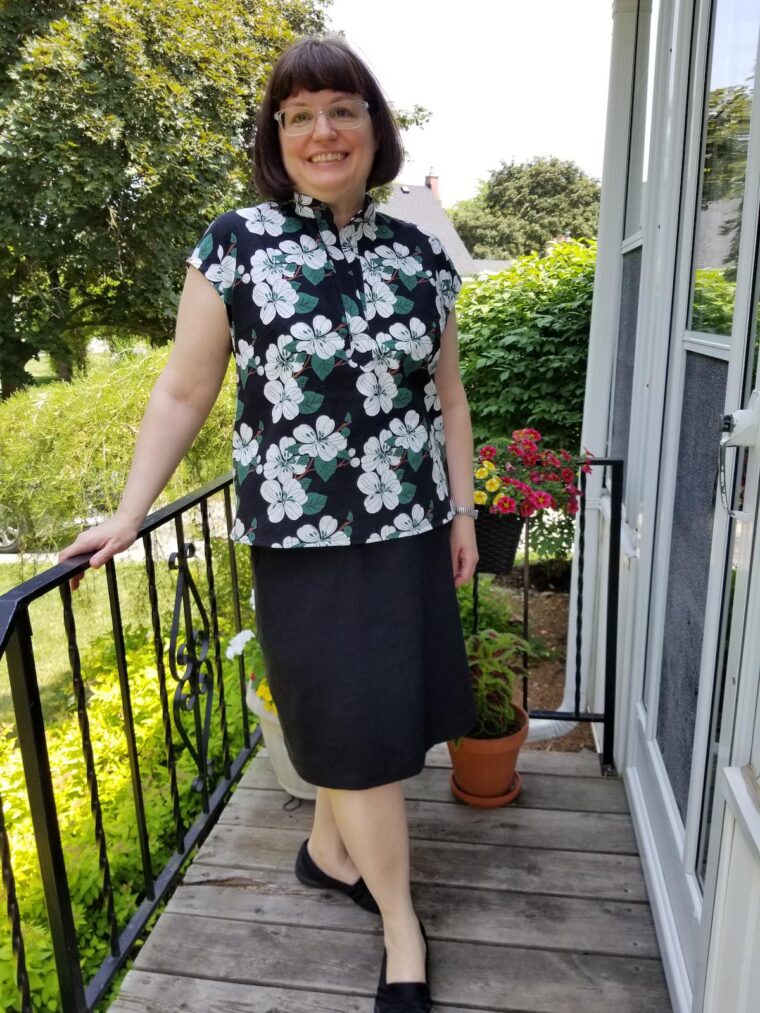 The Santa Rosa is recommended for drapier fabrics, but I thought it would be fun to experiment with a crisper linen blend in my stash and make the top view. This fabric is quite lightweight but not drapey at all; it really holds its shape.
I cut the top as indicated by the pattern, in size 10 at the neckline and grading out to just over size 12 at the hem. The only change I made was to leave off the breast pockets. I really wanted to test out the placket, and that worked so well in this fabric. It was easy to fold and press this fabric, and the placket turned out even and square. It was very quick to follow the well-described steps for the placket in a fabric that behaved so well.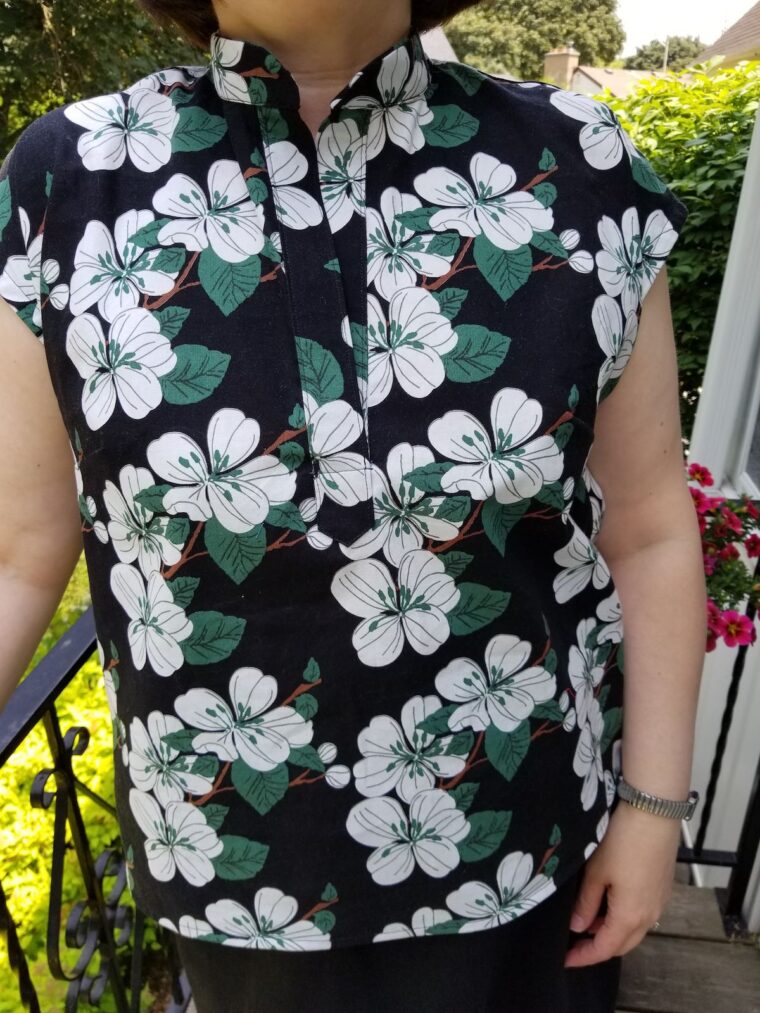 Because the fabric holds its shape, I didn't feel that I needed any buttons on the placket either. It doesn't open low enough to worry about, and this interfaced placket doesn't droop or sag — it stays upright, smoothly against the body. The version I made in silk noil was a little fussier to manage, and one side had a tendency to flop out a bit, which is why I decided to close up a couple of inches with some buttons on that version.
The only thing I might change in fabric with this kind of body is to make the back pleat into an inverted pleat. I followed the pattern exactly here and put in the box pleat. I like this design feature, but it does mean the fabric stands out on the lower back a little. An inverted pleat might aid the fabric to sit a little closer to the body or at least fall a little straighter along the back.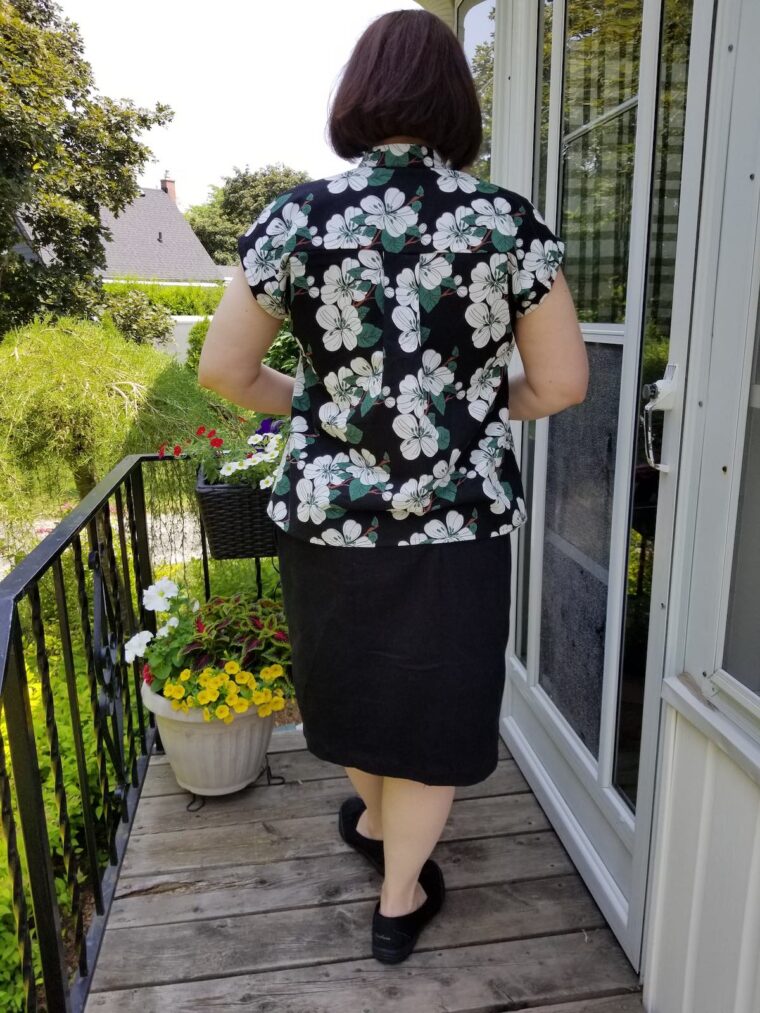 Otherwise, this is a lovely cool summer top that stands away from the body slightly and allows for airflow on hot days. I think a crisp fabric like this works well in the top view, although it might be a bit too bulky in a dress version. I'd definitely use a similar fabric for another top view in the future.