Virginia, a member of the Advisors' Circle, is sharing a Santa Rosa Top made from a lovely, drapey rayon fabric. Virginia said this pattern is already a favorite, and we can't wait to see future versions. Take it away, Virginia!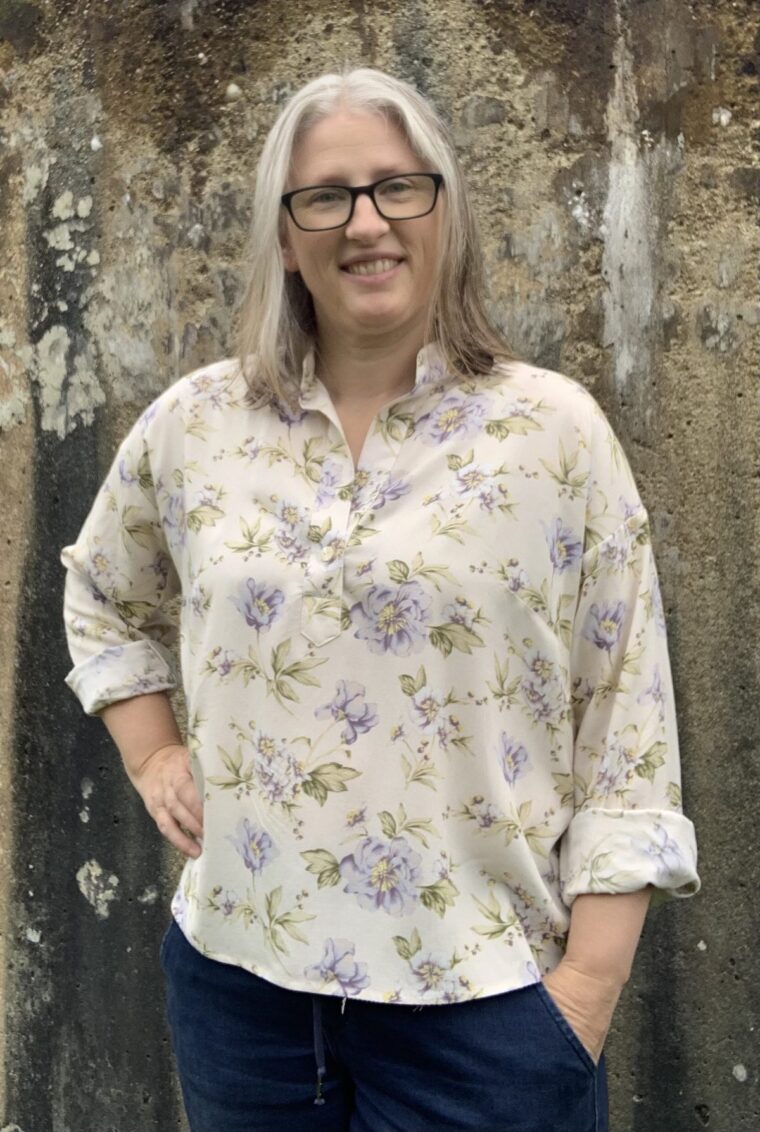 When Liesl and Co released the latest spring patterns, I loved the Santa Rosa top and dress immediately. I decided I wanted to make a long sleeve top from a rayon fabric that I had in my stash just waiting for the right pattern.
I made a straight size 10 as the pattern is a relaxed roomy fit. I normally shorten the sleeves on Liesl + Co patterns, but I forgot so my sleeves are a bit too long for my liking however I love the rolled sleeve look. I will shorten my sleeves by approximately 2" for my next one. I did not lengthen the shirt although I was a bit concerned it would be too cropped for me, but I absolutely love the length.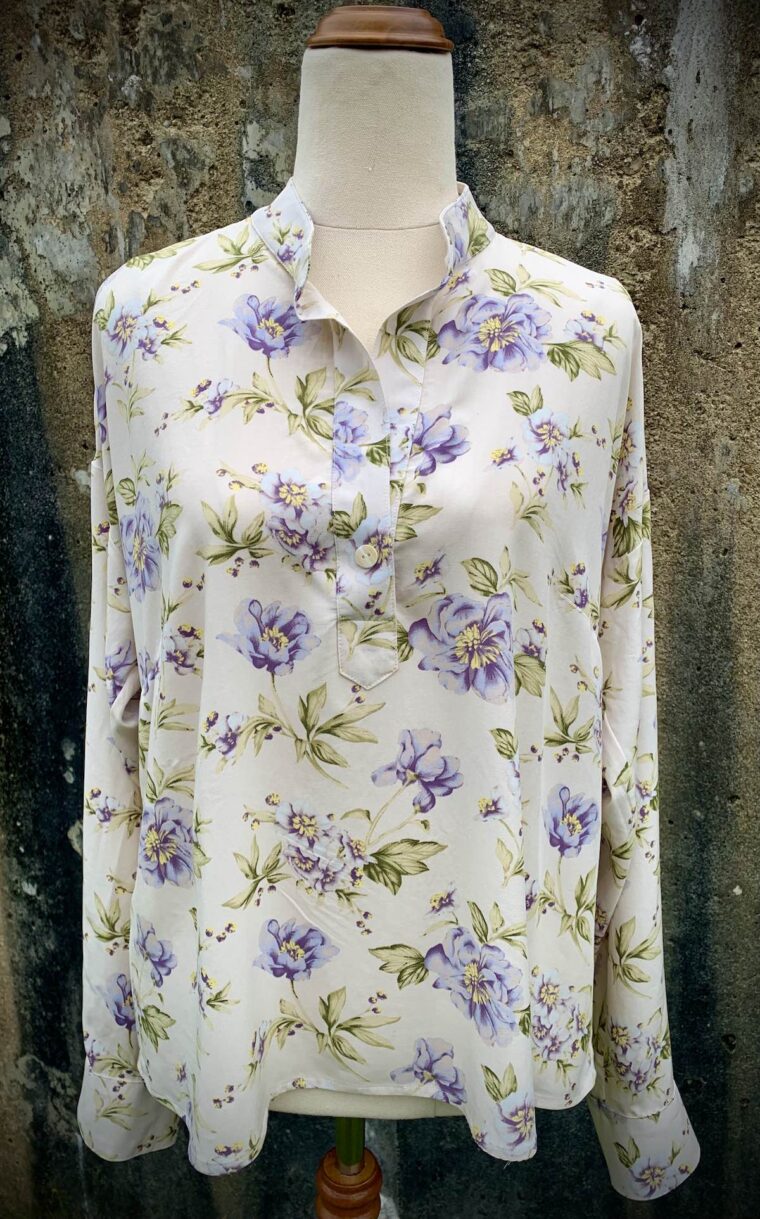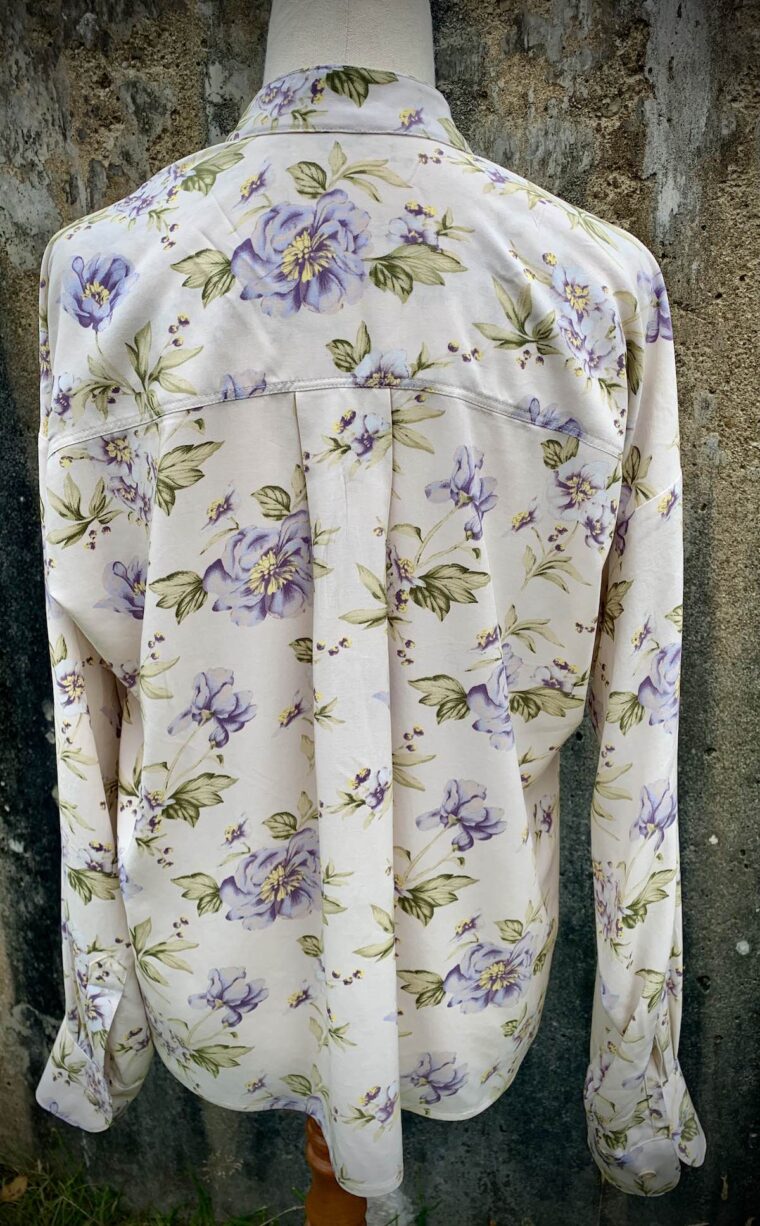 Sewing with rayon can be a bit tricky as it is quite mobile and slippery, but I took my time, used pattern weights and a rotary cutter to cut out my pattern pieces, and used a straight stitch foot and plate on my sewing machine which I love as it prevents the fabric from getting sucked down into the machine.
I used fine pins and tried to only pin in the seam allowances to prevent small holes in my fabric.
I used French seams on all my seams which is my favorite way to sew seams on a fine fabric as it gives such a beautiful finish.
The Santa Rosa has 3 plackets, one on the front and one on each sleeve but don't be put off if you have never sewed a placket. The instructions are amazing, and you will be a pro by the time you have sewed all three. I found some lovely shell buttons for the cuffs and front placket which match the floral fabric perfectly.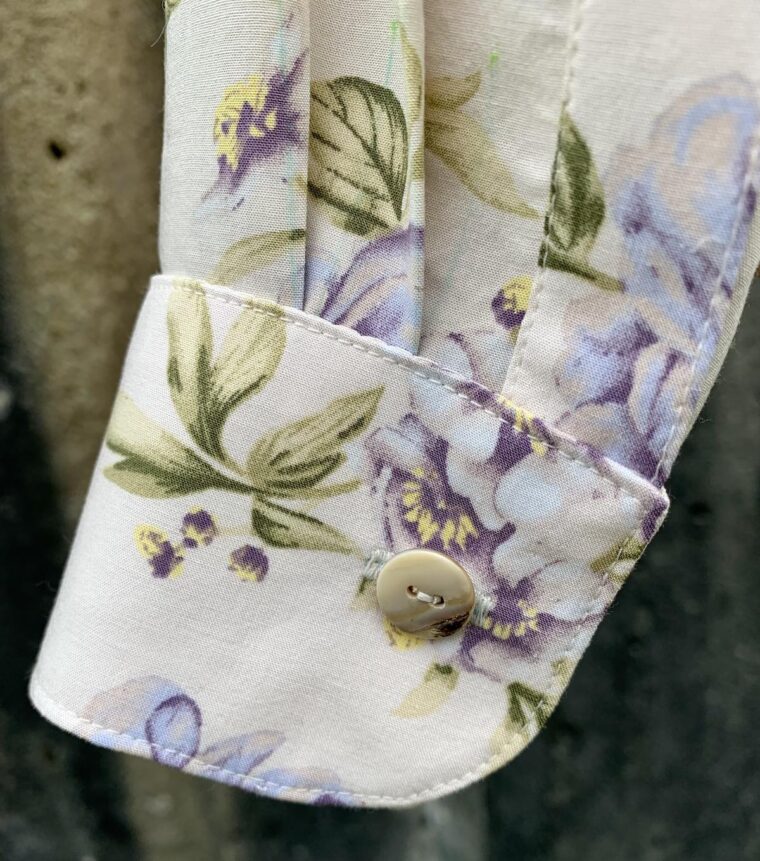 The Santa Rosa has a mandarin collar which is straightforward to sew, and I love the look when worn.
As my fabric was quite fine, I did decide to interface both collar pieces and both cuff pieces with a tricot interfacing to give a bit more structure.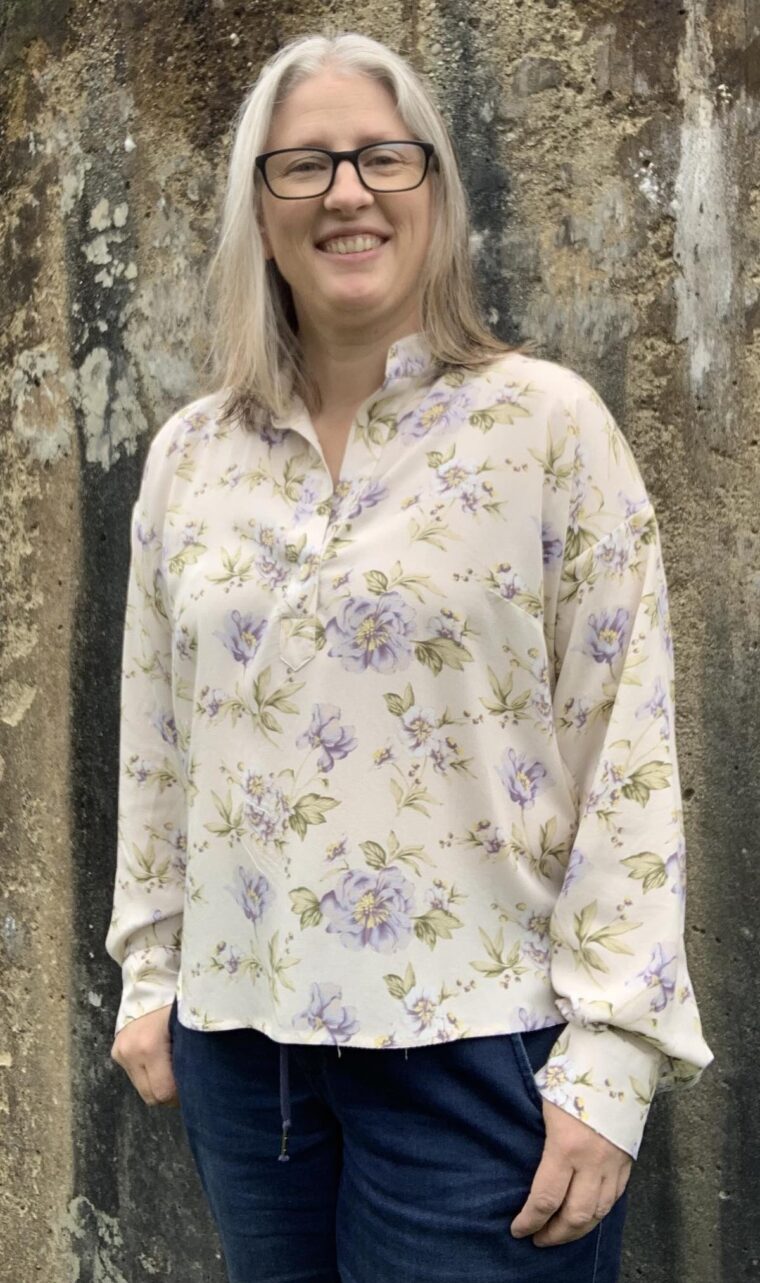 Overall, I love the Santa Rosa top, I think it is now my favorite shirt pattern, and I will be making many more, especially with some variations such as sleeveless, with bishop sleeves, with the bodice lengthened and with some lovely Tencel fabric I have which would drape beautifully. The Santa Rosa pattern also comes in dress with a sash belt, and even though I rarely wear dresses, I am going to make a dress version with some blue floral crepe from my stash which will be perfect for a nice evening out.