Hello friends!
Introducing the Cannes Wide-Legged Trousers! I'm so excited about this style and how chic it turned out. I've been wearing it since last summer and haven't gotten tired of it. S keeps trying to steal mine from me, so she has her own pair now too.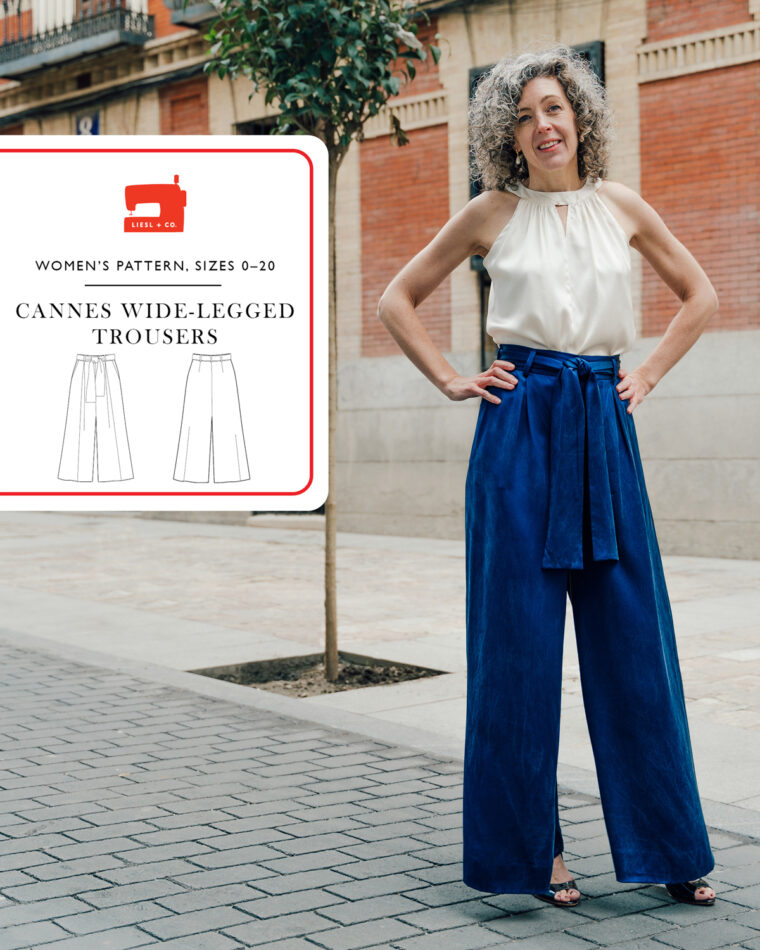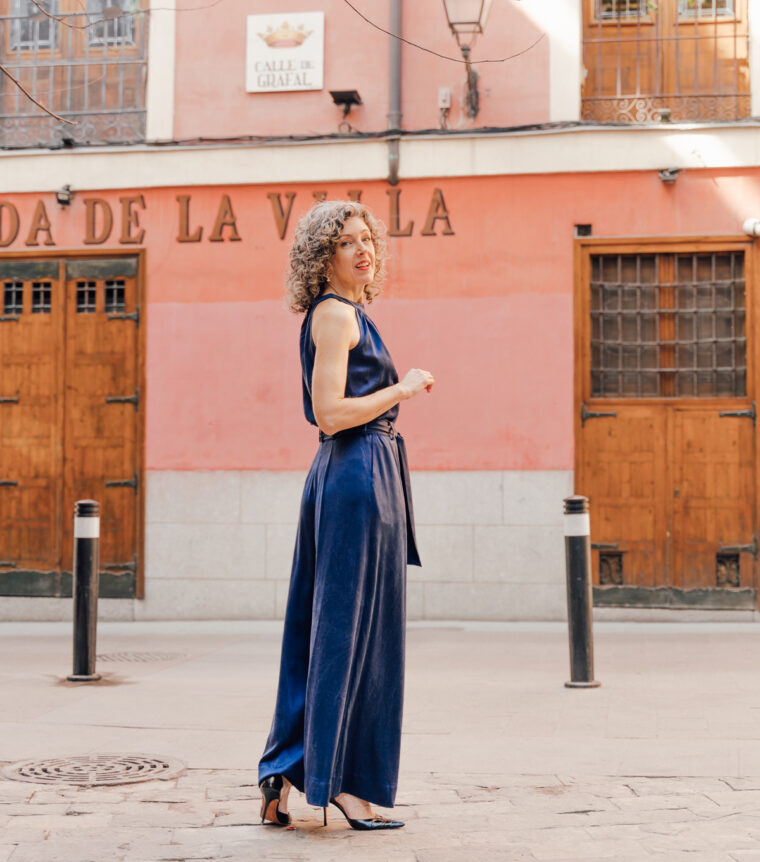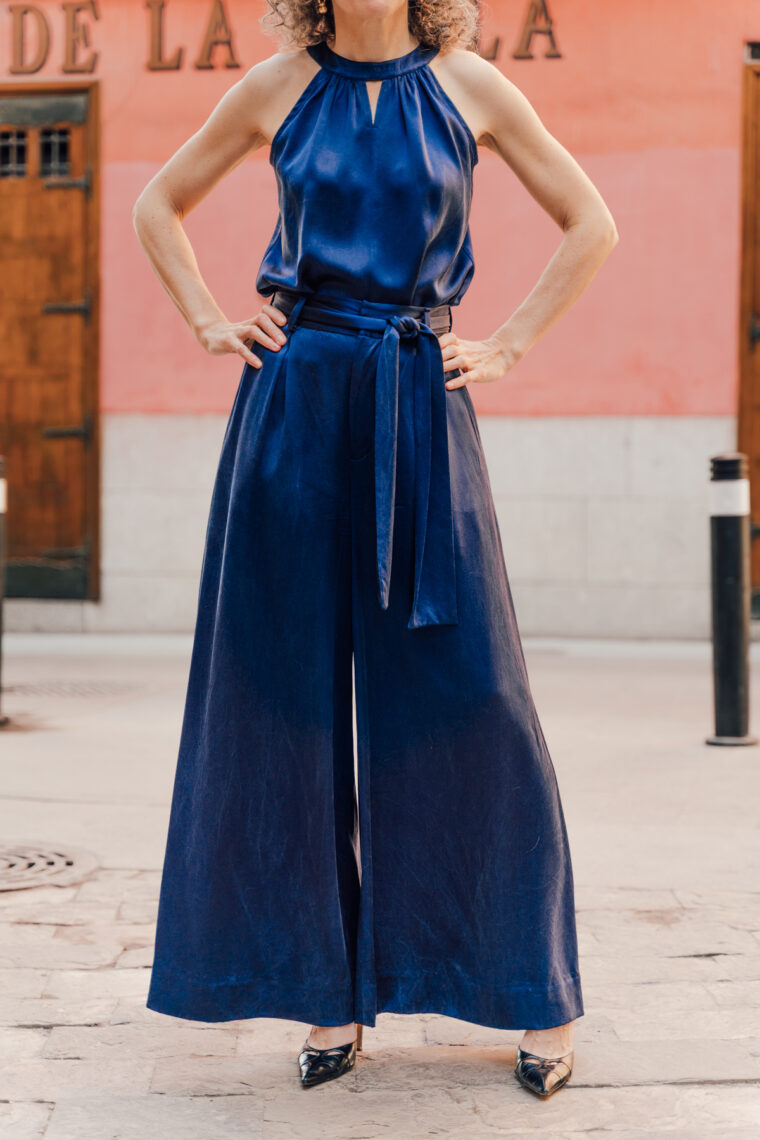 These classic high-waisted, pleated-front, ultra-wide-legged trousers include a true zipper fly, slanted front pockets, back darts for shaping, belt loops, and an optional sash. I love the waistband closure, which is very secure and which I'm including in a lot of my sewing these days.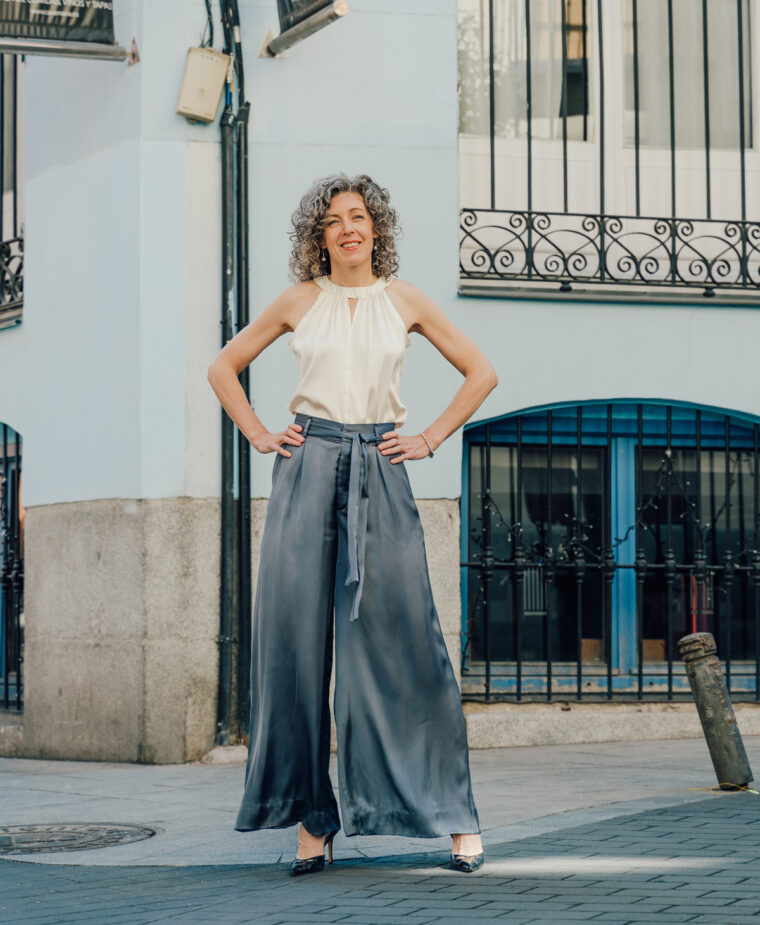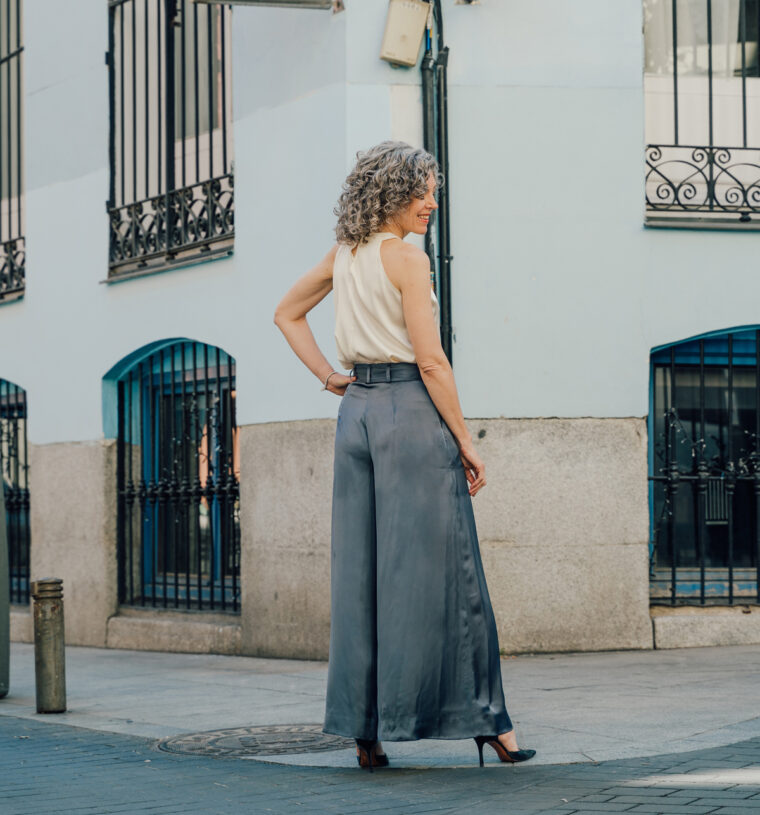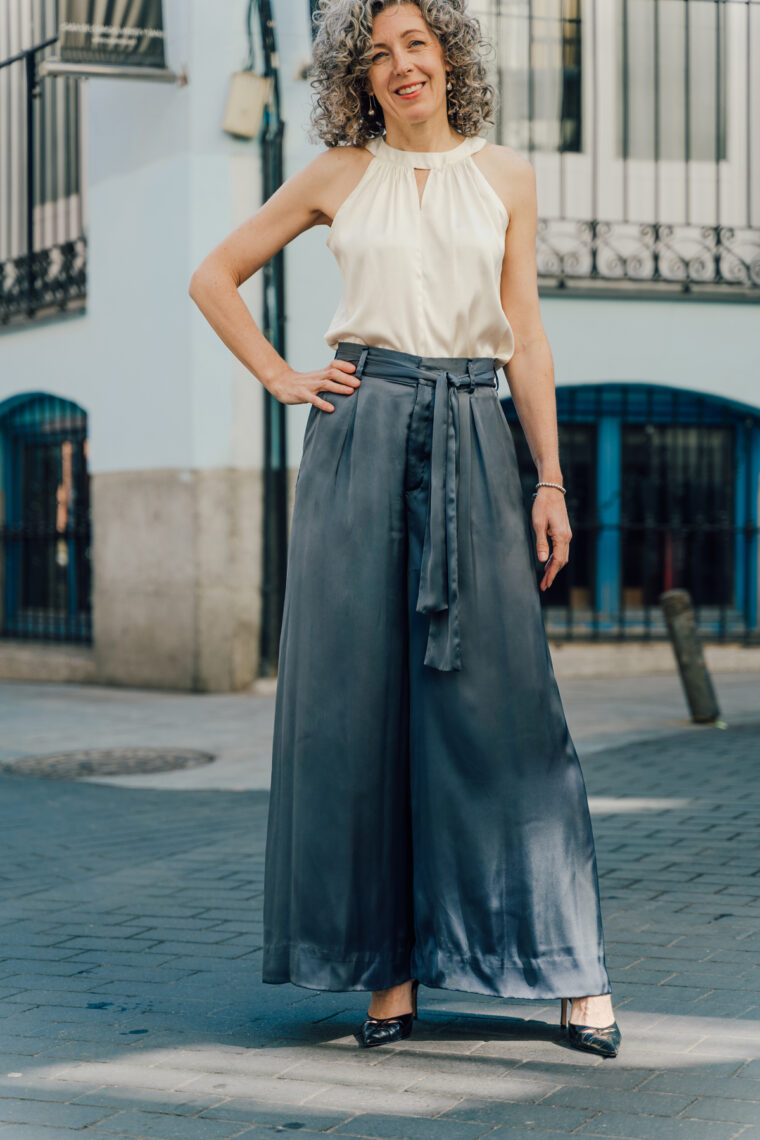 Remember the old J. Peterman catalog, or am I the only one here old enough for that? The catalog descriptions of those styles back in the 1990s were so evocative. The whole time I was developing this style, I kept recalling the text for their wide-legged trousers. (I didn't make this up. It's the actual copy from the catalog!) "If you are thin, these wide-legged pants will tend to make you seem noticeably lanky, feminine, elegant. Even more so, that is. And clearly descended from converging strains of European aristocracy, one side rich and brainy, the other side very rich, very brainy." The description continues, "a full-bodied person whom great painters such as Renoir or Rubens would search the capitals of Europe for, these wide-legged pants are not for you. They might make you seem too noticeably lanky, too tallish, too feminine, too elegant; only millimeters away from thinness." A bit silly and very sizeist, I know, but I do think these trousers look great on everyone.
This is another one of those styles that can go from day to night with glamour and elegance. Wear it with a blazer or a cropped jacket (our Yanaka?) or with our Classic Shirt for work, and pair it with the new Sintra Halter Top for evening. I often wear these trousers with a fine-knit tee or crewneck sweater for a relaxed but elegant style as well. I'm considering sewing a cropped pair for tango, which I think would be really pretty and easy for dancing.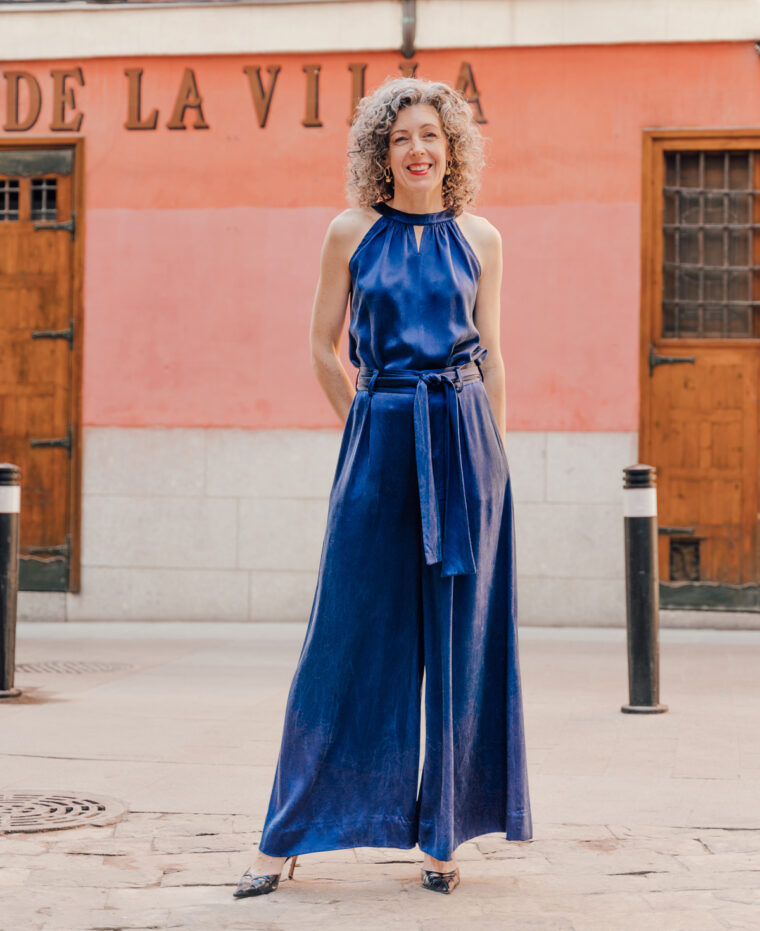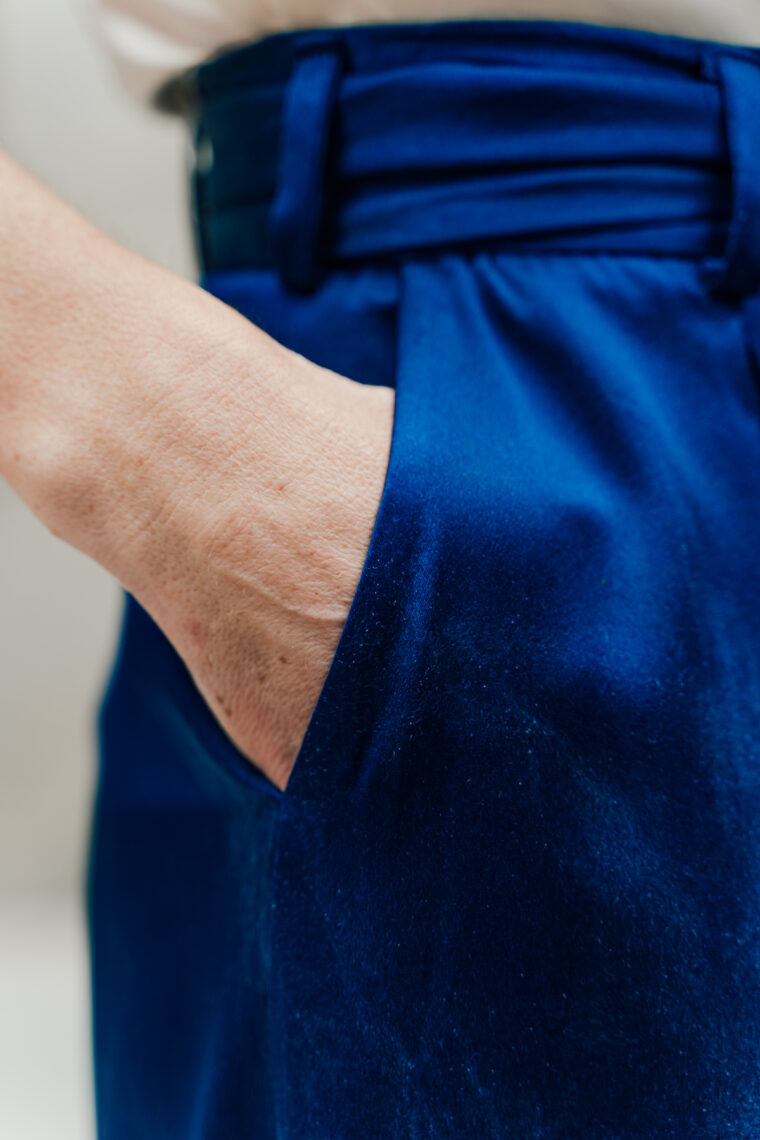 Sew these trousers in a drapey fabric so they billow and move with you. As with all the patterns for this season, I recommend silk satin and rayon, but these could also be great in tropical-weight wool, chambray, linen, and voile. I would also suggest a drapey twill or lightweight denim.
I've collected some styling and fabric ideas for you, of course.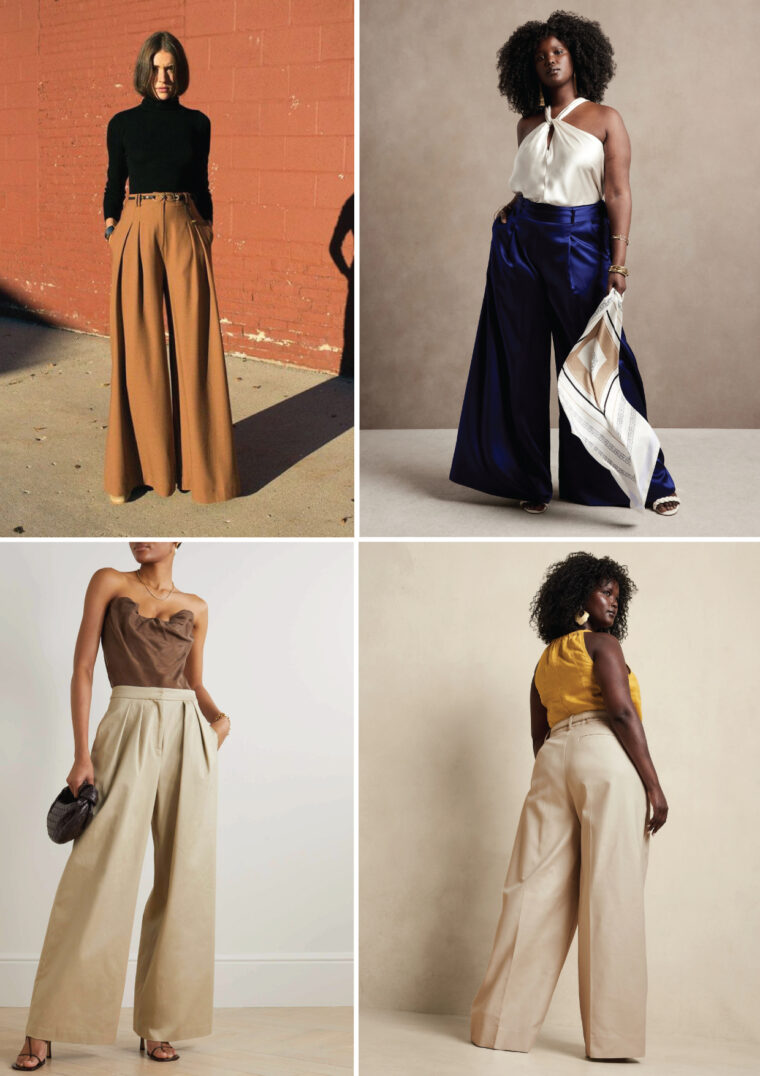 In satin, these trousers are very dressy. In other fabrics they can be more casual and everyday. Your fabric choice should really depend on how and where you want to wear them.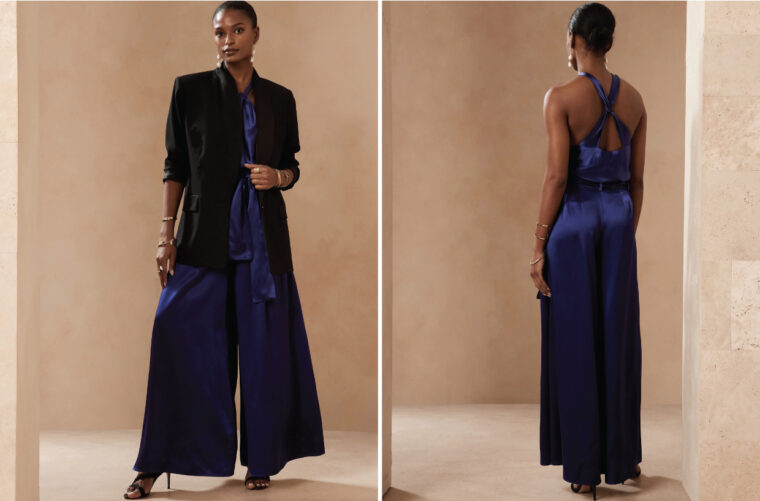 Linen is so elegant for wide-legged trousers. And isn't this oversized waffle weave interesting? It wouldn't have occurred to me for this style, but it works!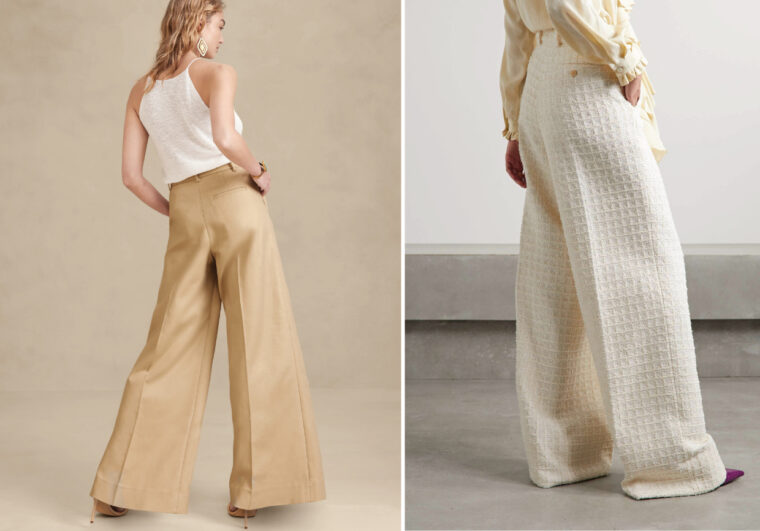 I love them in heavier drapey fabrics too, which would be great for next winter. Aren't these fabulous?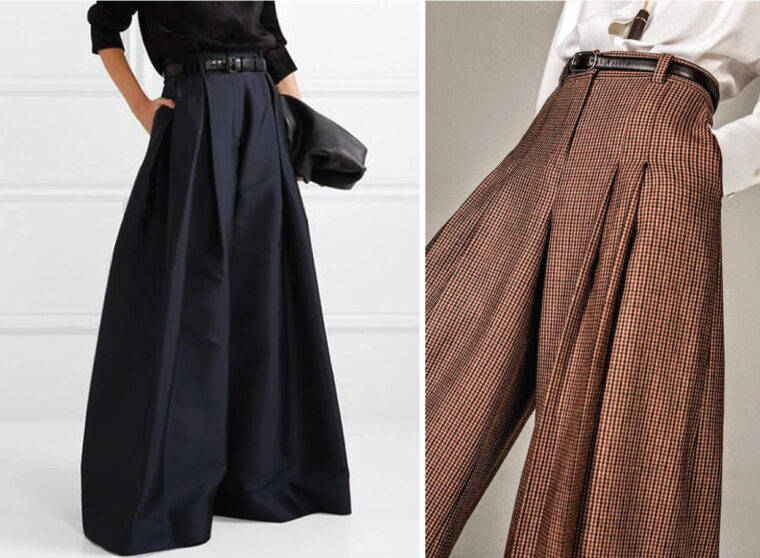 I hope you'll love this style as much as I've enjoyed developing and wearing it. These are the only trousers I'm planning to wear this summer. I've collected more images in my Liesl + Co Cannes Trousers Pinterest folder, where I'll continue to add ideas as I see them.
You can get your own copy of this style in paper and in digital format. I hope you'll tag us with #lieslandco and #cannestrousers so we can see what you make. It's always fun to see how you sew these patterns and make them your own!