We love the cozy Bento Tee that Virginia made with a sweater knit fabric. She added a split hem giving the make a really polished look!
I have been wanting to make a Bento Tee for a long time now. I live in Tasmania, Australia and even though we are in spring now we still experience some cold weather.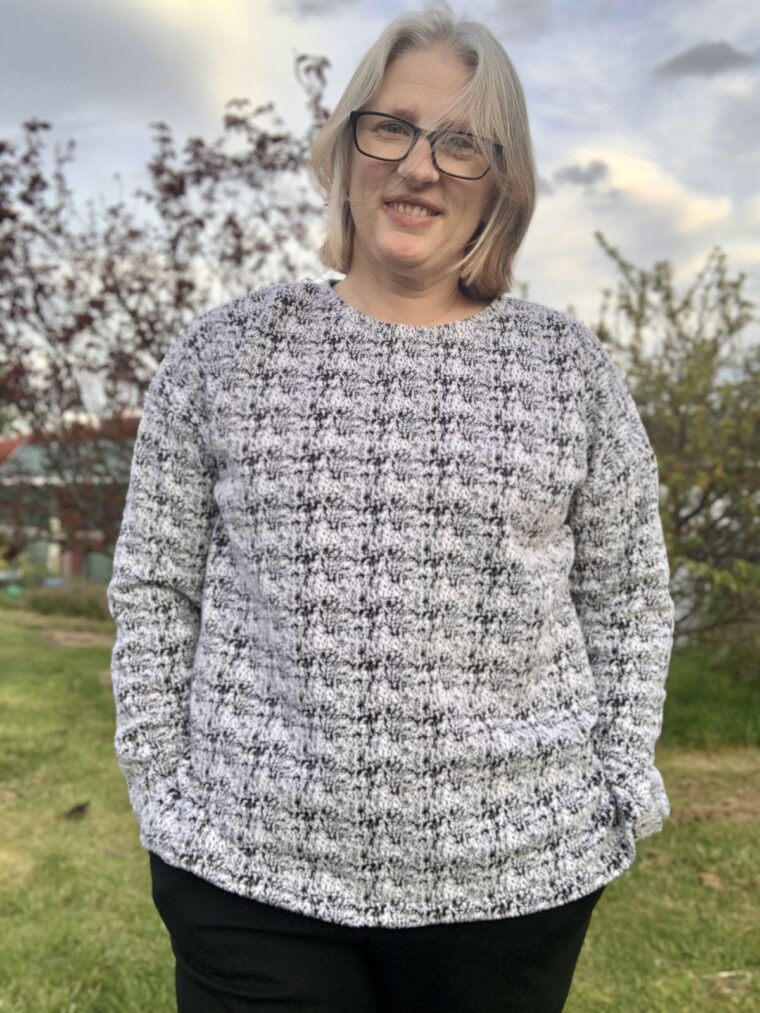 I needed a cozy jumper so I decided to make the Bento Tee with long sleeves and extend the length but I wanted to try a split hem with mitered corners.
I cut out the large pattern according to my size but in hindsight, I could have gone down a size.
I lengthened the pattern 4 inches which included a 1-inch hem to make sewing the mitered corners easier.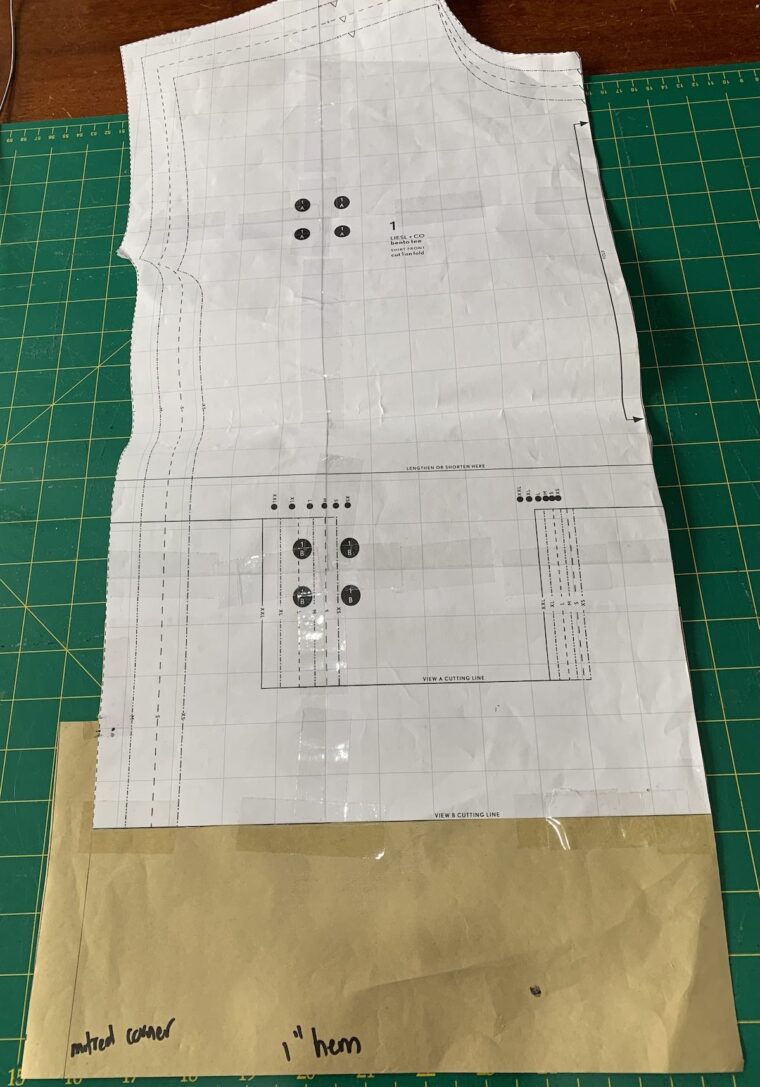 I also extended the side seam out ¾", 6" from the hem to able me to fold back the side seam 1" for the split hem.
I sewed the tee as per the pattern instructions until sewing the side seams which I sewed down to a dot I drew 1/2" down from the side seam extension.
At the hem, I marked a spot 2" in from the side seam and another mark 2" up from the hem and drew a chalk line across from one mark to the other making a triangle.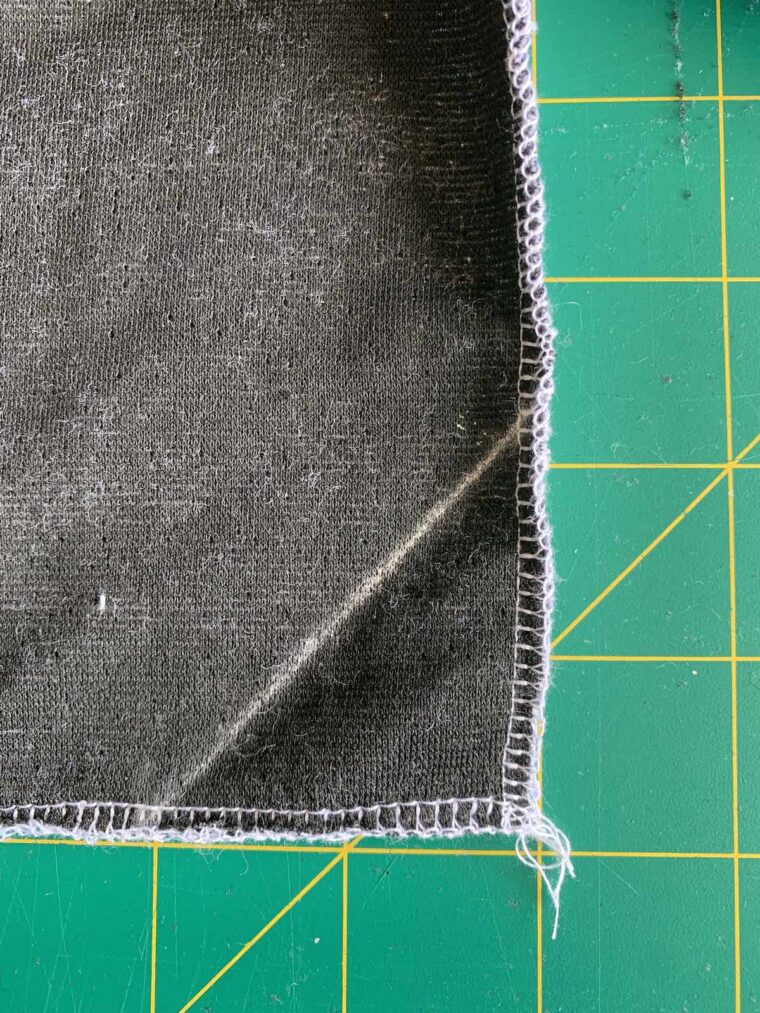 I then folded the fabric's right sides together matching the lines then sewing along that line.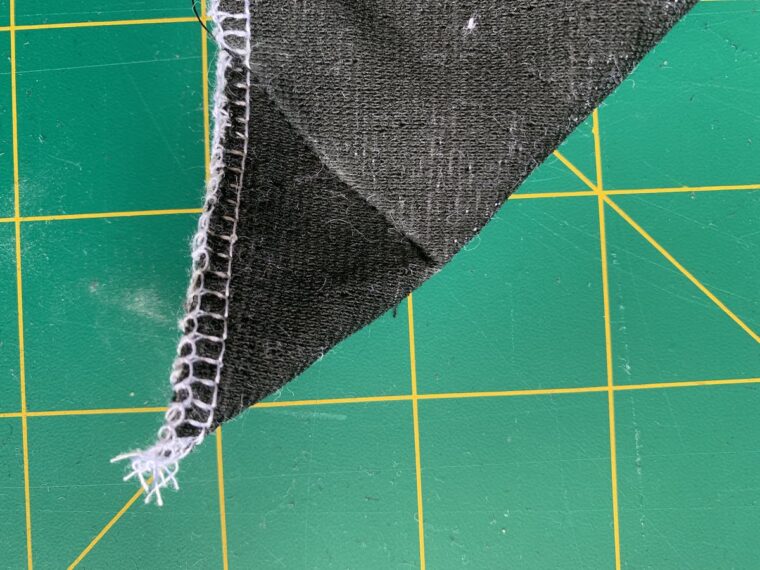 I repeated this for each corner of the tee.
I then trimmed the triangle of fabric off leaving a 1/4" seam allowance on each corner.
The corners were then turned the right side out to make a mitered corner.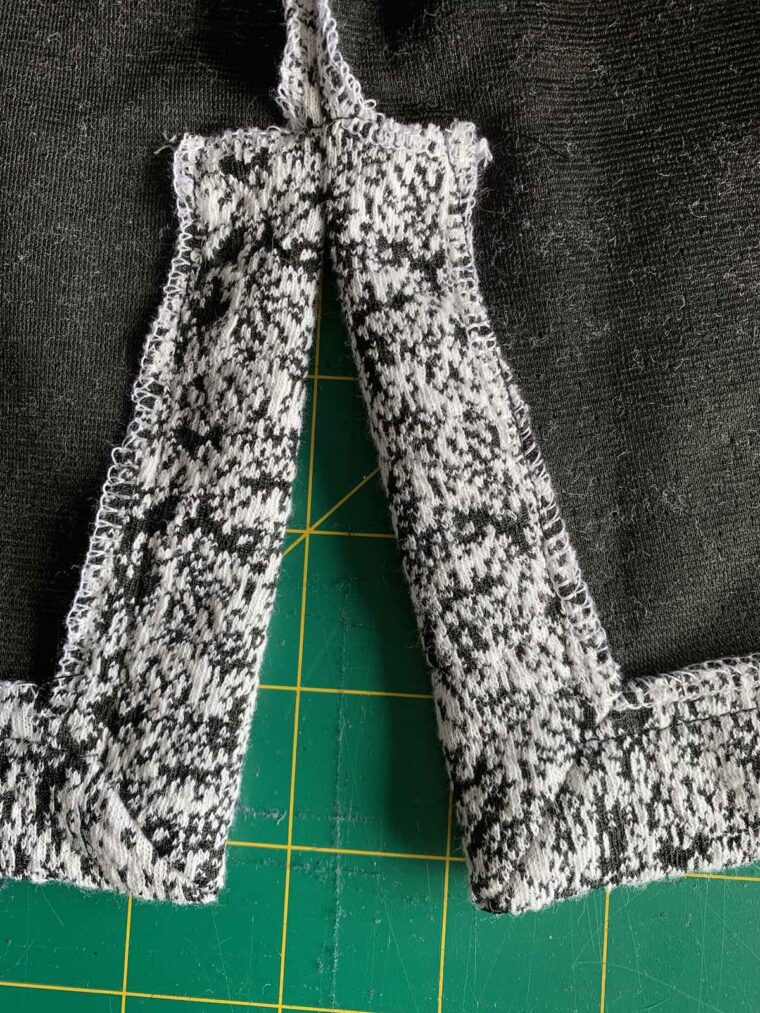 To hem the tee, I sewed along the top of the turned-up 1" hem for both the front and back pivoting at the corners and sewing up and across the split side seam and back down the other side for both sides of the tee.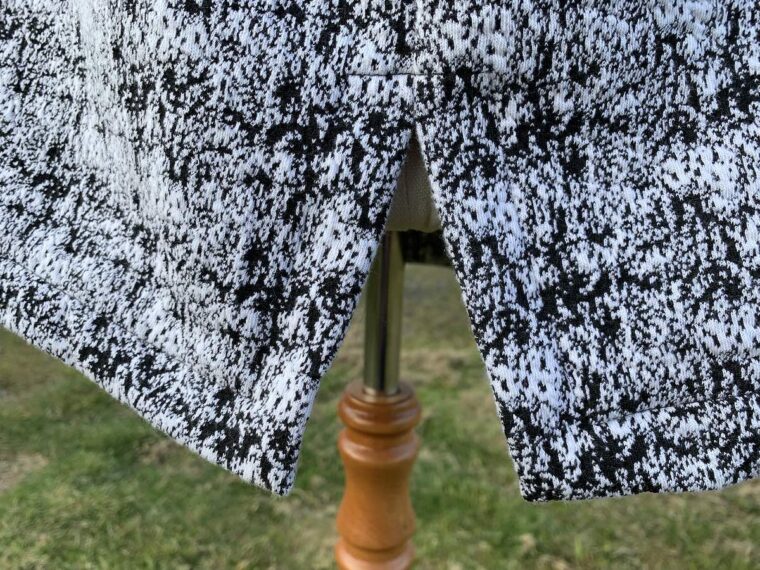 The Bento Tee is very cozy and comfortable, perfect for those cool days and nights especially when paired with a comfy pair of jeans.