I recently came across this image of an effortlessly chic- and comfy-looking airport ensemble worn by fashion model Irina Shayk. Though I don't see myself wearing this exact combination any time soon, I haven't been able to stop thinking about the look and how I might be able to recreate it for myself. The pants look just like our Montauk Trousers, don't they?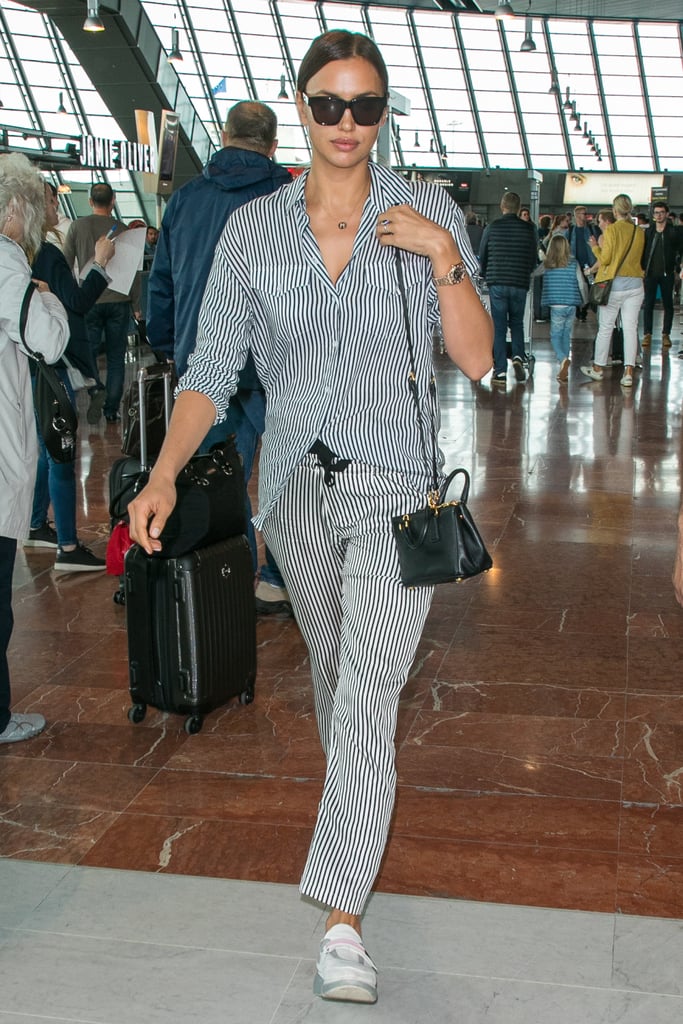 Looking closely at the outfit, I the pants and shirt don't seem to be made of the same fabric, the colors are slightly different between the stripes. The top one is clearly blue while the bottom is either a deep navy or a black. I like the juxtaposition. The top would be easy to recreate using either the Classic Shirt or the Camp Shirt + Dress pattern (the latter being a little more pajama-y).
I don't know that I would have considered making a pair of striped Montauks before seeing this photo, but now I'm dreaming of doing just that and wearing them a bit more cropped than Irina is in this photo. I'm thinking of an oversized, breezy white linen Classic Shirt to go with them.
I also like the idea of pairing the trousers with a striped Verdun Woven T-Shirt just like the one our advisor Virginia showed you all in her recent post.  More likely, though, I'd play it safe and go with white, or maybe a solid green or orange.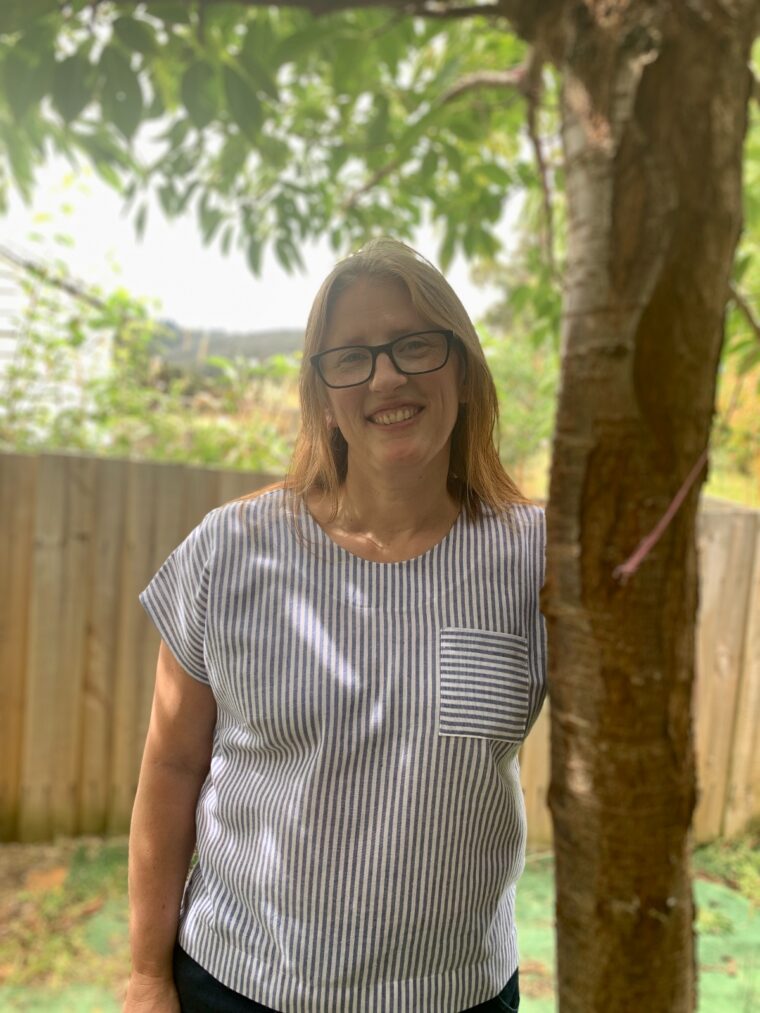 What do you think? Is the a look you could see yourself wearing, or modifying in any way?