One thing I love about our testers and the Advisors Circle is the creativity they bring to our patterns. This round-up doesn't disappoint. Four of our advisors made up the new Fire Dress + Top and wrote up their experiences. So pull up a chair and prepare to be inspired.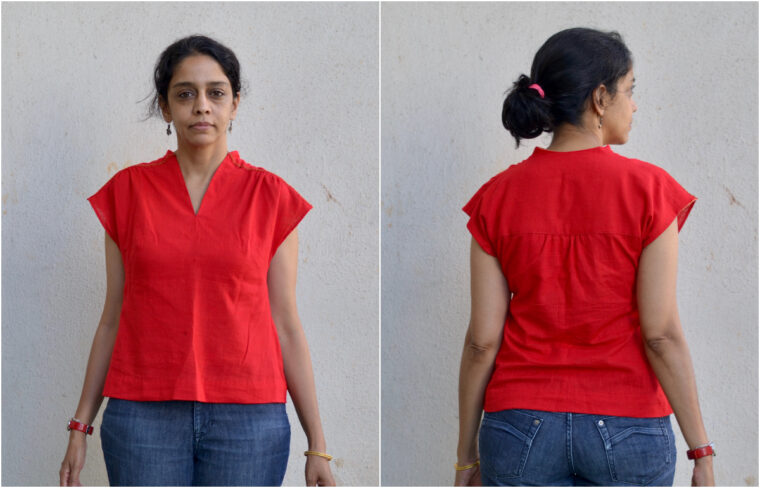 Asmita says:
When I saw the pattern for Fira, I immediately knew that I wanted to use the red slub cotton in my stash with some contrast fabric for the yoke facings. I made the top in a size 2 at the bust (A/B cup size) graded to a 4 at the hips. Deciding the length of the top was a bit of a challenge, and it took a couple of tries, but finally I settled on shortening it by 2″ to get the length I wanted (I am 5'4″).
Other changes include: lowering the bust dart by 1″, forward shoulder adjustment of 1/2″, and a minor sway back adjustment. I feel that this kind of a top has plenty of options for where it can be embellished with a little bit of embroidery. I decided to add a few stitches where the front yoke meets the front panel. Truth be told, I went through a few muslins before I got to a fit that I liked. But as a result, the top already feels like an old friend, which I love to wear!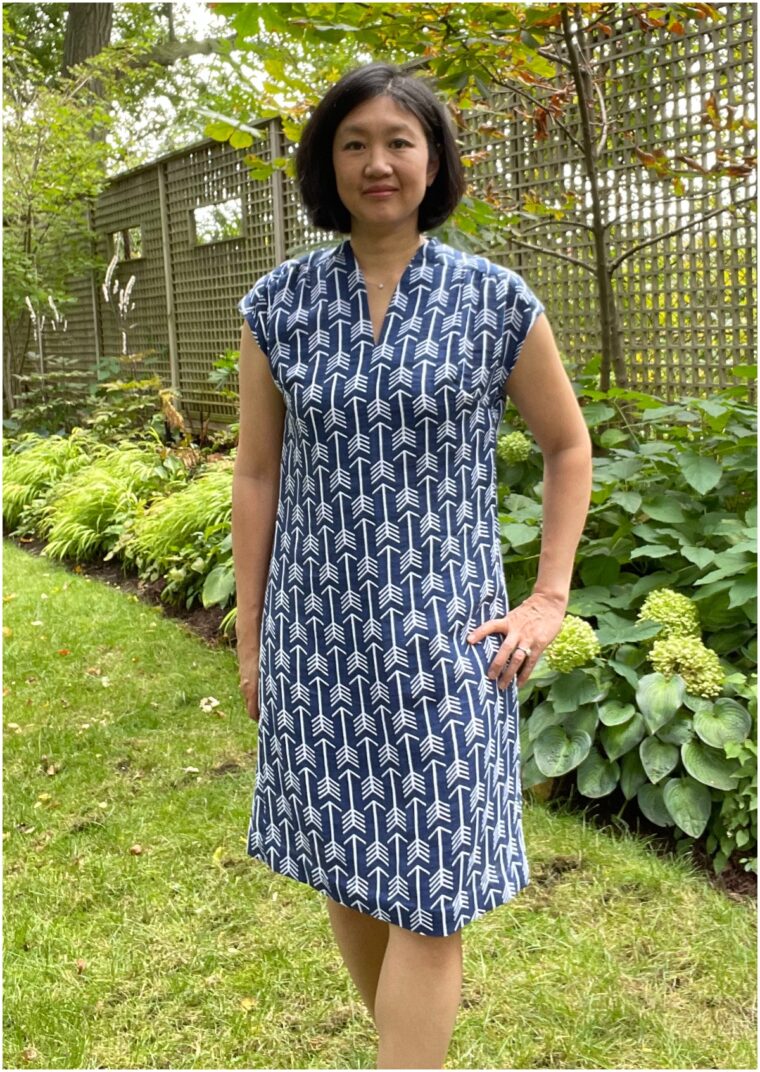 Erica says:
The Fira dress comes together easily and fits exactly as expected. Usually I make a size 6 in the shoulders and grade down to a 4 in the bodice. This time, however, I decided to make a straight size 6 in my usual C cup, because I knew I wanted this version in lightweight linen to be an easy wearing summer dress with a good amount of ease in warm weather. I particularly love the shaping that is achieved with the shoulder yoke pieces in the front and back. I cam imagine making this next in a washable wool suiting and layering it over long sleeves in the cooler months. In classic Liesl + Co. style, it feels tailored and yet easy to wear.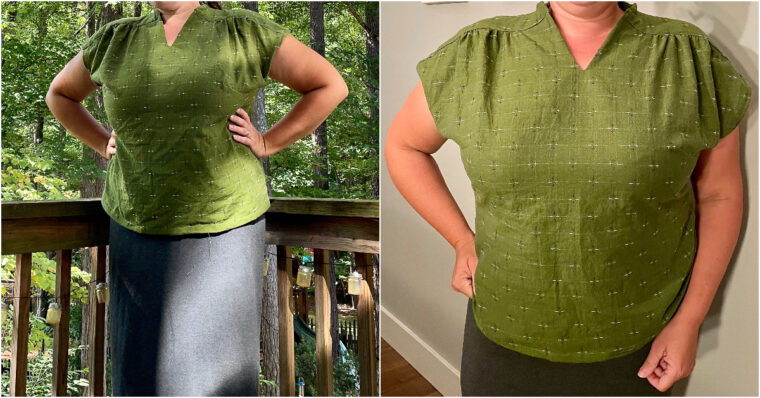 Liz says:
I really wanted an autumn wardrobe staple top. I found the perfect fabric in my local Craft Habit in Raleigh: a woven, yarn dyed green from the Entwine by Guicy Giuce/Andover Fabrics range. It's got a subtle plus pattern woven through it, and the color isn't done justice in the pictures. It's a beautiful, slightly olive, green.
This was one of the first times I'd made a muslin beforehand, and was glad I did, as I moved the bust darts slightly and took a little bit off the length for the final version.
The Fira is another deceptively simple sew for something that has such lovely details. The yoke construction was ever so well explained, and came together in super quick time. It's a great "elevated basic" top with lovely details. I can see it getting a lot of use over the winter with my Melville Cardigan, but also working well into spring.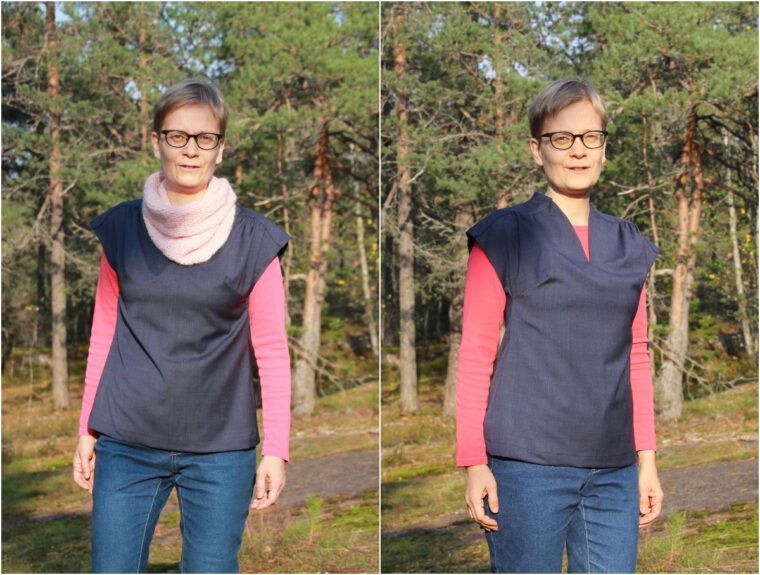 Mire says:
When I saw the Fira top I thought it could be a great layering piece for autumn and winter. I had a hard time deciding what fabric to use. Because of the gathering, I didn't want anything thick and bulky, but I wanted to make a warm top for winter. I found men's wool suiting in my stash and decided to use it. My fabric choice was not the best possible but the top turned out quite nicely. I will definitely be revisiting this pattern in linen for summer.
Are you ready to sew this pattern? Which view will you choose?