Hello friends!
And here we are with a new favorite of mine, the Melville Cardigan + Vest!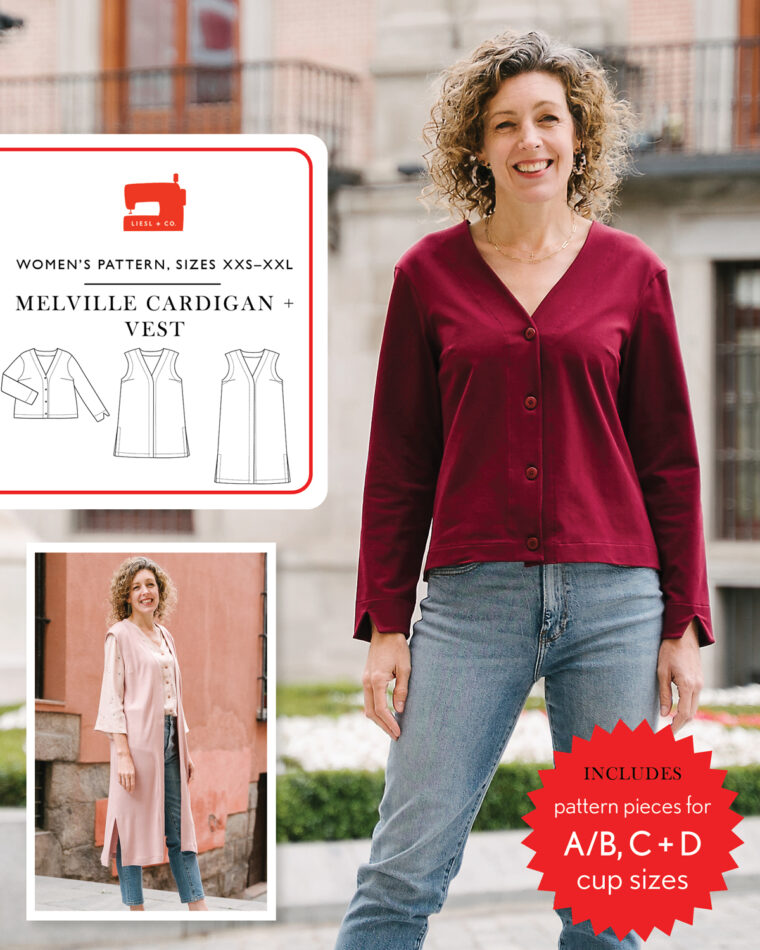 This style includes, as the name suggests, both a cardigan and a vest. Features include a V neck, and the edges are finished at the inside with self facings, which I'll tell you more about below.
View A is a slightly cropped cardigan with long sleeves and buttons up the front. Views B and C are longer sleeveless vest styles that are button-less with walking vents at the sides. View B ends at the knee while View C is midi length. Like many of our patterns, you can mix and match the views to create other styles as well. And like most of our patterns, we've included cup sizes to help you get the perfect fit.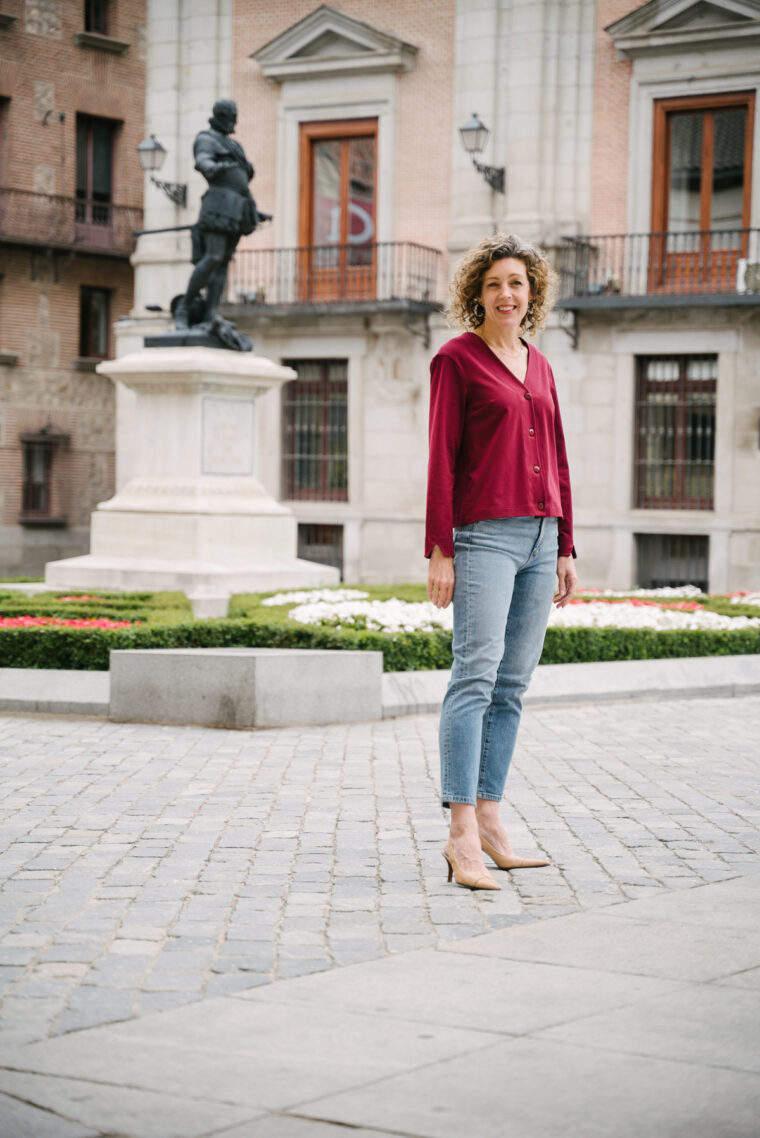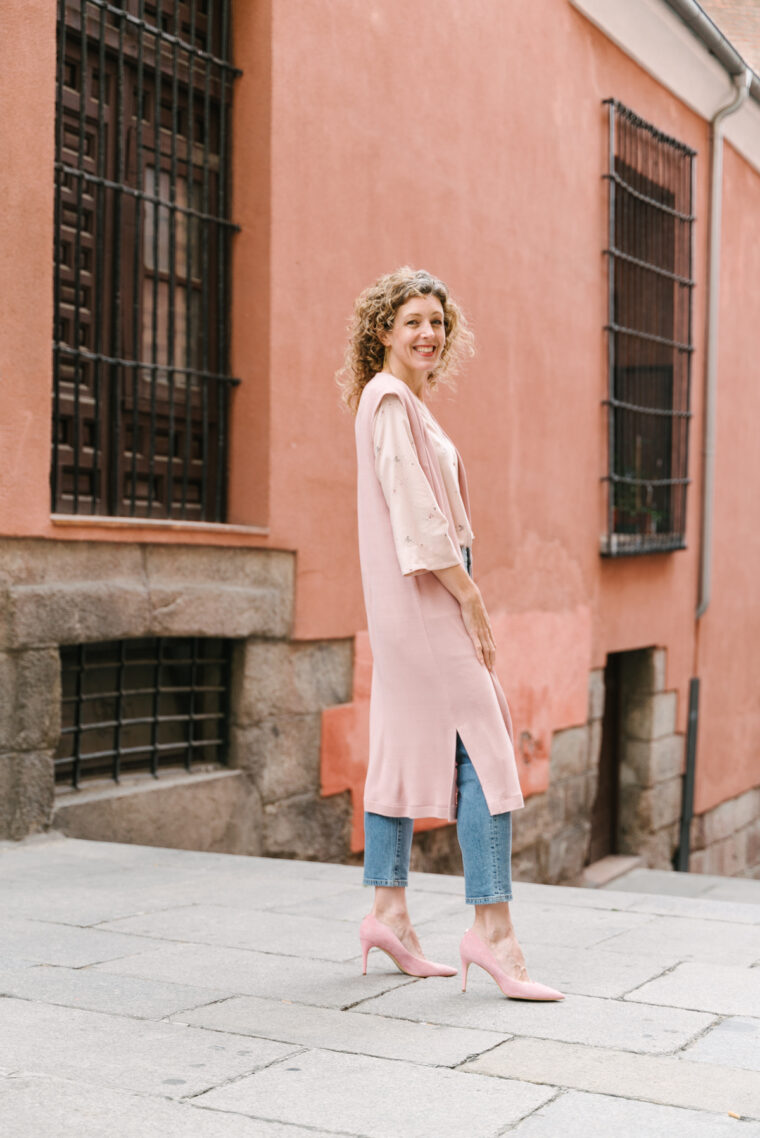 Here is a little story about this style. When I was trying to think of a new design for this season, I mentioned the struggle to my friend Maria over coffee one day, and she immediately suggested a cardigan. To be honest, I was a little skeptical of this concept because most sewing patterns for sweater styles like cardigans tend to look homemade, at best, when they're finished. And by homemade I don't mean handmade, because handmade is great.
I try to design styles that look professional when you're finished sewing them, and sometimes it takes a while to work out the details so you get the best results. After a lot of thought and research, I realized that it's the knit binding that often makes knits look unprofessional. So instead of finishing this style with a binding, I've designed it so that the edges are finished with a facing, which makes the garment looks very finished when it's done. So here we are with the cardigan pattern, at last! And just for good measure I added a vest option as well.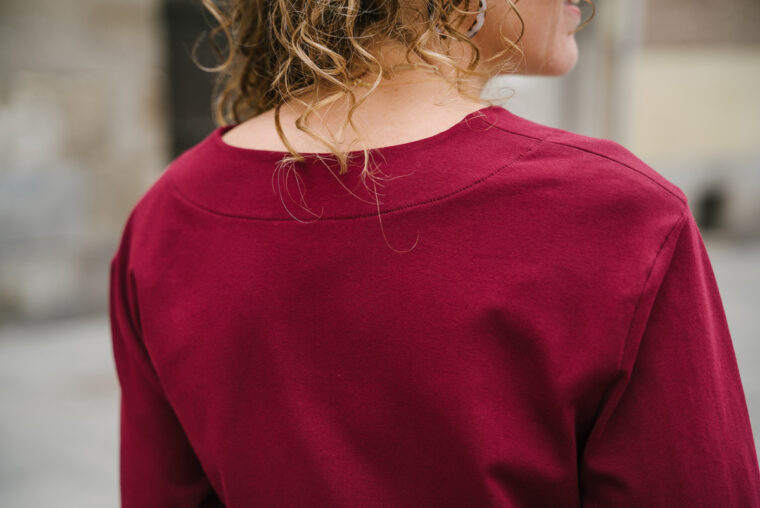 What version do you want to make and wear this season? I've been sort of obsessed with longer cardigans for the past few seasons–something at least to mid-thigh but maybe also to the knee or mid-calf. A shorter cardigan like View A is an easy item to layer over shirts or even to wear on its own, like I did in the photos. A longer cardigan feels super cozy to me, almost like a coat or a cocoon in the winter. But the vest style is quite elegant, too! I'll show you what I mean.
In terms of the details, sew the buttons or don't. I think it looks great either way. You could always choose a pretty brooch or a kilt pin as a closure instead of buttons if you still want to wear it closed but don't want to fiddle with the buttons.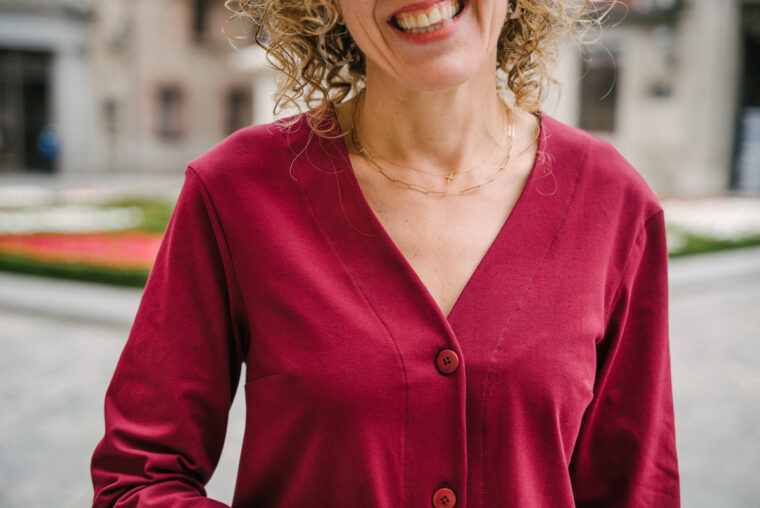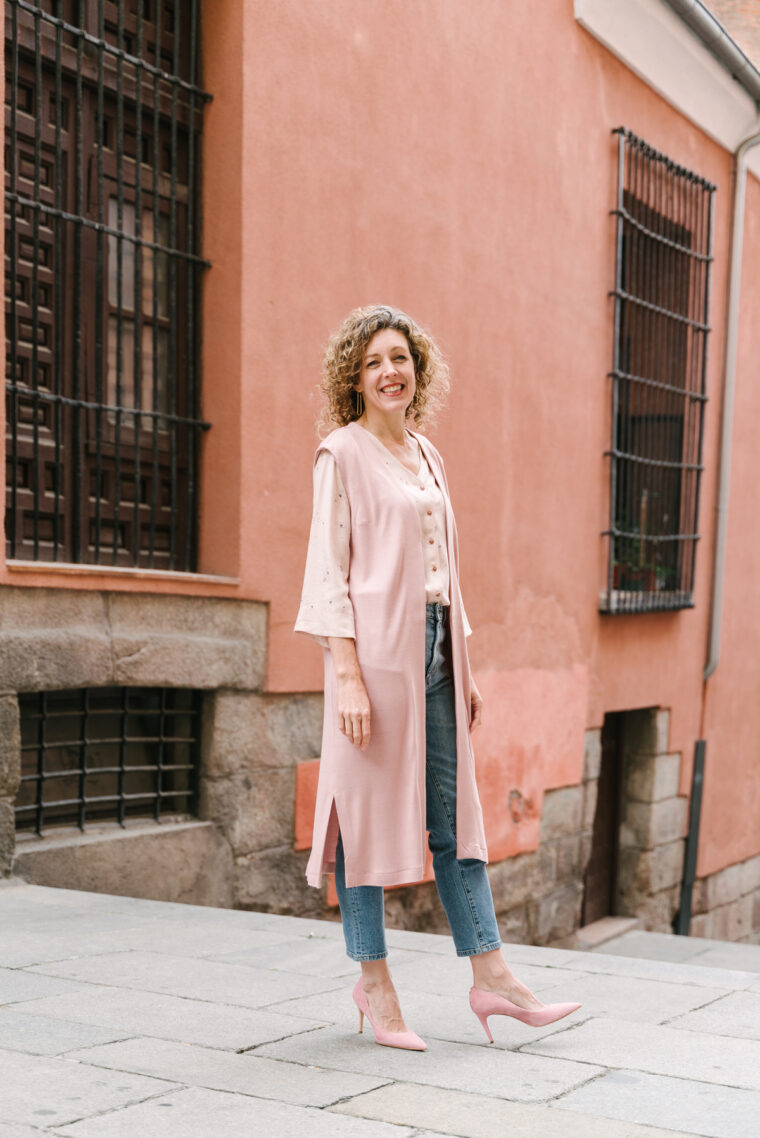 And isn't that little V notch on the sleeve fun? Again, you can eliminate it if you prefer. I thought it was a nice detail to include.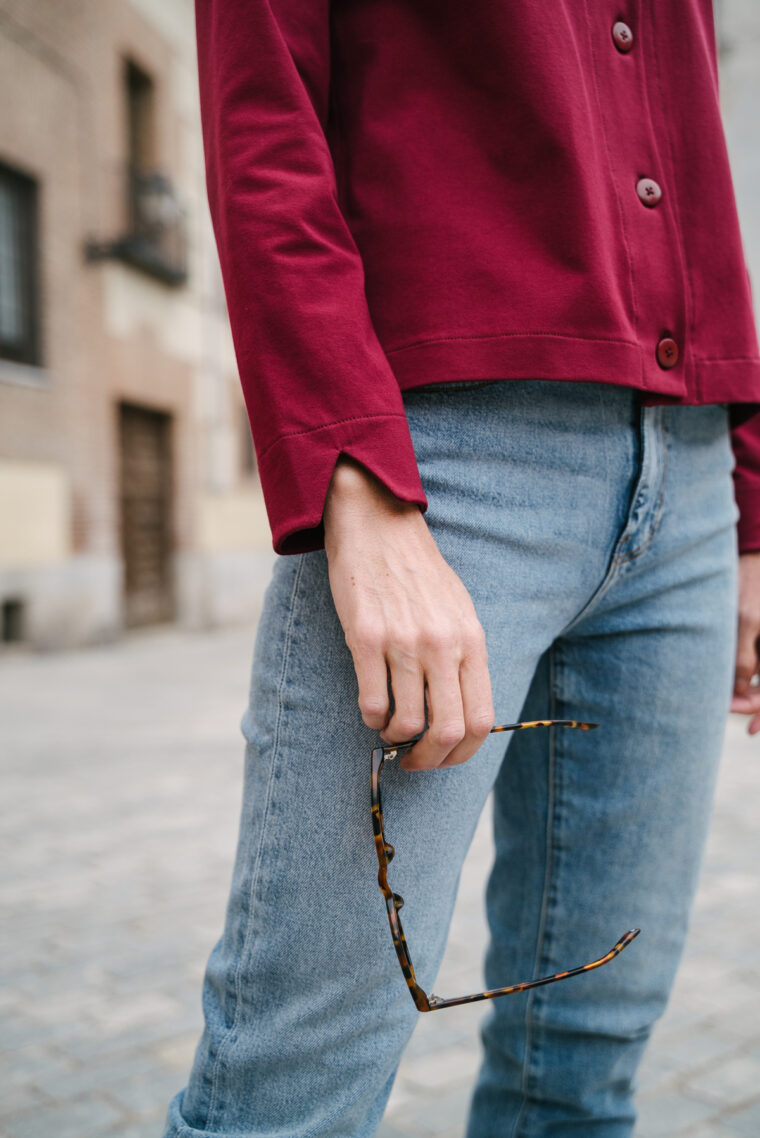 Interested in seeing the pattern in motion? Here's a short video that highlights some of its features.
What sorts of fabrics work best for this style? Any knit with at least 20% stretch will work well, so your standard cotton/spandex jersey, interlock, French terry, or sweatshirt fabric will be terrific. Sweater knits are also wonderful, but I will caution you to be careful with very drapey knits. The pink sweater knit I chose for View C is very drapey, and I worried how the facing would lay once it had hung for a bit. It's totally do-able, but you might want to cut the front facings extra long in case the front of the sweater stretches a lot. Beyond that, have fun with this one! It's a very quick style to sew and the results are quite impressive, I think. I'll talk more about fabrics in my next post about this style, so stay tuned.
Eager to get started? You can pick up your own copy of the Melville Cardigan + Vest in paper or in digital format. I hope you'll tag us #lieslandco and #melvillecardigan on Instagram so we can see what you make!