Hello friends!
It's always fun to finally reveal the patterns I've been working on for you all these months. This season I'm pretty excited to introduce this very simple, elegant blouse that you can wear in many different ways. Say hello to the Geneva V-Neck Blouse.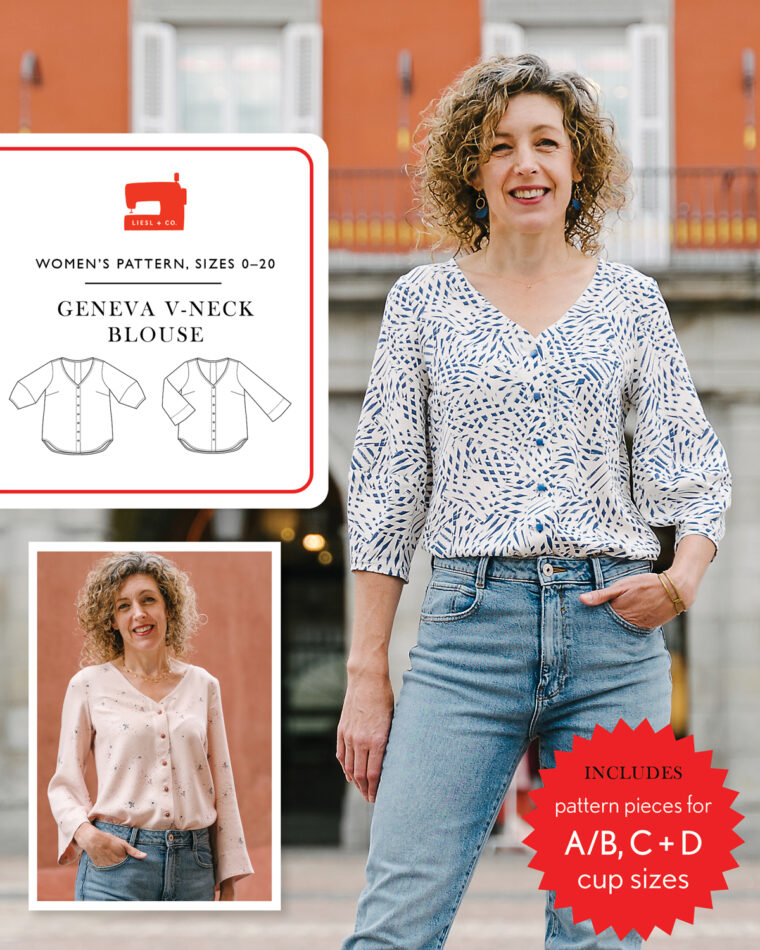 The Geneva has a V neck, a classic shirt-tail hem, and a center-back pleat. The neckline is finished with a simple bias facing. And since we like to give you options, View A includes a full 3/4-length lantern sleeve while View B has a 3/4-length bell sleeve with just a slight flare to it. As we often do, we've included cup sizes to help you get a terrific fit, so you can dive right in and get started rather than spending a lot of time making alterations to fit your bust.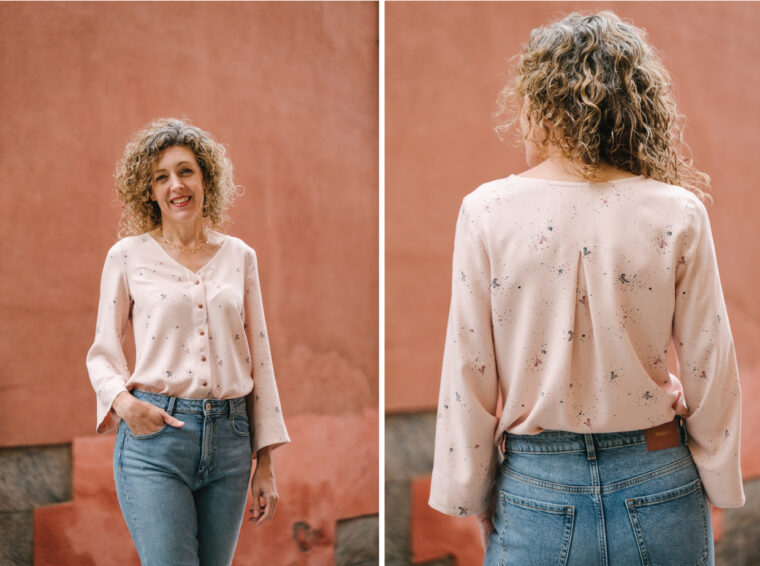 Here is the lantern sleeve, which has a fun shape without being too extreme.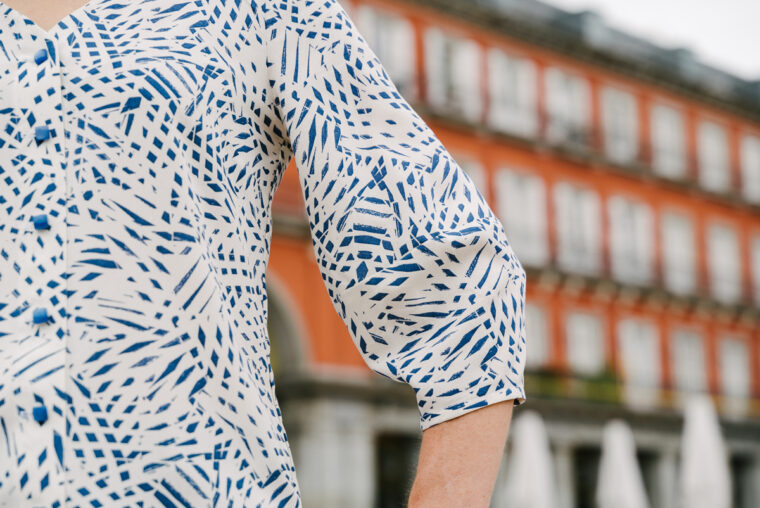 Or maybe you prefer the gentle three-quarter bell sleeve?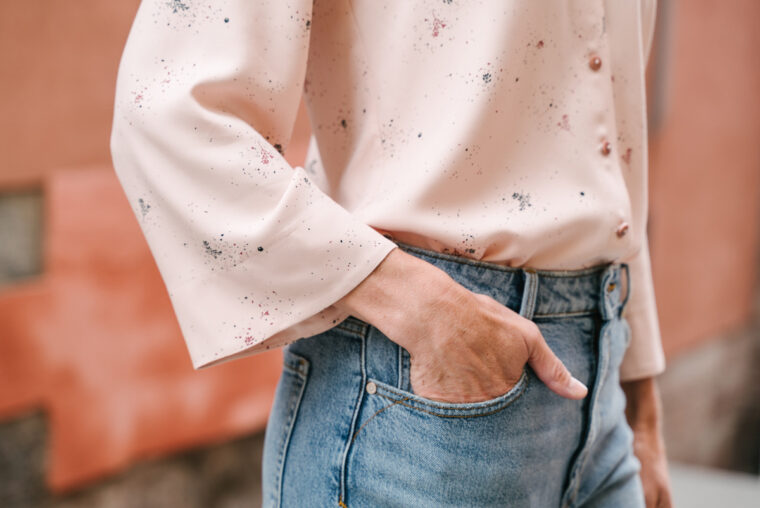 And I like the shirt-tail hem, which looks good both tucked and untucked.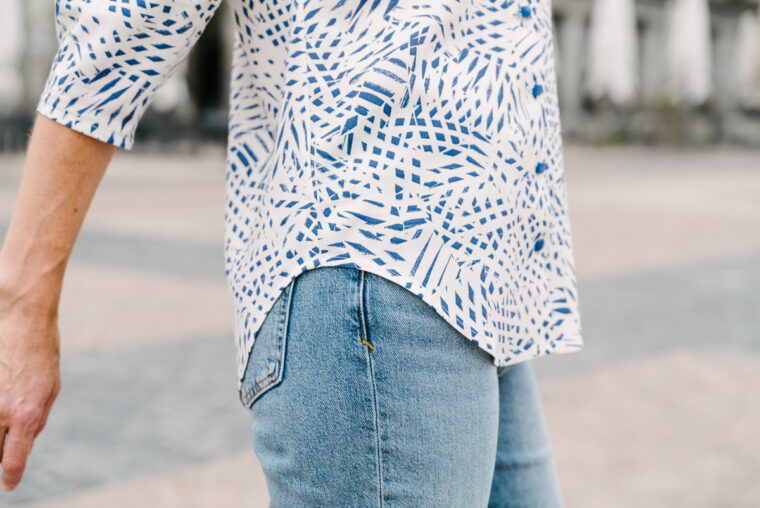 The V-neck is open but not too revealing, so it's a nice showcase for a pretty necklace (or two).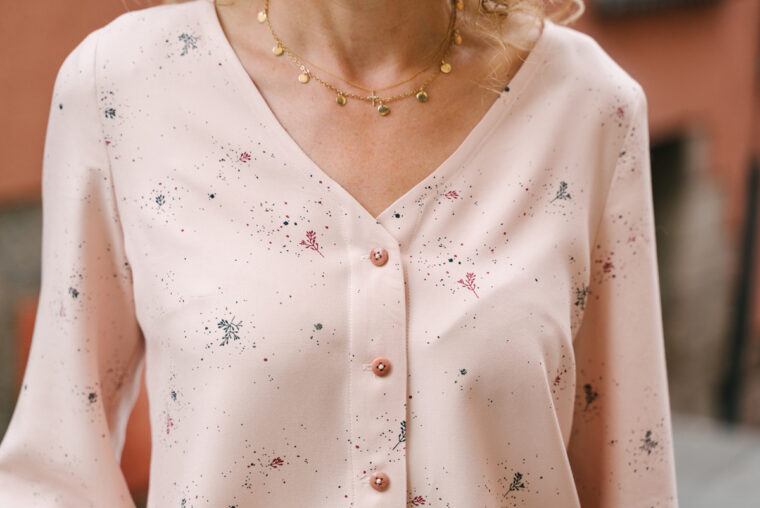 And that back pleat feels a little special as a detail while also giving you ease of movement.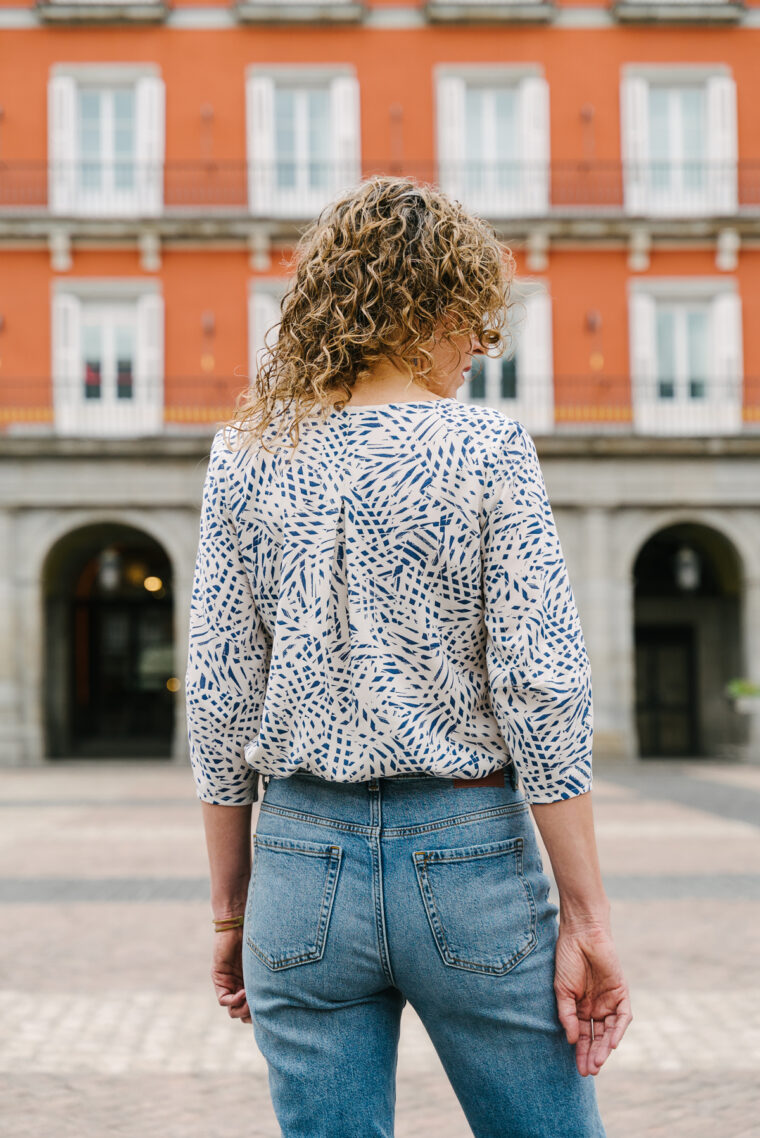 Obviously you can wear this style just as easily with jeans as you can with a skirt or a suit. I'm sure you'll think of lots of ways to style this, and I'll have ideas for you in a future post as well.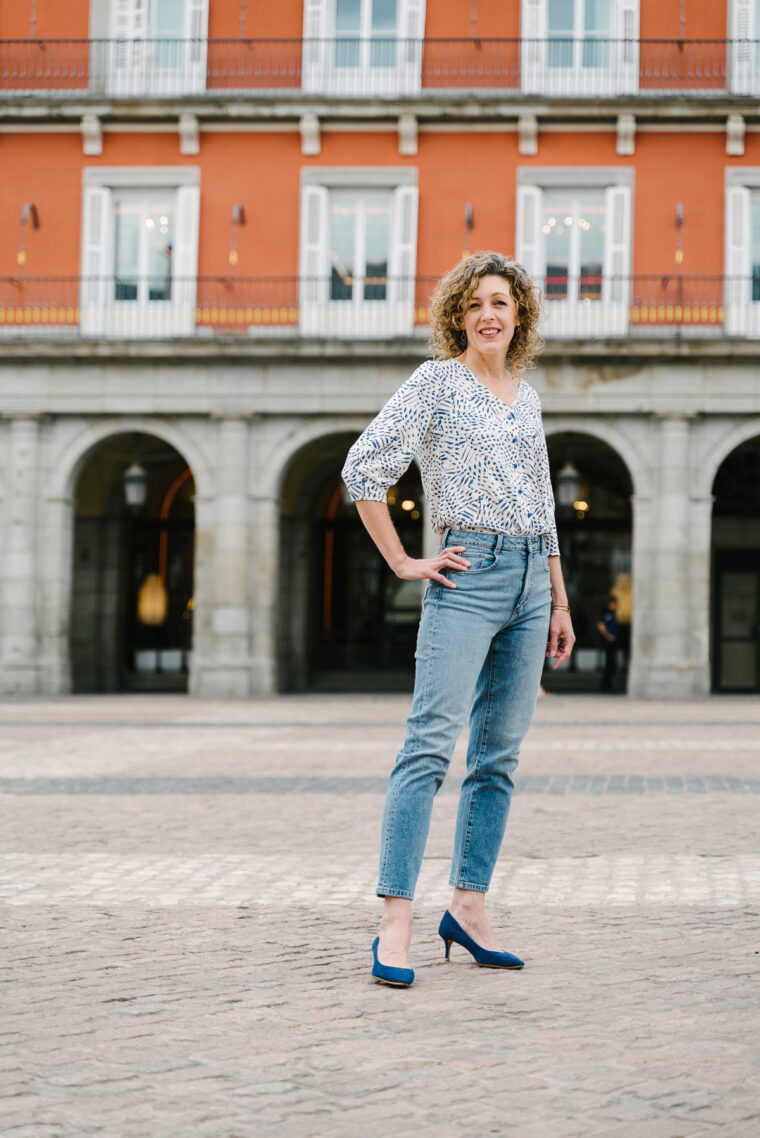 Want to see this blouse in action? I recorded a little video that highlights some of its features.
Why this style? I know many of you are fans of our Classic Shirt, Recital Shirt, Camp Shirt + Dress, Fitzroy Blouse, and our Gallery Tunic + Dress. If you recognize the versatility of classic tailored styles like all of these styles you'll probably agree that it's nice to have varieties to switch up your wardrobe a bit. I've heard so many women declare the white button-front shirt to be an essential item in their wardrobe, and I know it certainly plays a big role in mine! You can reach for these basics again and again and style them so many ways. I think it's also nice to have a few different shirt styles to choose from, since the classic white shirt can still have lots of variety and details. Have you heard of Anne Fontaine, the French designer? For a long time she designed and sold only white shirts. She's diversified a bit now, offering shirts in other colors as well, but her mainstay is still the white shirt offered in a variety of styles and fabrics, all with a variety of details.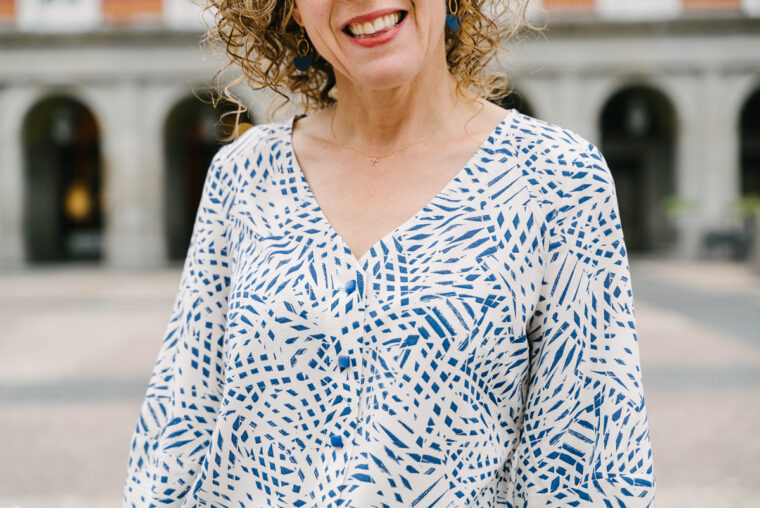 But you certainly don't need to restrict yourself to white! I've had a lot of fun playing with various fabrics for this style. I sewed both of our samples in viscose from Atelier Brunette, one in a twill and the other a plain weave. And you'll get to see what some of our testers and our Advisor's Circle members did with this pattern, too. I hope you'll be inspired.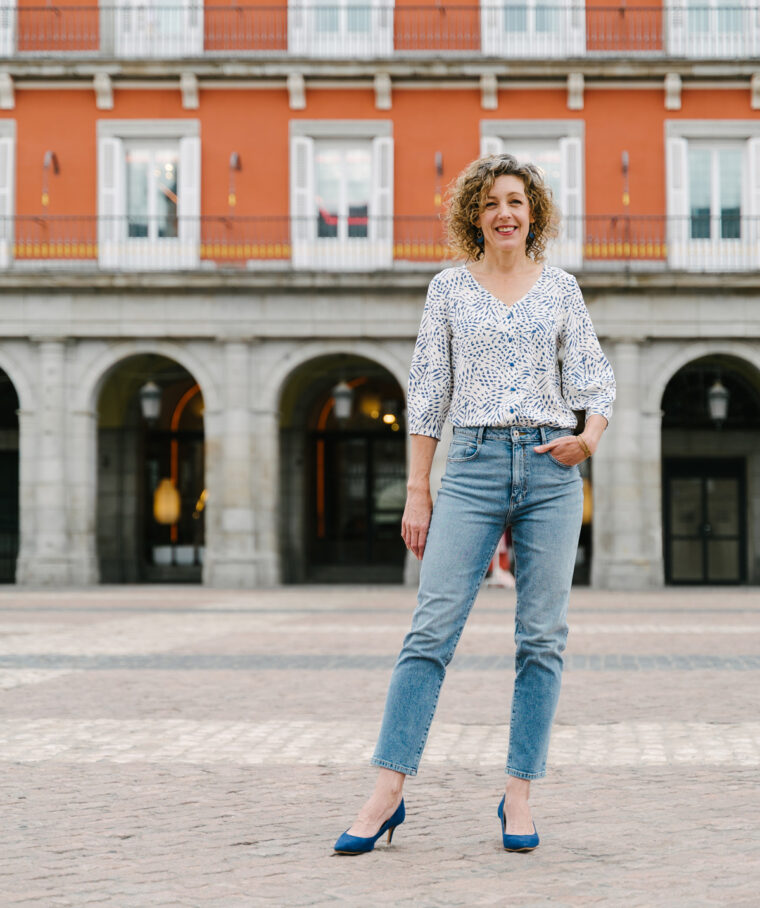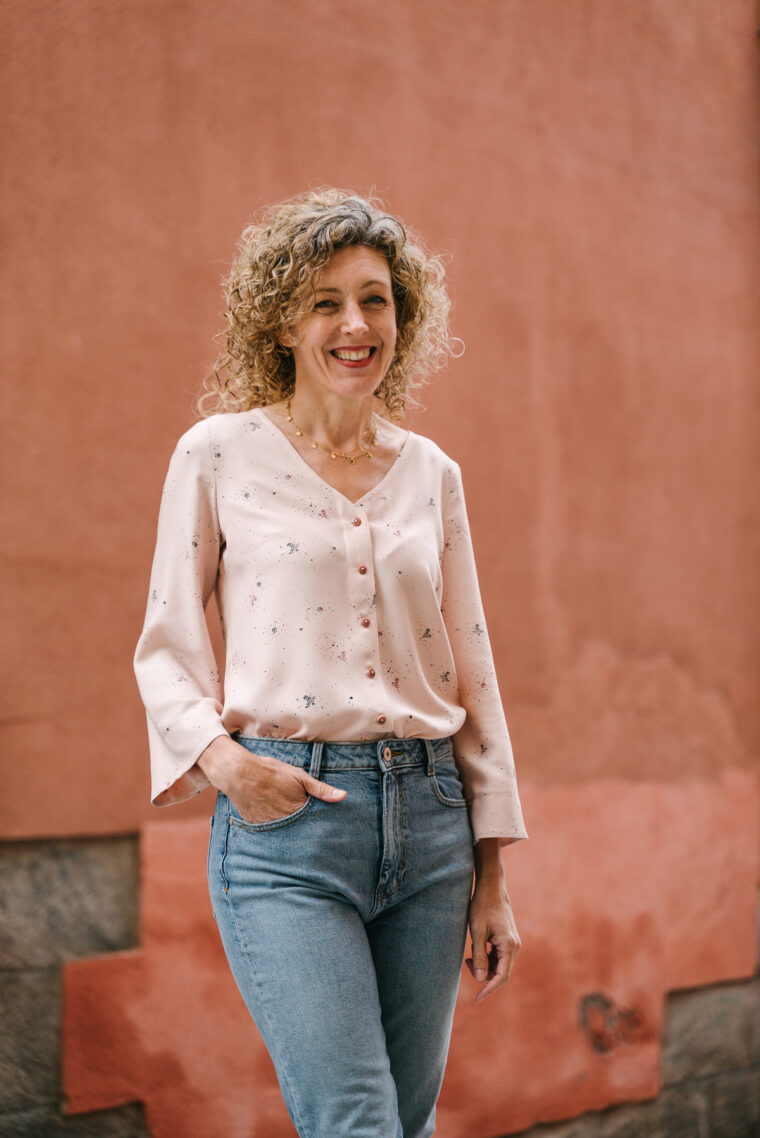 I'll be back soon with more inspiration for you. But in the meantime, you can pick up your own copy of the Geneva V-Neck Blouse starting Friday in either paper or in digital format. I hope you'll tag us #lieslandco and #genevavneckblouse on Instagram so we can see what you make!