I know, it's not even October yet. We haven't even begun to pumpkin, and here I am talking about holiday gifts.
But here's the thing. If you have handmade gift aspirations, you have to start early. In fact, we might even be a little late to the game here.
So let's get to it without wasting any more time. Here are five ideas for gifts that are easy and quick to sew.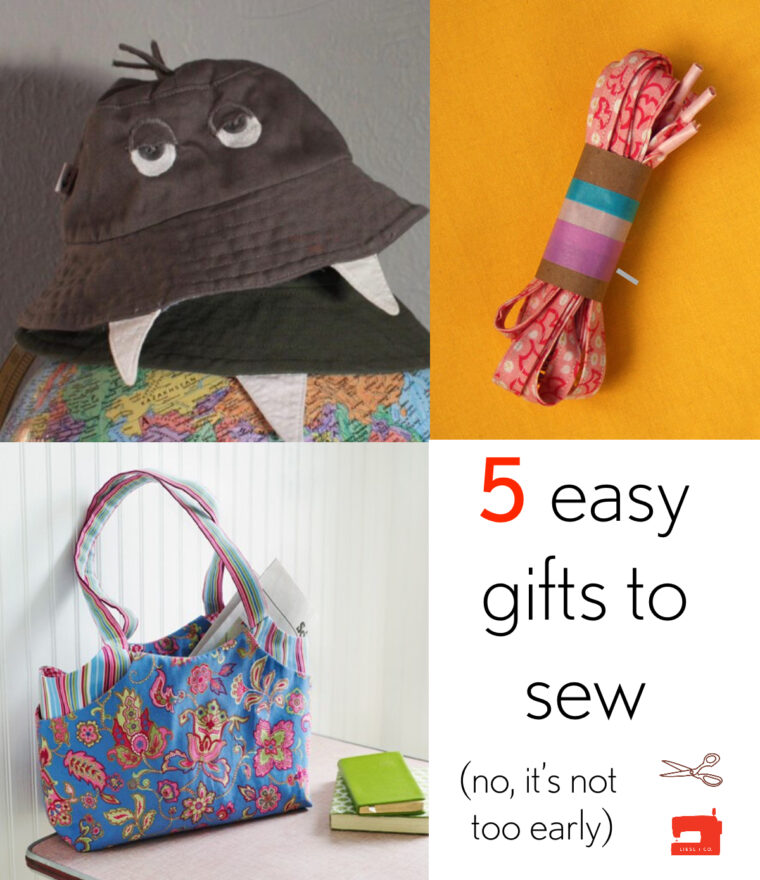 DIY gift #1
For the dads and husbands in your life (or anyone else, really), why not whip up a pair of custom-made novelty shoelaces? They're so quick and easy to make that you could gift them in batches. Plus they're a great scrap buster.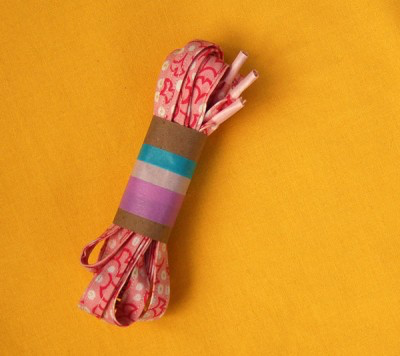 DIY Gift #2
For the friend who has everything, how about something to put it all in? The Change Your Mind Slipcover Bag is two purses in one and makes a truly unique gift. (By the way, the Straight Stitch Society line has a number of other cute accessory patterns, including a jewelry pouch and a dessert-themed cell phone case, to meet all your gift-giving needs.)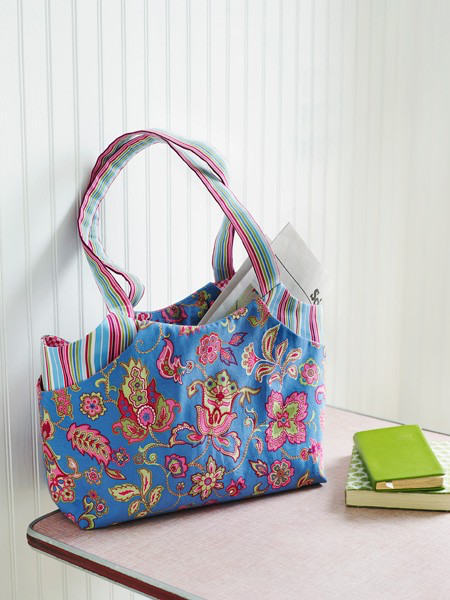 DIY Gift #3
For the little ones, this adorable monster hat is sure to be a hit. It uses the Reversible Bucket Hat pattern as a base.
DIY gift #4
For your mom, how about a simple tote bag? She can use it at the grocery store, as a library bag, as a purse or to store knitting or crochet projects. It's a truly useful gift; you'll want to make one for yourself, too. (After all, the pattern is called the Mother-Daughter Tote Bag!)
DIY gift #5
And if you really don't have time to sew anything time-consuming, try dressing up a bottle of wine or other store-bought gift with a handmade ornament or two.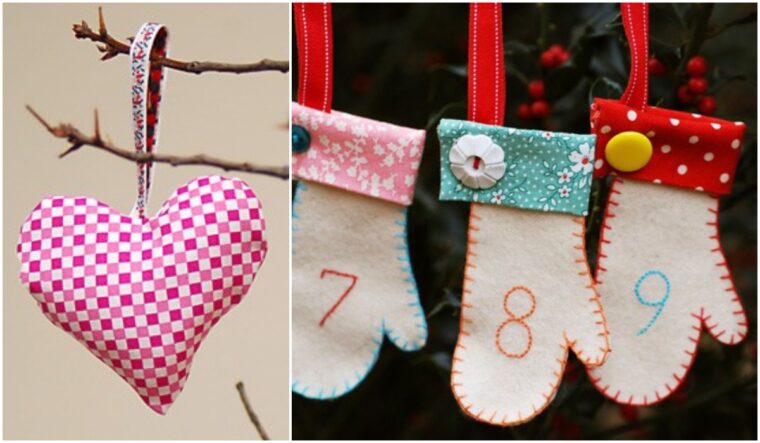 Are you planning to make any handmade gifts this year? Let us know in the comments!