Every now and then, we like to take a peek at the runways and find looks that could be replicated using Liesl + Co. patterns. Runway looks are often impractical for normal wear, so I focused on more wearable options. Let's have a look!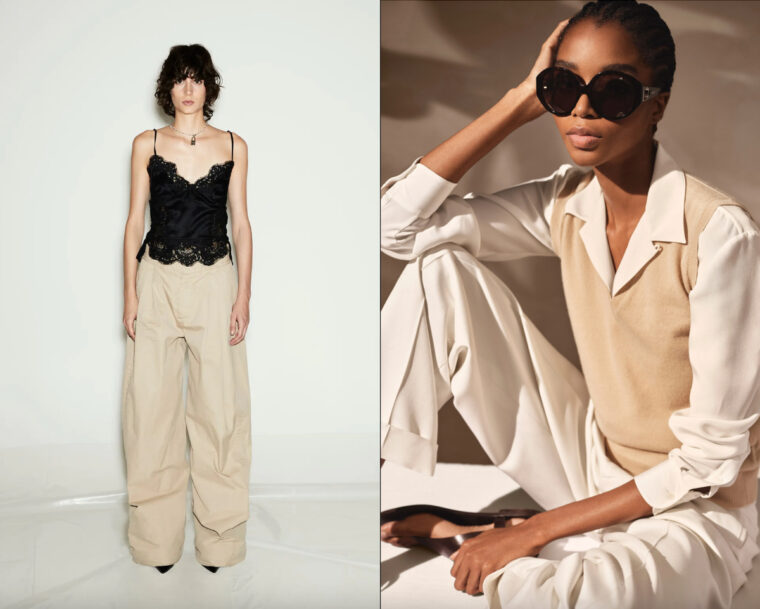 Wide-legged trousers are back in style, though I question whether they were ever really "out." These classic trousers in a creamy linen or ivory shade are super-chic, though I know my lifestyle calls for more of a darker, more stain-friendly color. Make these up for a custom fit, using the Hollywood Trousers pattern. The camp collar on the shirt in the right-hand look is the same as the one on the Camp Shirt + Dress, too.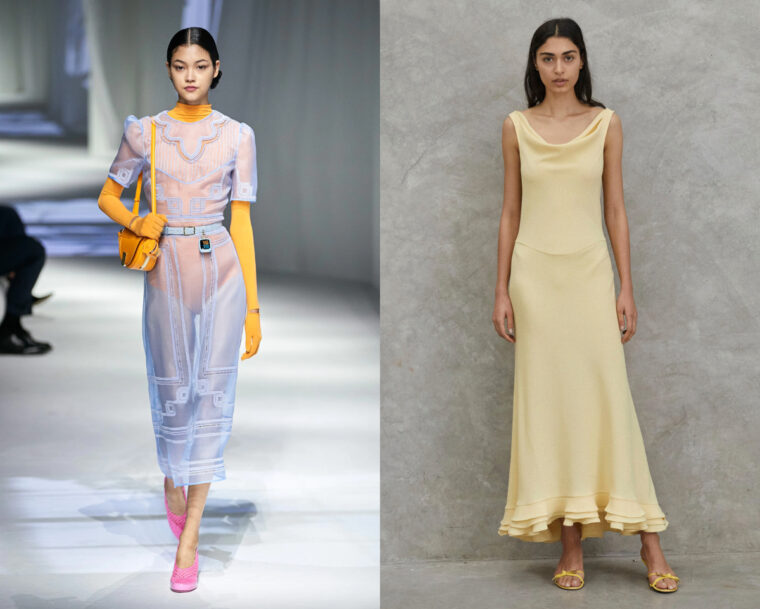 Sheer looks were on the runway as well. This blue Fendi confection isn't the easiest thing to wear, but the sheerness got me thinking about swimsuit cover-ups in single-ply gauze or mesh. The Verdun Woven T-Shirt would make a great cover-up: Just lengthen to mid-thigh and maybe add some side slits.
I'm really loving the daffodil shade and the layered hem on this Maggie Marilyn dress. The neckline is the same as the one on the Easton Cowl-Neck Tee, and the slinky vibe of the dress reminds me of the Marais Knit Dress + Top.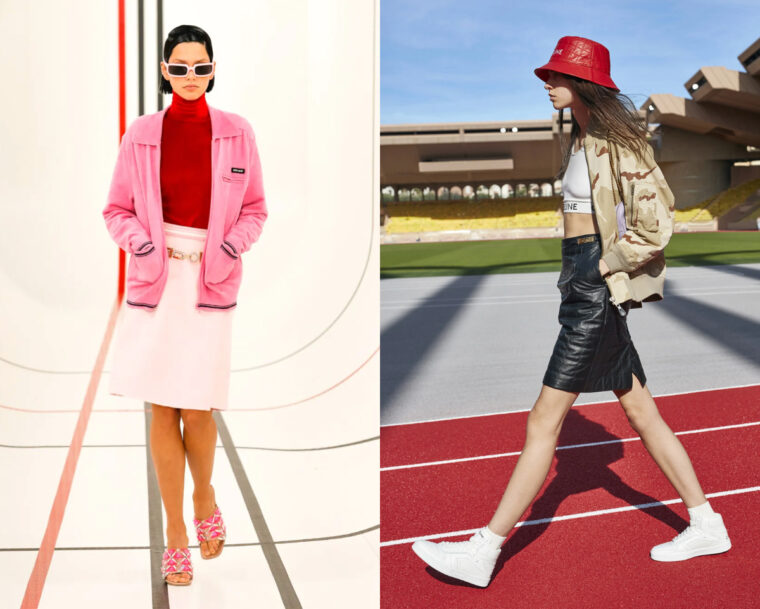 I was surprised to see the same sporty jacket-pencil skirt combo from two different designers. I love the idea of combining a comfy hoodie with a sleek skirt and will probably be rocking some version of this look at the beach later this year. You can recreate these outfits using the Neighborhood Sweatshirt + Hoodie and the Extra-Sharp Pencil Skirt patterns.
What are you sewing this summer? And what do you think of these styles? Let us know in the comments!