I don't know about you, but the waning of winter and shift into spring really revs my sew-jo up every year. Browsing the last two months' worth of projects on social media was very inspirational this time around. We've got some gorgeous makes to show off.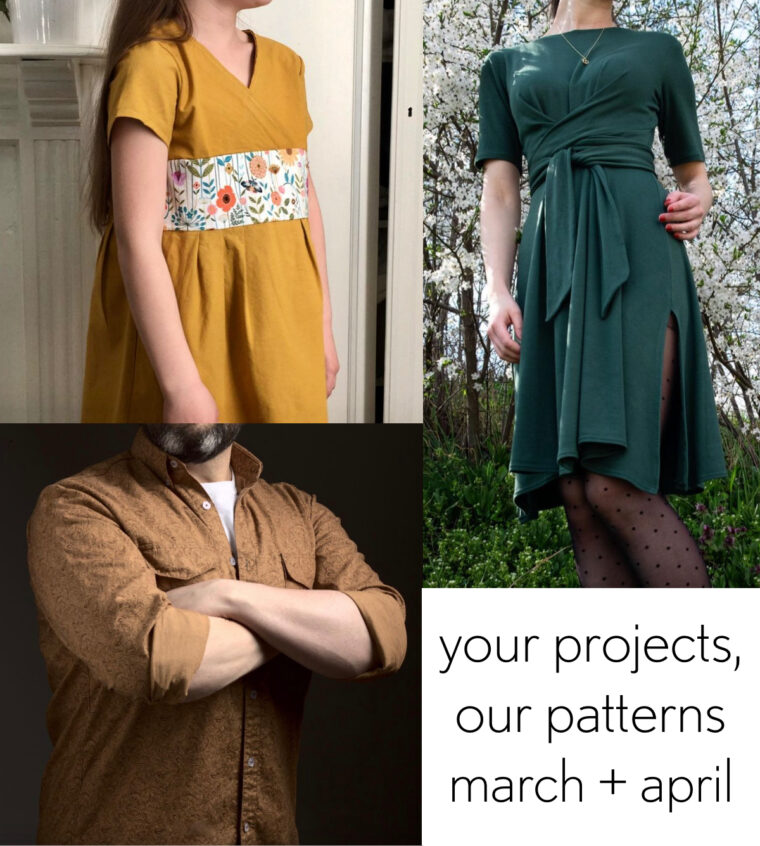 Here are a few of the amazing projects you guys sewed using Liesl + Co. patterns: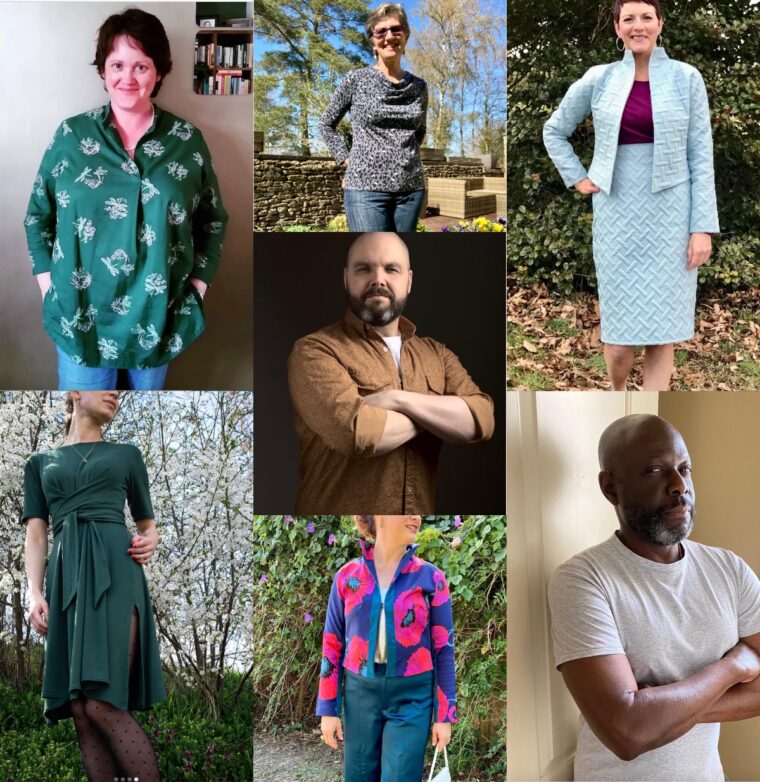 Listed clockwise from top left:
How lovely is this gorgeous green Gallery Tunic by @sew_what73?
We love this leopard-print Easton Cowl-Neck Tee by @jilly.jinx.
@andramakes cleverly used the Yanaka Jacket to make half of a matching skirt suit. It's a great use for this versatile pattern.
A t-shirt isn't just a t-shirt when you nail the fit like @casocreativedesign did on this Metro T-Shirt.
The Yanaka Jacket positively glows in the print @sewrayeannsews  chose.
@bohemian_swallow_ found a stunning location to photograph her beautiful Belgravia Knit Dress.
We're admiring the perfect fit @valmooresews achieved on the All Day Shirt she made her husband.
And now for the Oliver + S side of the house: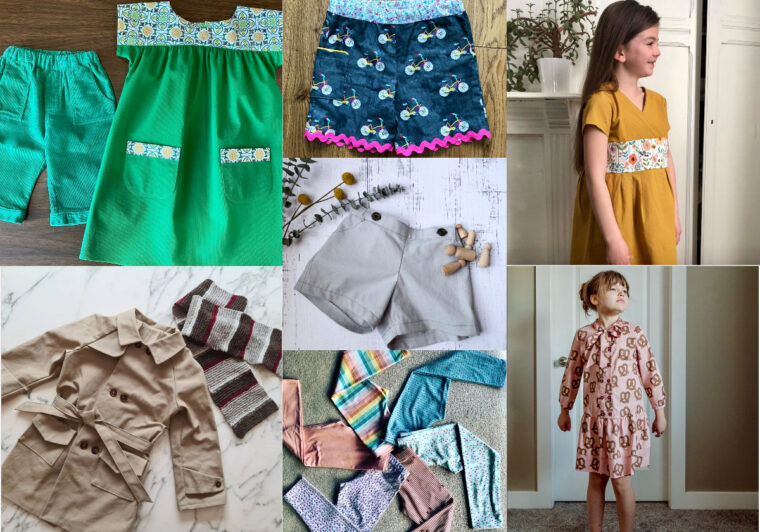 Clockwise from top left:
@jkksmocker sewed a coordinating Ice Cream Dress and Lullaby Layette pants for her grandchildren, and the result is seriously cute.
@naomiksews and her four-year-old daughter made this adorable pair of Sunny Day Shorts together. This pattern is particularly well-suited to teaching kids to sew.
We were floored to learn that @emi_lit_et_coud's daughter sewed the beautiful Library Dress she is wearing in this photo!
The print @napportunity chose for her Apple Picking Dress is just perfect.
@sewingforkiddos made a rainbow of adorable Playtime Leggings.
@malinerogne made her little boy's private eye dreams come true with this Secret Agent Trench Coat.
@ana.sanchorumeu modified the Sunny Day Shorts to have a buttoned, open-front waist and we love the result.