Our new Fitzroy Blouse sewing pattern is a versatile pattern that is both classic and easy to sew, and today I'll help you with some fabric and styling ideas for your own version of this style.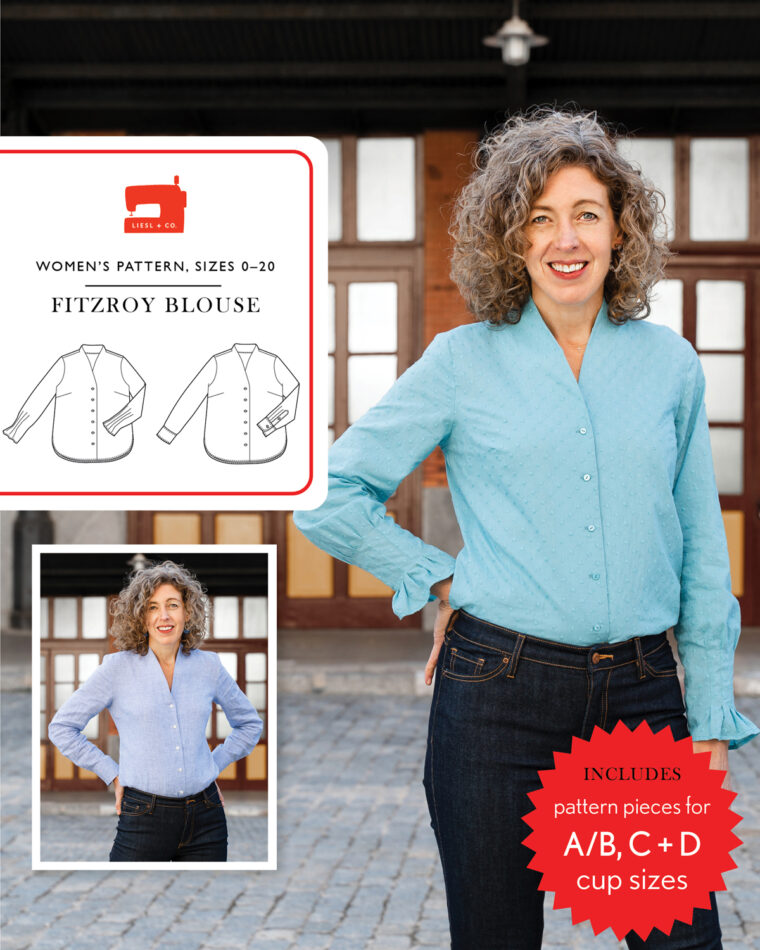 When I introduced you to this pattern the other day, I told you all about the details. If you'd like to read about them again, you can find the post here. For testers' photos see this post.
This style works really well with lightweight, drapey fabrics. Try soft cottons like voile or lawn. Linen works really well too. I'm even more excited to sew this in fancy silk satin to wear with ripped and faded jeans, but maybe that's just me. I made the two blouses in the photos with linen and from a dotted lawn.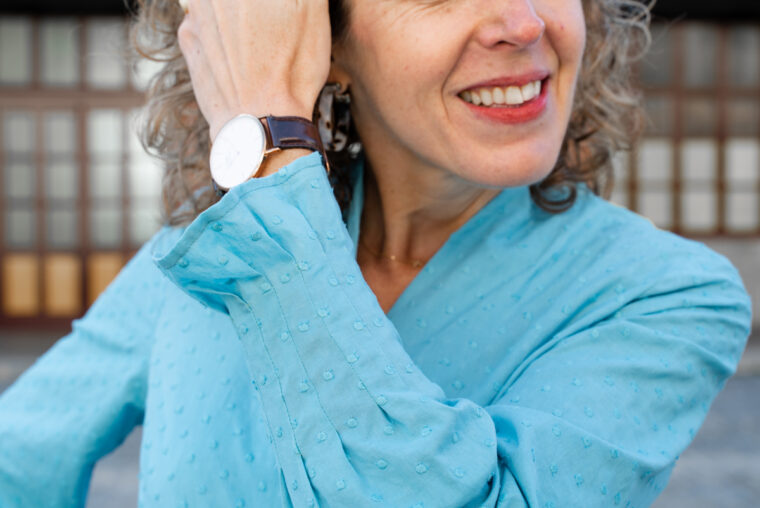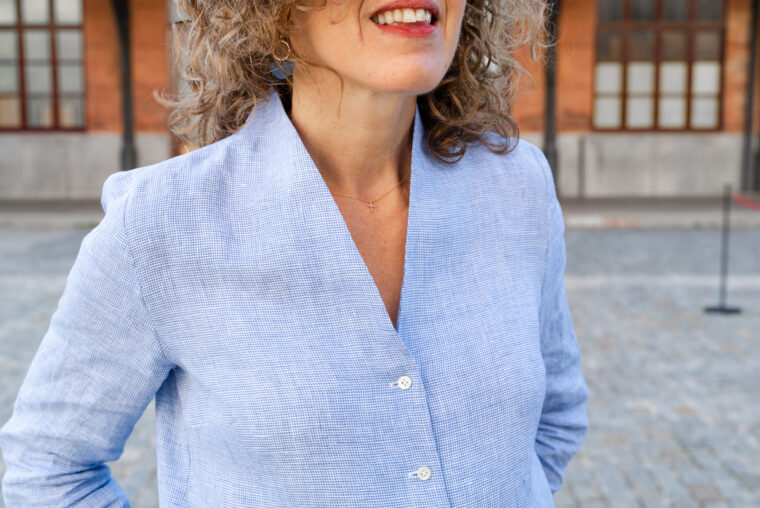 This is such a clean, classic style. It could be your go-to buttoned blouse, or you could style it more casually. I love the idea of adding lace or a ruffle into that center-front  and neck seam. Wouldn't that be pretty?
You can find more inspiration images in my Liesl + Co. Fitzroy Blouse Pinterest board.
Pick up your own copy of the Fitzroy Blouse pattern in paper or digital format. I can't wait to see what you make with it. Be sure to show us by uploading your photos to the Liesl + Co. Flickr group and tagging them #fitzroyblouse and #lieslandco on Instagram.