Today I'll talk to you about our new Easton Cowl-Neck Tee sewing pattern and help you with fabric ideas and some inspiration for your own version of this pattern.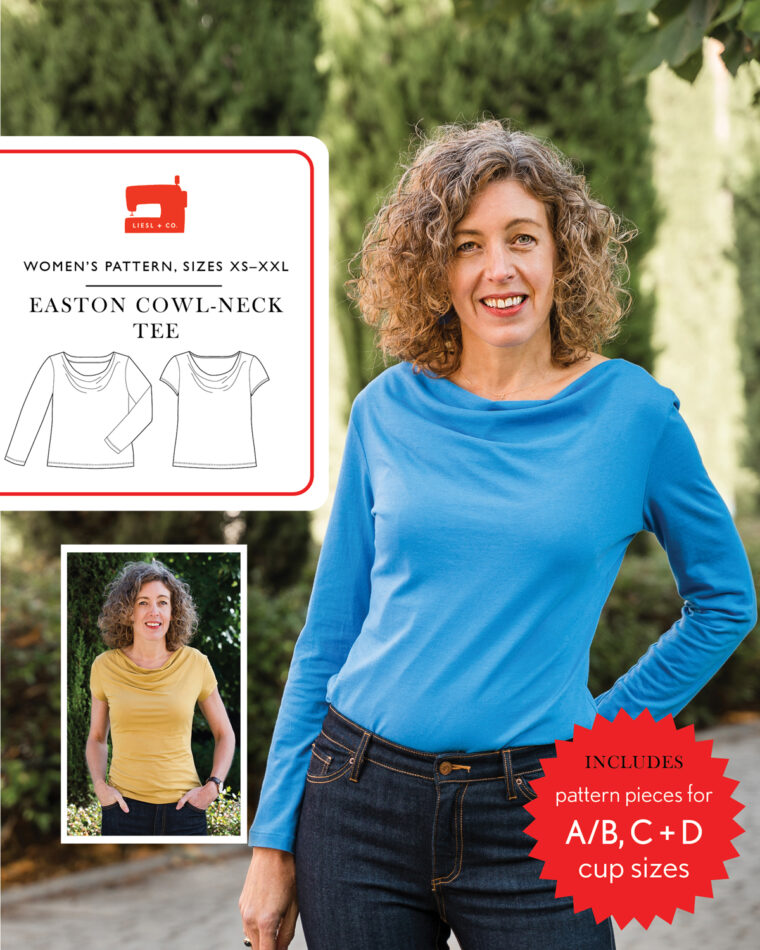 When I introduced you to this pattern the other day I told you all about the details. If you'd like to read about them again you can find the post here. For testers' photos, see this post.
This style works best with lightweight drapey knits: rayon, lightweight cotton, anything similar to that. For me, this style is all about the color; pick something rich and it stands on its own. But I know some of you are clever and will find some great printed knits that will work well, too. I can't wait to see what you do with it because you always manage to surprise me.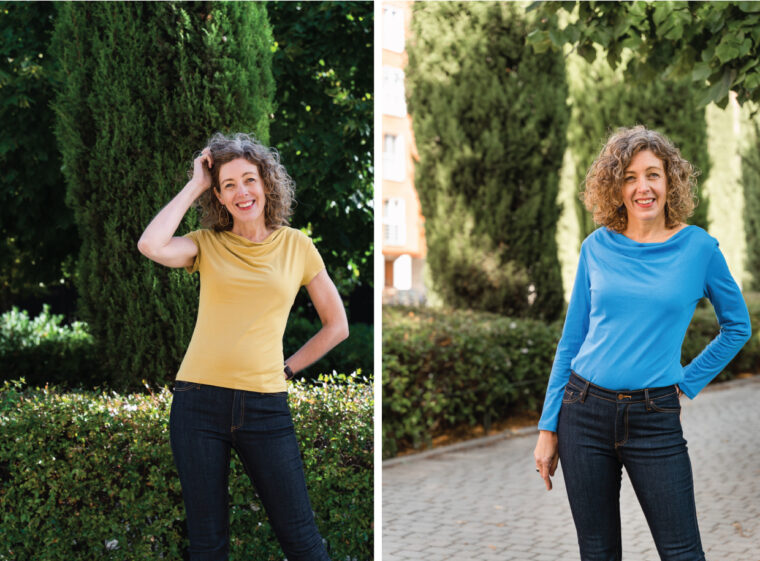 Here are a few Pinterest images to inspire you.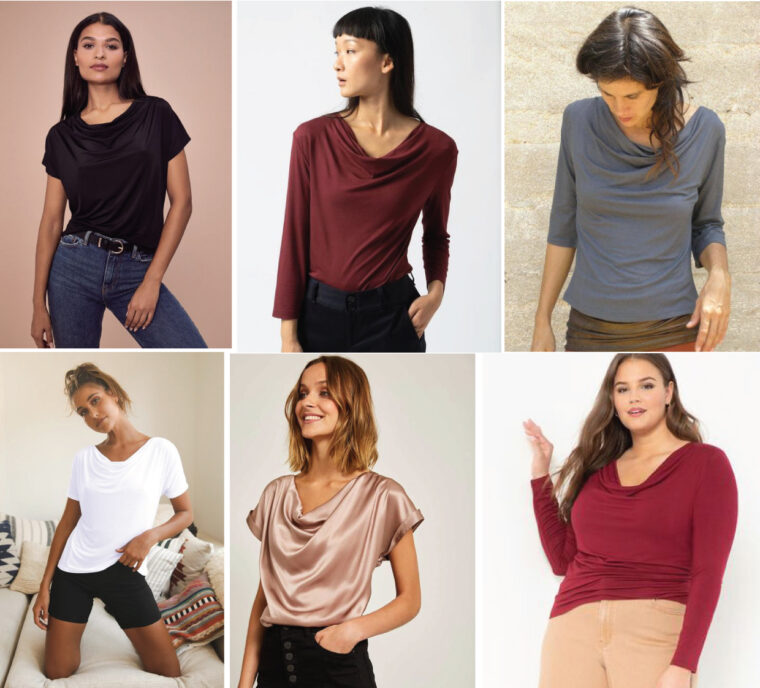 You can find more inspirational images for this style in my Liesl + Co. Easton Cowl-Neck Tee Pinterest folder, and you can order your own copy of the pattern from our website in either paper or digital format.
I can't wait to see what you make from this new pattern. Be sure to show us by uploading your photos to the Liesl + Co. Flickr group and tagging them #eastoncowltee and #lieslandco on Instagram.