Let's talk about the Easton Cowl-Neck Tee today, shall we?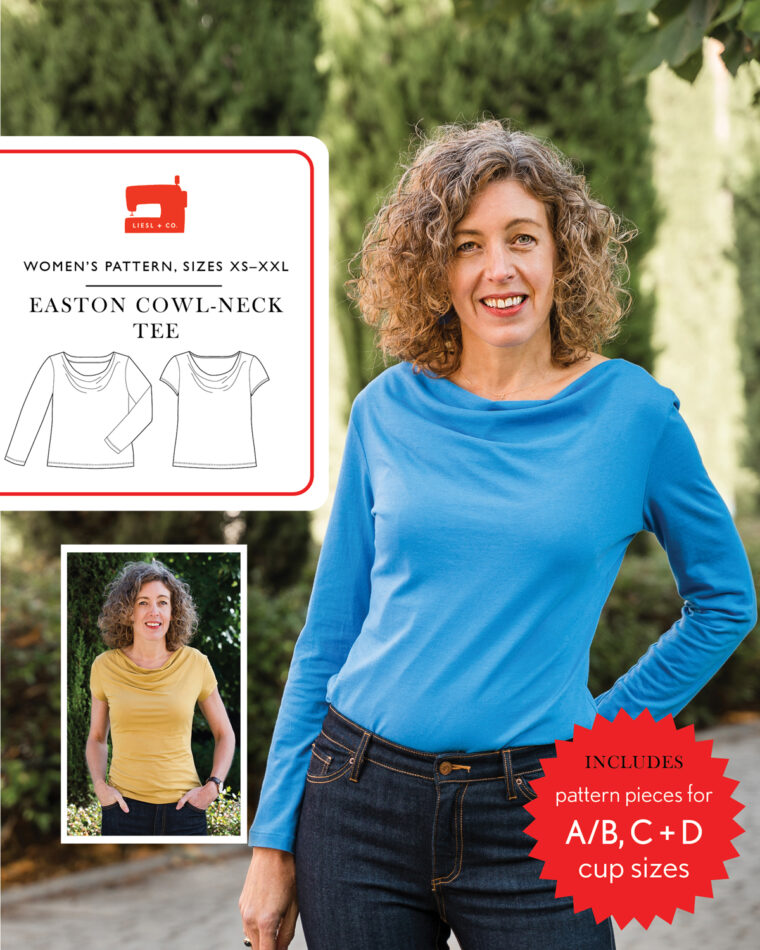 I know you love easy knits, and I think this one is particularly pretty! It's a classic, semi-fitted tee with short or long sleeves, and the front neckline has a gently draped cowl neck. It's not too dramatic, just a little draping to spice up your life a bit.
You can choose to finish the back neck with a topstitched facing or a narrow bias facing depending on your preferences. And of course we included cup sizes, so knock yourself out with this style because it's quick and fun to sew!
This style is cute to wear on its own, but it pairs nicely with a jacket for work. And it would be really pretty for evening, too! Hmm, I wonder how difficult it would be to find a knit fabric with some sparkle for New Year's Eve?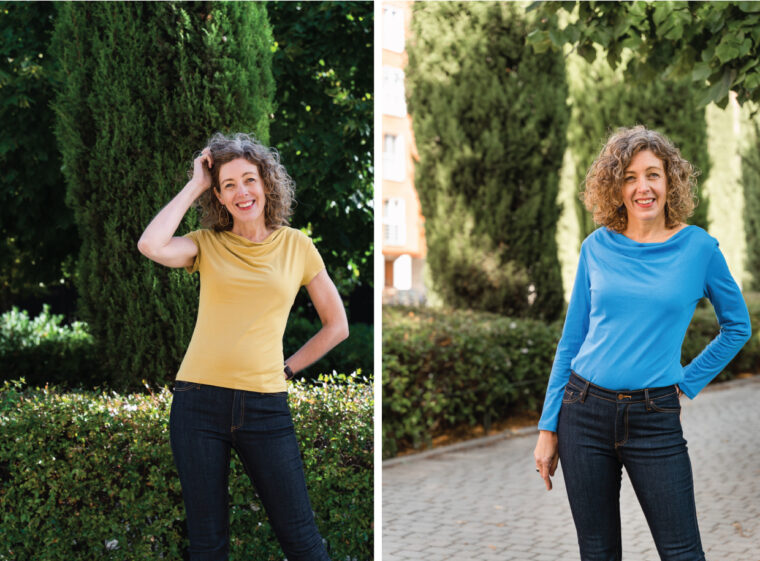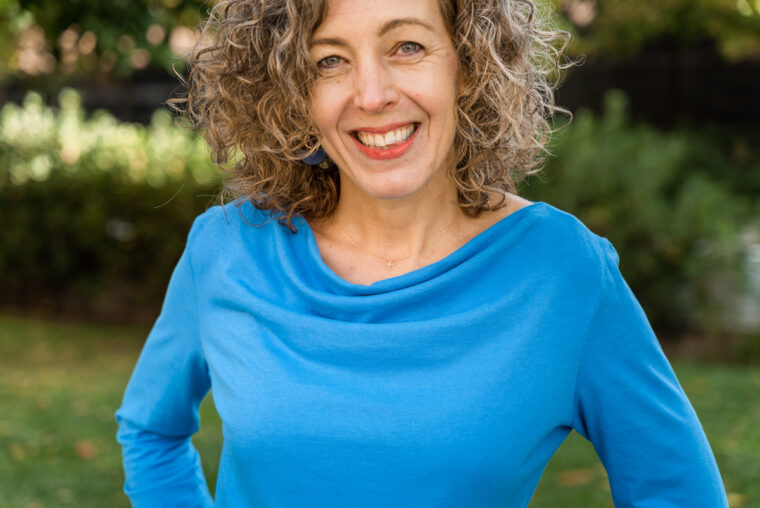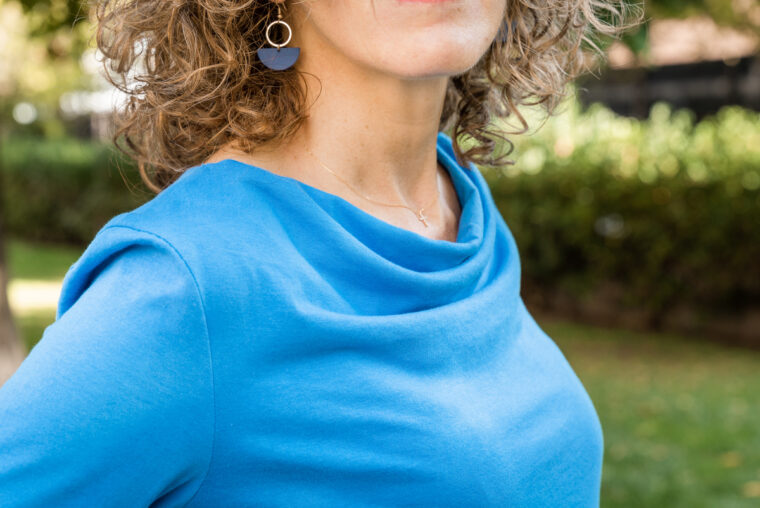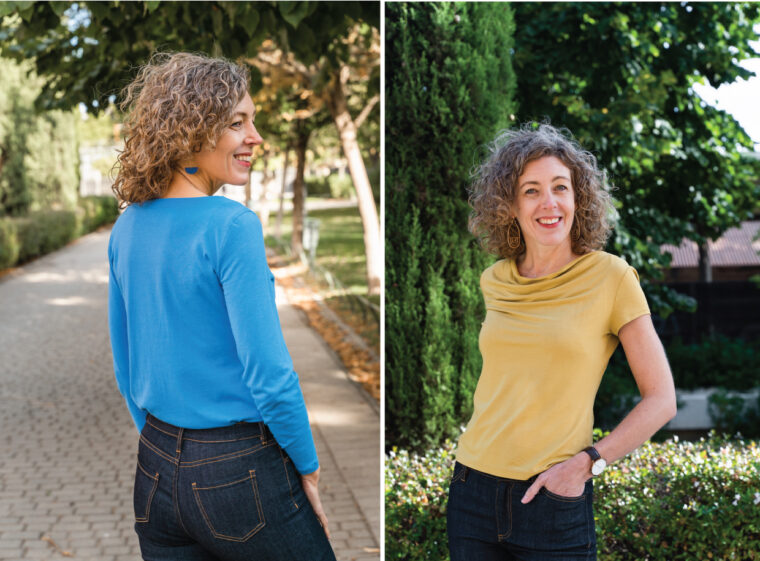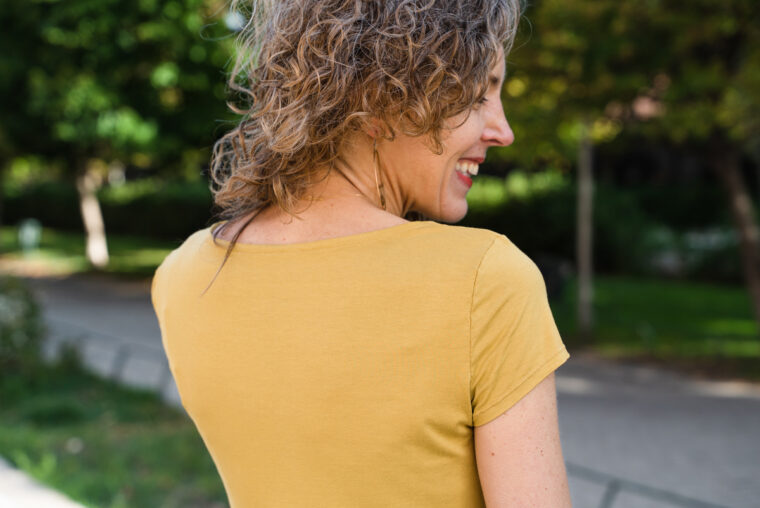 And of course S and I made a little video to show you the pattern as well. Here it is!
In the days and weeks to come we'll be showing you some of our testers' versions of this pattern, and I'll have some fabric and styling ideas for you as well. In the meantime, you can order your own Easton Cowl-Neck Tee in paper format or as a digital pattern.
I can't wait to see what you make from this new pattern. Be sure to show us by uploading your photos to the Liesl + Co. Flickr group and tagging them #eastoncowltee and #lieslandco on Instagram.