Friends, it feels like I've been waiting for this day forever. COVID-19 set us back from our regular release schedule quite a bit this year, and I've been waiting to introduce you to these patterns so eagerly I could almost burst. So at long last, here they are!
This season we have four new styles for you, and I'm really pleased (thrilled, actually!) with how they all turned out. I hope you'll feel the same. I'll give you a brief introduction to all four today, and then every day this week I'll introduce to you one of these pattern individually in more detail. After that we'll show you some of our testers' makes, and then I'll talk you through fabric and styling ideas. So stay tuned. We have lots of fun and inspirational posts for you this month!
Due to virus concerns, I modeled these styles myself. We didn't want to get caught by surprise with another lock-down, so we kept it really simple.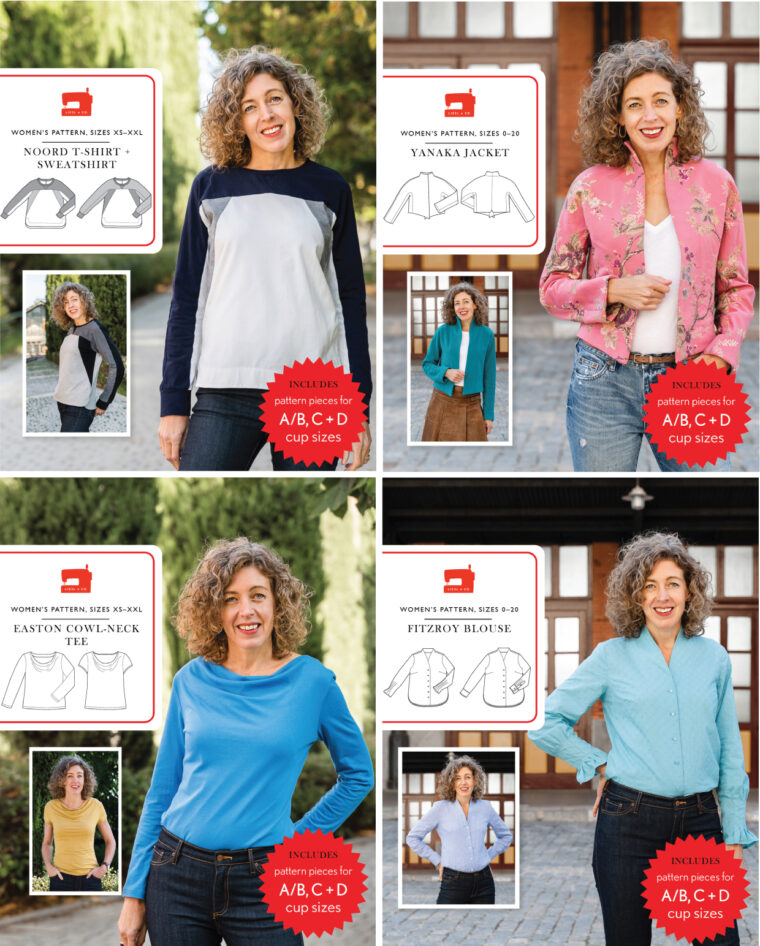 Ready? Here we go:
Like I said, I'll give you a more in-depth introduction to each of these styles, including fabric suggestions, in the days and weeks to come, and we have lots of tester and Advisors Circle photos to show you so you can see these styles in different fabrics and sizes. Stay tuned!
In the meantime, you can pick up your own copies of the patterns and have them in time for Christmas. All four styles are available now in both paper and digital format. See the What's New section of the shop to find all these styles in all formats.