Mire has stopped by from the Advisors Circle to show you how to line an unlined dress like the Gelato Dress. She also added an elastic waist. Read on to learn how she did it.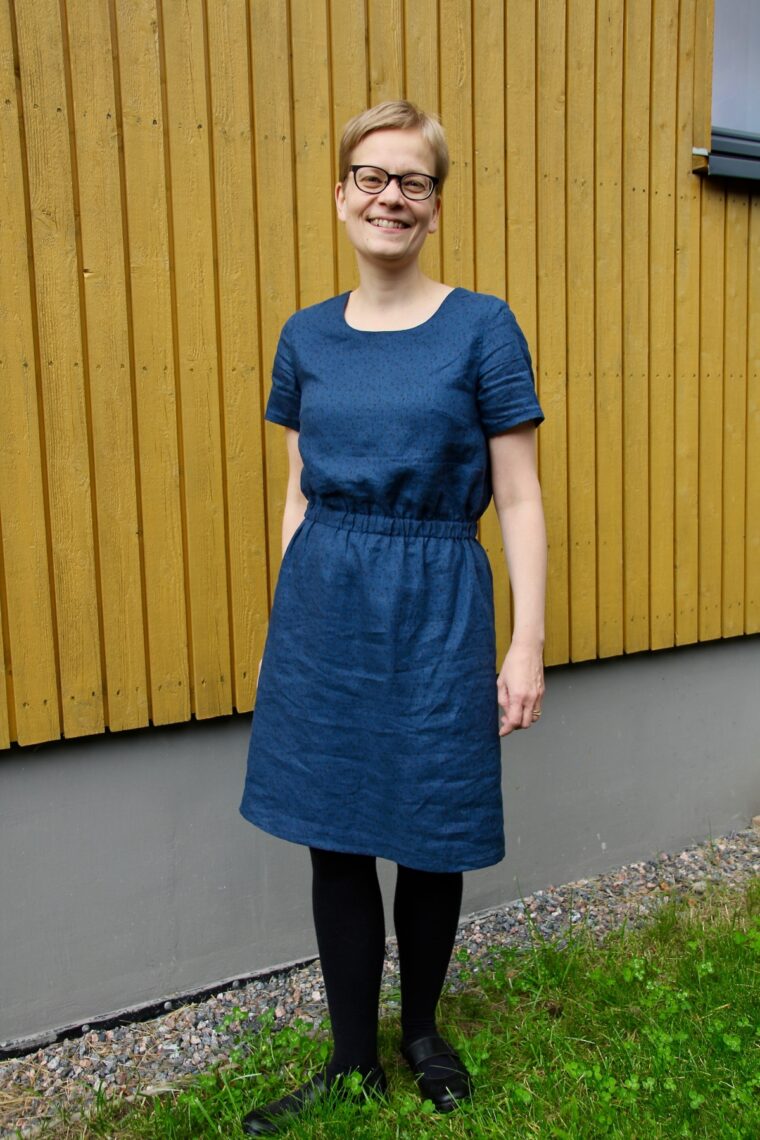 I usually wear dresses with tights, so I like my dresses to be lined.
When I made the Gelato Dress, I lined it and added an elastic waist. Here's how I did it.
How to line an unlined dress
I sewed the main dress out of Nani Iro linen, and used stashed Venezia lining fabric (polyamide/triacetate) for the lining.
To line the dress, I needed to cut two pieces from the lining fabric: the front and back dress. I cut these pieces a little bit shorter than the dress pieces.
I fused strips of interfacing to the neckline of the dress for stability.
To assemble the dress, I sewed the shoulder seams and the side seams of the main dress and the bodice dress. Then I pinned the lining to the dress at the neckline and stitched around the neckline.
I clipped the seam allowances and understitched the neckline to keep the lining from peeking out.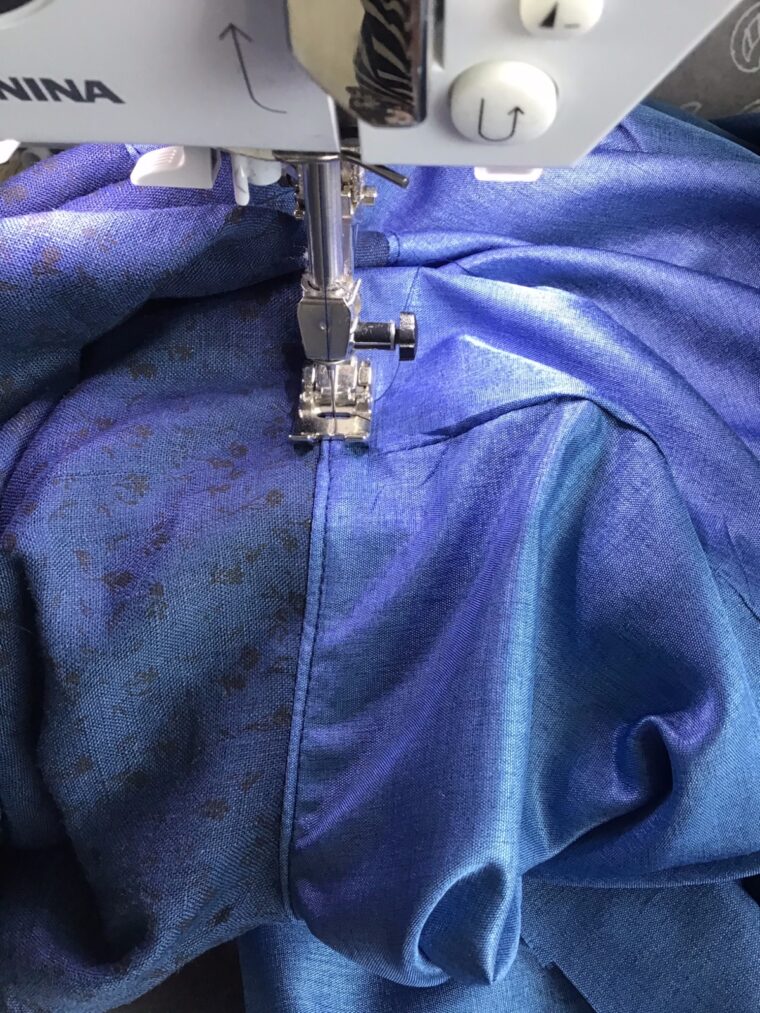 Then, I turned the dress right-side out and pressed the neckline. Next, I basted the lining to the dress at the armholes. That completed the additional steps of adding the lining to the dress.
I then treated the lining and dress as one piece at the armholes while I attached the sleeves.
Finally, I hemmed the dress and the lining and made a thread chain at the seam allowances of each side to keep the lining from moving around.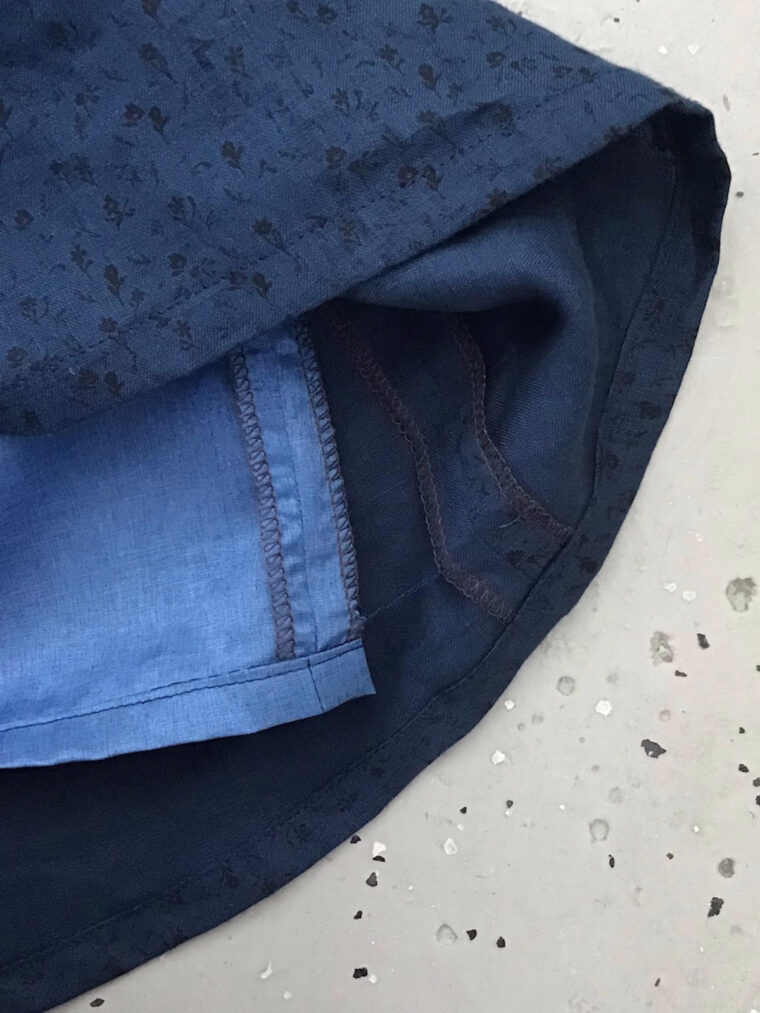 Adding an elastic waist to a lined Gelato Dress
[Note: Liesl has a tutorial here for adding an elastic casing to an unlined Gelato Dress, but adding the casing to a lined dress actually requires less stitching!).
To add the elastic waist, I used the method from the Oliver + S Roller Skate Dress + Tunic. I marked where I wanted the casing to be, and then sewed one line of stitching all the way around the dress at that point. Then I sewed a second line of stitching almost all the way around, leaving a few inches to insert my elastic.
After inserting the elastic into the casing that I created between the dress and lining layers, I sewed the ends together. Finally, I completed the second line of stitching to close up the casing.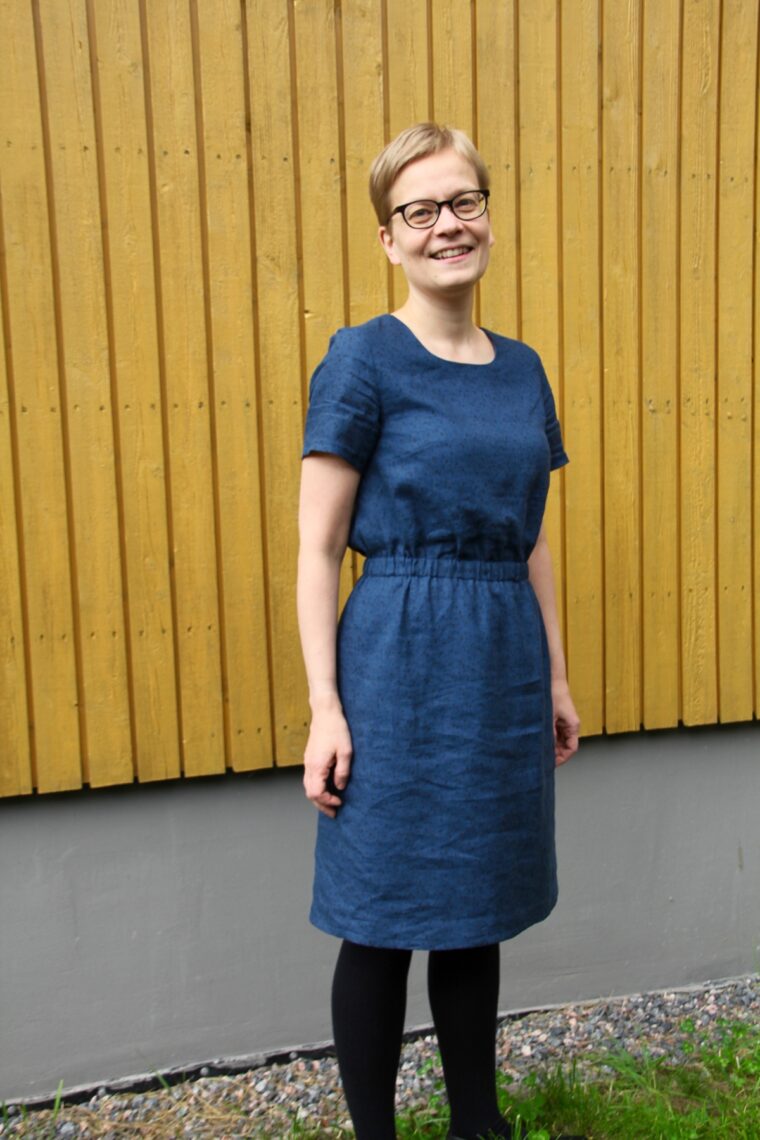 This is a very useful tutorial that you could also use this tutorial to line a number of our other garment patterns, including blouses.