Do you find that the shoulders on your makes are a little too wide? A garment that is too wide in the shoulders can look sloppy, but a narrow shoulder adjustment is an easy fix that goes a long way in customizing a pattern to your shape.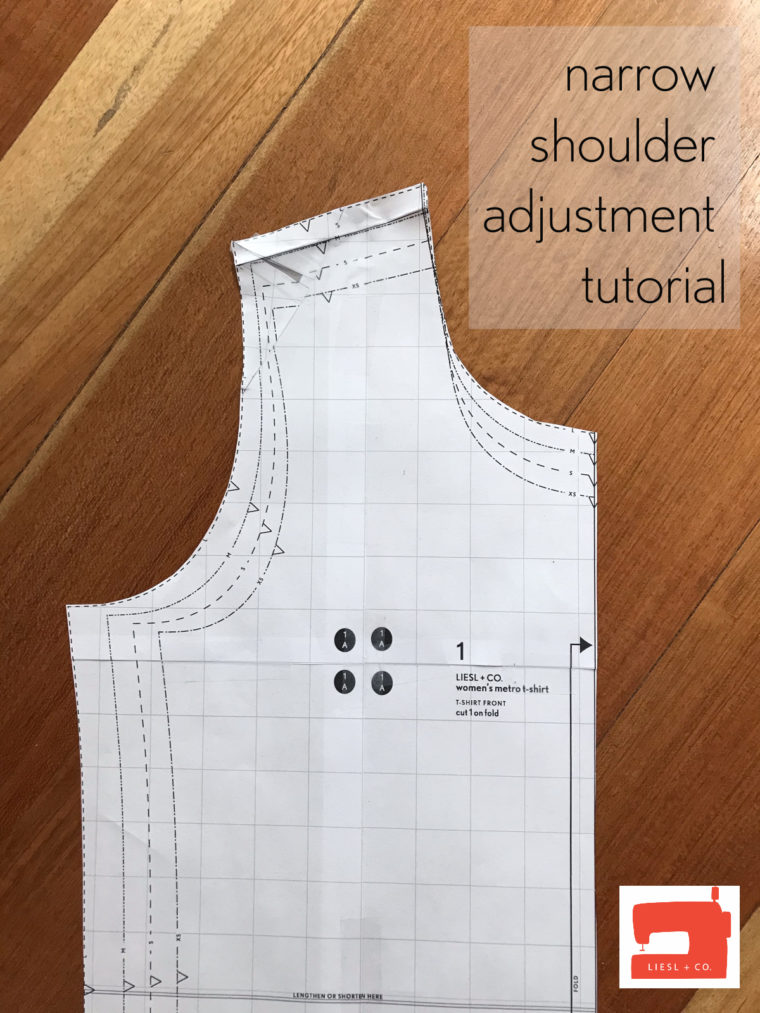 Step 1: Prepare your front bodice piece for cutting. To do this, mark the center point of the shoulder seam with a dot on the seam line. (On this pattern, my seam allowance is 1/4″, so I marked the center point 1/4″ from the edge as indicated by the upper black dot below.) Make another dot on the seam line about 1/3 of the way down the armscye. Draw a line along the dots from one edge to the other (indicated by the red line below). Draw another line from the corner to the line you just drew (indicated by the blue line below).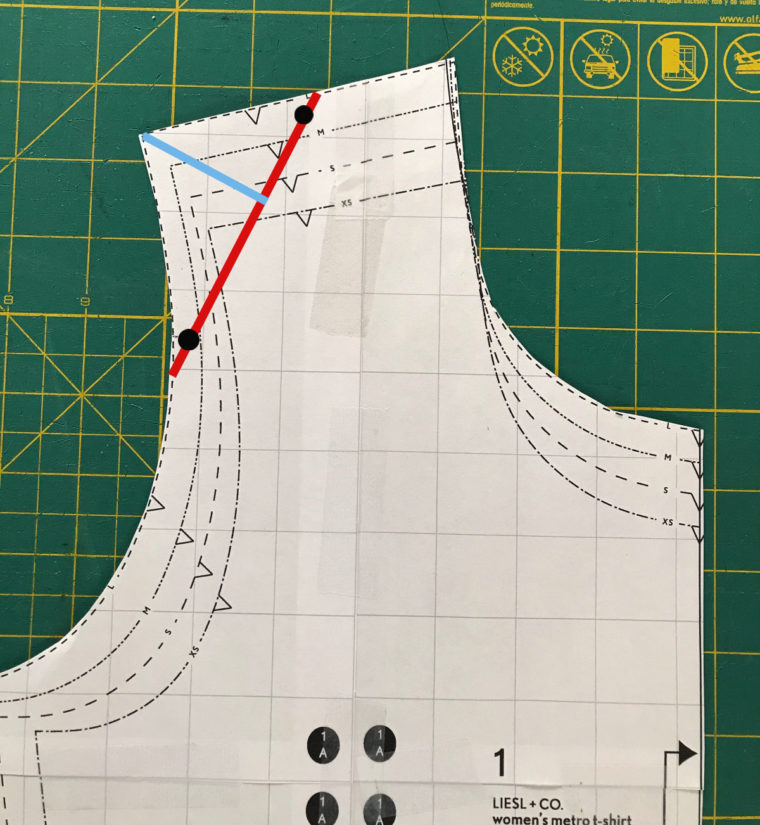 Step 2: Next, cut along the red line, starting from the shoulder seam and cutting to, but not through, the armscye. Leave a small paper "hinge" so that you can pivot the pattern in the next step.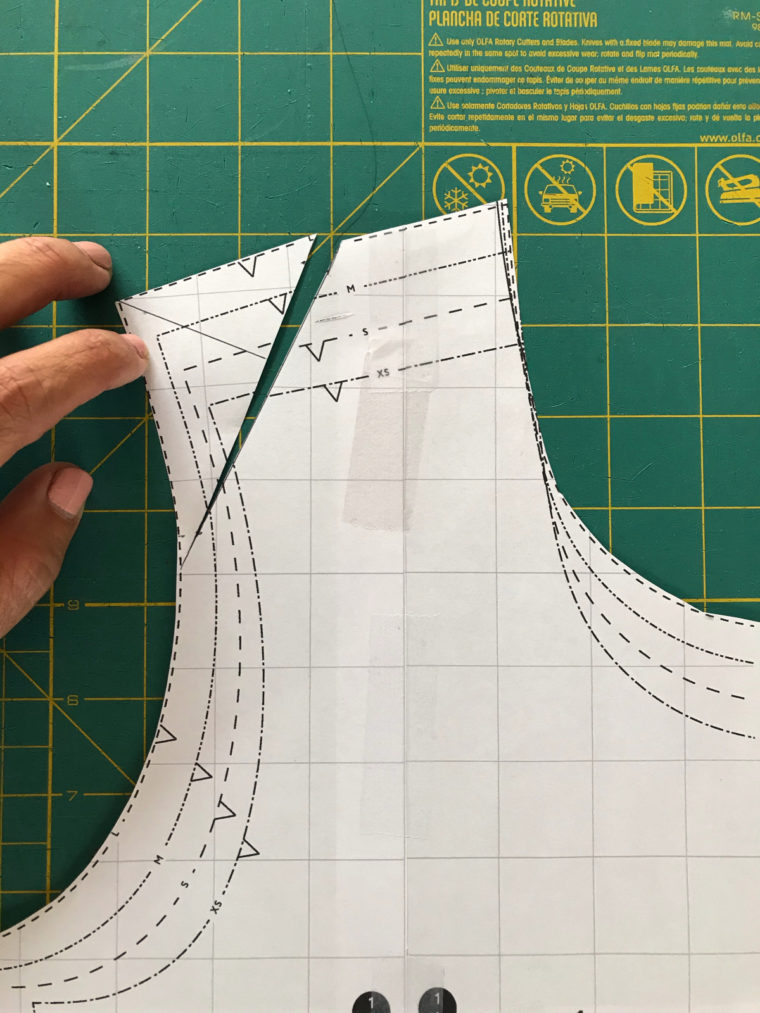 Step 3: Next, cut along the blue line, starting from the cut you just made and ending at the outer corner of the shoulder seam. Cut to, but not through, the outer corner, again leaving a paper hinge.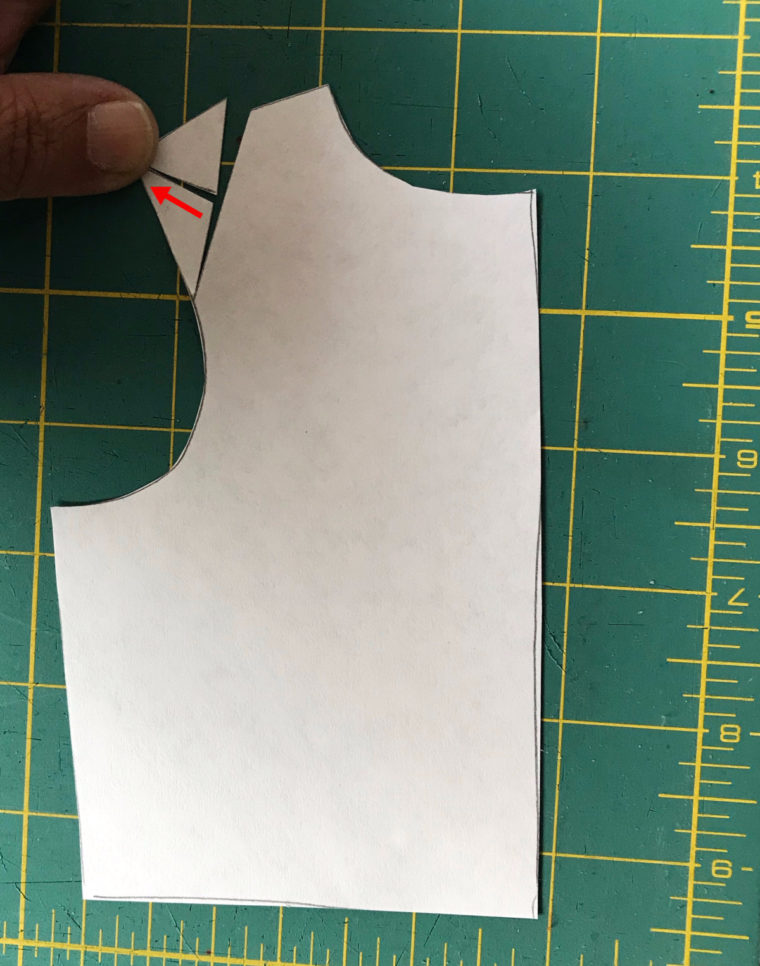 Step 4: Take the amount you want to narrow the shoulder (in my case, 1/4″) and draw another dot on the shoulder seam line that distance from your center point. I drew my dot on the seam line, 1/4″ away from my first dot, shifted over toward the neckline of the top.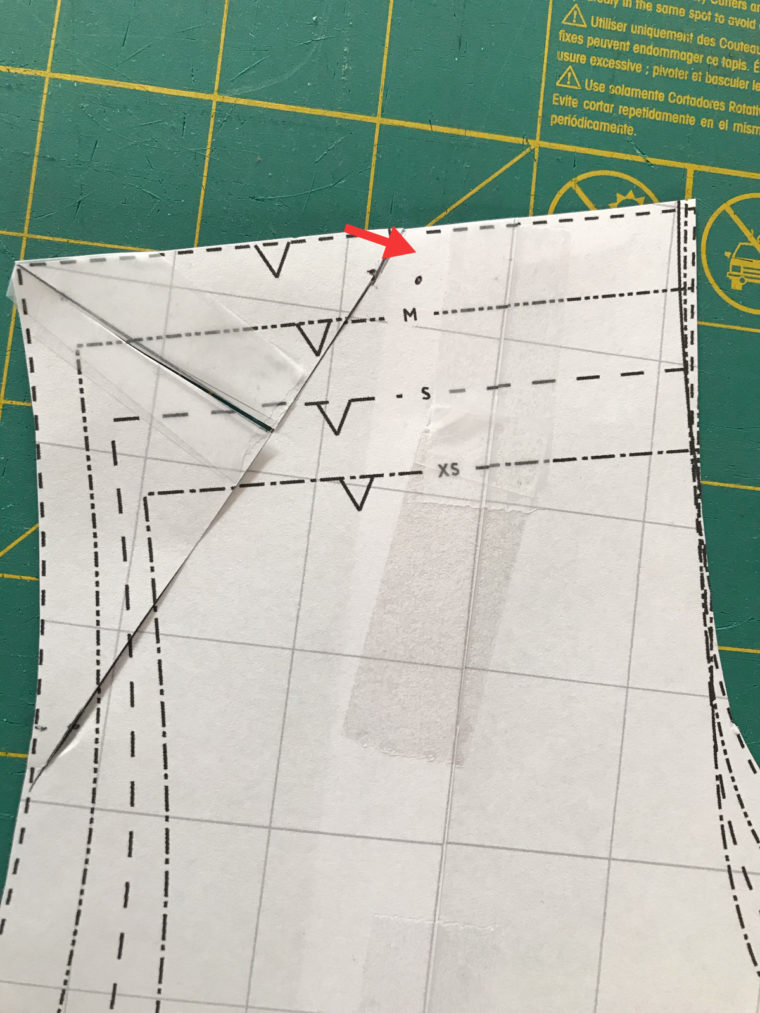 Step 5: Connect the dots. Move the slashed pieces towards the neckline, narrowing the shoulder, until your original center dot meets your new dot and the shoulder edge makes a straight line. The slash in the corner of the shoulder will spread a bit, as the other pieces of paper will overlap. This narrows your shoulder seam while keeping the armscye length intact so you don't have to adjust your sleeve.
Tape the pieces in place. Now repeat this procedure on the back bodice, and you're done!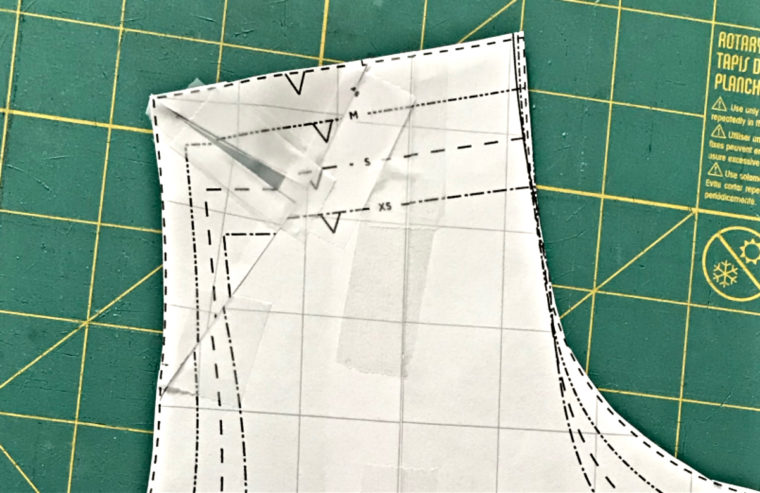 And if you have the opposite fitting issue, you can find our tutorial for a broad shoulder adjustment here.
And that's all there is to it! Do you do shoulder adjustments on your makes? Are there any other pattern adjustment techniques you'd like to learn? Leave a comment and let us know!