Our hashtags have been filled with coats and pretty dresses lately, as well as other beautiful, bespoke garments made by you! Here's a round-up of a few of them.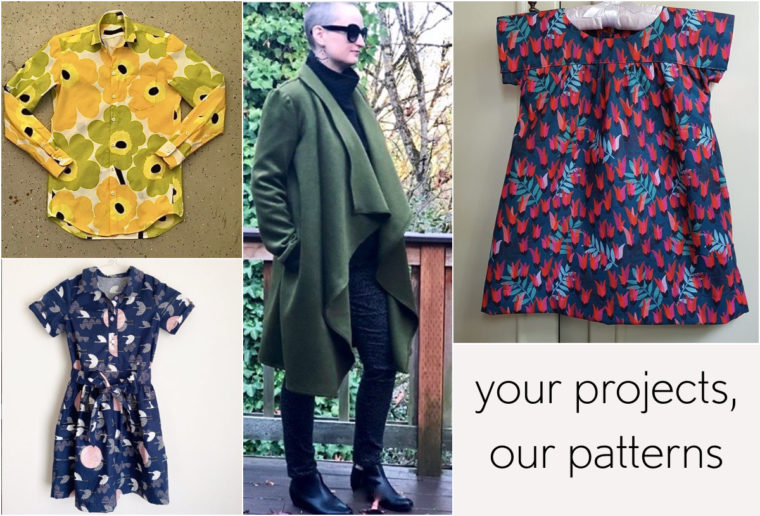 First up, we have projects sewn using the Liesl + Co. and Lisette pattern lines. Whether your style veers more towards classic or edgy, these makes prove that the new Liesl + Co. Chaval Coat and the Lisette B6244 coat have you covered.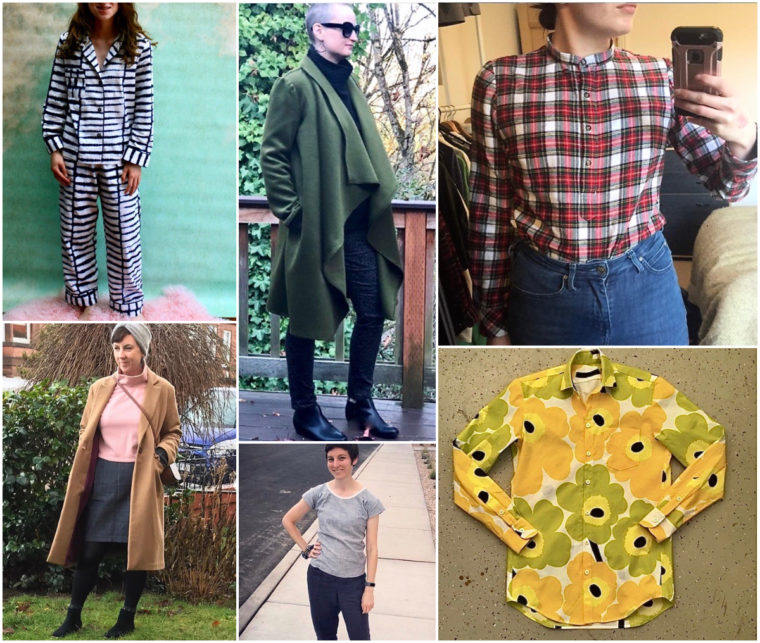 Clockwise from top left:
There were more great garments than I could fit in one photo collage, so here is another!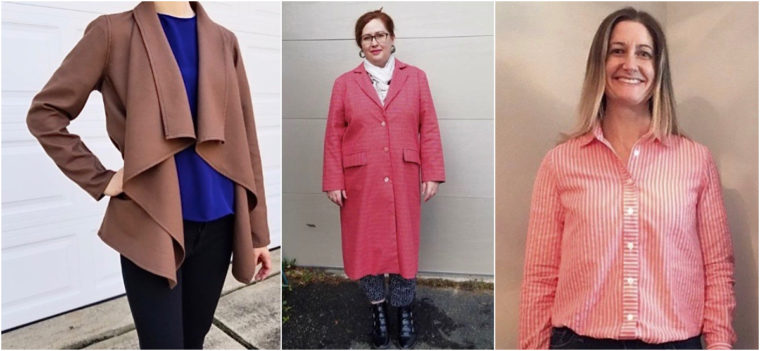 From left to right:
We have another great-looking Lisette B6244 coat from

@article_expert

@belle_citadel chose a stand-out pink fabric for her Chaval Coat.
This striped Classic Shirt by

@beckssews

 reminds me of orange sherbet.
And that's just the adult patterns. You guys have been busy sewing up Oliver + S patterns too!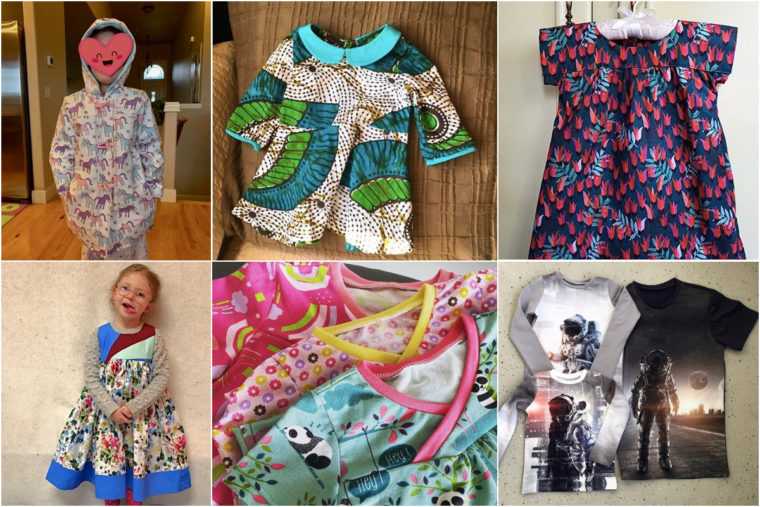 Clockwise from top left: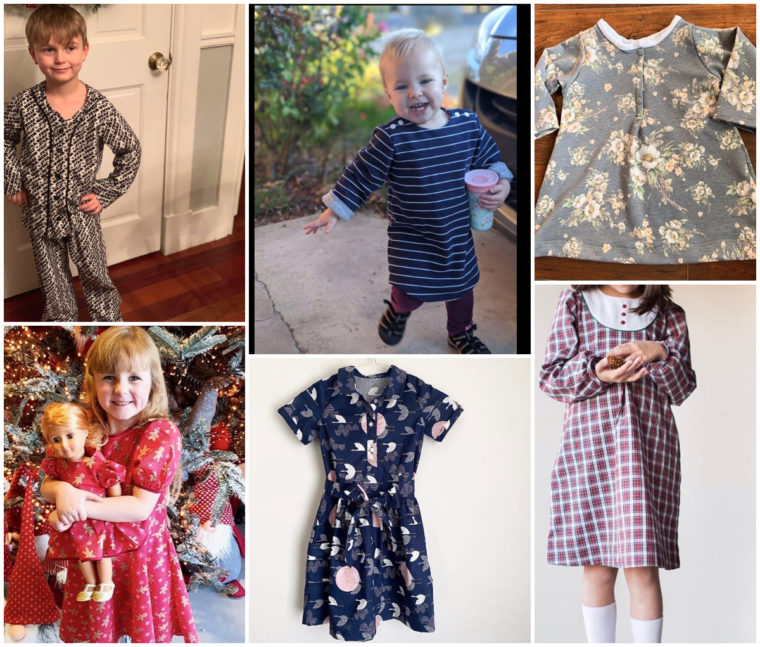 From left to right and top to bottom: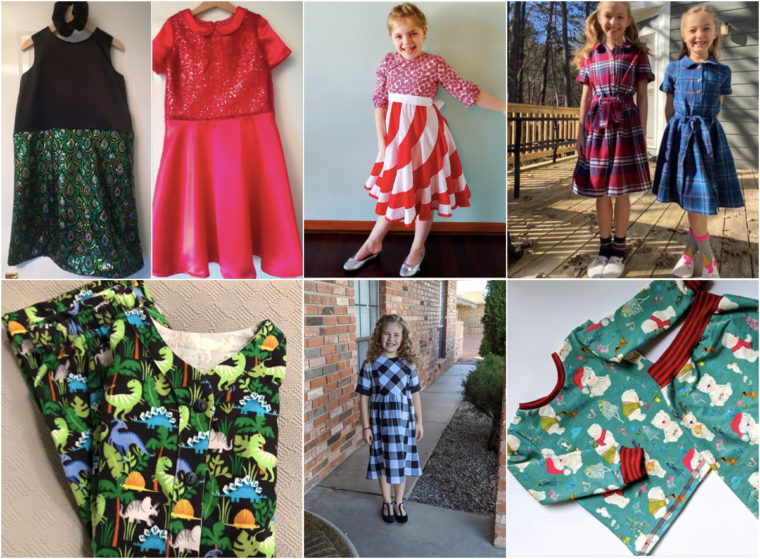 Clockwise from top left:
Two festive Building Block Dresses by Sarah Elkins on Facebook.
@lucyjulsto used the Building Block Dress Book to draft a bodice for this sweet peppermint dress.
Plaid Jump Rope Dresses are perfect for Christmas. By Elizabeth Vancura via FB.
The top for these adorable baby PJs by @studiopolkapinka is none other than our own School Bus T-Shirt.
We love this bold buffalo check Hide-and-Seek Dress by Shirine Rowley on Facebook.
These dinosaur Sleepover PJs by @laurelmals were surely a hit.
I hope you've enjoyed this round-up, and maybe even come away with some inspiration. What will you be sewing in the new year?