I recently saw these cute shorts on Instagram and was so impressed to learn that they had been sewn by a child. We have a number of easy-to-sew patterns in our one-scissor pattern section and on our free pattern page that are perfect for beginners, including children. Here's Ann from Australia to talk about her daughter's sewing project.
Name: Ann
Where can we find you on the Internet? Instagram
Project details
Link: Instagram
Pattern used: Sunny Day Shorts
Fabric used: Prima Homespun Cotton in tan.
As a mum of nine, currently homeschooling my youngest five kids, I believe it's just as important, if not more, to teach them homemaking skills as well as academics. When it comes to sewing lessons though, I find it hard to give up my precious time on the sewing machine. This changed recently when we gifted our 8-year-old daughter, Loretta, a little sewing machine for her birthday.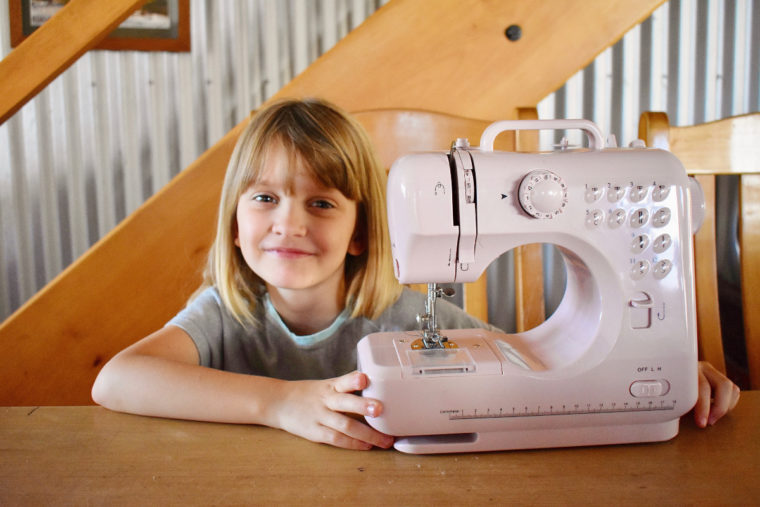 After practicing a few straight seams, she was ready to tackle a bigger project. We chose the tried and true Sunny Day Shorts pattern in size 6-12 months to sew up for her 9-month-old nephew. Loretta was able to pin the fabric together, sew all the straight seams, use the iron, snip the threads, and thread the elastic through. For the slightly trickier, curved, crotch seam, I let her stay seated in front of the machine and press the foot pedal while I stood behind and guided the fabric through. We read through the clear and detailed pattern instructions each step of the way and were finished before we knew it!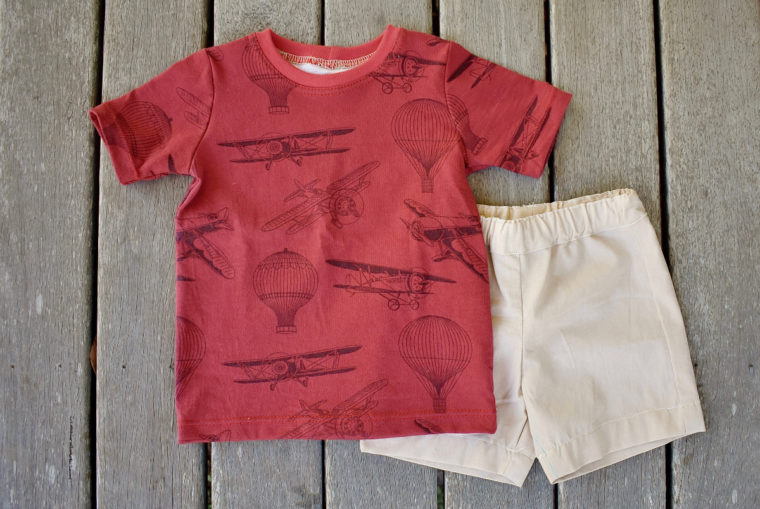 I always feel surprised that the shorts come together so quickly and it was no different this time. All up, it took one afternoon and I was able to cook dinner and help my 12-year-old daughter, who joined in on the lesson, make a pair of shorts at the same time. To complete the outfit I whipped up a cute School Bus T-shirt in the same size, lengthened by an inch to cover his long torso and cute baby belly.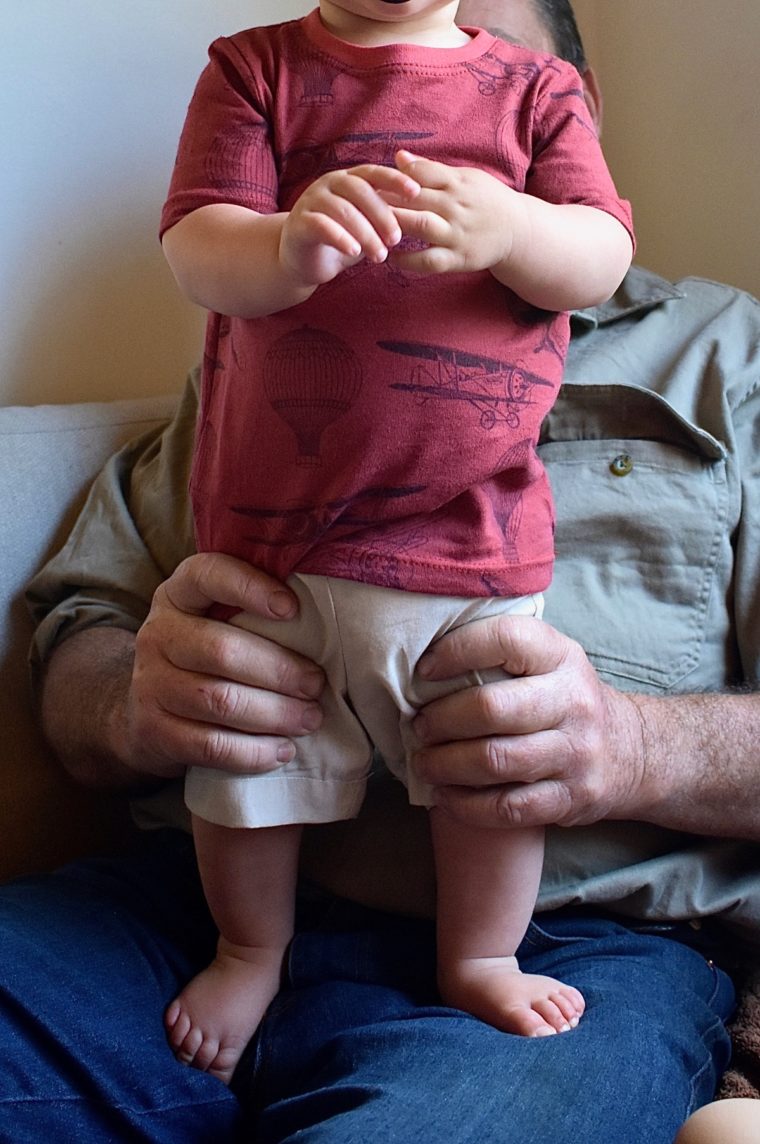 Loretta is quite the tomboy and I was afraid she wouldn't go much on sewing, but she loves using the sewing machine and the iron (power tools!). I think Loretta did an excellent job on her first garment and hope she enjoys seeing the little guy wearing them as much as I do.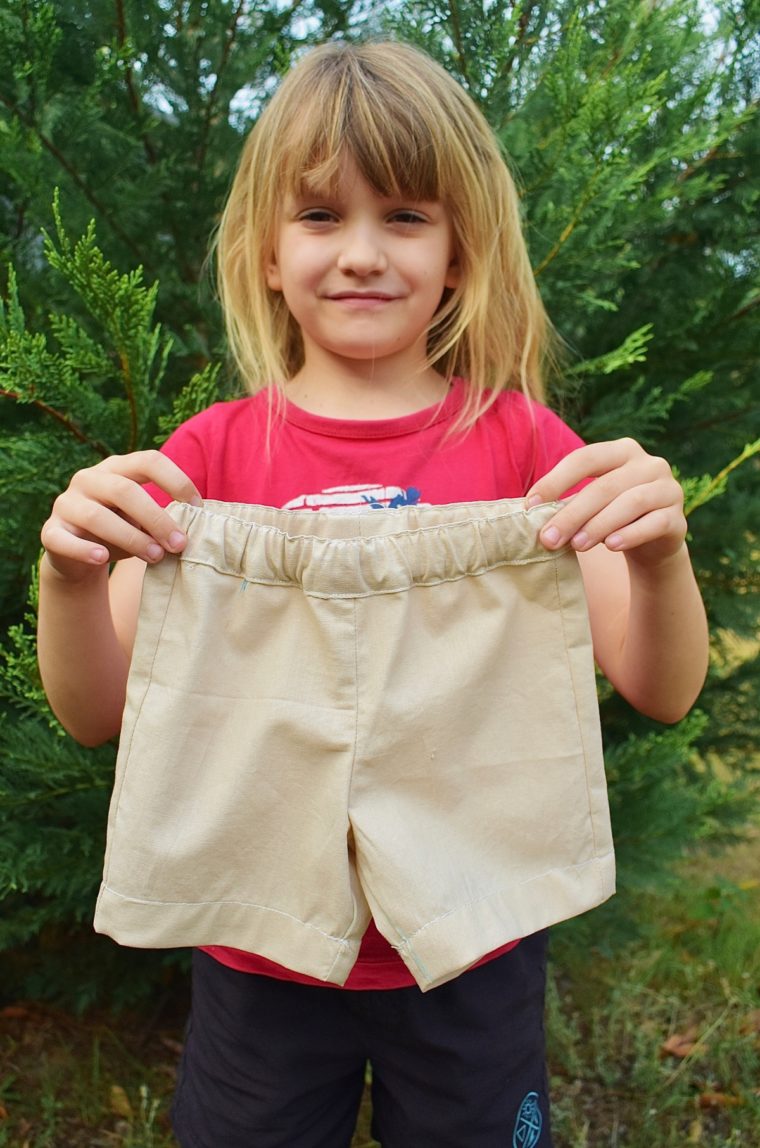 Do you know a child who has sewn one of our patterns, and are you interested in writing about it? Drop us a line at contributors@oliverands.com and let's talk!