Today we're happy to introduce you to our new blog editor, Masha from The Itinerant Seamstress. You might remember Masha from some of her previous contributions here. Just last week we featured her tear-jerking sewn story about the friendship she developed with a generous stranger who sewed for her family during a time of crisis. She has also shared her favorite Oliver+S pattern with us and showed us how she refashioned flower girl dresses made from the Fairy Tale Dress pattern.  Masha has been using our patterns for a number of years; her first blog contribution was this post on adding a Peter Pan collar to the Family Reunion Dress. Here's Masha to introduce herself.
Hi, I'm Masha. I'm the new Oliver+S blog editor. Like many of you, I learned to sew with Liesl's patterns, and I'm thrilled to be helping out around here now.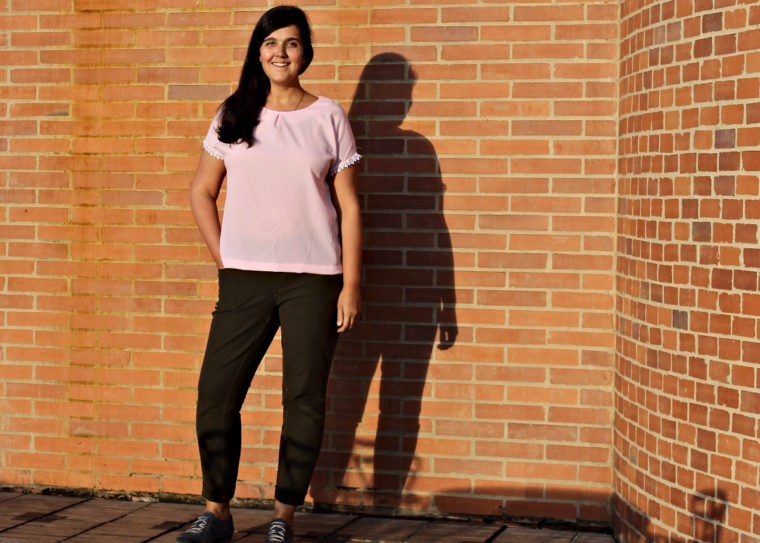 I've been sewing for about 10 years now. I started out making things for my kids (I have four of them), and several years later began sewing for myself. For the last several years, I have been working on creating a functional, cohesive handmade wardrobe. I have a particular interest in fitting techniques to help customize a garment for my shape, and I'm excited to bring that interest to the blog.
I'm also interested in hearing from you! Is there anything you would like to see more of on the blog? If you've got ideas, please share your thoughts in the comment section. I look forward to hearing from you!