Remember how, when I first introduce you to the Liesl + Co. Breezy Blouse pattern, I told you it's great for fabric remnants? I have so many of remnants around that I sewed up several versions of this pattern as I was developing it just to see how it would wear with different fabric types. That way I would know what to recommend to you, and you can see how each fabric drapes and how it changes the shape and wear of the blouse.
Version 1: This first one is not from remnants. I envisioned this pattern with matka silk from the very start and went shopping in New York two summers ago specifically for this style: matka silk for the front and back and matching washed silk for the side panels. I thought they would be perfect for this style and they are! I wore this top more than anything else in my suitcase last summer when we were back in the States, on the hottest days in New York with a linen Everyday Skirt and to church with an Extra-Sharp Pencil Skirt. With jeans, under blazers, with a scarf. Everywhere. I like the unrefined appearance of the hand-woven fabric and the uneven coloring, which only gets better with wear and washing.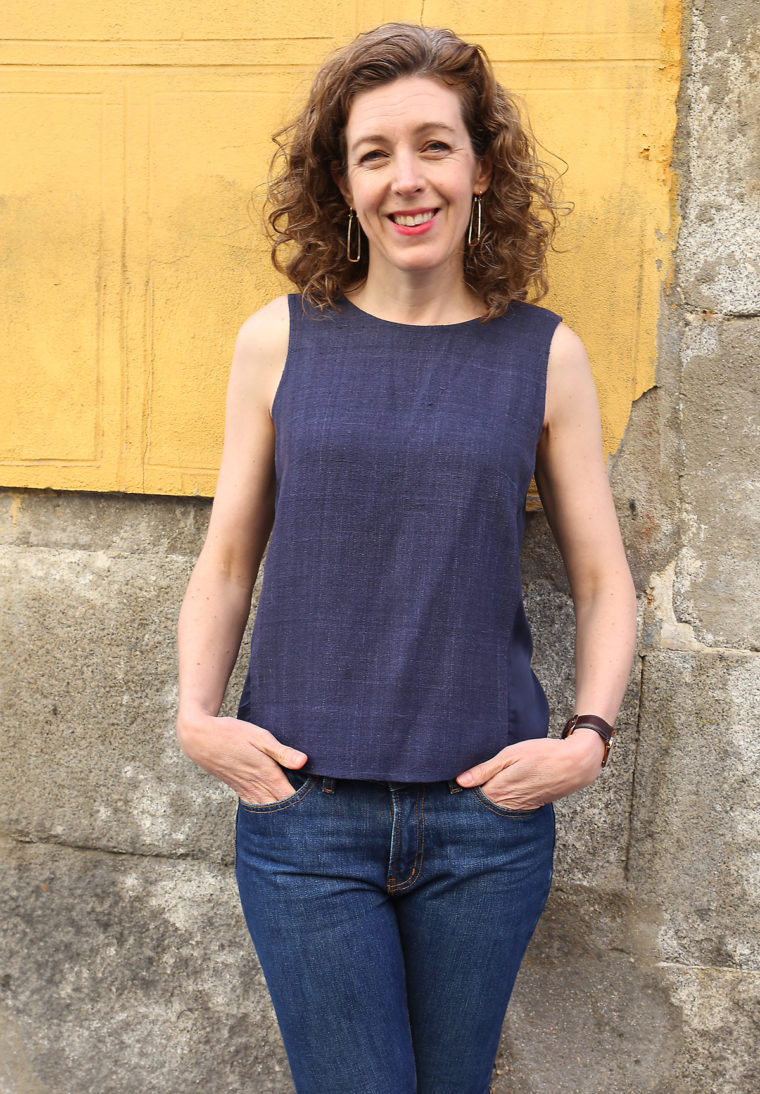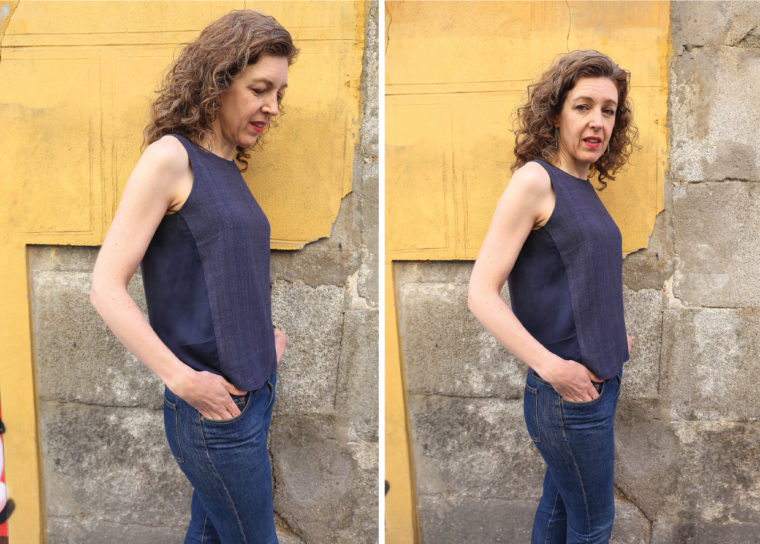 Button on the inside of this one, like I mentioned when I introduced the pattern. I've seen this a lot in ready-to-wear lately and I like it. It also keeps your hair from catching on the button, if you've ever experienced that.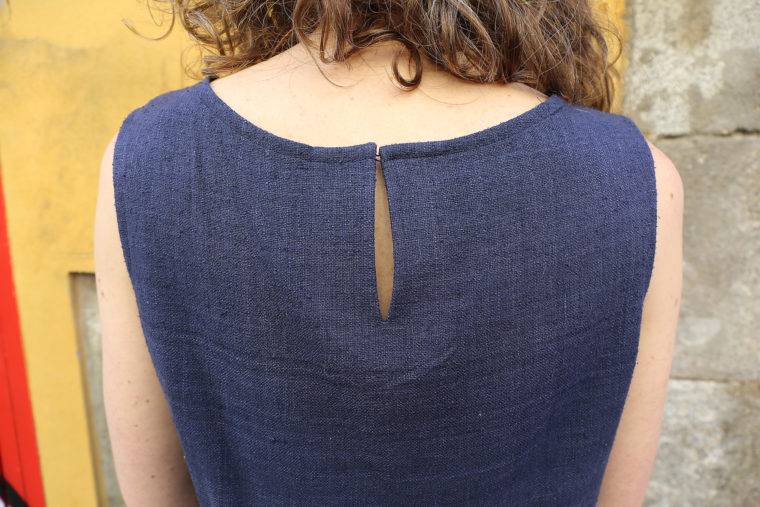 Version 2: This fabric is from one of the Extra-Sharp Pencil Skirts I sewed for our model when we released the pattern. She loved it, and I had enough fabric left over to use the wrong side of it for the side panels. The fabric is from the Japanese Sevenberry Nara Homespun line distributed by Kaufman, and it's a loosely-woven cotton that worked beautifully for this pattern. I'll wear this a lot, I'm certain.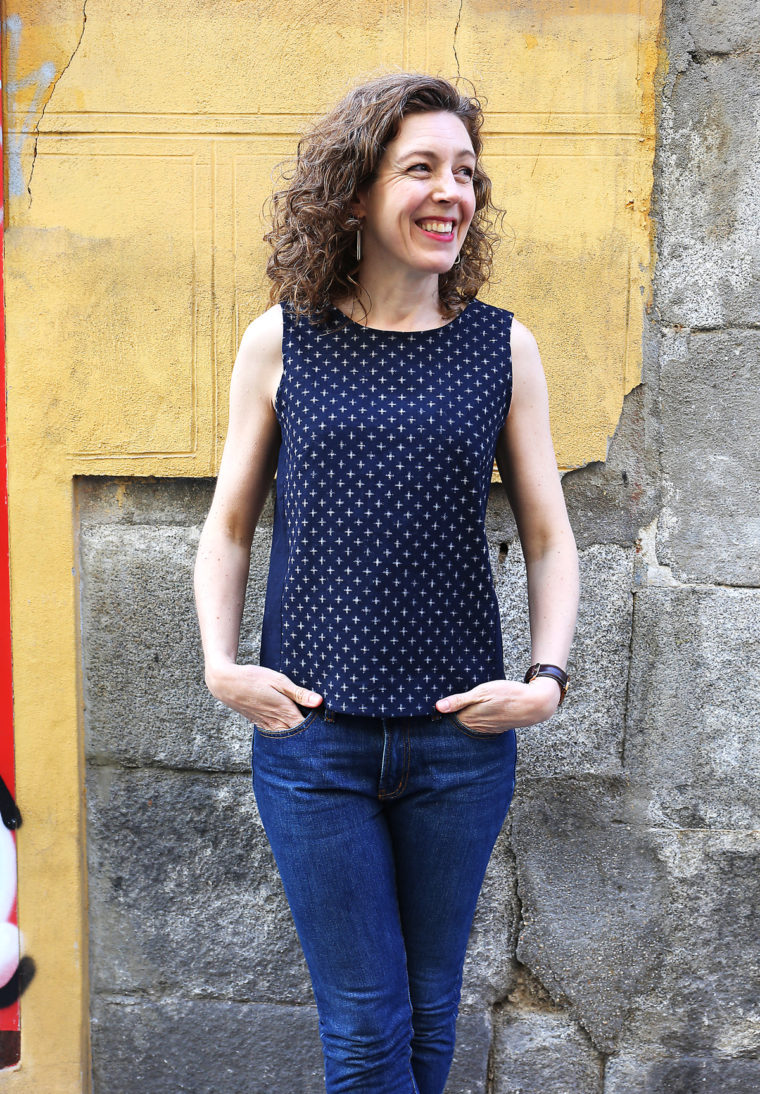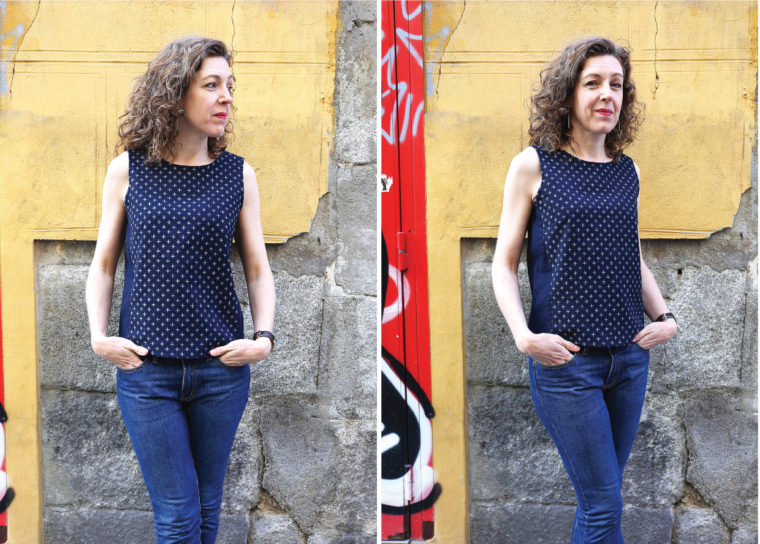 Version 3: This one I made with just small scraps of double gauze left from my woven Chai Tee. I used leftover bias-cut chambray from Kaufman for the side panels. I had to cut the double gauze on the flat fabric, not the fold, because there was barely enough and I had to engineer it a bit.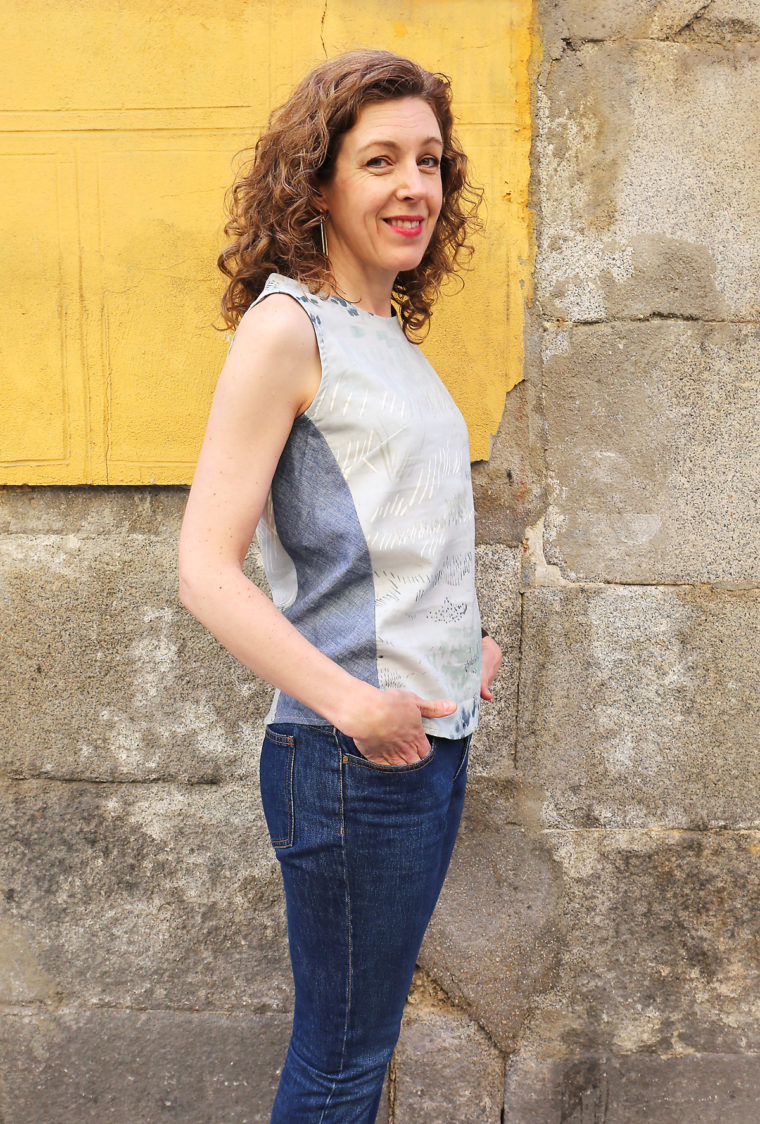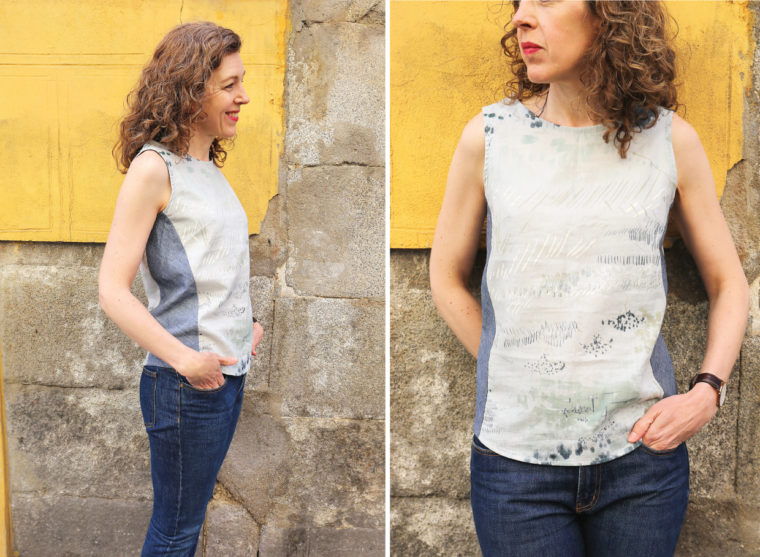 All of these fabrics worked well. The silk was the drapiest, followed by the double gauze. The cotton is drapey enough and will loosen up and relax with wear, but I like it even now when it's still in its new stage. This summer I'm hoping to find some more interesting handwoven silk from India to make more of these, but I'll also continue to use my fabric scraps.
You can pick up a copy of the Breezy Blouse pattern now in either paper or digital format. What fabric will you use for yours?