Back when I first started developing our Liesl + Co. Chai Tee pattern, I tested it in a woven fabric to see what would happen. But you know how muslins (or toiles) are. They're usually not very pretty, and I didn't even bother to finish mine once I had the information I needed. (That's the beauty of a muslin, really.) At the time I made a size small, which is what I usually wear in a knit, because I wanted to see how a woven would fit compared to a knit.
That test version wasn't really something to show off (too small, not a surprise), so I've finally finished a proper Chai Tee to show you what it looks like in a woven fabric. In fact, I made two!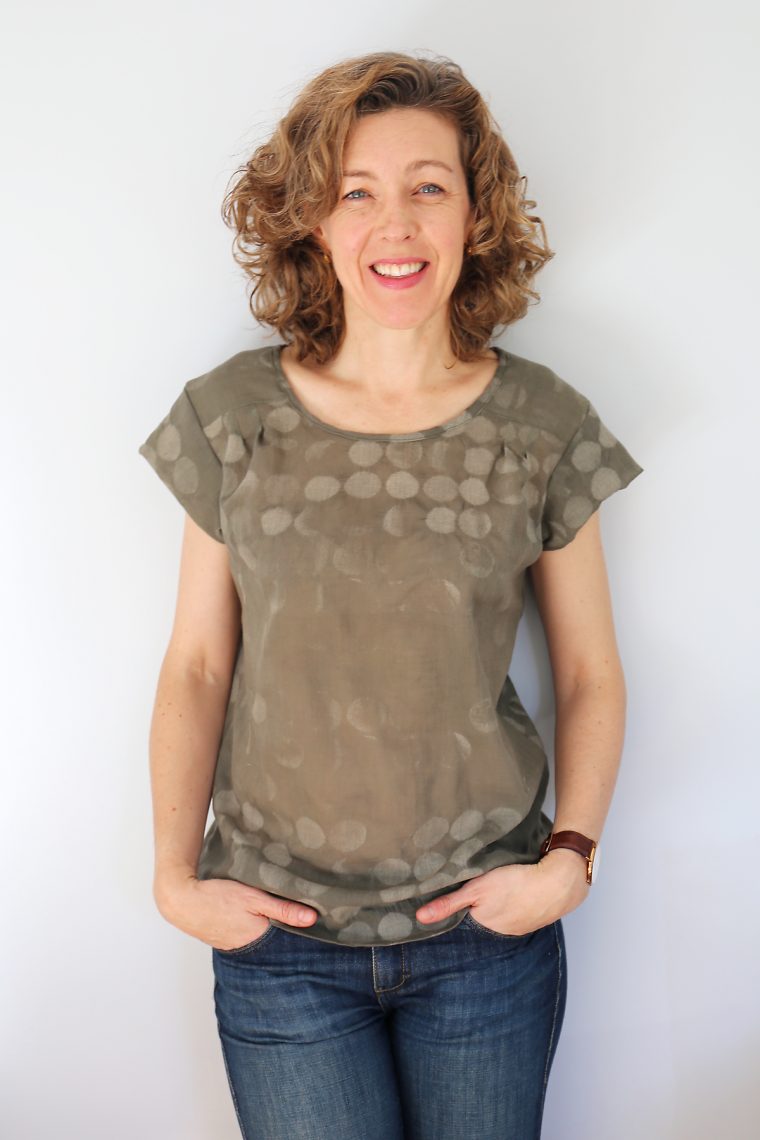 This first one I made in a size medium, just to see if there was anything I wanted to adjust before cutting into my good fabric. This is a wool challis I had left over from this Creativebug class. It has a really interesting seersucker effect due to the little moon-like circles in the weave, but it also had some moth holes and I knew I wouldn't use it for anything else. I picked it because it had the right drape to help me envision how my double gauze would look. I didn't make any adjustments to the pattern except to add 1″ to the length, the way I usually do for my long torso.
My mom started sewing this for me when she was visiting last month, and she sewed the pleats closed. I sort of liked the way it looked that way, so I left it and did it the same when I sewed mine in the double gauze I had chosen.
This double gauze version is my new favorite top! I've been saving this fabric for a special project, and I know that as the fabric softens I'm going to like it more and more.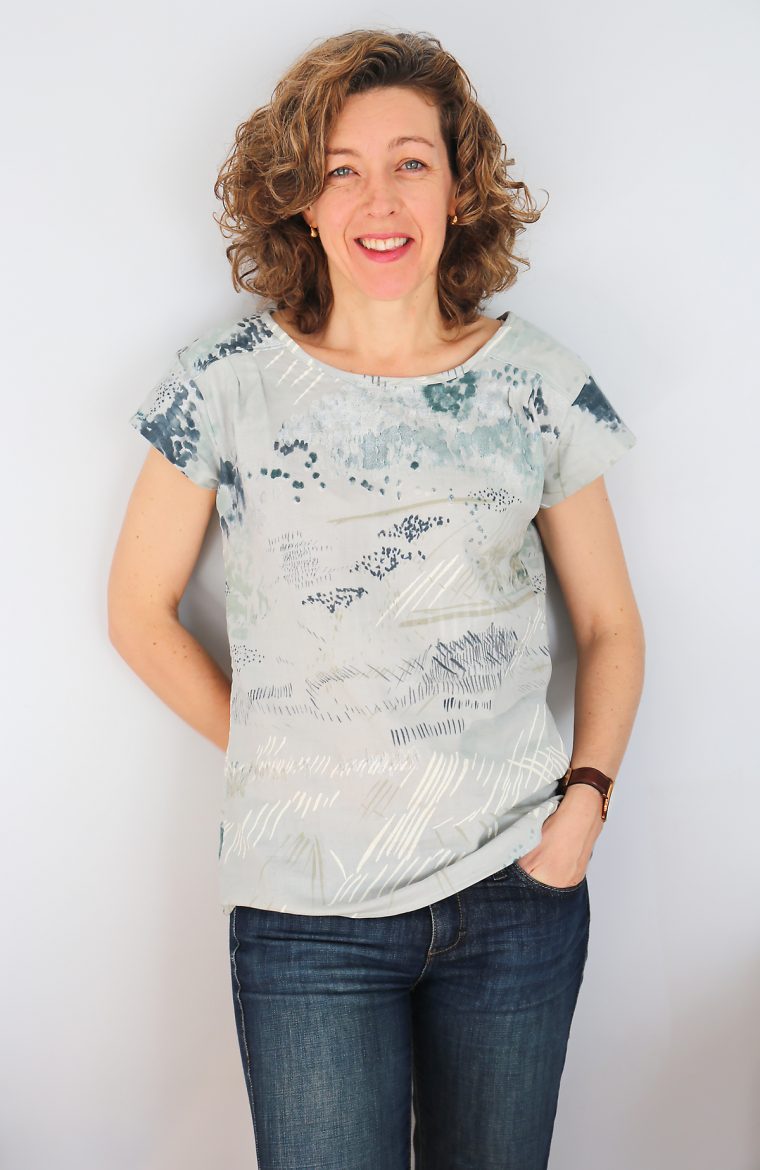 I had an idea as I was finishing this one: if you cut the sleeves on the bias it will be easier to cuff them and they'll have a nice drape. I'm going to do it on future woven Chai Tee tops, for sure.
If you want to sew a woven Chai Tee for yourself, I would suggest looking for drapey woven fabrics like challis or double gauze. Handkerchief linen would work well, as would rayon. Certain sateens and silks could be really pretty, too.
One more tip for you: If you haven't tried this pattern yet, don't make it too small! It's designed to have some ease, and the pleats look better if it's not too tight as well.
You can pick up your own copy of the Chai Tee pattern right here. I can't wait to see what you make with it! And don't forget that we have a Chai Tee sew-along to guide you and to give a few extra tips.