Liesl is taking this week off from her usual Friday Weekend Links post. But don't fear. Our Liesl + Co. Advisors Circle member Erica (remember her Neighborhood Sweatshirt and tuxedo stripe Hollywood Trousers?) is here again to fill up your tank with some good reading material for the weekend.
Hello, again, friends of Liesl!
I'm honored to be back for another edition of Friday links.
Liesl has been posting lately about identifying one's clothing style. Ever since I was young, I would love to get lost in thoughts and images about the topic. Lately I've been thinking that there could be a strong a correlation between your personal dress style and your (aspirational) home décor. Are you more urban, rural, or somewhere in-between? Do you sway more towards formal/tailored or casual/ease? Traditional or edgy? Rooted in a set of beliefs or guided by the path of least resistance? Here are a couple examples of style pairs.
Robert Kime terracotta wall library and a pair of linen "Playtime"-esque girls dresses.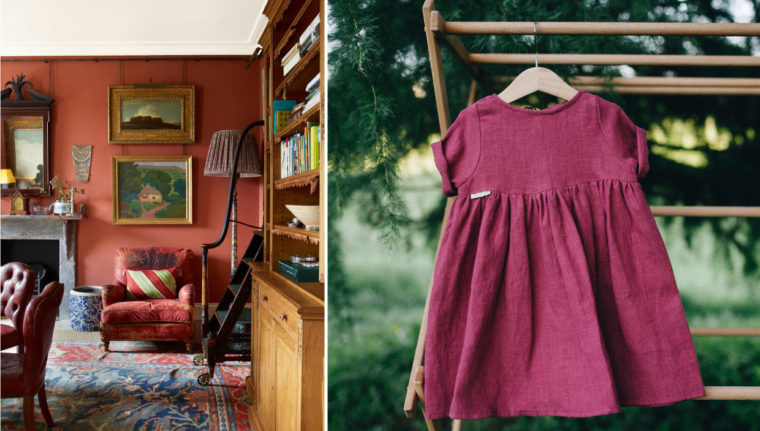 A rectangular version of the Plinto Table by Meridiani and Letitia Wright gown at Oscars.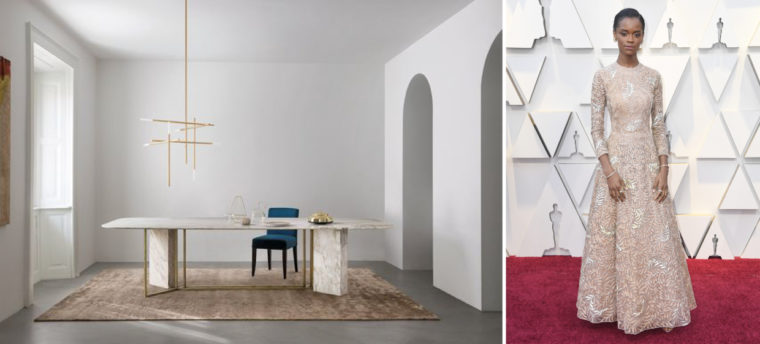 Are you participating in #MendMarch? Here is a little inspiration (you'll find here and here).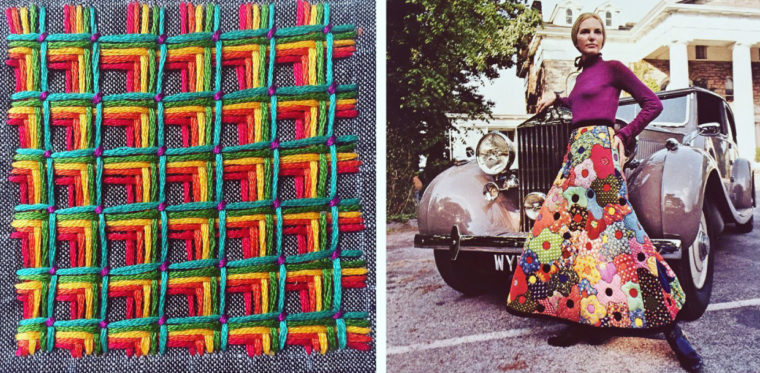 This blouse is in the upcoming spring line of a trendsetter. Maybe she was inspired by Liesl's Afternoon Tea blouse? This tutorial for gathered sleeves can get you one step closer to the look. I wish I thought of this idea earlier. Two of my kids tend to outgrow their pants in length before width, and the simple addition of ribbon makes an extra cuff look like a decorative design choice.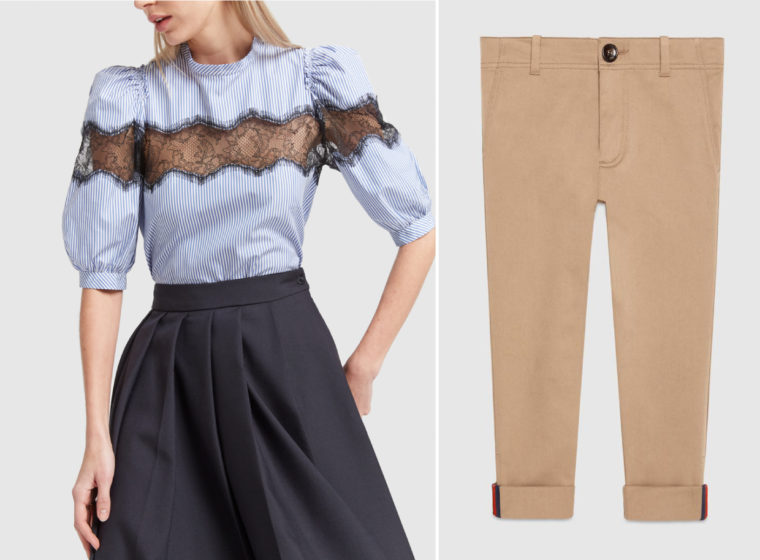 Weekend Links:
Who is looking forward to Liesl's release of new spring patterns? I am!
I wish everyone a happy month of March and lots of plans for spring sewing.