We're hosting an Afternoon Tea Blouse sew-along and hope you will join us. We will be kicking it off on Monday, March 25th, and it will run through the third week of April.
Learn more about this style by visiting Liesl's post introducing the pattern. Need inspiration? Browse our Afternoon Tea Blouse Pinterest Gallery before you start!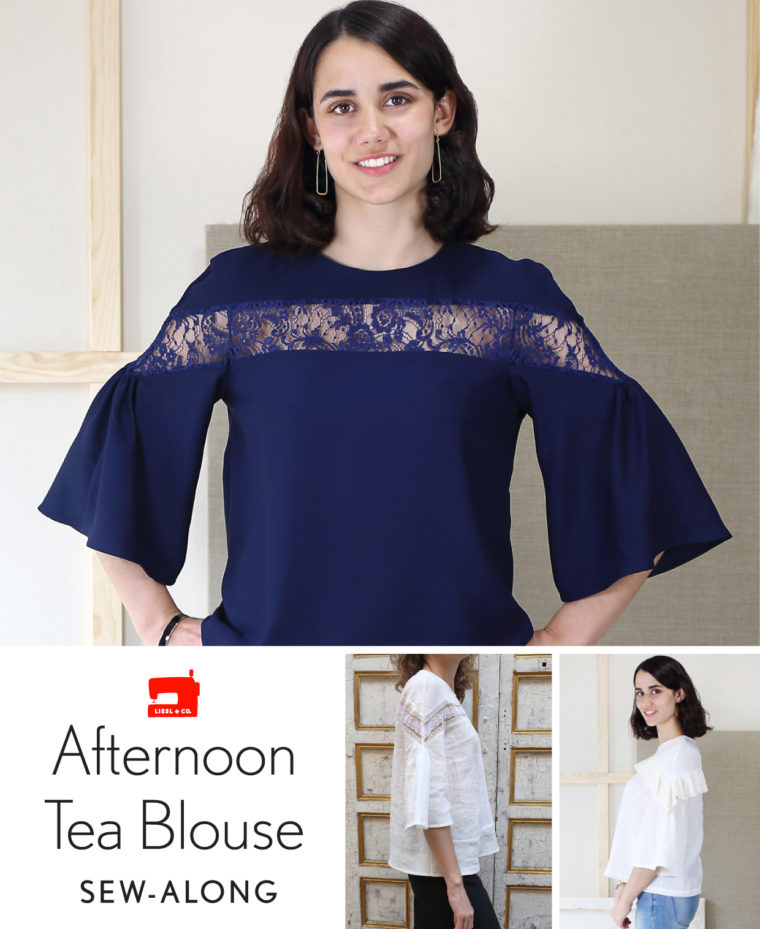 For this sew-along, we're taking it slow. We'll start off with two weeks of preparation where Liesl will provide some additional information about gathering your materials, selecting your size, altering the pattern for your shape, etc. We want to make sure you sew the best blouse, and we'll walk you through the process to ensure that happens!
The actual sewing will begin on Monday, March 25th. So you've got lots of time to purchase your pattern (available in paper or digital format) and fabric before we start.
Here are the details.
Preparation schedule:
Monday March 25th: Gather Materials
Wednesday March 27th: Size Selection
Monday April 1st: Pattern Adjustments
Wednesday April 3rd: Cutting Fabric
Sewing schedule:
Monday April 8th
Prepare the Front and Back Blouse
Wednesday April 10th
Prepare the Front and Back Sleeves
Friday April 12th
Attach the Sleeves
Prepare and Attach the Yokes
Monday April 15th
Assemble the Blouse
Finish the Neckline
Wednesday April 17th
Hem the Blouse and Sleeves
Will you be joining us for the sew-along? Show us your Afternoon Tea Blouse by tagging your Instagram photos with #afternoonteablouse and #lieslandco. We cannot wait to see your blouses!
And be sure to order your pattern now so you're ready to go next week. You can get it in either paper or digital format.