Today I'm introducing the second of our three new patterns for fall, and I'm wondering what you are planning to sew this autumn. How about a really easy, super-fun top with lots of creative options?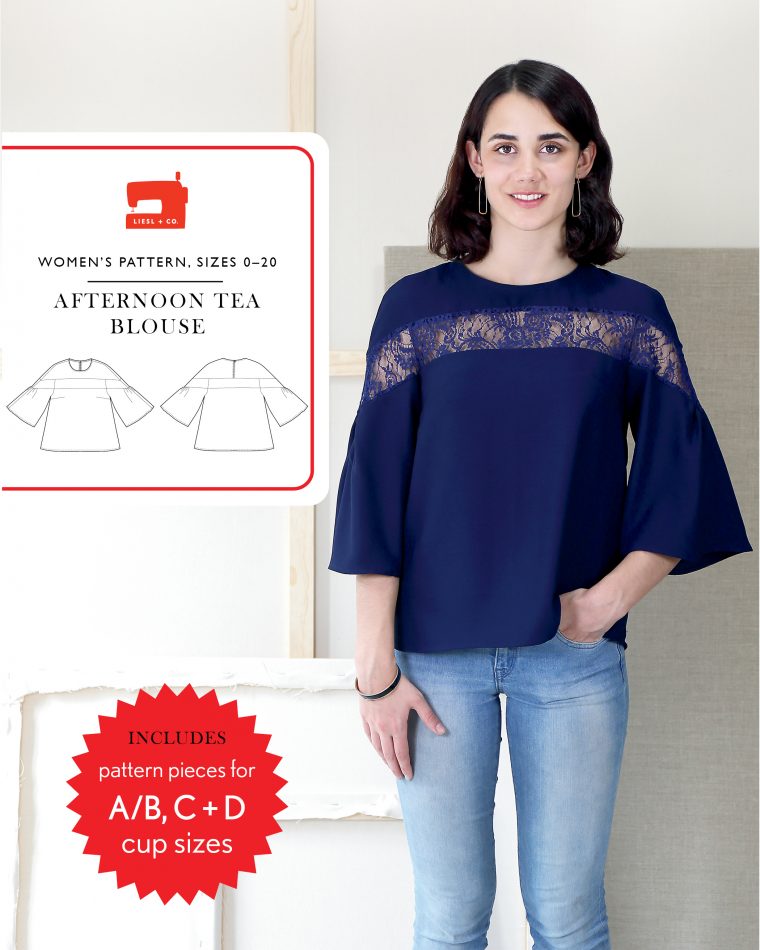 The Afternoon Tea Blouse is a blend of classic and contemporary, and you can push it in either direction depending on your taste and preferences. The stripe that runs across the front and back meets at the sleeve seam in a chevron, which is a really fun detail you can use in lots of ways. And it's really easy to sew, with only a button-and-loop closure for the keyhole opening in the back.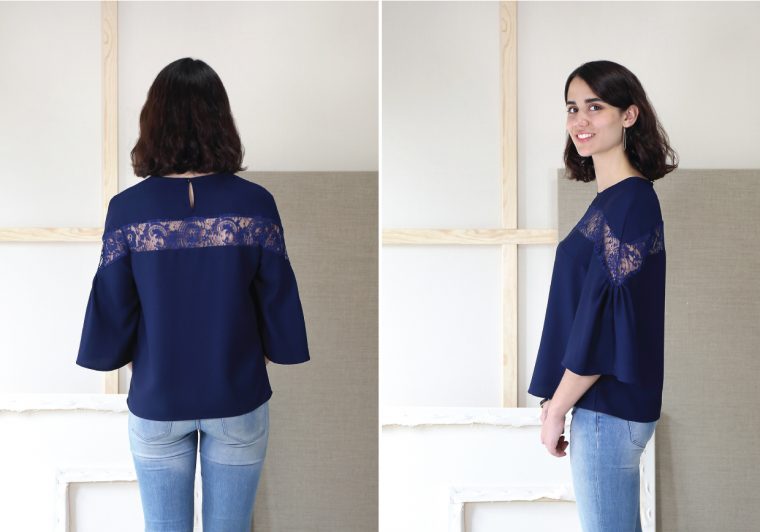 This pattern started with an experiment. I wanted to see if it would be possible to eliminate the set-in sleeve shoulder seam and play with a one-piece front and back yoke instead. By doing this, it would allow a continuous stripe across the front and back. And this makes it really easy to sew the sleeves, too. No easing in the sleeve cap! Plus, it's just fun to have that yoke to play with. There are so many things you can do with it.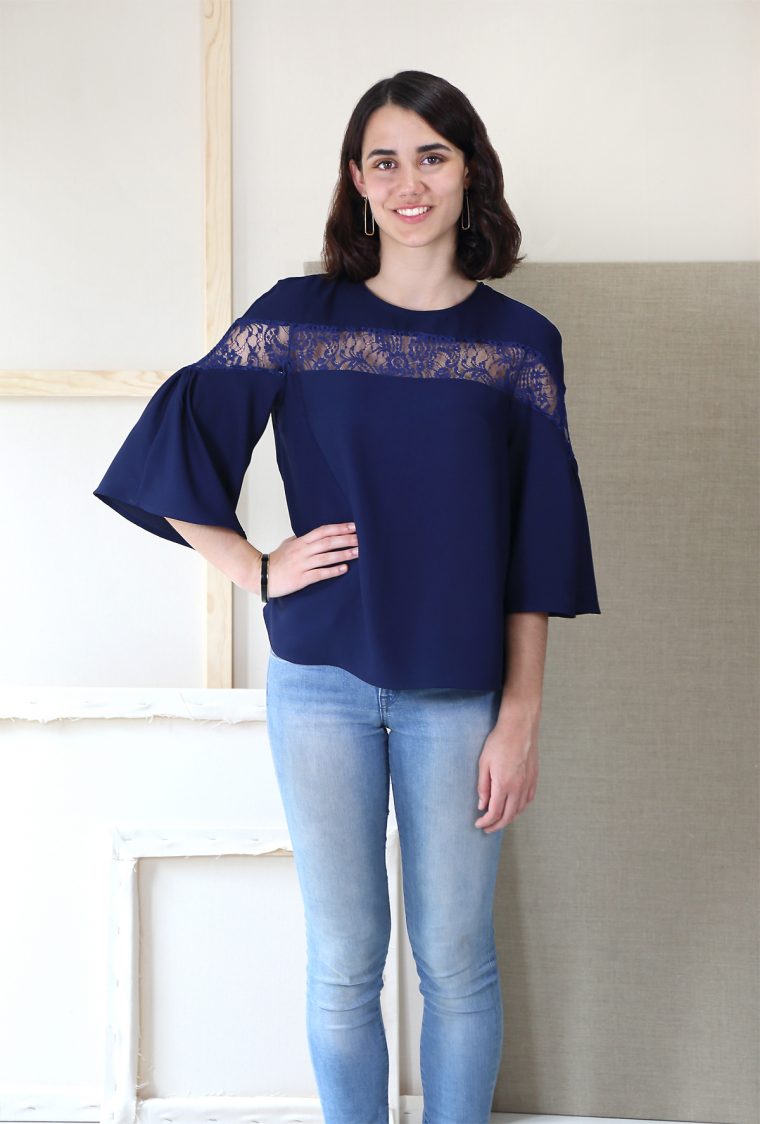 In terms of fabric, this pattern work beautifully with semi-drapey fabrics like linen, rayon, crepe, and with lace, tulle, and organdy as the stripe. But play with it!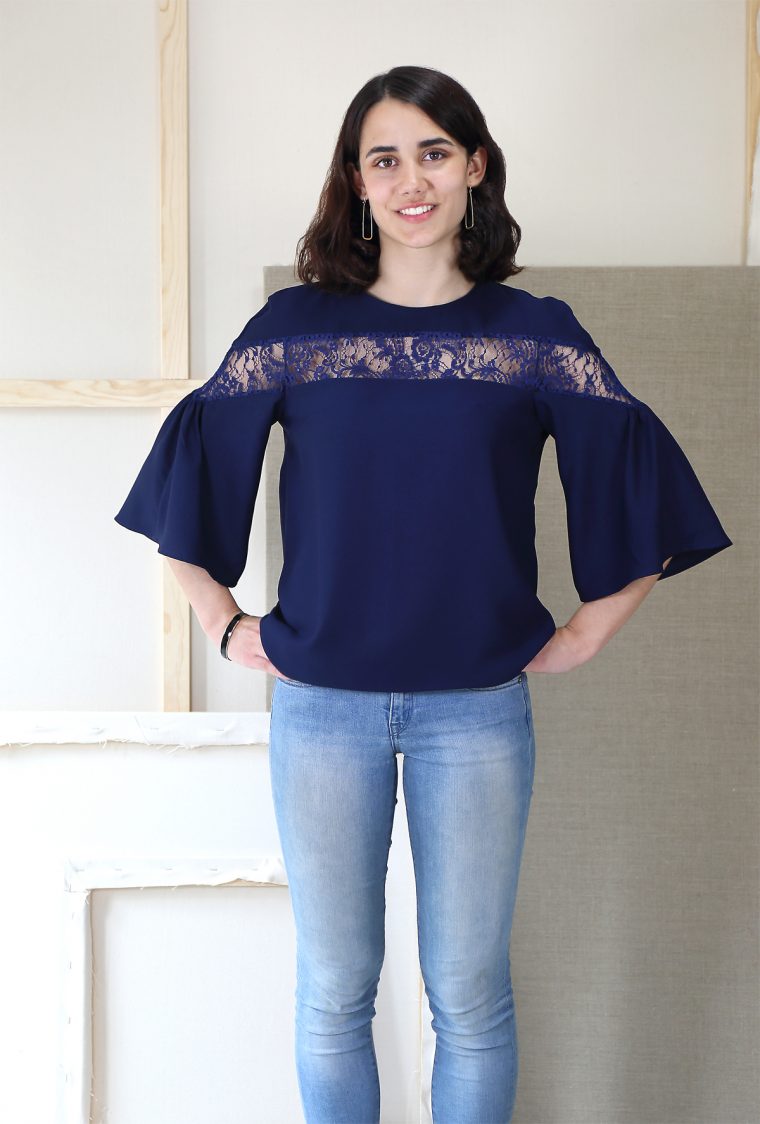 I've had all sorts of fun playing with this pattern, and I think you will too. So many possibilities! I'll show you how to add a ruffle, like this, in a future tutorial. Isn't it cute?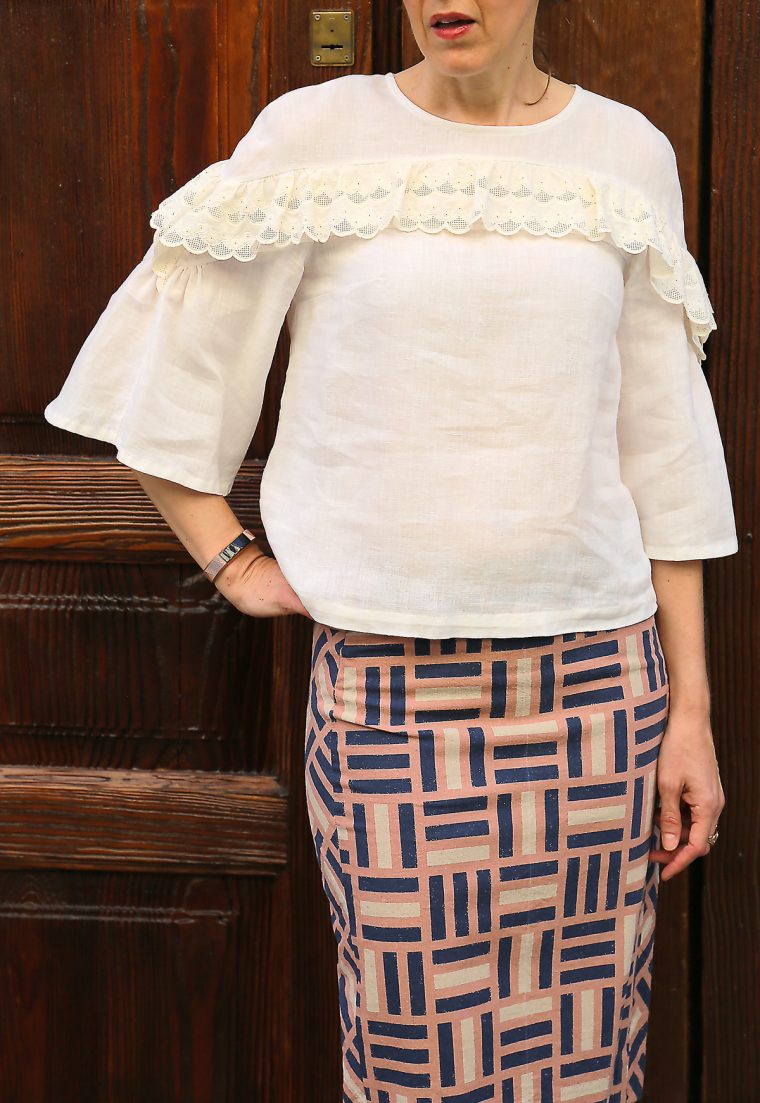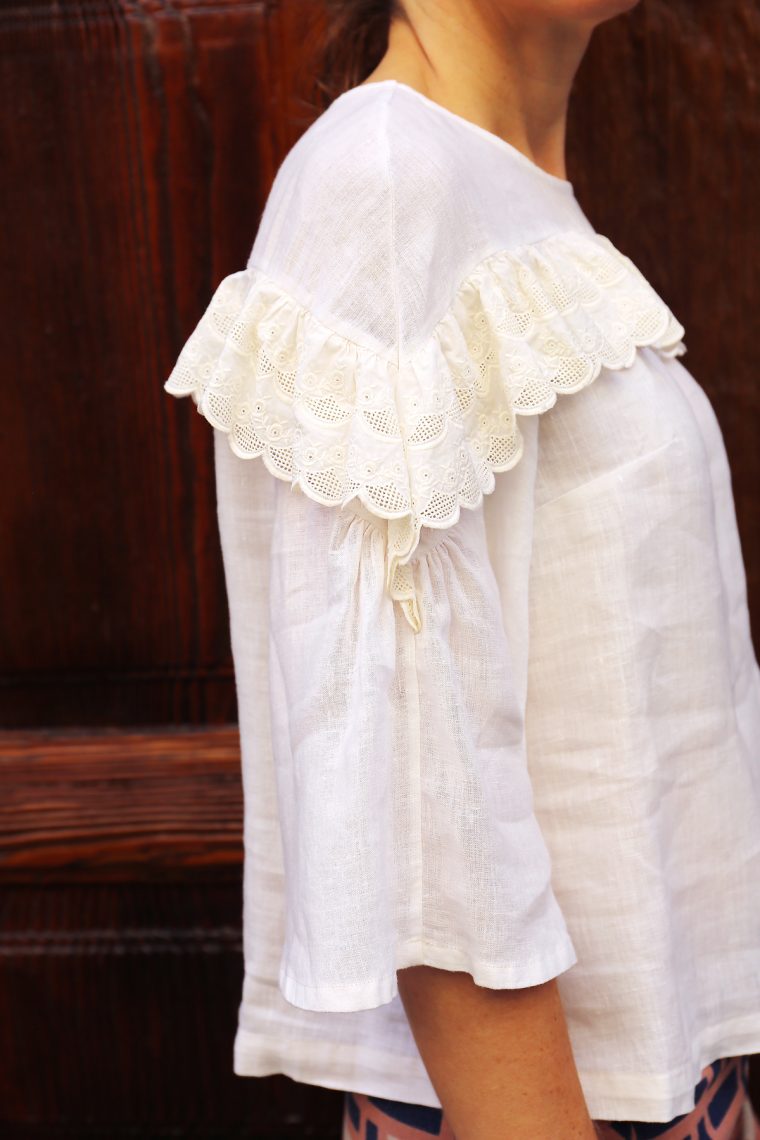 Here are a few additional inspirational ideas to get you thinking. The Advisors Circle girls will have lots more to show you in the days ahead. But think about ways you can combine fabrics for this style: use lace for the stripe or for the yoke, think about sheer and semi-sheer fabrics as well as fabrics with interesting textures like satin and Swiss dot or eyelet.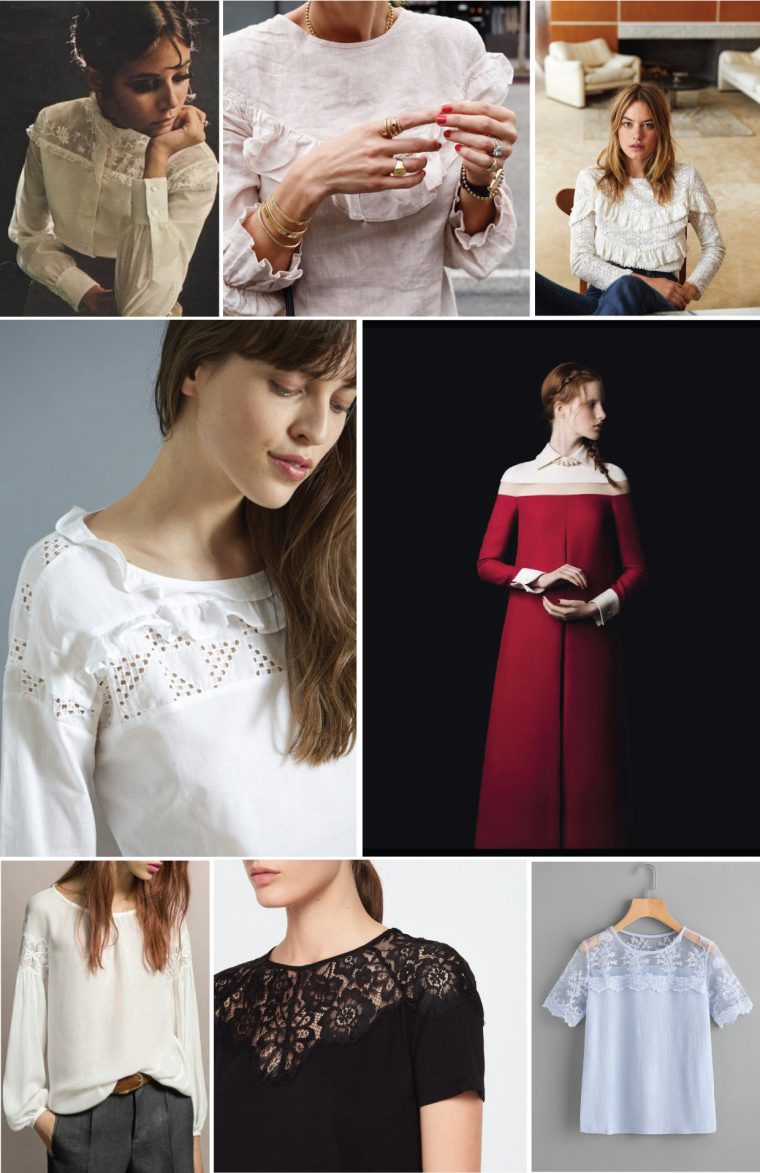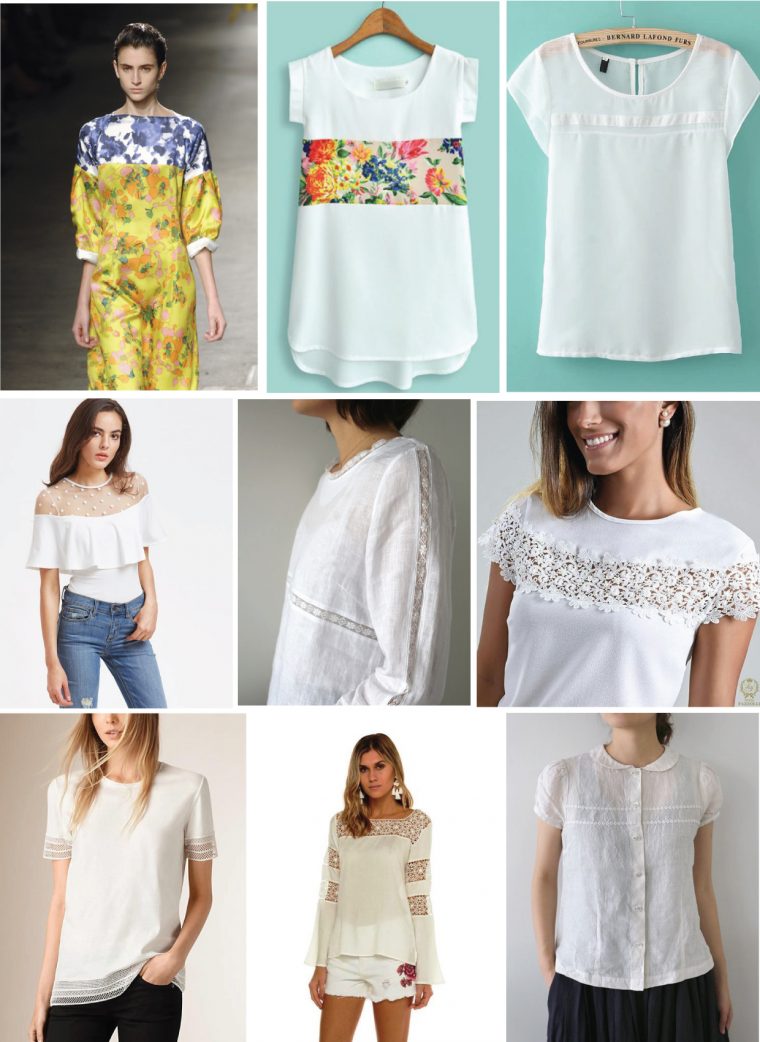 You can find all these photos and lots more in our Liesl + Co. Afternoon Tea Blouse Pinterest board. Stay tuned for more ideas for this pattern from our Advisors Circle members, too!
I hope this pattern will be a wardrobe basic for you! After all, there are so many ways you can sew and wear it, and I'm looking forward to seeing how you make it your own. Please share your makes with our Liesl + Co. Facebook Friends group as well as on social media with the tags #lieslandco and #afternoonteablouse.
The Afternoon Tea Blouse sewing pattern will be available this Wednesday in both paper and digital formats. Visit the appropriate pattern page now and leave your email address to be notified as soon as the patterns become available.