Hello friends!
Happy day-after-Valentine's Day, and happy birthday to my Mom (who I'm pretty sure doesn't read this blog). I celebrated my own (big) birthday earlier this week, and now I get to claim membership in the ultra-exclusive Old People Club, lucky me!
Meanwhile, last week was so busy I completely forgot to post our usual weekend links so here they are, a week late. I'm in the middle of sewing samples for our spring patterns, doing fittings, and taking photos for the accompanying sew-alongs. It's not easy when you've got two cats "helping" you, let me tell you! It feels a lot like the zoo-keeper in this video. You get one cat out of the way, smooth the wrinkles and arrange the photo, and suddenly the other cat is in your photo frame….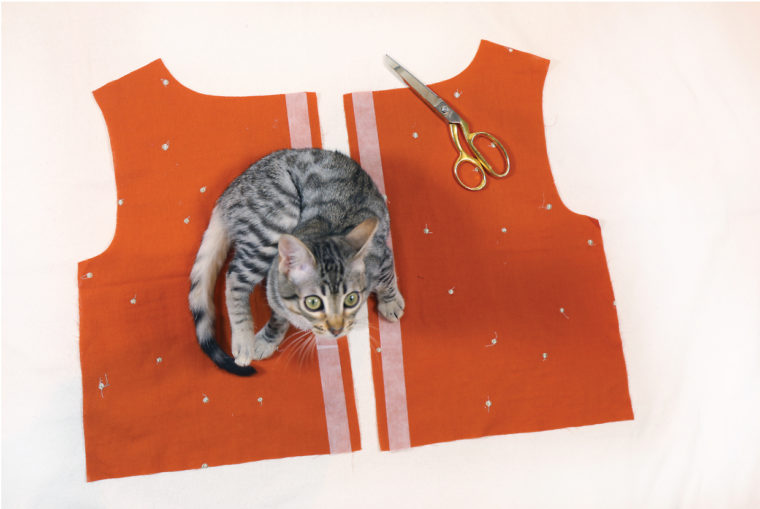 Pinterest Picks
I have a favorite set of Dansk mugs, and one of them cracked many years ago. I've been using it as a pencil holder on my desk, but S and I messed around with gold mica powder and ceramic epoxy and tried a little kintsugi the other day and it looks pretty good! I'd like to do it again with a softer gold-colored mica powder (the one I ordered is a bit too copper-y) but it's relatively easy to do. I hope that, with a little practice, we'll achieve something similar to these beautiful bowls.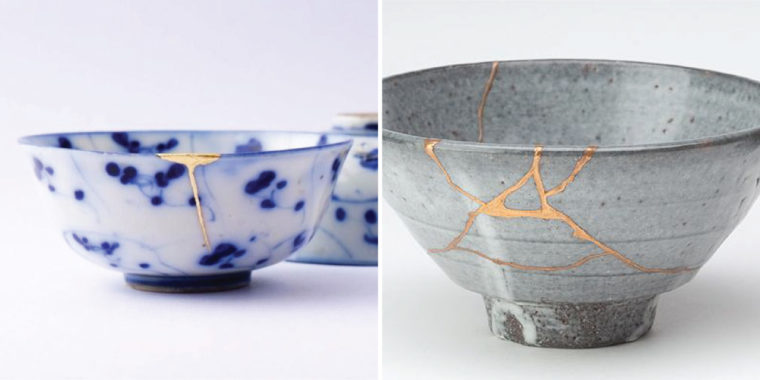 I always start thinking about lighter, less fitted layers when spring approaches, and our Weekend Getaway Blouse and Dress pattern is a nice option for warmer weather. Here are a few of my favorites, sewn by some of you.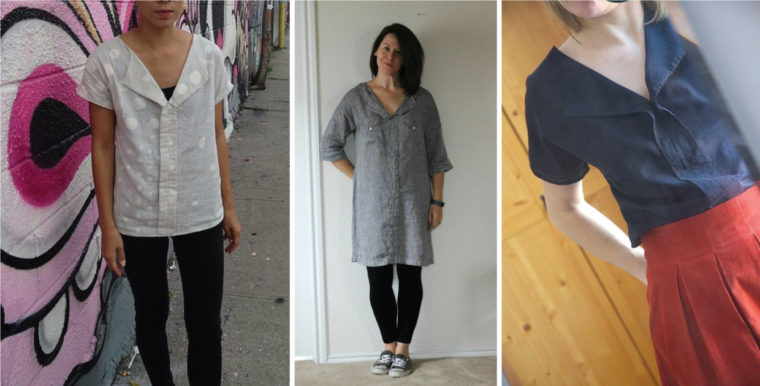 I came across these two lovely fabrics while on-line shopping the other day and saved them because they would be gorgeous options for the upcoming Neighborhood Hoodie and Sweatshirt sew-along. We'll talk more about that on Monday.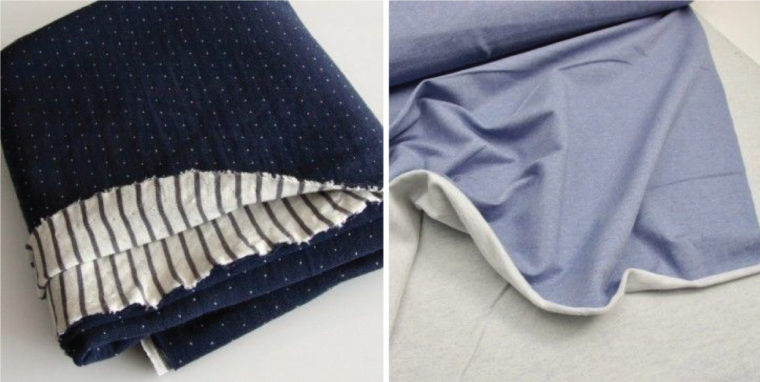 Happy belated Valentine's Day if I haven't wished it to you already! Also, how fun is this button dispenser?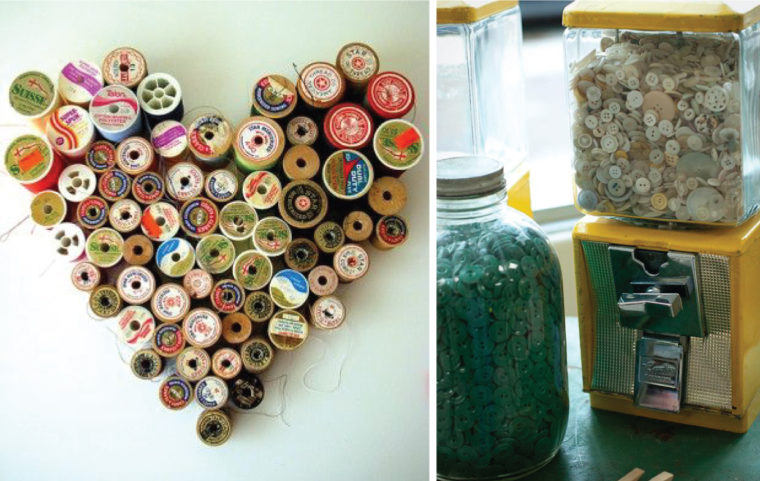 I love the little details in clothing, and this Claire McCardell pocket is tempting to try with that little clasp pocket. I looked at the various hardware options at the trim store the other day, but didn't love any of them. Also, even if you're not going to spend the time hand-beading shirt cuffs like this one, what about using a scrap of contrast or fancy fabric for your Classic Shirt or Recital Shirt? I have some leftover tie silk I might try. I also have some kimono scraps a friend gave me that I think would be lovely.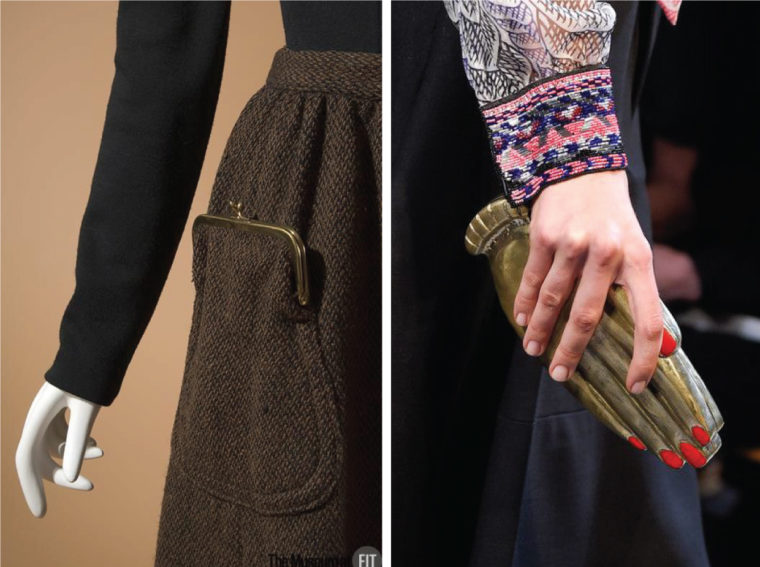 How about a color-blocked Lazy Days Skirt, or an Everyday Skirt if you're a grown-up? And you already know how easy it would be to draft and sew a sailor collar with our Building Block Dress book. I love it sewn in these minimalist neutral colors–much less traditional and more Japanese in its approach, I think.
Weekend Reading (and Listening)
OK? I hope you're sewing something wonderful this weekend and, in the meantime, planning out your projects for our upcoming sew-alongs! I'll be back on Monday to talk about the Neighborhood Hoodie and offer you some thoughts and ideas about fabric, sizing, and other random bits. Have a great weekend!