Here are the spring/summer 2019 trends as identified by Vogue. Vogue is predicting that shades of beige, tie dye, neoprene, streetwear-inspired and menswear-inspired lace, macrame, loads of trim (feathers!), florals and busy prints, and brilliant colors will be popular this spring.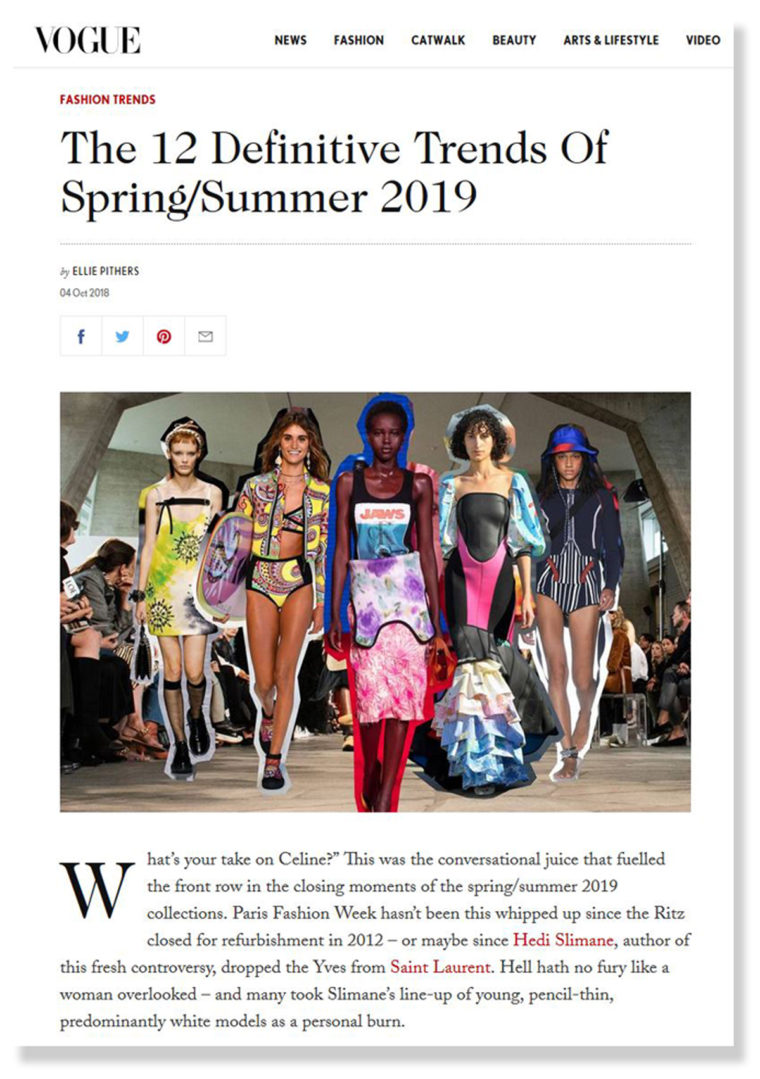 What do you think? What's your feeling about fashion trends? Do you eagerly watch to see what's new in the fashion world, or is all of that "fashion stuff" meaningless to you? After all, what we see on the runways is often so over-the-top, it doesn't really seem relevant to what most of us wear.
If you do follow the trends, do you put them to use in your own sewing and wardrobe planning, or is it all just sort of fun to see what's happening even though none of it seems to apply to real life very much?
You've probably noticed that every city or geographic location has its own sartorial identity, whether intentional or not. I grew up in Madison, Wisconsin, where eight months of the year we were just trying to stay warm in the frigid cold and our fashion choices were down parkas and balaclavas, for the most part. (Witness last week and all the frigid weather!) Summer mostly consisted of T-shirts and jeans or shorts. Even though I've always had a strong interest in fashion, I went away to college and discovered that my peers were dressing in a much more preppy style than I was. I felt out of place.
I felt out of place again when I graduated and moved to New York, where I couldn't really afford a proper wardrobe for my new corporate career.
In fact, I suspect that much of my interest in fashion, all these years, has stemmed from a desire to never feel out of place and to always have a basic wardrobe that can take me anyplace while feeling well-dressed, or at least appropriately dressed. I don't want to have a lot of clothing, I just want to have the right clothes to express my personality and make me look presentable/fashionable. I also don't want to replace my entire wardrobe every year. I don't want to waste money, time, or resources on clothing that I'll give away or throw away after a year. That's why a core wardrobe is great for me. I don't have a lot of space, nor do I want to own a lot of things. But I want my clothing to offer me enough options that I'll never feel like I have nothing to wear or feel inappropriately or unfashionably dress. I guess that's why I've always been drawn to the concept of the core wardrobe.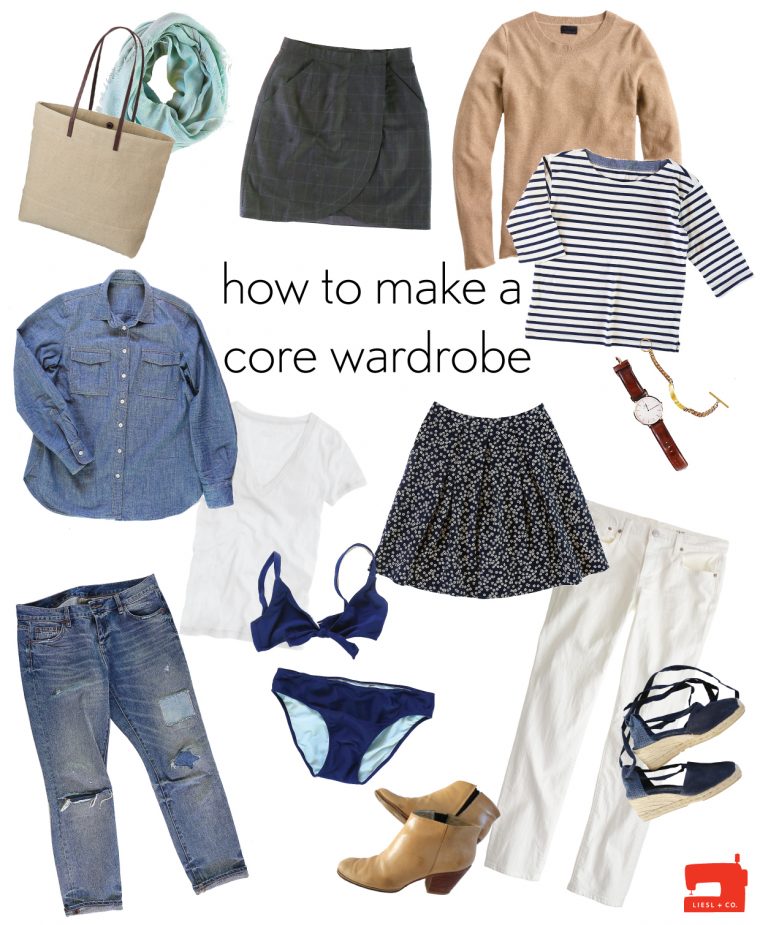 Here's another thought, semi-related but which I'll connect shortly. When we moved from New York to Madrid three years ago I was a bit surprised by the women's style here. If there is one thing I really appreciate about New York (and Paris as well) it's that stylish women really know how to find their own style and stick to it. Speaking in a general way, they use fashion to enhance their personalities. They don't follow trends or fashion directions blindly. New York women understand fashion and the messages it conveys, and they dress according to what they want to say about themselves rather than what is trendy. I was a little disappointed to find that "stylish" women in Madrid follow trends quite literally, allowing fashion to dictate how they dress rather than adopting fashion for their own needs. Every day they might dress entirely different, without seeming to know their own style at all.
So to bring this all back to trends and my own personal feeling about them, I'd say I have more of a New Yorker's attitude toward trends. I know what looks good on me and what suits my personality. I prefer a tailored but feminine silhouette: my wardrobe basics are blazers, button-down shirts, pencil skirts, sleek trousers (straight- or wide-leg), and fitted cashmere sweaters. In summer I loosen up a bit (who can wear layers when it's 100 degrees outside?) and prefer button-down shirts and skirts. (The City Stroll Wrap Skirt is an summer essential for me).
So when it comes to trends, I have two criteria that help me to determine whether I'm on board with something that's trending.
First, does it suit my style? For example, I know I just can't wear skinny jeans so I've never bought them even though they've been on trend for quite a few years now. But if straight-legged jeans are trending I might purchase a pair or two since I know they're a good style for me and I'll wear them for a long time, no matter what everyone else is wearing.
Here's my second trend requirement, and I proceed to this step only if I answer yes to the first question: Is this a trend that's here to stay or is it fleeting? For example, is vinyl trending? I'll pass. Vinyl probably isn't going to stick around for a long time. It comes and goes quickly. The same with trends like fur-lined Birkenstocks. Fun now, silly in six months. As a result, if you wear your furry sandals next year you'll feel very out of fashion because everyone else has moved on. In my opinion, why waste your money on something that's so fleeting, no matter what the price?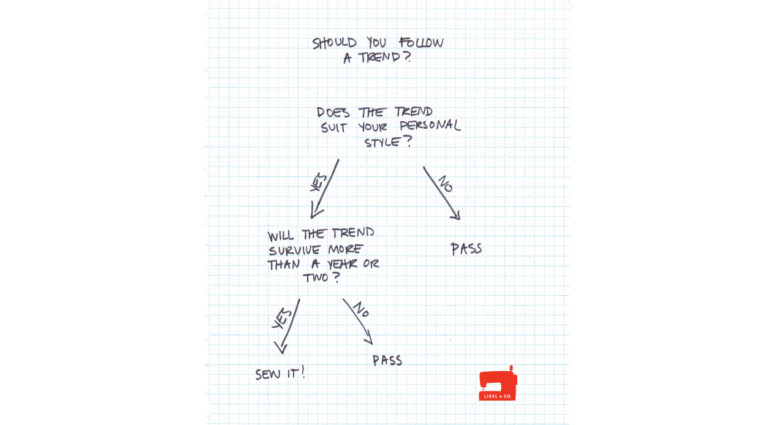 So here's another, more practical way to follow trends so they work for you. According to Vogue, beige is a spring/summer 2019 trend. I would agree; when I was in New York last summer I noticed a lot of khaki and soft cream colors being worn. Designers often take trends to an extreme, so many of them showed a full beige outfit on the runway. (Oh my word, so much beige right now!) But last summer most New Yorkers were mixing their neutrals with other neutrals and soft pastels, which makes the whole trend much more wearable. This way you can wear a trend (in this case, neutrals) but wear it in a way that isn't so extreme while also expressing your own personality rather than that of a designer.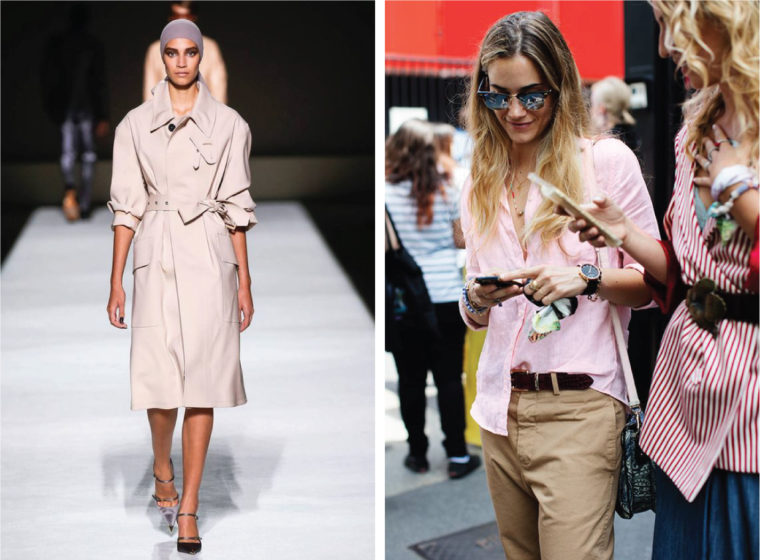 Here's another example: Vogue proclaimed a spring trend for tie dye. I haven't worn tie dye since college, and it doesn't fit my personal style at all. But I do love a watercolor floral or soft watercolor abstract print, and I'd be more likely to embrace the trend through a watercolor printed top or summer dress, which acknowledges the tie dye direction without fully embracing it. I love Nani Iro watercolor prints, so I might embrace her fabrics as a way of acknowledging the trend without fully embracing it.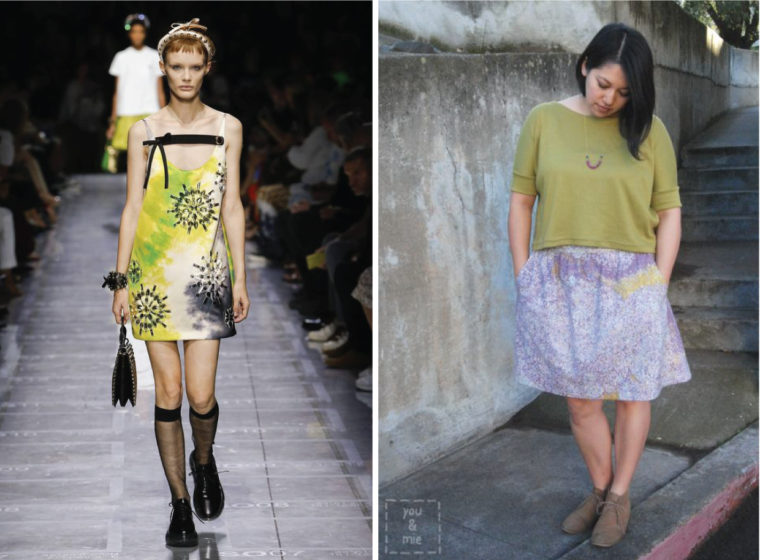 Does that make sense? Here are a few more:
Vogue's Craft Work trend: Quite a few designers embraced patchwork in recent seasons, and now the direction seems to be more toward macrame. This seems pretty short-lived to me. I love macrame, but to wear? I'll pass. But a little fringe trim on something I sew? Sure!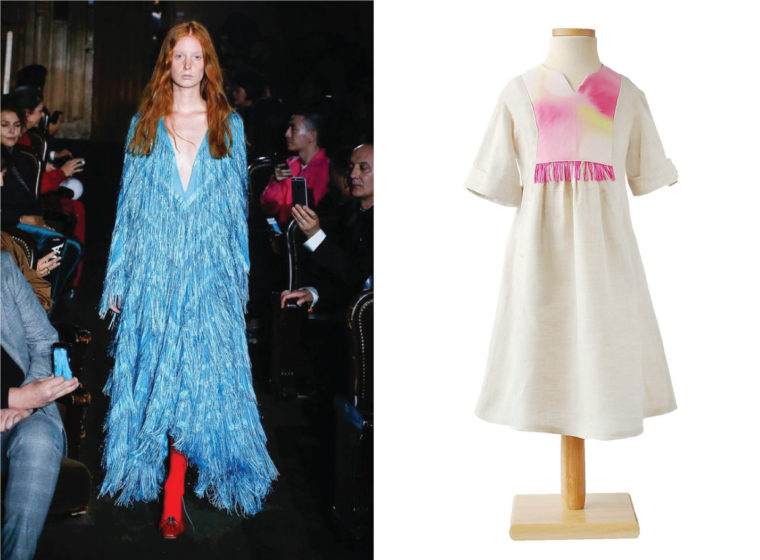 Hats: I adore a good hat. Nothing crazy, of course. In my preference for tailored styles I love a good fedora, and I almost don't leave the house during the summer without one. However, no matter what the style you probably won't find me in anything feminine or frilly. No veils, no ruffles, not even to a royal wedding. They're just not me. Pass, but I'll keep wearing my own hats.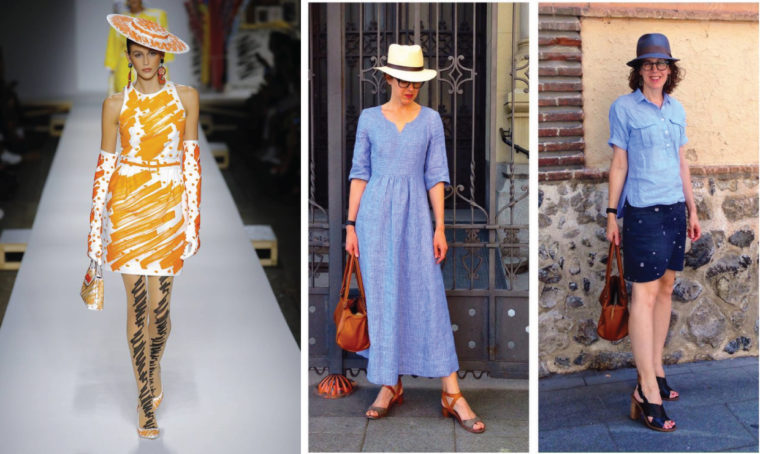 So what about you? How do you approach trends? Do you know your personal style and what you prefer? Are you trying to decide what your style is? What trends are you embracing this spring, if any?