Today we have another visit from Shelley, our regular contributor from Down Under. She is here providing a fresh post to our How I Wear It series. Take it away Shelley!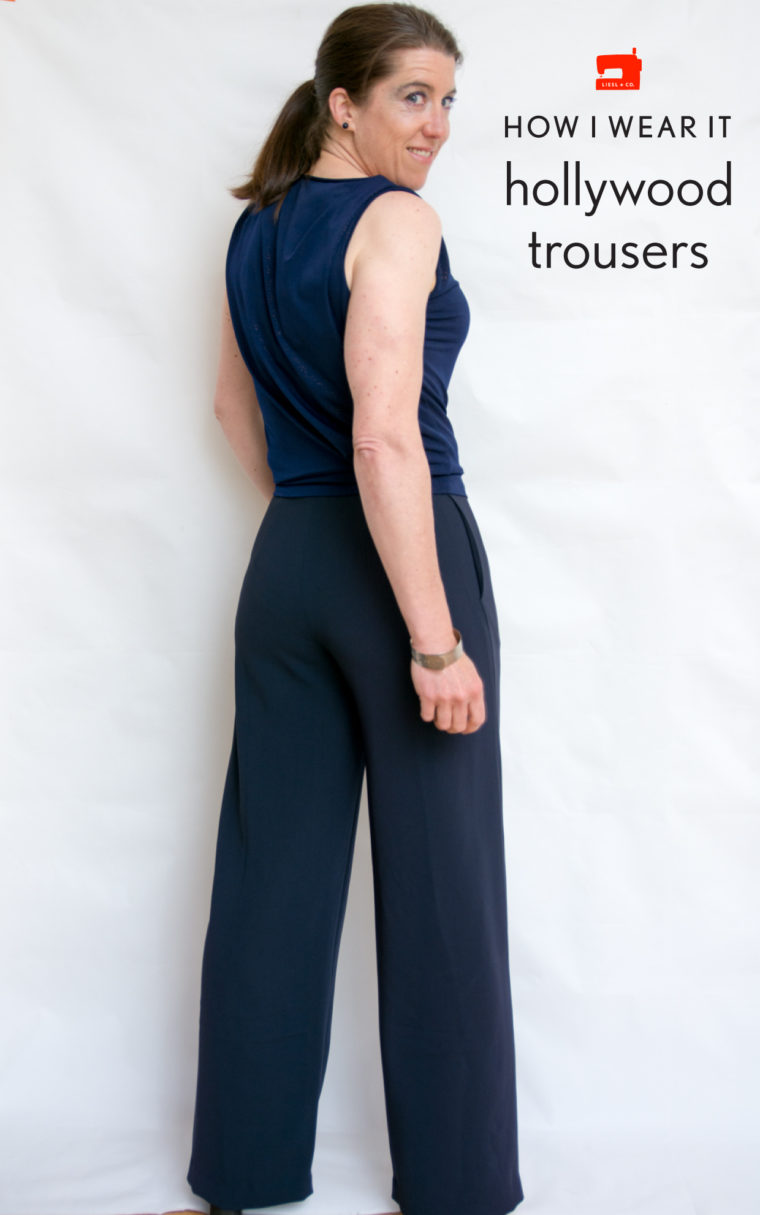 No sooner had I made the Hollywood Trousers in a cheap drill for a muslin than I found myself dreaming of a pair in wool crepe. It just so happened that I had some stashed away, waiting for the perfect pants pattern.
Fancy, lined wool trousers deserve a fancy top, so I made a little metallic knit tank top based on a Guy Laroche Vogue pattern (V1399) to go with them. Add a pair of heels and I'm set for a night on the town.
I've made no changes at all to the trousers. I think Liesl must have drafted them just for me! Thanks!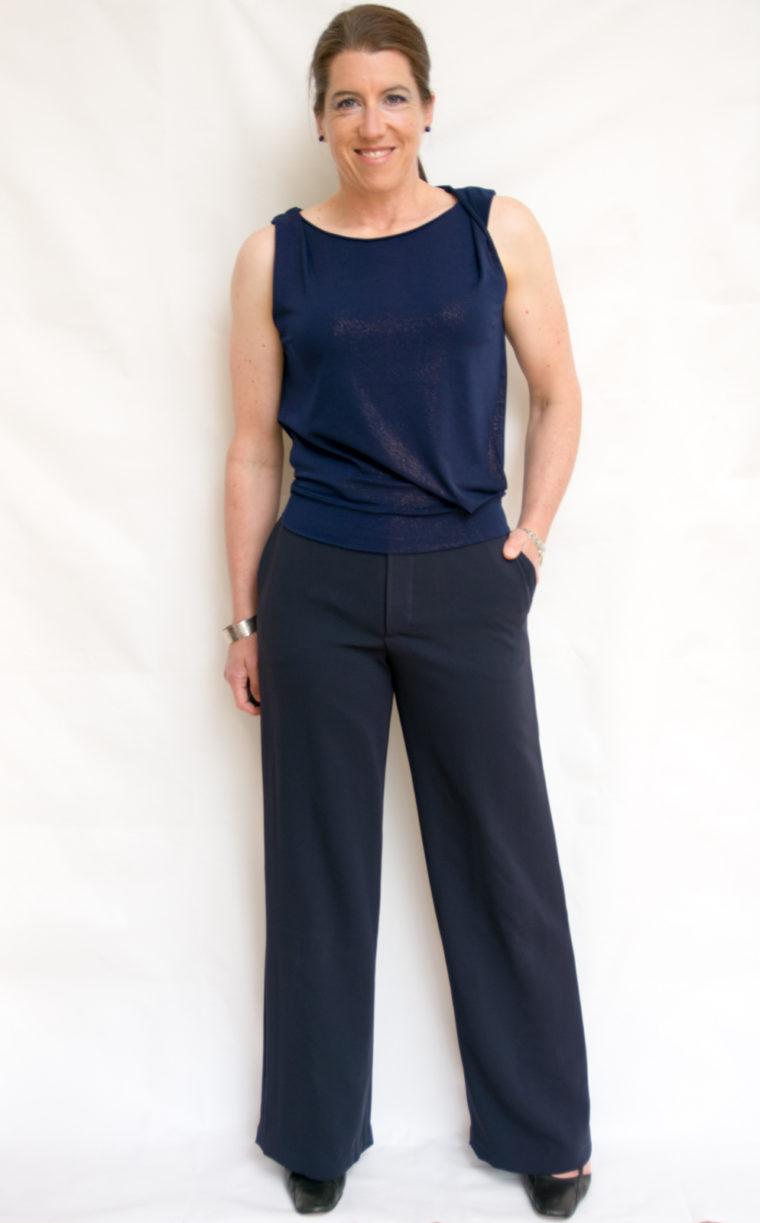 But.… If only I'd had just a little bit more fabric I would have loved to copy these ready to wear trousers. All I'd need to do is move the closure to being an invisible side zip, omit the waistband and make a facing instead, then add a sash. I can't get that idea out of my head and all I can see in my fabric stash is a wool crepe sized hole!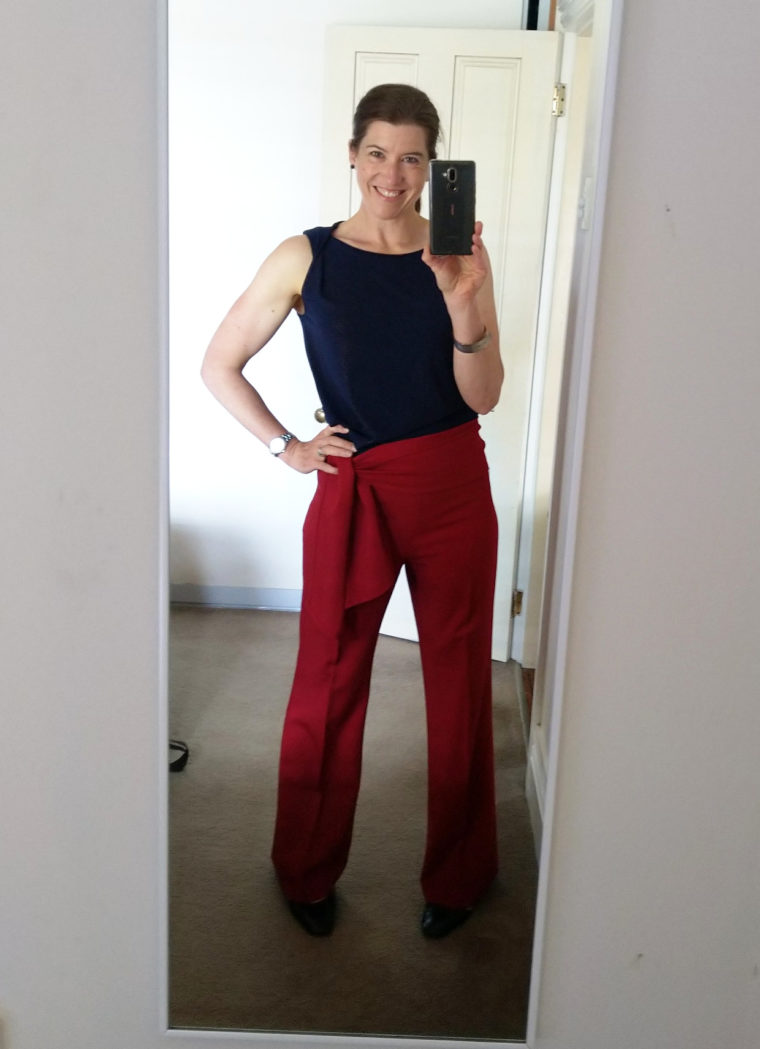 While I dither and dream about fabric purchasing, I'll be wearing these navy, wool Hollywood Trousers to dinner, the theater, and every event that's not a barbecue or picnic.
To barbecues and picnics I'll be wearing my cheap drill Hollywood Trousers, and with a T-shirt and sandals, they're pretty great too.