Hello friends!
Are you up to your eyeballs in end-of-the-year activities too? Now that S is in the equivalent of middle school, her schedule is a little different than in previous years, but we're still rushing around for dance rehearsals and performances, final exams, presentations, etc. I'm just so grateful S is also becoming more independent, or I wouldn't have any time to finish sewing the fall patterns for our upcoming photo shoot!
Yesterday afternoon, in addition to sewing a sample (and photographing it for a sew-along), I tea stained some linen to match a beautiful lace trim I found the other day. Have you tried tea staining? I actually used coffee, which has always given me good results. I'm delighted with the color: a perfect match! I can't wait to sew it up and show you when we introduce the patterns in a few more months.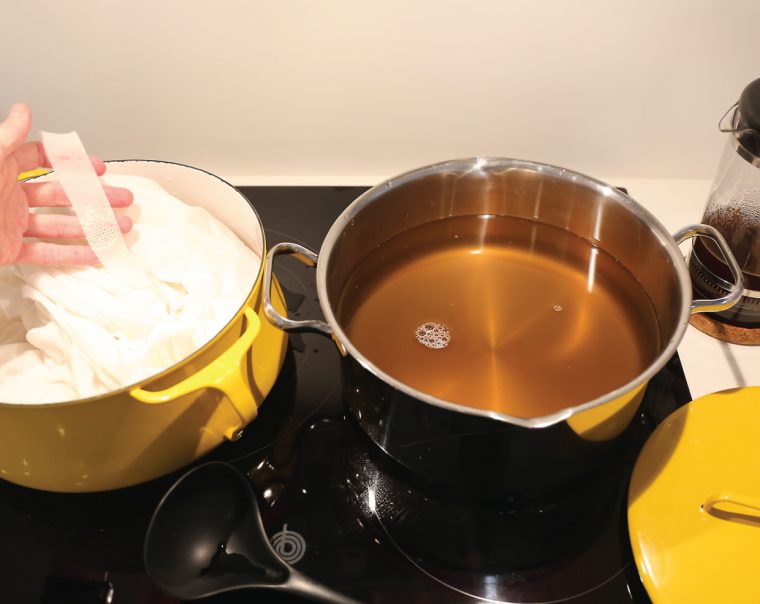 There are a couple of tricks to keep in mind if want to try tea staining or coffee staining fabric.
First, be sure to soak your fabric beforehand. This will help the dye to be absorbed more evenly and will help to prevent darker spots from developing on the fabric.
Start with hot water and a big pot (big enough for your fabric to move around easily), and use less tea or coffee than you think you'll need. You can always add more color as needed. I brewed a very weak cup of coffee in the French press and added about a half of a cup to my pot of boiling water. I added more coffee once I could see that the color needed to be darker.
Aim for a slightly darker shade than you want since the color will lighten as it dries. (I also wetted the lace trim I wanted it to match so it was easier to compare the two.)
Keep in mind that natural fibers will dye differently than manufactured fibers. Some manufactured fibers may not dye easily or at all, so be prepared to experiment a bit.
And here's a rather odd tip: I don't rinse the fabric once I achieve the color I want. Instead, I squeeze out the extra water and then toss the fabric into the dryer to set the color. It also helps to iron the fabric, since heat sets the "stain," as it were. The color may still lighten a bit over time, but it should be maintained pretty well.
Do you have any tips to add?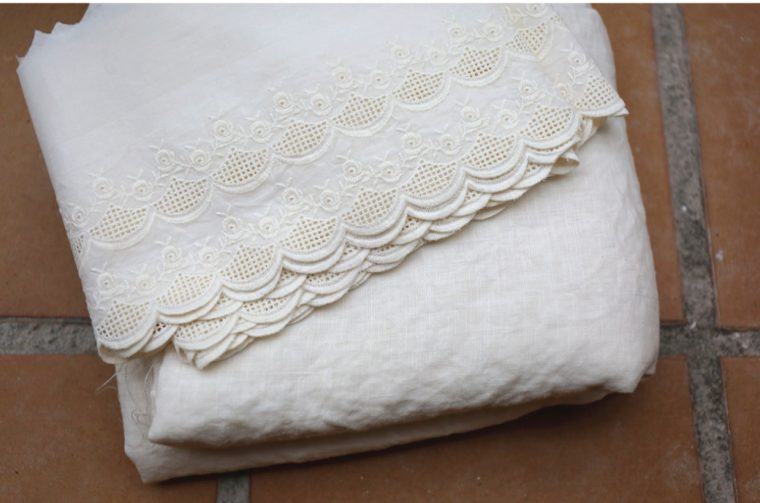 Pinterest Picks
Here are two cute dress ideas for girls. I'd love to play with the tie idea, below left, which would be so much fun. And S is totally in love with the sailor dress on the right. We might have found a project to play with this summer. (You could make both of these styles with the Building Block Dress book, which I think we'll have to do.)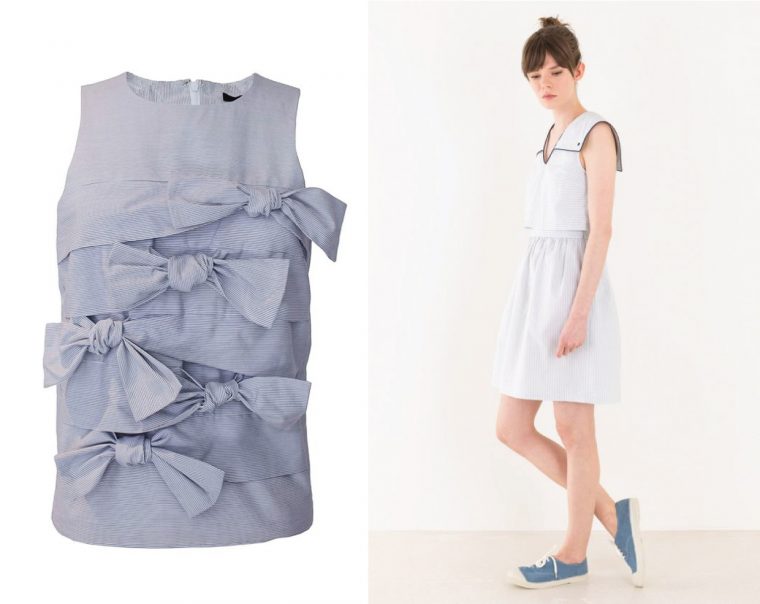 I'm holding onto a herringbone shirting that just begs to be made into Lisette B6567 and worn like the tunic, below left. And how cute is this reverse stripe dress on the right, which you could easily make using our Liesl + Co. Cinema Dress (or the Oliver + S Hide-and-Seek Dress if you're sewing for a younger girl)?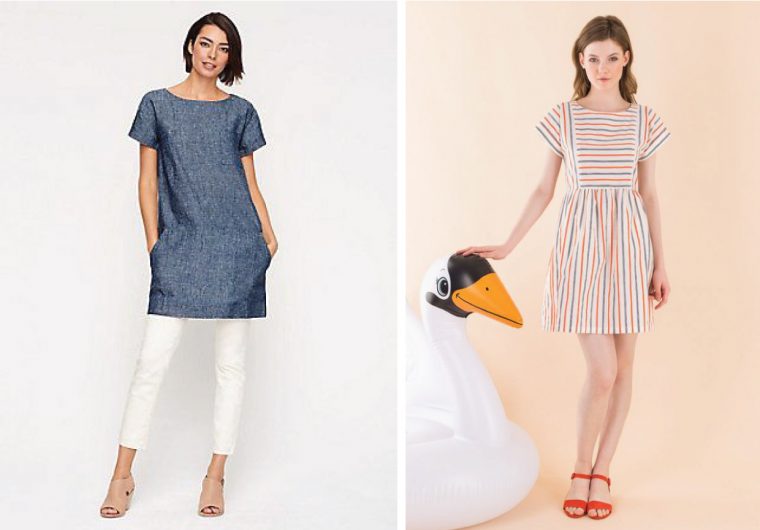 Speaking of stripes, isn't this woven texture, below left, wonderful? I also love the way the yoke on the right is pieced.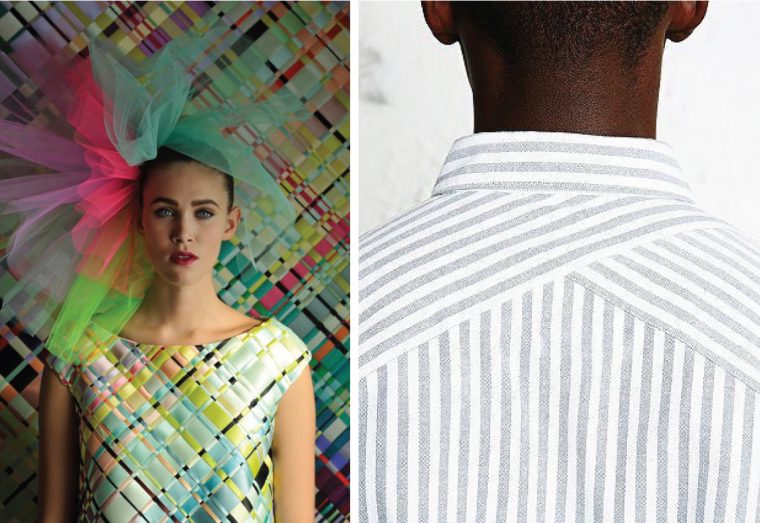 To me, monochromatic texture looks so, so luxurious. Oh, and that coat on the right reminds me of Lisette for Butterick B6244. (Goodness, is it really cool enough here that I'm still thinking about coats? Answer: yes. Where are you, summer?)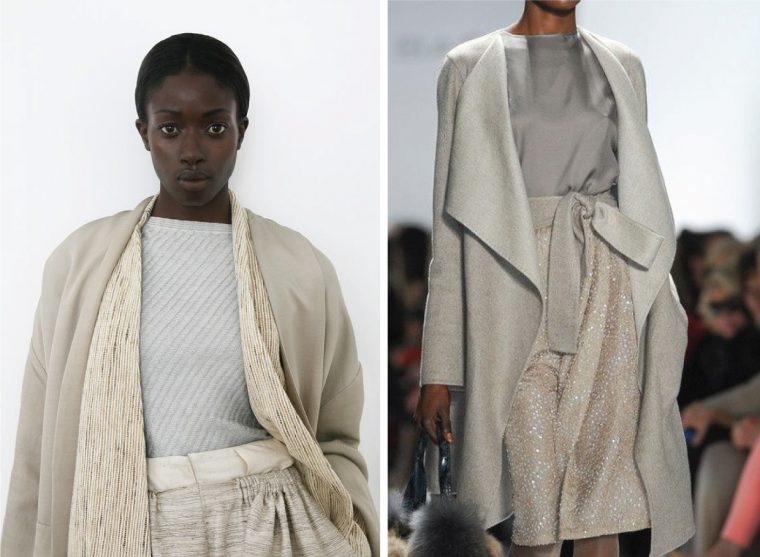 If you're still looking for Liesl + Co. Terrace Dress inspiration for this summer, here for two more ideas. Seriously, I can't wait for some warm weather!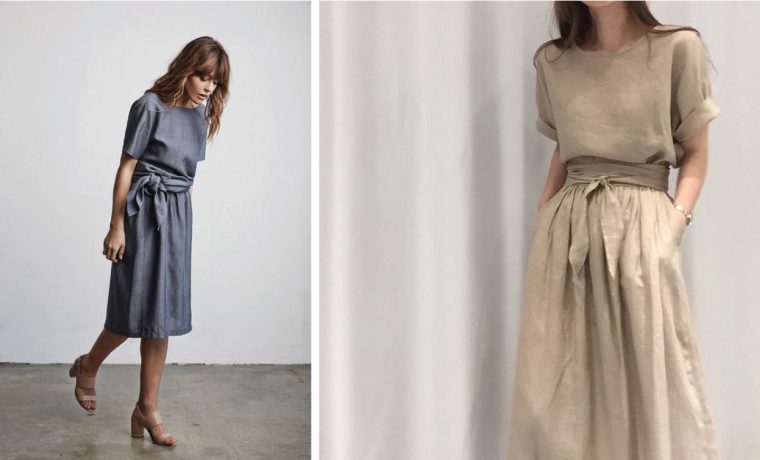 Weekend Reading
We'll be back next week, and we'll be announcing dates for our upcoming Extra-Sharp Pencil Skirt sew-along, so get ready! It's going to be a lot of fun. Have a great weekend!