Are you getting ready to join us for the Extra-Sharp Pencil Skirt Sew-Along which starts on June 25? We have lined up five of our Advisors Circle members to sew along with us and to serve as panelists and judges for your creations. Today they're sharing the materials they've selected and talking about their plans for their garments. I think you're going to like seeing the fabrics these sewing gal-pals have selected for their skirts.
I cannot wait to start on this skirt. I chose my fabric thinking to make a summer skirt. I want something easy to wear and I think the colors in this fabric will make it easy to combine. My fabric for this skirt is a cotton twill with a bit of stretch. I will go with the shorter length but I definitely want to try to make the longer length too. I have in mind also a denim version, maybe try my hand on some distressing, so many possibilities.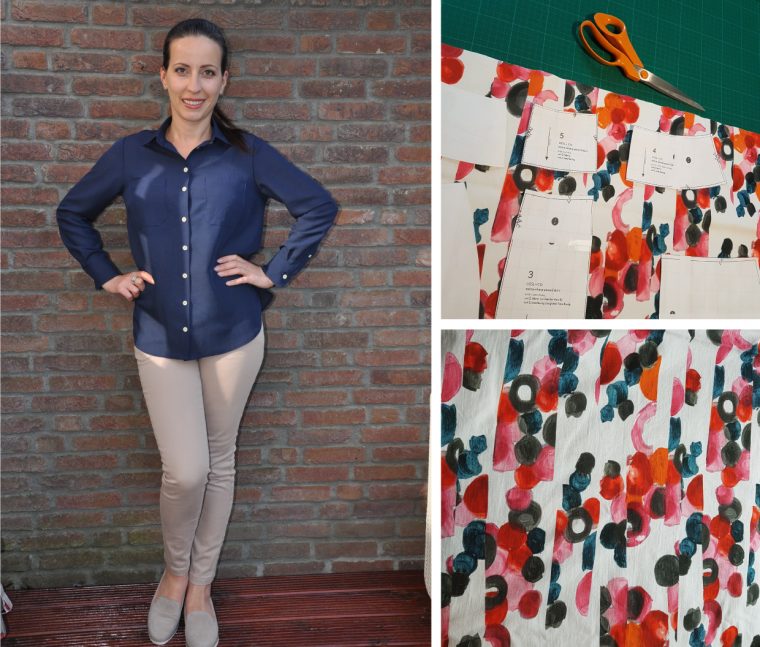 Hello everyone! I'm Darcy! I am a stay at home mom (who teaches a few group exercise classes during the week), and I love to sew for myself and my kids, and sometimes my husband. I'm very excited to be on the panel here for the Extra-Sharp Pencil Skirt Pattern. I love the design of this pattern so much. A pencil skirt is such a lovely wardrobe necessity and it's one that my wardrobe has actually lacked! It can be dressed up and down for wearing during the day or night. I decided to sew it up in denim fabric. Since denim skirts are very in right now, sewing one in a classic pencil skirt style will give it so much versatility. I see myself pairing it with cute sneakers and a t-shirt to go to the park with my kids during the day and then upgrading the t-shirt to a nicer blouse (maybe a little silk number in a bright color) and changing out the sneakers for heels to bring the skirt into night! I can't wait to see what everyone else dreams up for this skirt!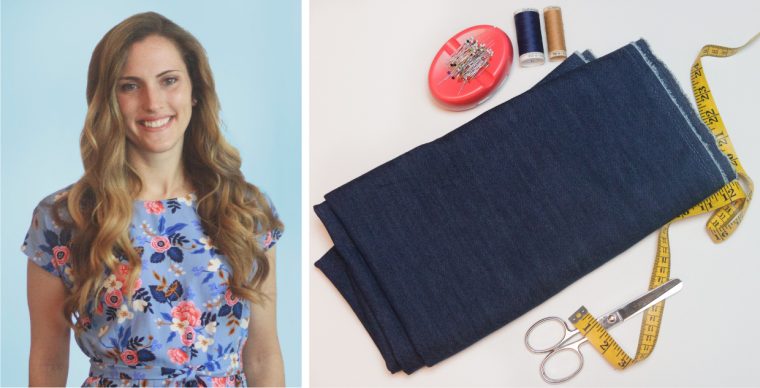 I am excited to sew an Extra-sharp Pencil Skirt! I have never owned a woven pencil skirt (though I've owned knit ones) and it's such a polished style.
I can picture myself wearing it to church (the weeks I'm not playing the organ) and to work meetings to maintain my certification.
I am excited to sew my first walking vent. Although I'm slightly intimidated by the zipper, all of my previous experience with Liesl + Co. patterns (and Oliver + S patterns) assures me I'm in good hands.
I picked a turquoise denim with a bit of stretch that was leftover from a pair of pants. I love the color and I was happy to see that a stretch denim was one of the fabric recommendations. The first time I sew a pattern I often like to use a solid so I don't have to fuss lining up prints.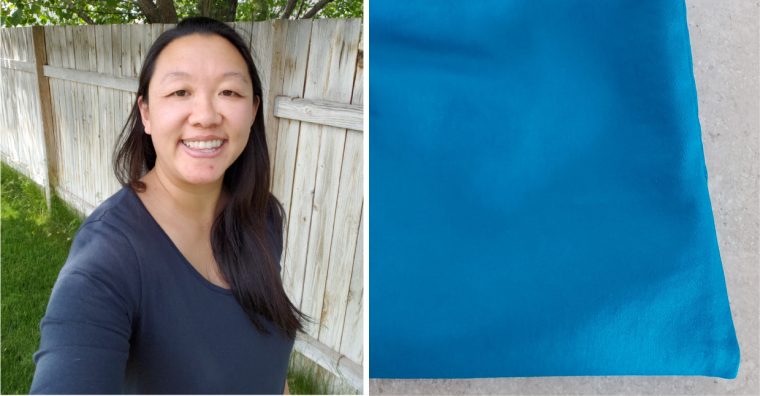 Hi, I am Lisa and I live in Connecticut where I run Pink Hollybush Designs, an online fabric and pattern company that specializes in smocking supplies.
I love sewing for myself and my two grown daughters and a pencil skirt is such a classic! It can go from casual to dressy with just a few changes. Yet finding one that fits well in ready to wear is near to impossible since it needs to fit in both the waist and hips. Having just finished up Me Made May, I realize that my wardrobe is in need of pieces like the Extra-Sharp Pencil skirt that can transition from one event, and one season to another.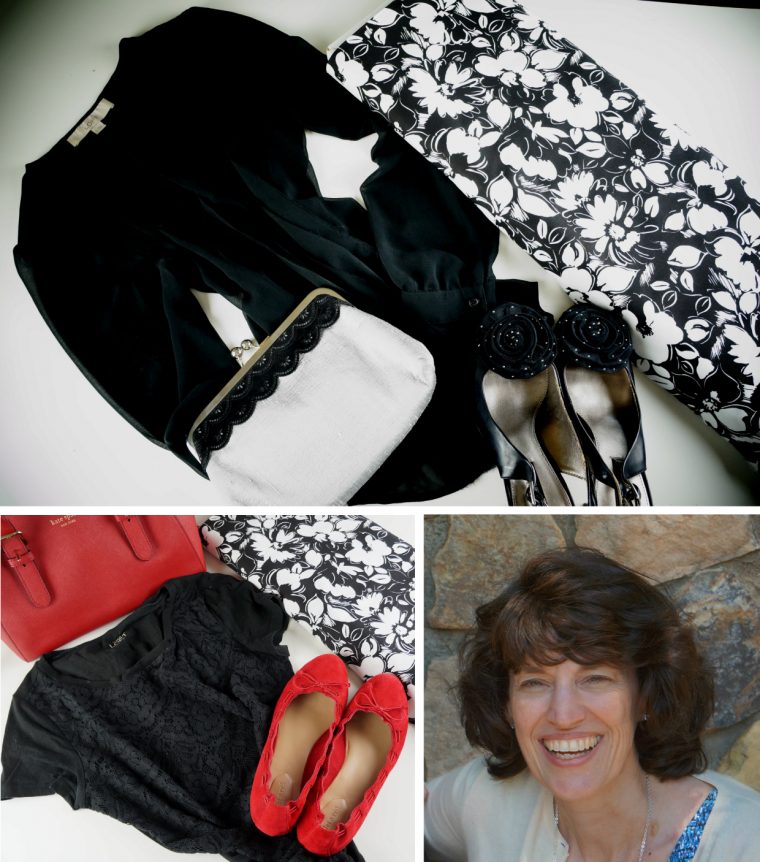 I am going to make version A with this wonderful Black and White Pique. I plan to emphasize the vertical, slimming lines of the skirt by inserting mini-piping in the side panel seams. I haven't made up my mind whether the piping will be black or white. I will probably try both and see which one I like better!
Happy Stitching!
I'm Meredith and I blog over at Olivia Jane Handcrafted. I love making all sorts of garments, and Oliver + S is what started it all! I have learned so much about proper construction and clean finishes from their patterns. When Liesl showed us the Extra-Sharp Pencil Skirt, I was definitely grinning ear to ear, so excited to make one. It is a silhouette I really love because it looks so polished and clean, but I haven't ventured to make a woven version for myself because I am, ahem, a little shapely on bottom. Knowing that Liesl puts out great fitting patterns, I feel no anxiety whatsoever. On the contrary, I'm just thrilled to finally be able to make this sort of skirt a regular part of my wardrobe. I'm definitely the sort of maker that makes many versions when I come across a pattern I like. I expect to love this skirt, so by the end of the summer I will probably have a closetful!
I plan on altering the pattern somewhat; I expect I'll have to go smaller in the waist and larger in the hip/thigh area, but isn't that the beauty of handmade? No one has to know. I'm going to sew View A, and may shorten it just a little as well. The fabric I'm using is this amazing faux leather in copper that was kindly supplied by my friends over at GirlCharlee. It doesn't have a whole lot of stretch, and it has such a supple hand! The silhouette and the fabric are just made for each other, I think. I had been mulling and mulling over what fabric I'd like to use, and as soon as I saw the leather in their samples, a light bulb went off.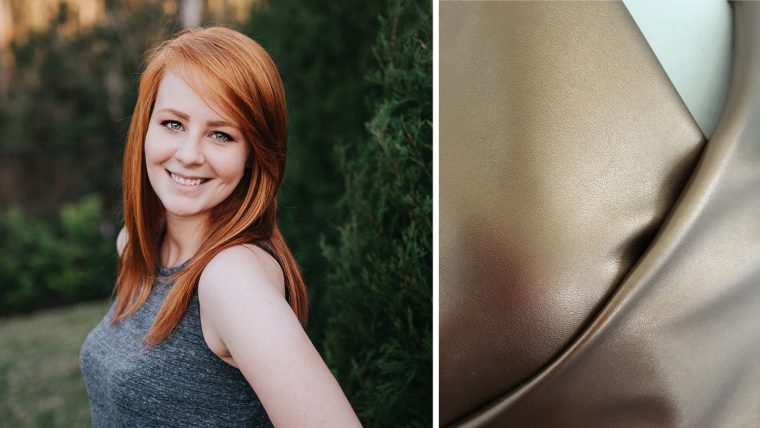 I'm really excited to make this skirt alongside so many of you! Its going to be such fun, and it will be so wonderful to add such a dynamic staple to the wardrobe!