Here's a pattern I've always wanted to develop. And since this season we're focusing on shirts, I thought this was the perfect opportunity to do it. (Oh, you didn't know that yet? Well, now you do!) It's a classic men's button-front shirt pattern which we're calling the All Day Shirt.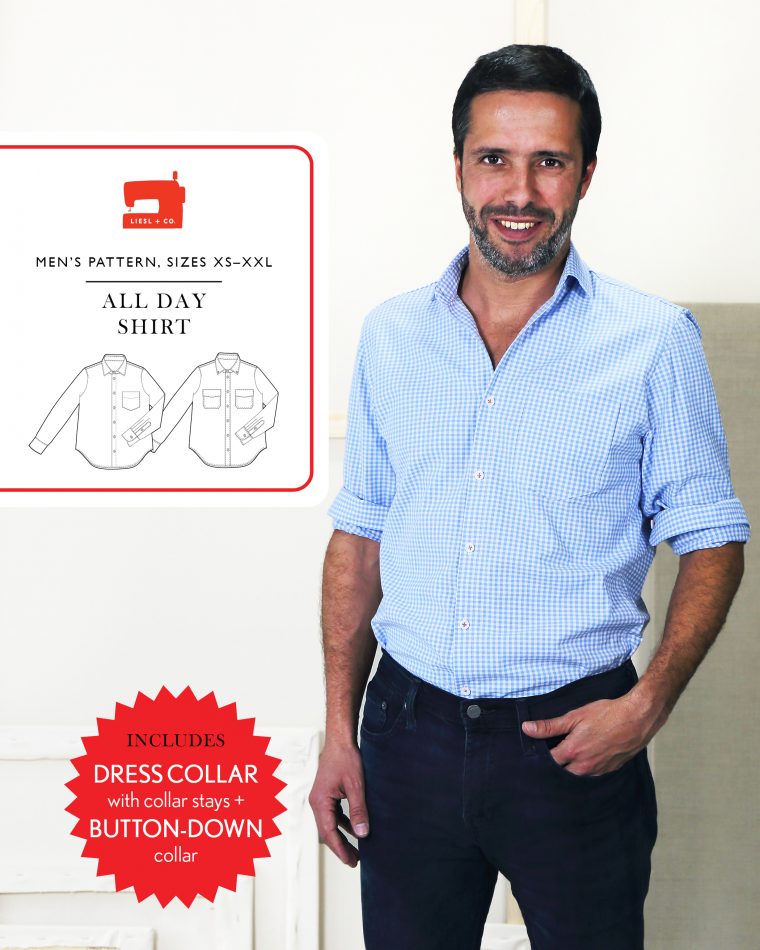 Why did I want to do this one so badly? Well, since we've been focusing on shirts I thought it would be nice to include one for the men. There aren't very many good and versatile men's shirt patterns out there, so I felt like it would be nice to develop a pattern that felt classic but still included more contemporary sizing and fit. This shirt is cut on the slim side without being too slim. In other words, it's still comfortable without being baggy. It's like the three bears: not too wide, not too slim, just right.
But more importantly, I've never seen a sewing pattern that includes a true dress collar with that little pocket for the collar stays. Like this: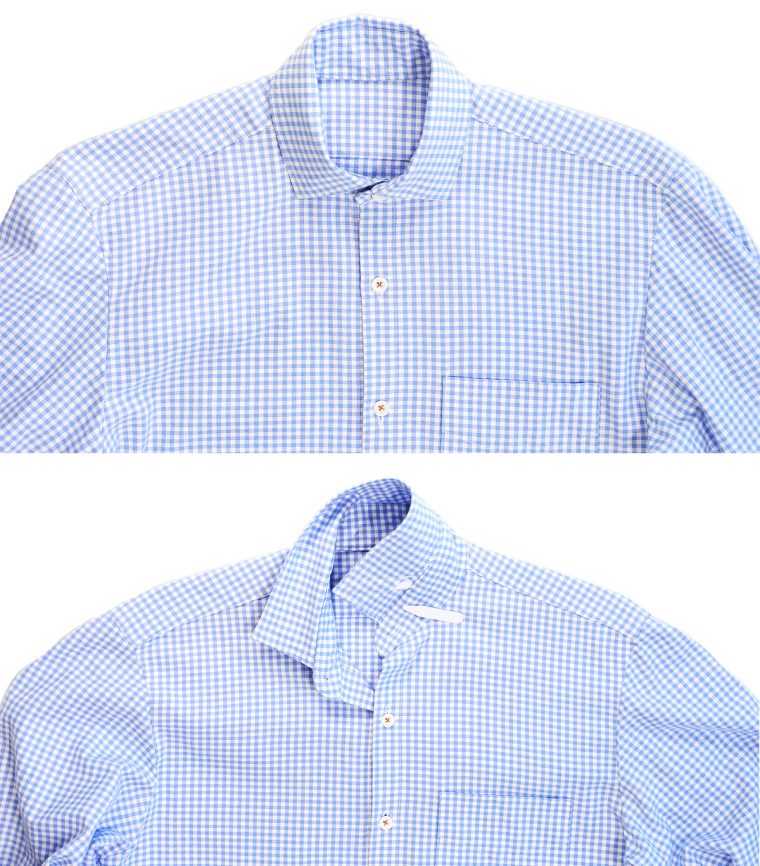 I mean, this is the detail that makes men's shirt collars look so good, with or without a tie. So we developed two collars for this style: a dress collar with stays (a template for the stays is included in the pattern) as well as a classic button-down collar. But before I get ahead of myself let me give you the full tour.
View A includes a continuous (cut-on) placket, dress collar with pockets for collar stays, and a classic chest pocket. It's, you know, the essential men's shirt. So classy, so necessary for every man's wardrobe. It can be worn either with or without a tie.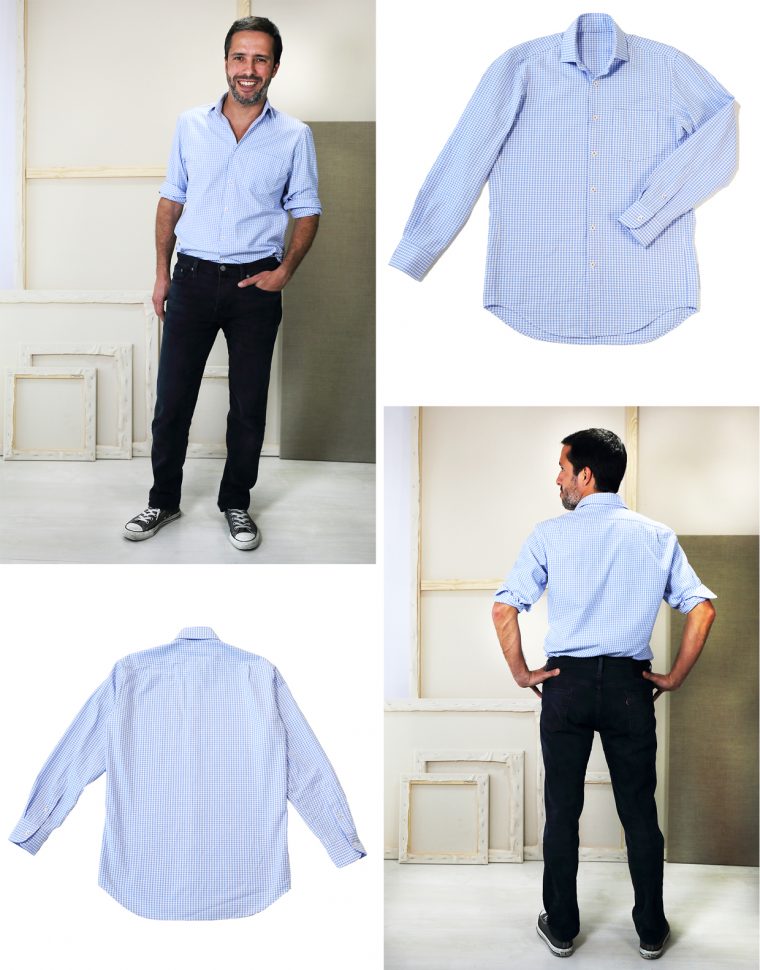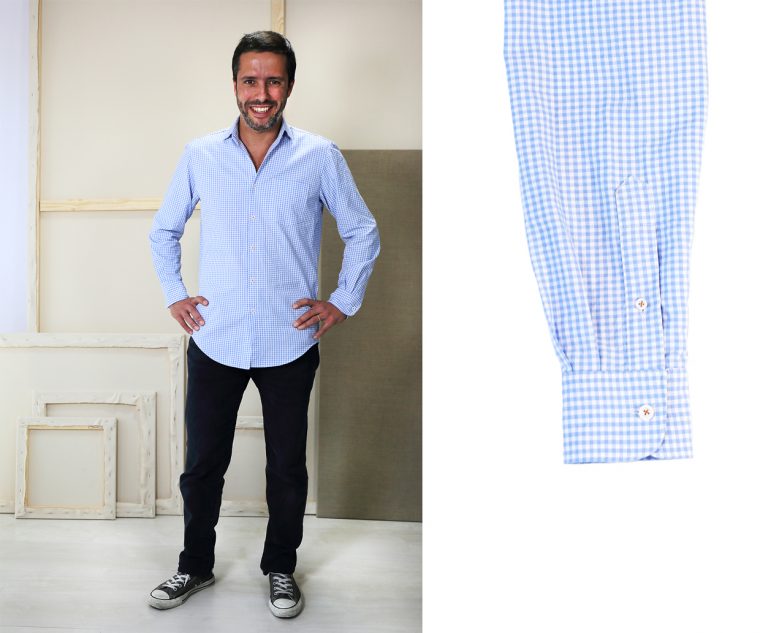 Meanwhile, View B features a separate (set-in) placket, classic button-down collar, and workshirt-style pockets with concealed button flaps. It's a true casual-style shirt that looks amazing dressed down. After all, over the past few years men have started to step it up a bit during their down time, getting out from under that eternally boring weekend T-shirt or casual Friday polo shirt and dressing with a little style. This shirt will help there.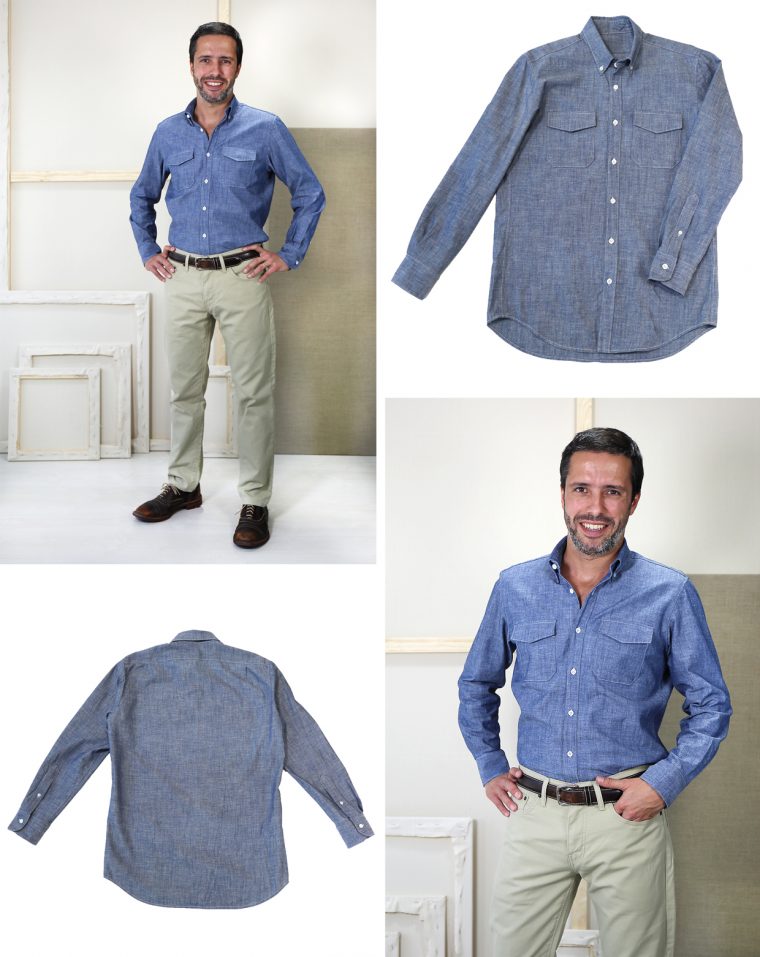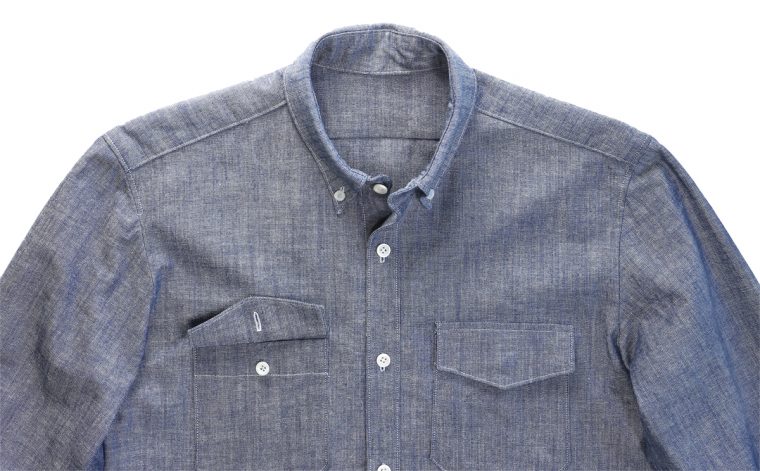 Like with our Liesl + Co. Classic Shirt for women, this pattern has all the great details you love from us: separate collar and collar band, tower sleeve placket, and collar and cuff facings to help you sew great looking shirts. And this pattern is a terrific jumping-off point for more creative endeavors, too. My grandma was good friends with the organist from her church (I'm really looking forward to seeing him at her memorial service; I adore him) who sews the most stunning shirts for himself. He'll engineer his set-in plackets with a chevron seam for the centered buttonholes or with a chevron back yoke, bias sleeve cuffs, a striped ribbon at the underplacket, and all sorts of other wonderful details that make his shirts so stunning, so customized, and so dapper that he always looks just impossibly elegant. (Of course, he and my grandma became friends!)
I'll show you how to include some of these details in your own sewing in the months to come, and if I can twist his arm I might even get Grandma's friend to pay us a visit or give us some tips.
For fabrics, this pattern will work really nicely with almost any shirting fabric including flannel for winter as well as lawn, gingham, oxford, etc. You can review this post for more fabric recommendations. For the samples show in these photos I used Robert Kaufman's Folsom Crosshatch Denim in indigo and Carolina Gingham 1/8″ in periwinkle. I've added a few photos to the Liesl + Co. men's All Day Shirt Pinterest board with more fabric and detail ideas for you, too.
You can pick up your own All Day Shirt sewing pattern later this week. We will have it available in both paper and digital format. Visit the pages now to see how much time is left on the countdown clock until you can order, and leave your email to be notified when the patterns are ready for purchase.
Are you ready to have fun with this one? I can't wait to see what you do with it. Be sure to tag it #lieslandco and #alldayshirt in your Instagram posts, and we'd love to see it added to the Liesl + Co. Flickr group as well. And be sure to join our Liesl + Co. Friends Facebook group where you can share your makes, ask questions, and see what everyone else is making with the pattern.