Hello friends,
This summer I've been thinking about sleeves, lack of sleeves, and all manner of arm fashions. Have you noticed how interesting sleeves have become this year? There are so many things happening in the ruffle and flounce department especially, so this week's weekend links are all about sleeves and some of the fascinating things you can do with (and without!) them.
Instagram Picks
First, the lack of sleeves. This summer has been so hot in Madrid that I'm really enjoying not wearing any sleeves at all, and it's nice to see some of you doing the same. How adorable is this Ruffled Halter with the matching contrast-color prints made by @stuff_megan_made? You can find the Ruffled Halter on our Free Patterns page. I also love what @sarahsews413 did with the Lisette for Butterick B6464 sleeveless top, especially when worn with her chambray SoHo Shorts! Cute outfit, for sure.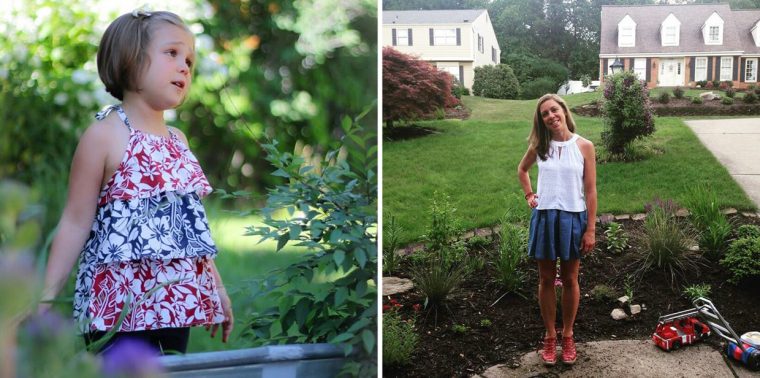 Pinterest Picks
OK, now on to the sleeves. If you have a copy of the Building Block Dress book these flounced sleeves (below, left) won't be a challenge for you at all. (Hint: look at the flared skirt on page 72.) And if you prefer to add a pleat down the center of the sleeve, you could always color block your sleeve to insert trim into the seam. (Color blocking is on page 90 of the Building Block Dress book.)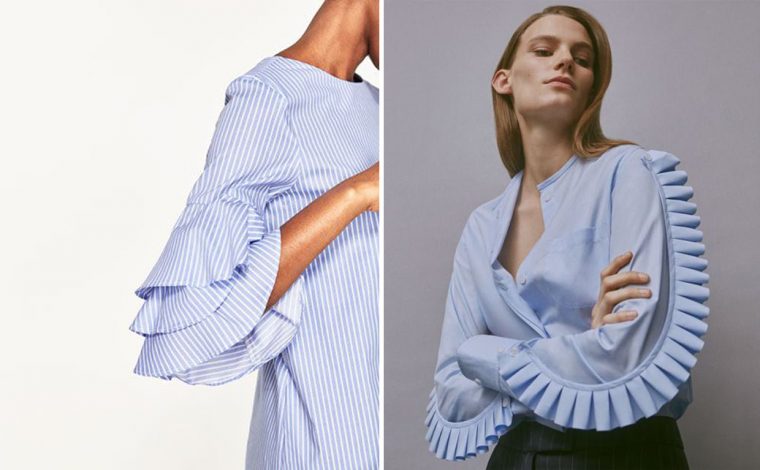 I love this lace cuff detail. Wouldn't it be fun to add it to a Classic Shirt? And here are more flounces, below right. This one feels a bit pirate-y to me, but it also has a romantic flair.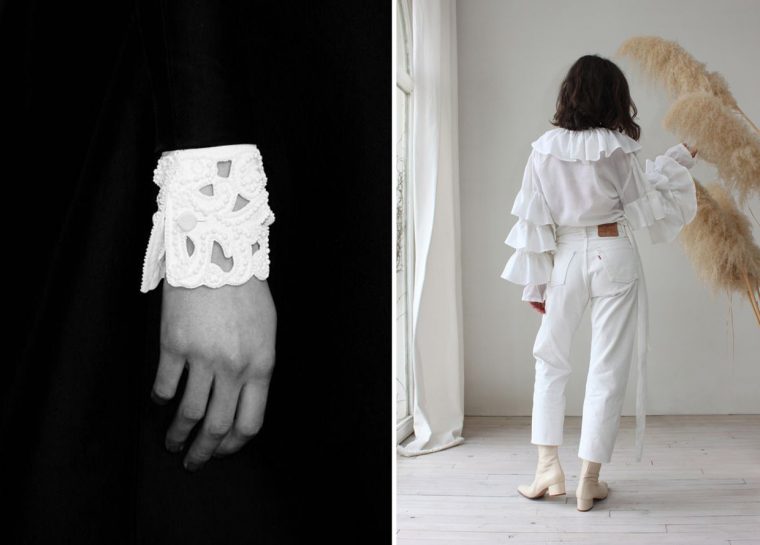 I love the architecture of this elaborate sleeve, which reminds me a bit of the tulip sleeve (page 60 of the Building Block Dress book) but made in a heavy fabric with topstitching to help it keeps its shape. And this sheer/opaque sleeve is quite interesting too, isn't it?
Now we're getting really architectural, and it's so much fun! The sleeves on the Walter Van Beirendonck (below, left) remind me of hats! And I love the volume and curved seam in the photo below, right.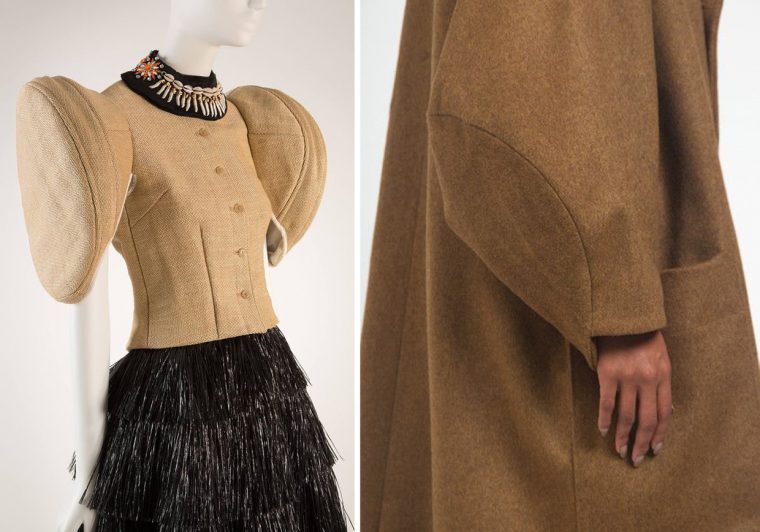 Both of these sleeves would be fun for summer. You could always use a printed fabric instead of beading and embroidery if you're looking for a faster, easier version of the photo below, right. I might try it with a raglan sleeve like our Field Trip, and make it sleeveless.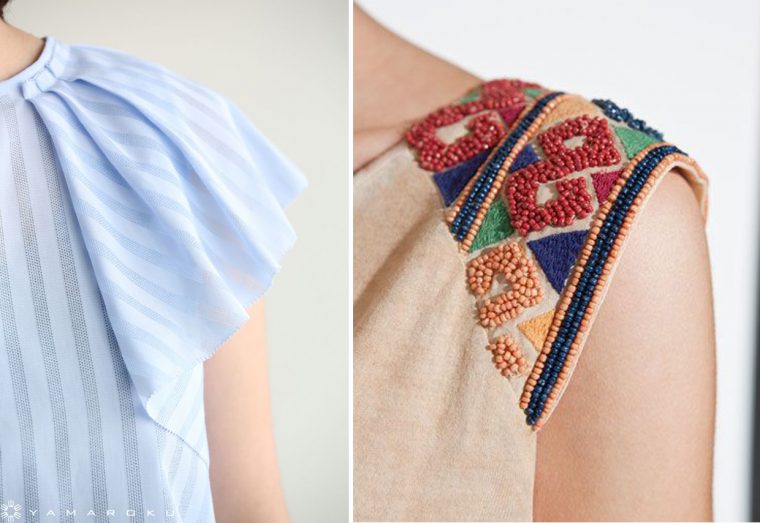 This striped-trim tower cuff is such a perfect detail for a Maritime Knit Top. And isn't the purple cuff fun? (I don't think it would be much fun to sew, however….)
Yoga tops and athletic wear have been doing a lot with the narrow straps lately, but it would be easy to translate the same details into casual wear as well like in this little top, below left. The pleated sleeve cap on this coat is quite fascinating as well!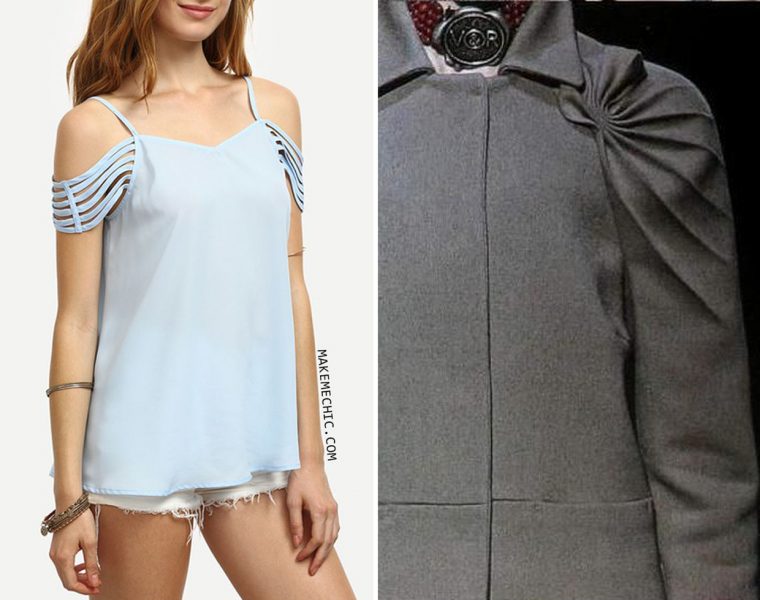 These two tops have all their volume between the elbow and wrist, which is dramatic, but in a very wearable sort of way. I'm not a big fan of a puff sleeve on women, but when the puff isn't at the shoulder it's a completely different story. Aren't those pink pintucks wonderful?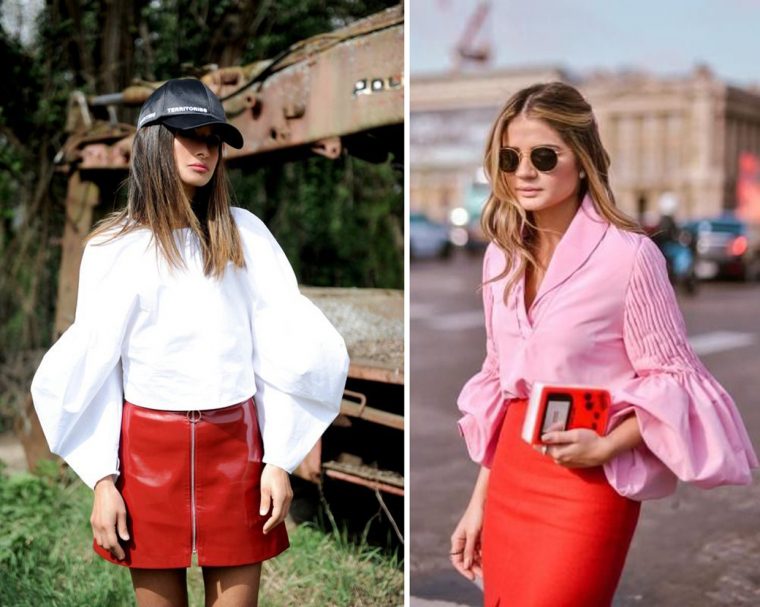 You can find many more interesting sleeves and details in my Details to Remember Pinterest file, too!
Weekend Reading
I've been busy reading The Prime of Miss Jean Brodie for book club discussion with my sisters when I see them next month, so this week's links are a bit light.
Next week we'll be here with a Popover Sundress tutorial (it's one of our free patterns!), a round-up of all our skirt patterns, and another favorite pattern post, so hurry back! Have a great weekend in the meantime.