Last month Justine contributed to our Bento Tee Round-up. Now she is here to share the First Communion dress she sewed for her daughter. Enjoy!
Name: Justine
Where can we find you on the internet? Blog, Instagram, Facebook, Pinterest
Project details
Link to your project: First Communion Dress From the Building Block Dress Book Bodice
Pattern used: Building Block Dress, Fairy Tale Dress
Fabric used: I used silk taffeta for the overskirt and underbodice. Alençon lace for the overlay. I used a skirt cut out of a thrifted dress for the net underskirt.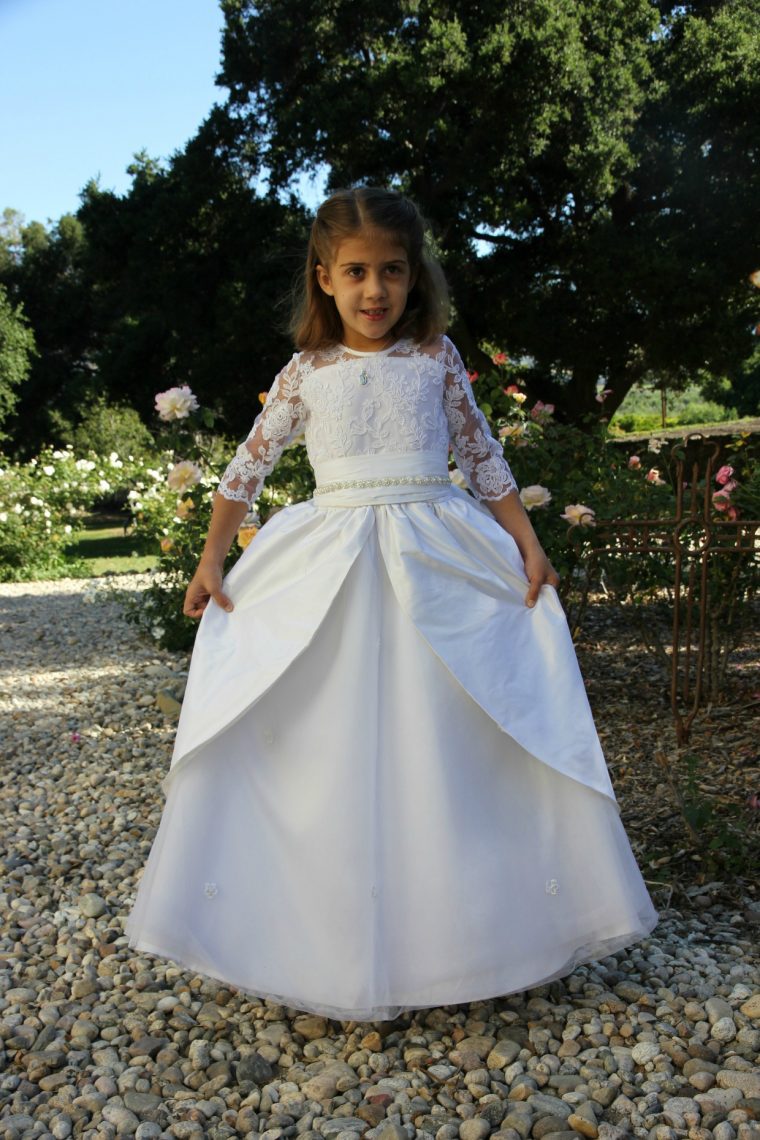 How did the sewing go?
It was quick to sew since I didn't have to make an underskirt with lots of net and lining layers. I have a tutorial for how to make a faux overlay bodice on my blog. It's a very simple technique. Here it is.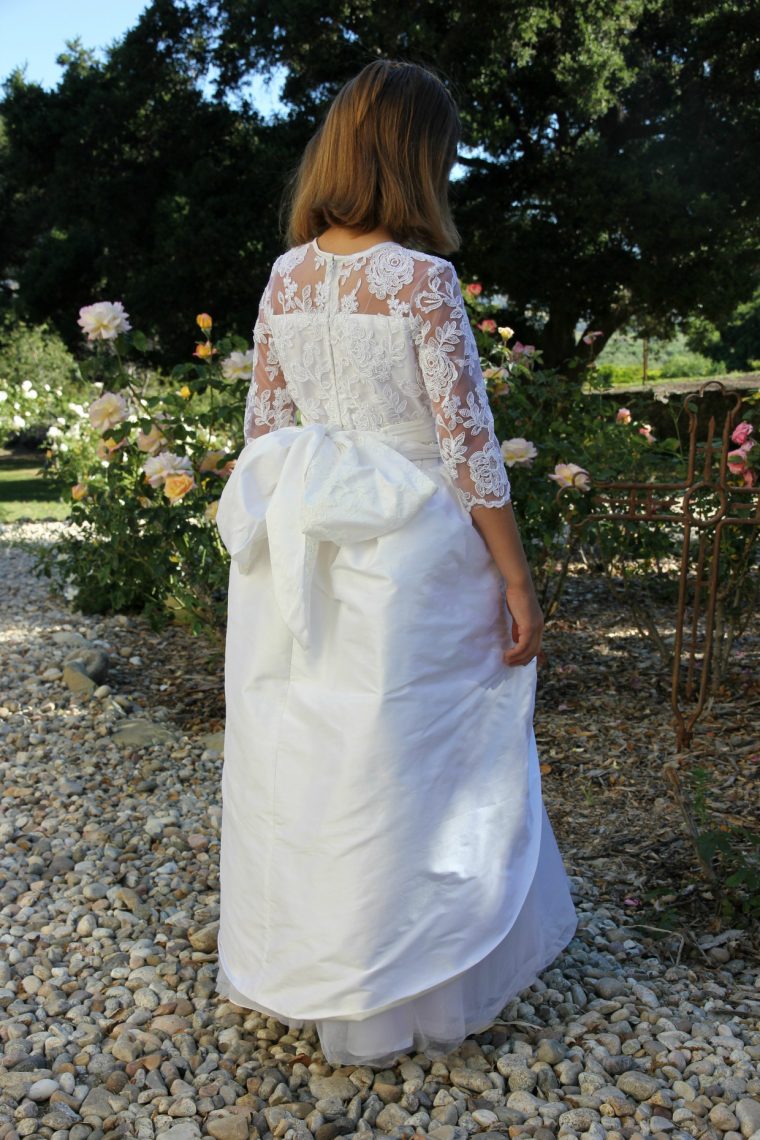 The bodice is also from the Building Block Dress book but I added the darts from the the Fairytale Dress. I used silk binding on the neckline, following the tutorial in the Building Block Dress book. I shortened the sleeves as well.
The overskirt was cut from one piece of 54 inch silk taffeta. I cut it from selvedge to selvedge then cut it in half and curved the front. It's fully lined with silk from another project I had left over.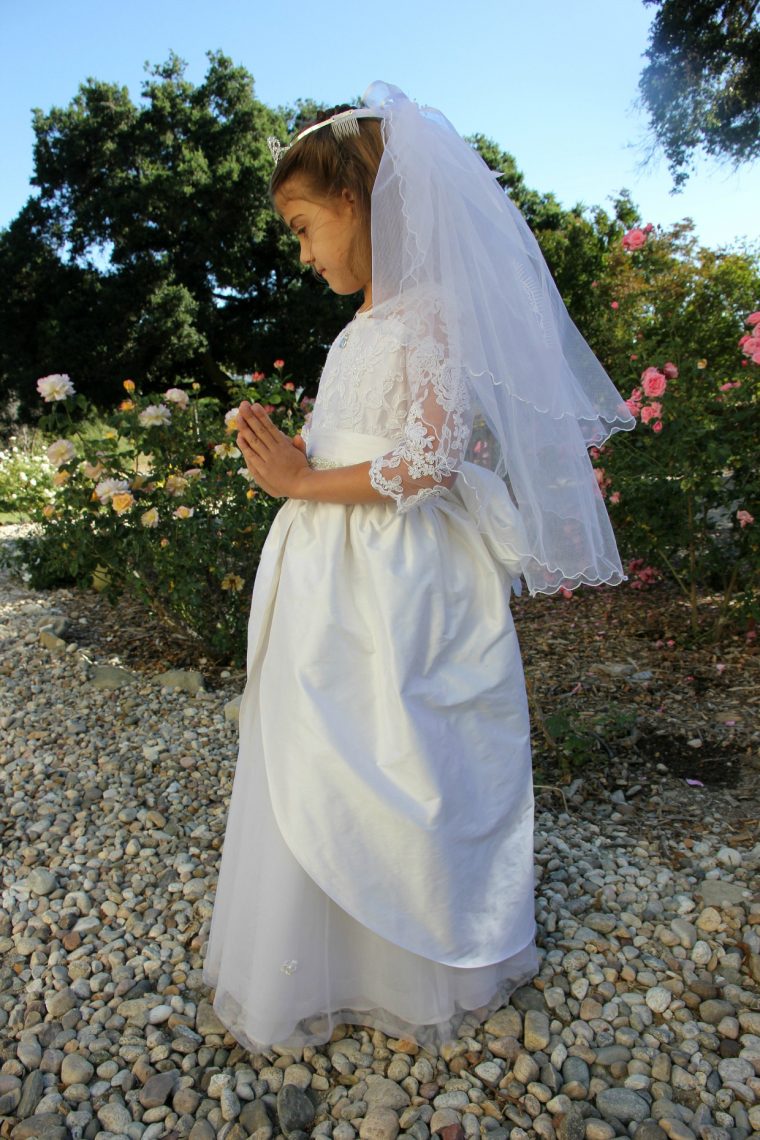 What was the best part?
I started the dress on Tuesday and was done on Friday so it was pretty quick compared to other special occasion dresses I've made in the past, some of which took a whole month to make! But best of all, Genevieve felt so special in her dress which was her design. It fit her long thin body perfectly too, most ready-to-wear dresses are short waisted on her, and she loved it!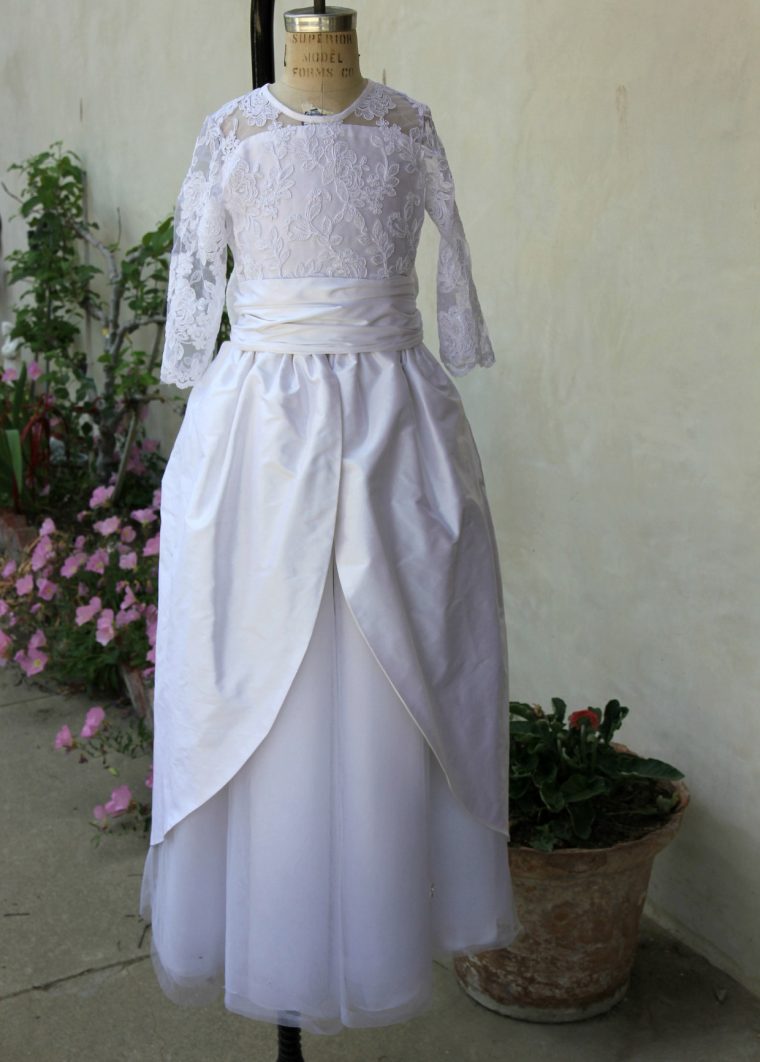 Thanks Justine!
And in case that wasn't enough of a fix for you, here are some other posts we had on the blog that you might be interested in: