Today it's all about lace. Lace is a textile that has been described as 'holes surrounded with thread'. But that doesn't sound very pretty now does it? When really it's a very delicate type of fabric that can produce gorgeous results. Garments can have just a little touch of lace with a little bit of lace trim or an entire dress can be made in lace. One great thing about lace is that it does not ravel, so you don't need to worry about finishing any raw edges. Another bonus is that many come with a finished edge, so hemming isn't always necessary. Also lace is in style every season, so you can sew with it all year round. I've gathered all sorts of inspiration to get you sewing in lace. Enjoy!
1) First up, how gorgeous is this dress!?! Recreate a similar look by adding some lace appliqué to a Rollerskate Dress.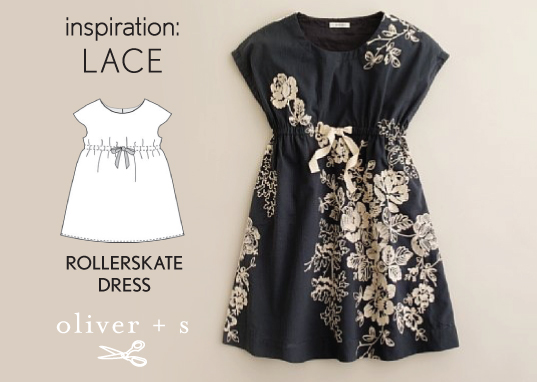 2) Turn the Field Trip Raglan T-shirt into a sweatshirt like this with a strip of lace down the center front.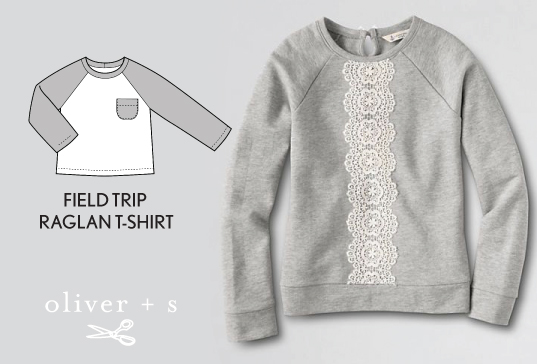 3) Here's another idea for a Field Trip Raglan T-shirt, but this time the whole front panel is overlaid with lace.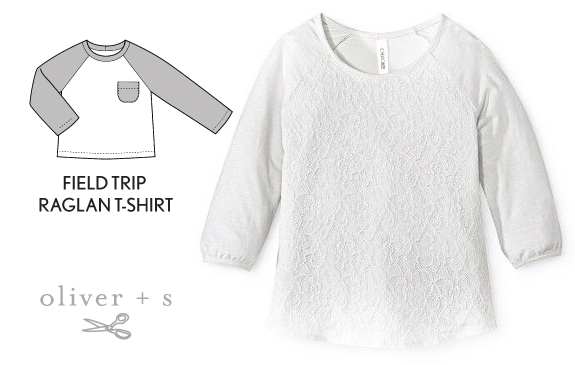 4) Remember this lace flutter sleeve tutorial done on the School Bus T-shirt? It's fast and easy to make.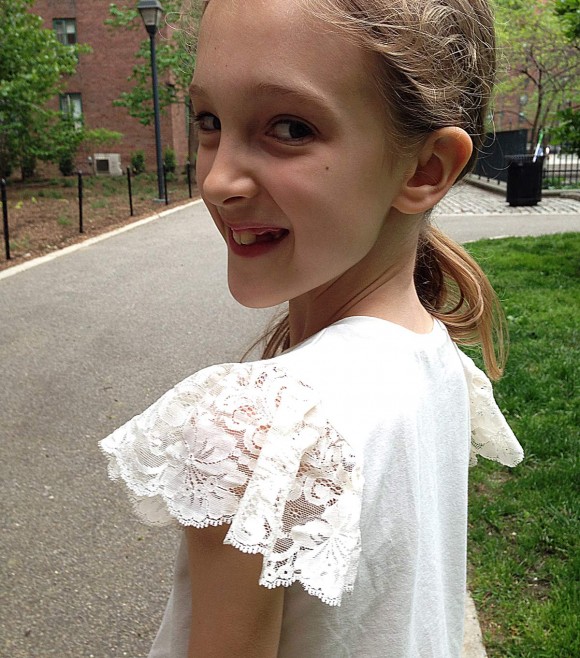 5) We have a tutorial on how to add lace appliqué to the yoke of a knit Hide-and-Seek Tunic as well as to a pair of Playtime Leggings.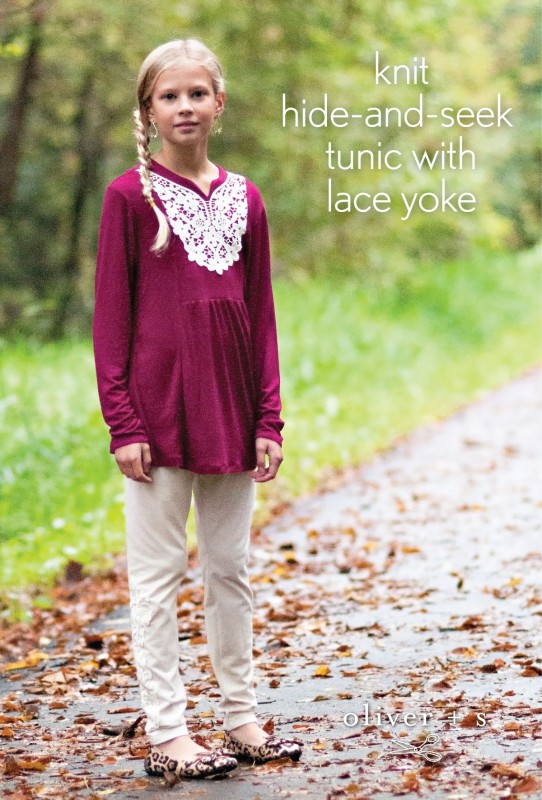 6) Here is a pretty Field Trip Raglan T-shirt with lace overlay sleeves.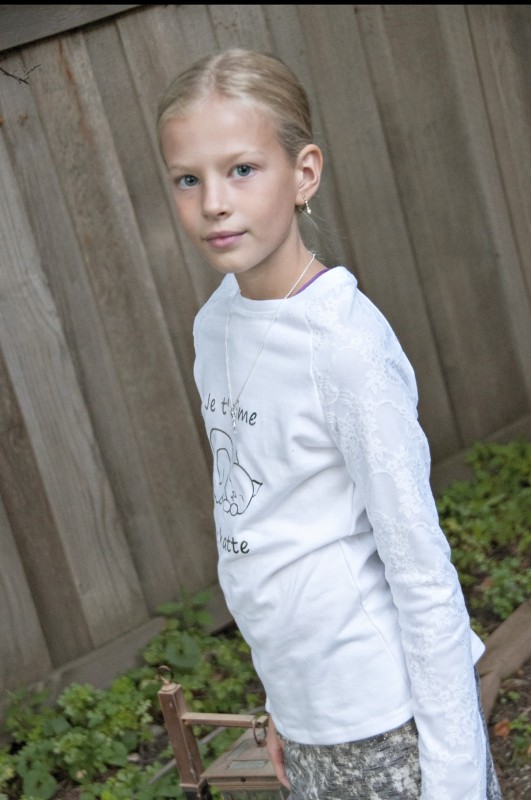 Now here come some ideas from the Flickr group.
7) Brittany made this gorgeous Bubble Dress, she even added cute bubble sleeves.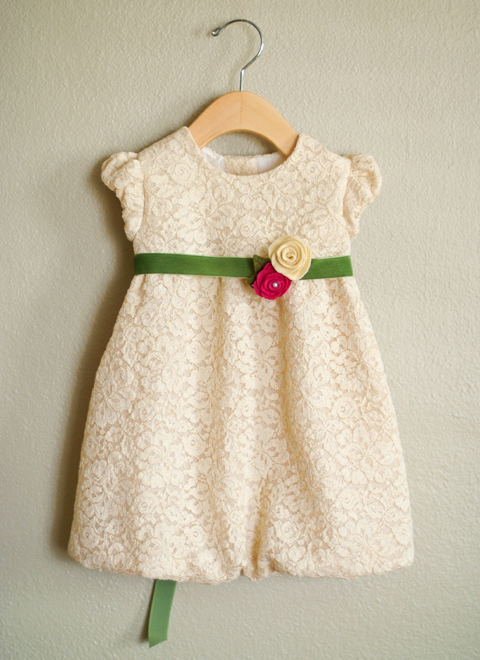 8) Kristin sewed this lovely Roller Skate Dress, you can read more about it on her blog post.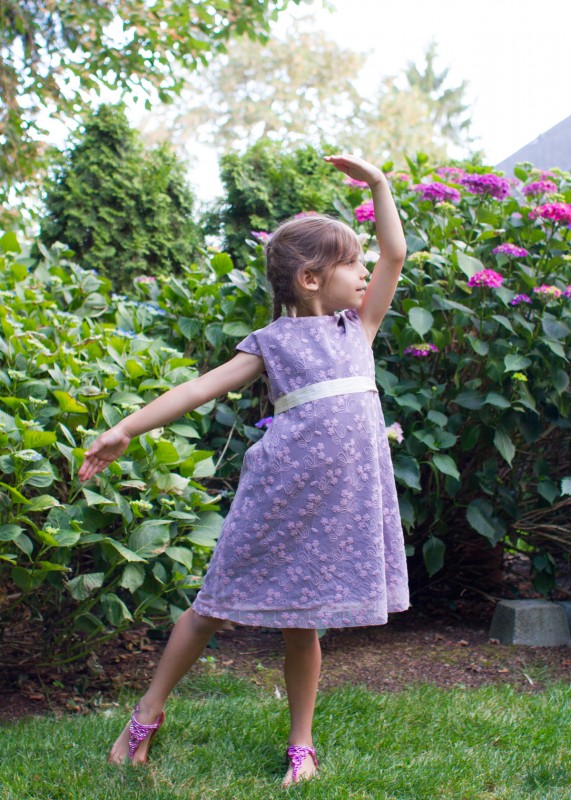 9) And lastly, Meagan created this fun neon yellow sweatshirt fleece dress with a white floral lace center panel using the Seashore Sundress pattern.