Please join me in welcoming Valentina to the blog today. She created an amazing dress for Easter, and she's here to share how she did it. We're so happy to have you here Valentina!
Name: Valentina
Pattern: Building Block Dress
Fabric: Fabric is from my stash without labels. The green outer fabric was bought at a liquidation sale of Hancock Fabric. It is some kind of poly-rayon-cotton blend. The lining is quilting cotton from JoAnn's. Other notions include piping and a short zipper.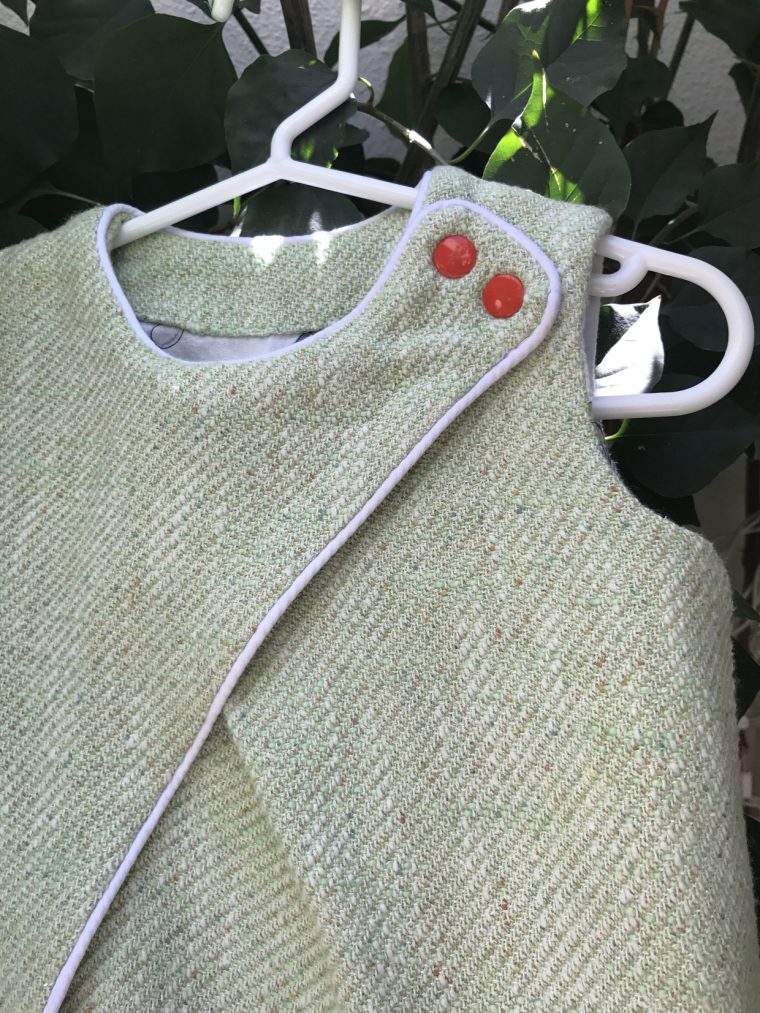 Project details: Some time last year I saw a picture of a baby dress that just stayed at the back of my mind. It had pleats, it was closed at shoulder and had no back closure. I did like how it looked, but it was the mystery of the construction that kept me thinking about it. A year full of little girl dresses later, I came into possession of the Building Block Dress book by Liesl and decided to tackle the elusive "no closure" dress for Easter. To keep up with the spring theme of Easter I used minty green bouclé with white piping for fresh contrast.
I started with a basic bodice and made it into an A-line dress using the instructions in Chapter 4 (pages 82-83).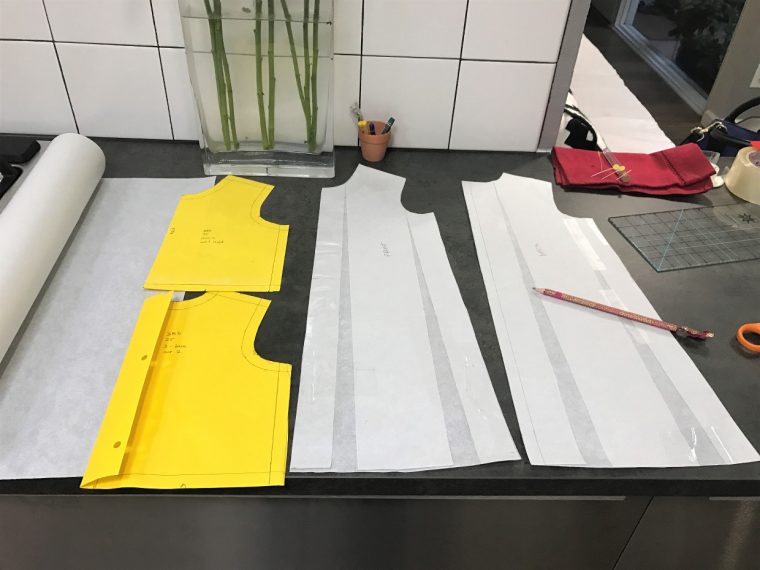 Keeping the back plain and in one piece, I cut the front into two main panels using the color blocking technique from Chapter 4 (pages 90-91). Even though I did not use different colors the instructions are very clear on how to divide one pattern piece into several and add seam allowance in appropriate places. One of the panels has two types of pleats that I added with the help of, again, Chapter 4 (page 76). Once all the pieces were cut, I added facing to the lining pieces (read the very excellent tutorial on the Oliver + S blog on how to add facing to lining without making adjustments to the lining pieces).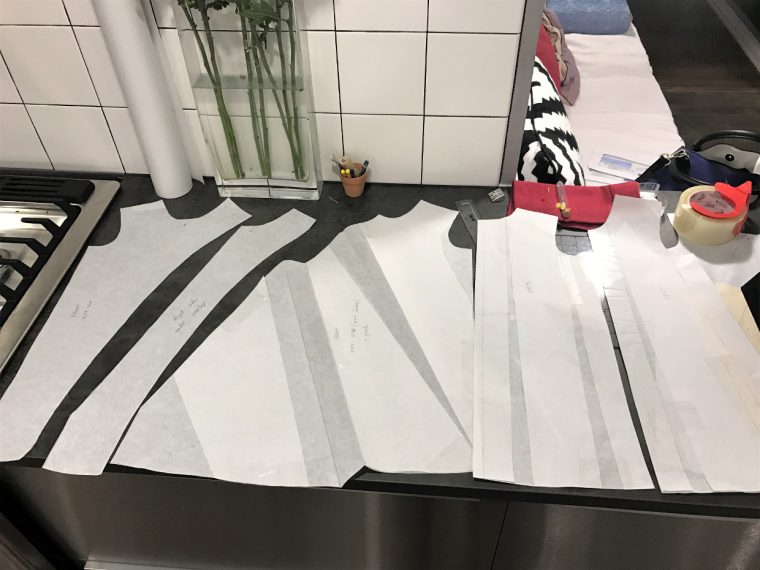 I was so happy with the way the facing worked out that I snapped a picture while sewing.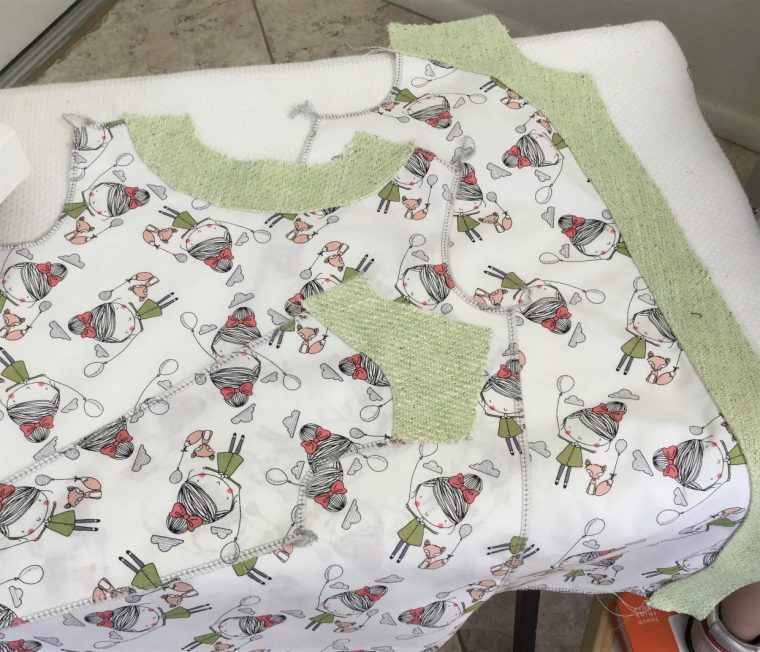 The Easter Dress came together quite easily, since it's sewn like a regular dress with full length front closure. I had to mess a bit with the zipper and the four layers of fabric that I had below the zipper to make sure everything laid smoothly. I am not sure whether my dress ended up having the same construction with the one from the inspirational photo, but I am happy with it. Beyond the hidden zipper it has two snaps at the shoulder.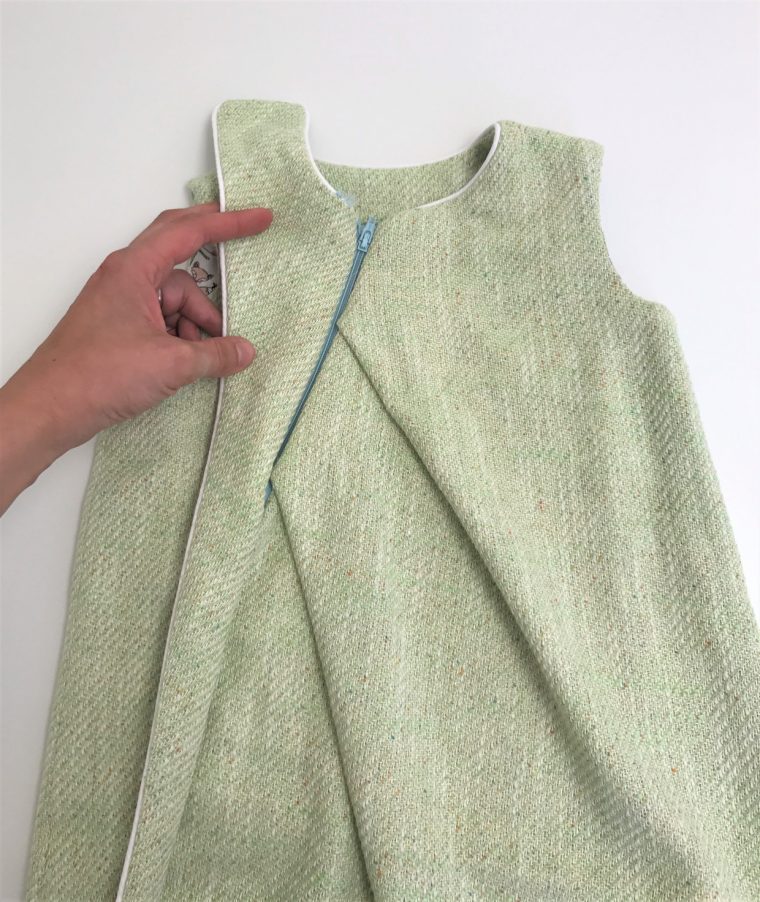 Even with the occasionally slipping and fraying fabric that I was working with, attaching the piping went smoothly and looked good at the end (do check out the online tutorial about piping).
At the end, I had a very happy girl in her new minty green Easter dress!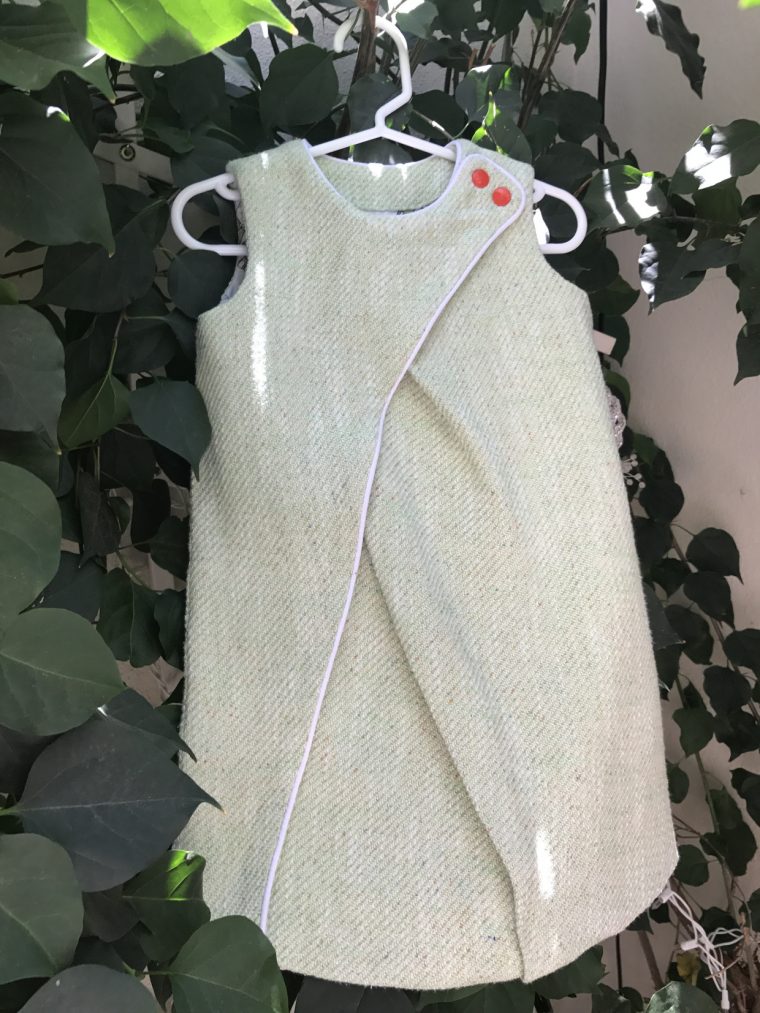 Why it was so much fun to make: Being a scientist at heart (if you count Economics as science), I enjoy the process of figuring things out, tinkering with pieces until they fit, using known algorithms (tutorials) and coming up with new ones. The Building Block Dress book is perfect for that. You can either look at different elements and figure out how they all go together or, like me, you can start with an idea and see what techniques you need to do to make it work.