Last year the Lisette for Butterick B6244 coat pattern was released and it was a big hit! You'll find the sew-along for it right here. It has been a very popular make and we've already featured so many wonderful versions (including some sleeveless), but today we have yet another one sewn by the talented Emily.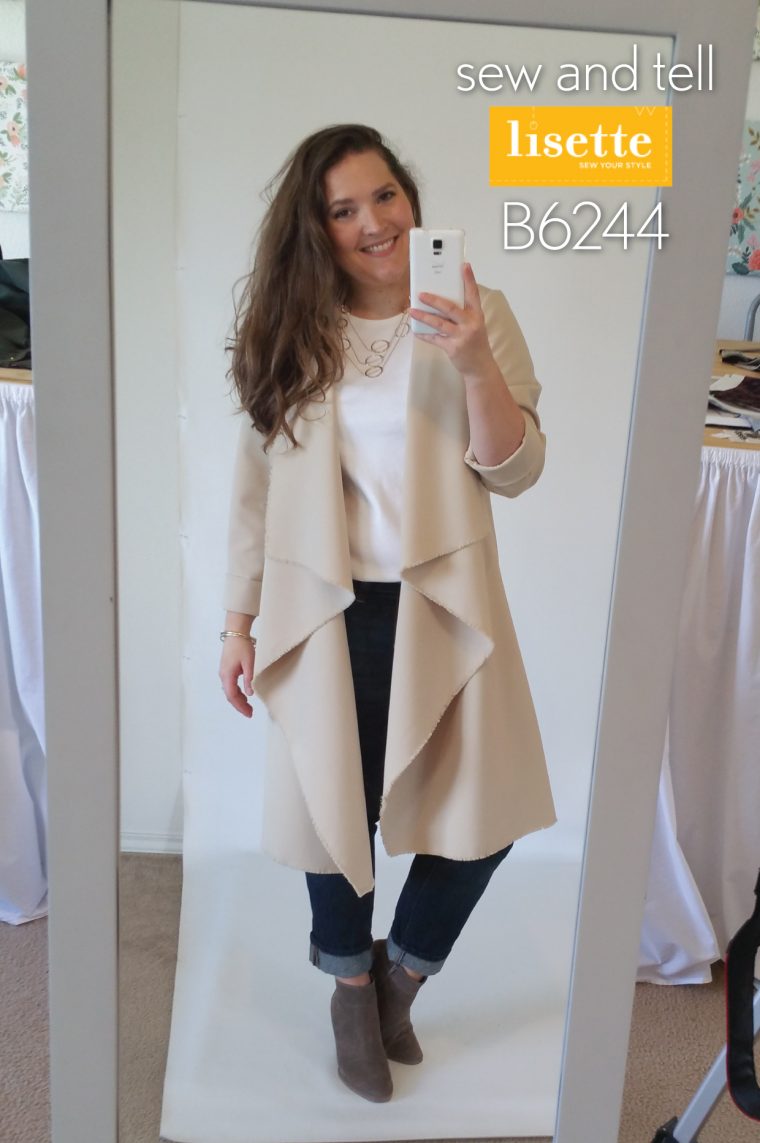 Name: Emily
Where can we find you on the internet? Blog, Instagram, Pinterest

Project details
Link to your project: Fall wardrobe: Butterick 6244
Pattern used: Lisette for Butterick B6244
Fabric used: Ivory double-faced medium weight woven wool, 97% wool/3% Spandex.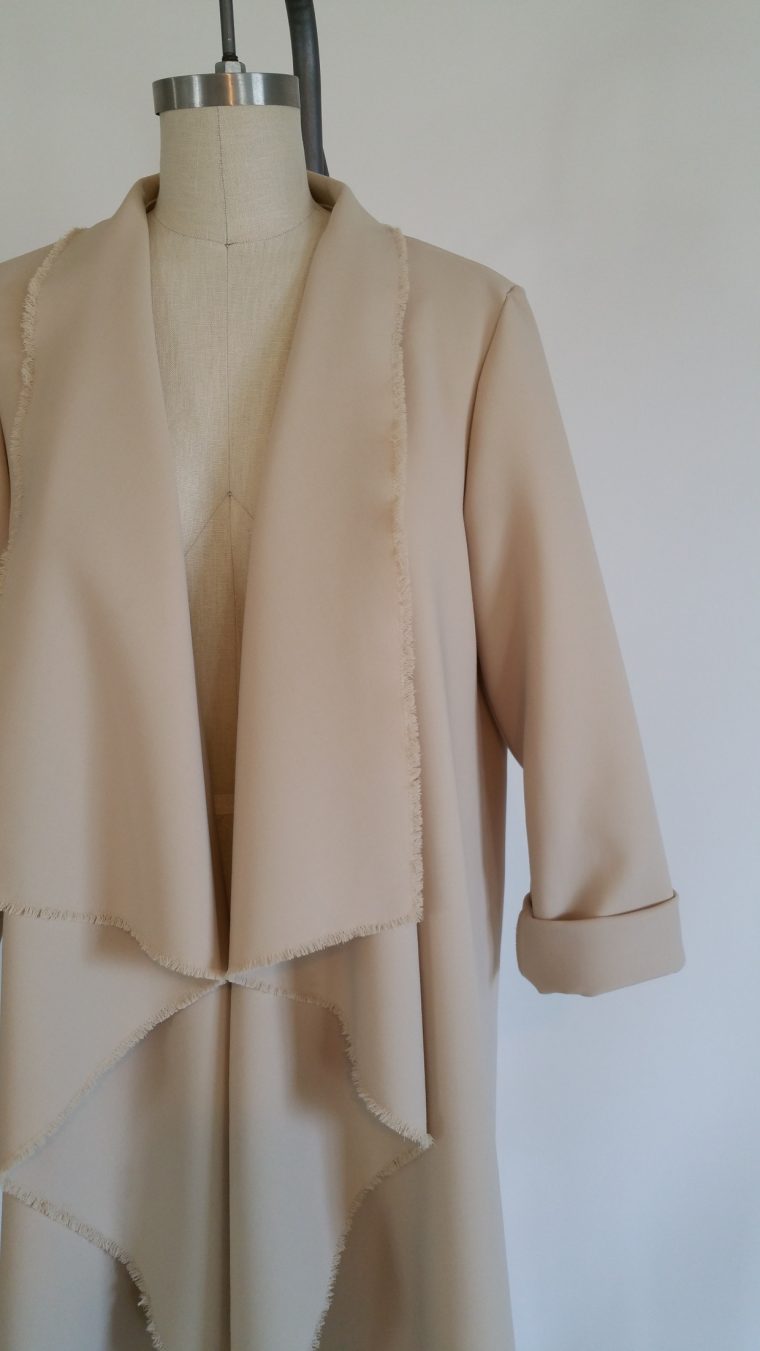 Did the fabric work well?
Yes. There is a nice drape to the fabric, which lends itself well to the design of the pattern. My fabric wasn't heavy or thick to begin with, but it was too much for a flat fell seam and narrow hem–where those two elements met became too thick and bulky. That was the only drawback; otherwise, it was perfect for this project.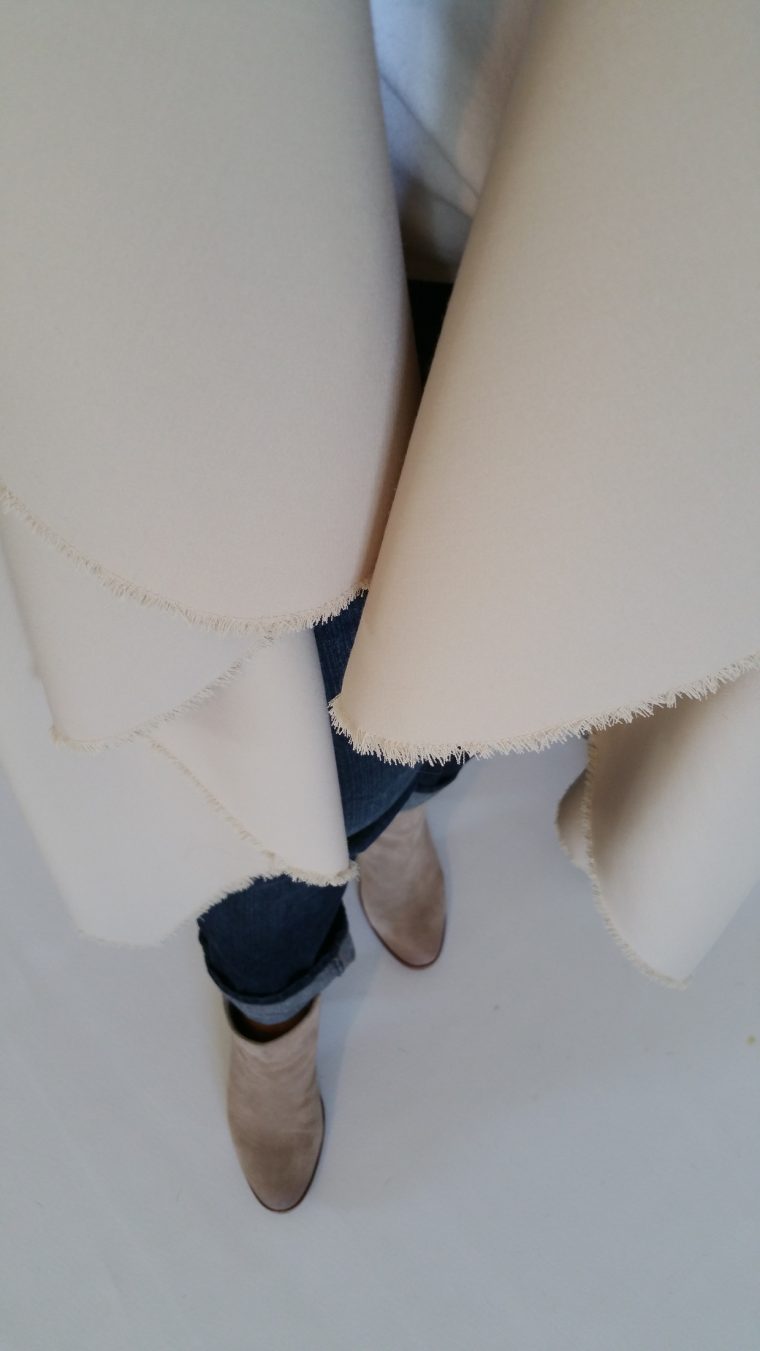 How did the sewing go?
Sewing was straightforward, and the sewing instructions were clear and easy to follow. The flat fell seams look clean and professional but they also created some bulk, making the hem a challenge. Sewing a flat fell seam in the sleeve was also difficult, so I ended up serging one of them. This made a difference when I went to serge the armscye seams as well. I found that a narrow hem affected the drape of my fabric, and it didn't look quite as clean as I would have liked so I frayed the edges instead.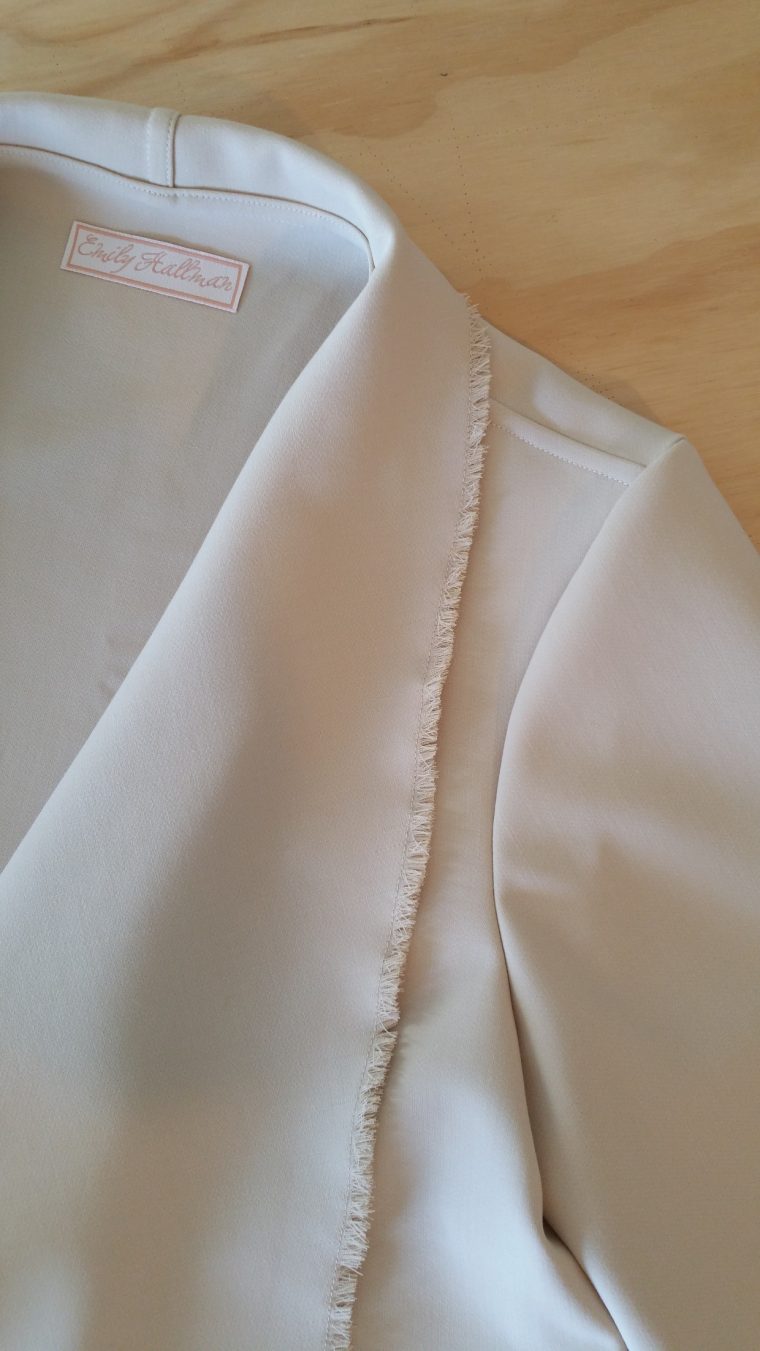 What was the best part?
The finished product! This particular project is quite different from the garments I normally sew, but it became an instant favorite the moment I put it on. I've been wanting a wool cardigan coat just like this for some time, so it's safe to say I'm beyond happy with it. And although linen isn't among the suggested fabrics for this design, I think it would be gorgeous in that fabric for spring. I will make this again, for sure!