Today it's all about color. Have you seen the Pantone fall 2016 colors yet? They are gorgeous and full of rich earth tones just like the colored leaves on the trees. It's getting colder and with the changing weather it's time to make an appropriate autumnal wardrobe.
I've put together some examples of how you can mix your favorite fall Oliver + S sewing patterns with the Pantone fall 2016 colors. These are to help get your creative juices flowing. I'm hoping it will inspire you for your next sewing project.
Maybe some of these colors will inspire you to design something for our Building Block Dress Design Contest that is currently going on.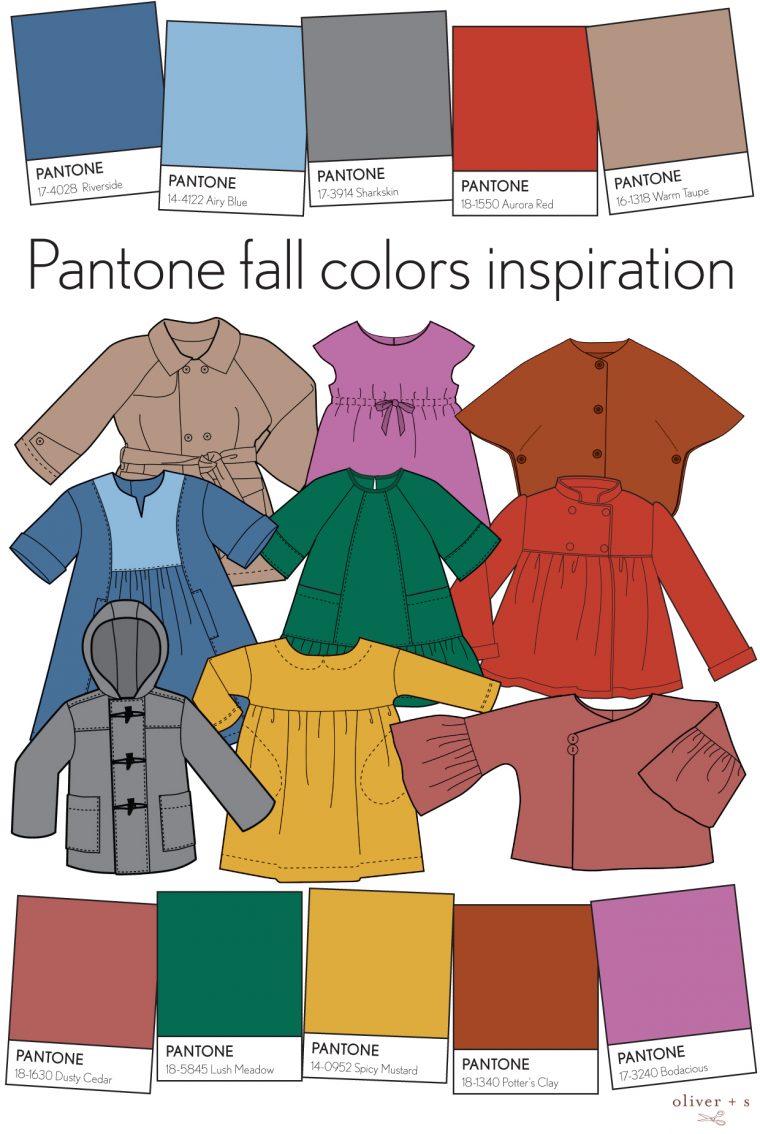 1) Let's start out with some beautiful blues. Take the Hide-and-Seek Dress and sew a Riverside dress with an Airy Blue yoke.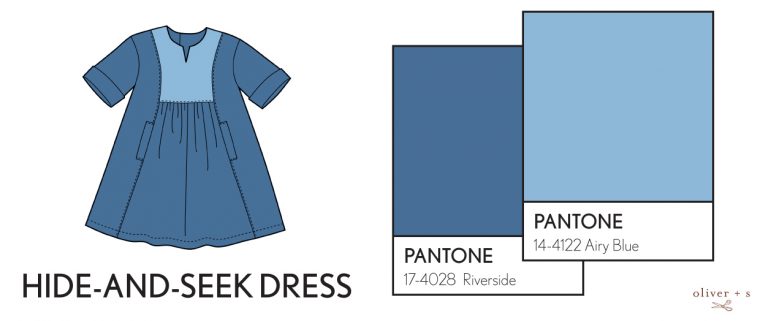 2) How about a Carousel Dress in Lush Meadow? This dress would easily transition into the holiday season.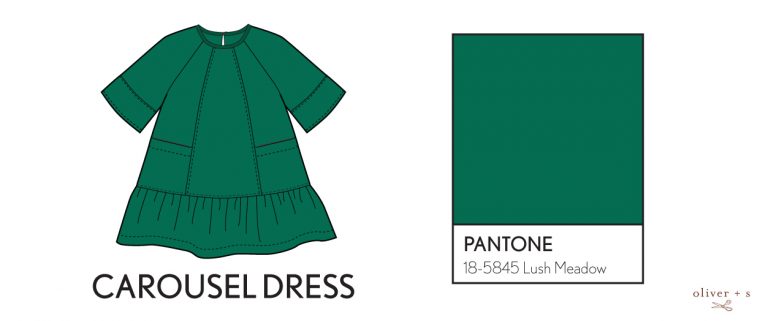 3) Whip up a Playtime Dress in Spicy Mustard. It will be golden!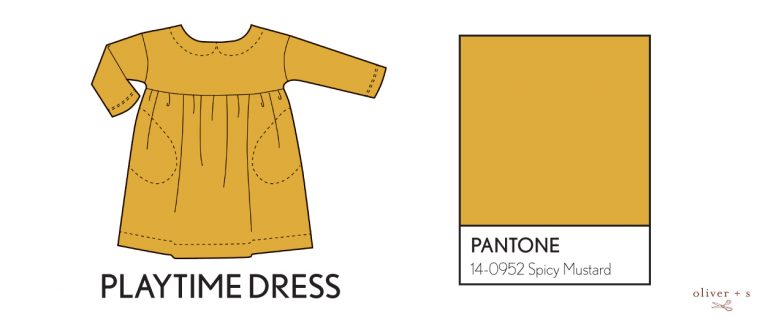 4) Try a Roller Skate Dress in unexpected Bodacious, a fun girly color.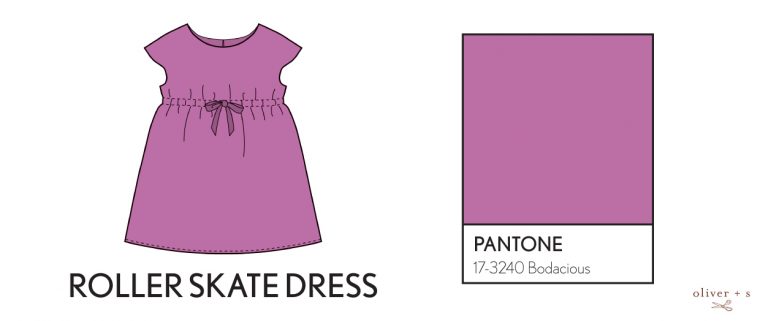 5) If you're looking to keep things classic, opt for coats and use these interesting Pantone fall colors. A Secret Agent Trench Coat in Warm Taupe would be a classic look for both boys or girls. Warm Taupe is a timeless color that coordinates well with all of this fall's Pantones colors. I can see any boy or girl wearing this outside on a rainy and soggy fall day.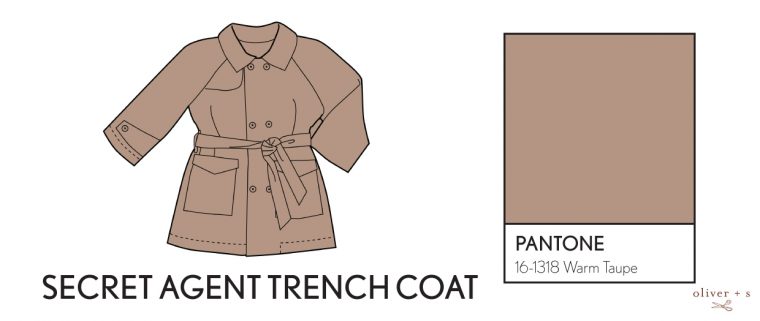 6) Keep cozy on a chilly and blustery day with a School Days Jacket in Sharkskin. This one would work for either a boy or girl.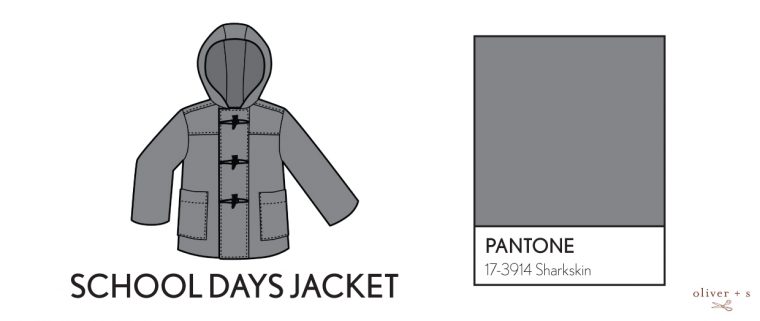 7) For a windy day, how about a Sunday Brunch Jacket in Aurora Red? This would make suitable outerwear for the holiday season, too.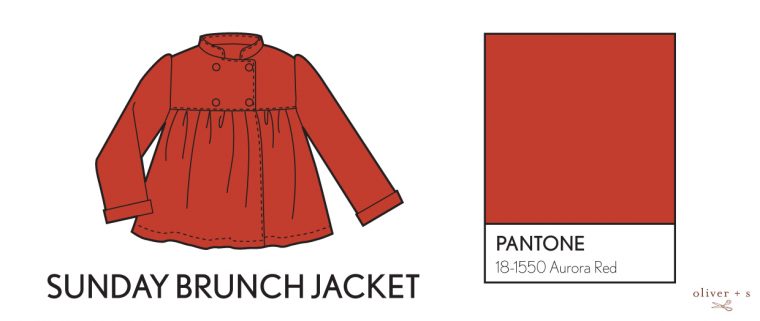 8) When it gets brisk, try a Forest Path Cape in Potter's Clay, a nice earthy color. I love this style for our cooler months of fall. It will be perfect for a stroll on a leaf-strewn lane.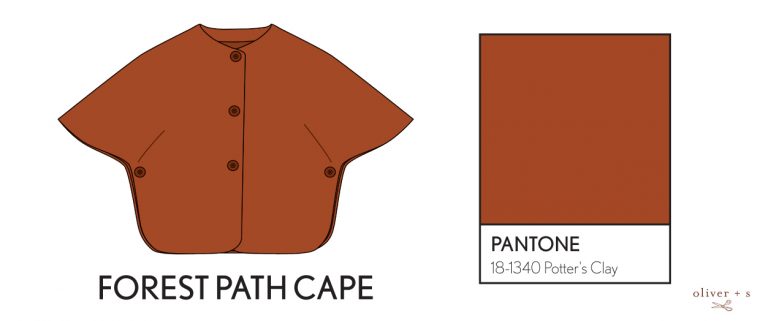 9) When it's breezy outside, how about a Firefly Jacket in Dusty Cedar? This would be deal for walking and jumping through crunchy leaves on the ground.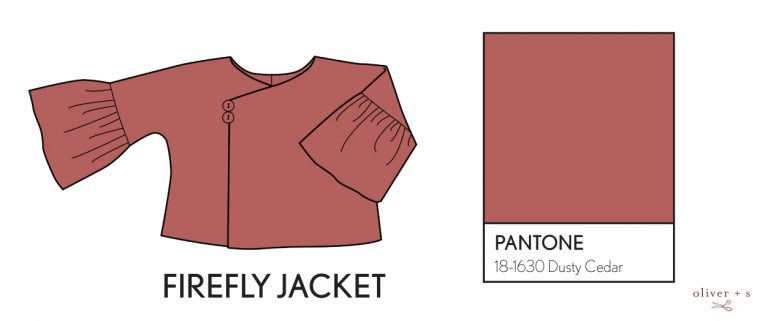 I hope you enjoy this post as much as I enjoyed putting it together! Will you be sewing with the Pantone fall 2016 colors in the near future?