Today we're announcing the Building Block Dress Design Contest. We hope that you're up for the challenge and will join us!
This is the fun little competition I alluded to on Monday. The main idea here is to get you thinking about the design elements you would like to see in a dress (using the techniques in the book) and the different fabrics you would use to make that dress.  After all, the way a dress turns out depends on the interplay of design details and the fabric (or fabrics) selected.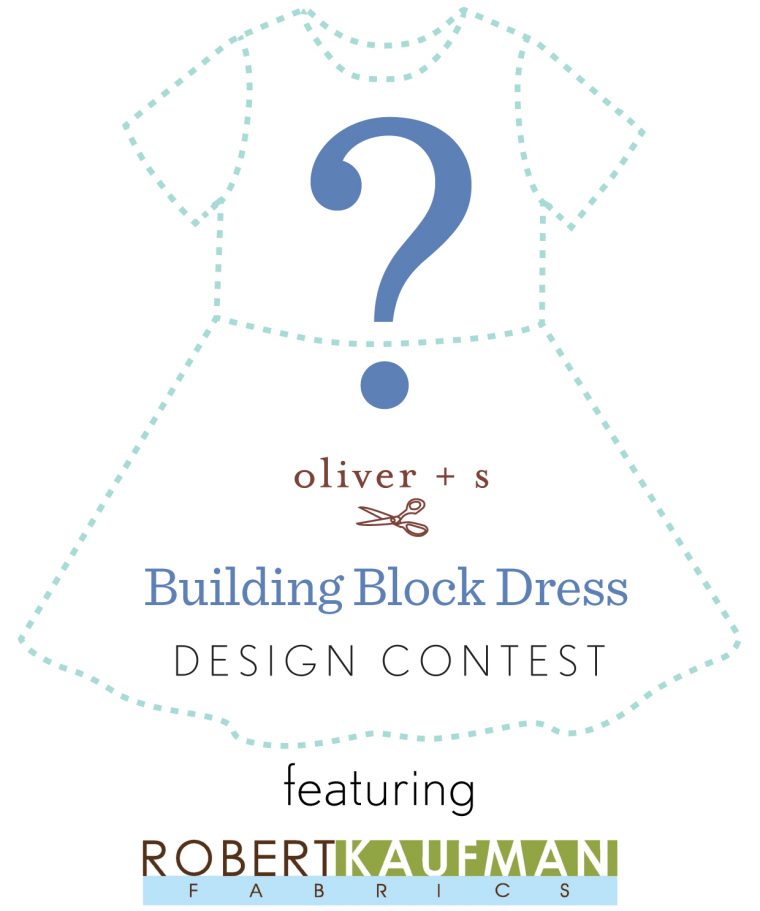 And here's where it gets fun. You can participate with your own designs and/or with your kids' or grandkids' ideas. We would love to see some more examples of collaborative design!
Here's how the contest will work:
Download a copy of the Building Block Dress design worksheet.
Review the various fabric collections from Robert Kaufman that are available for the contest and choose the one(s) you would like to use. (You'll find all those details below.)
Create your dress on the Building Block Dress design worksheet. You don't have to use the Building Block Dress itself for the pattern, but you must include two or more pattern alteration techniques from the book with a sewing pattern (children's or women's, for those of you who don't have kids) to develop a style of your very own. On the design worksheet, indicate which of the Kaufman fabrics you've chosen, either by drawing the fabric or writing the information (name of the fabric and color/pattern).
Photograph or scan your finished design worksheet and upload the image to the Internet. Then and submit your design to the contest by using the Add Your Link button below.
Submissions will be accepted until midnight ET, November 3, 2016. We will open voting on all entries on November 4. Then, on November 14, the design with the most votes will be named the winner.
If you are the winner, you will receive enough of the fabric you've chosen to make the dress you've designed!
Sound like fun? I hope so! Here's where you can enter.
So to get you started, let me introduce the fabrics that are available to use in the contest.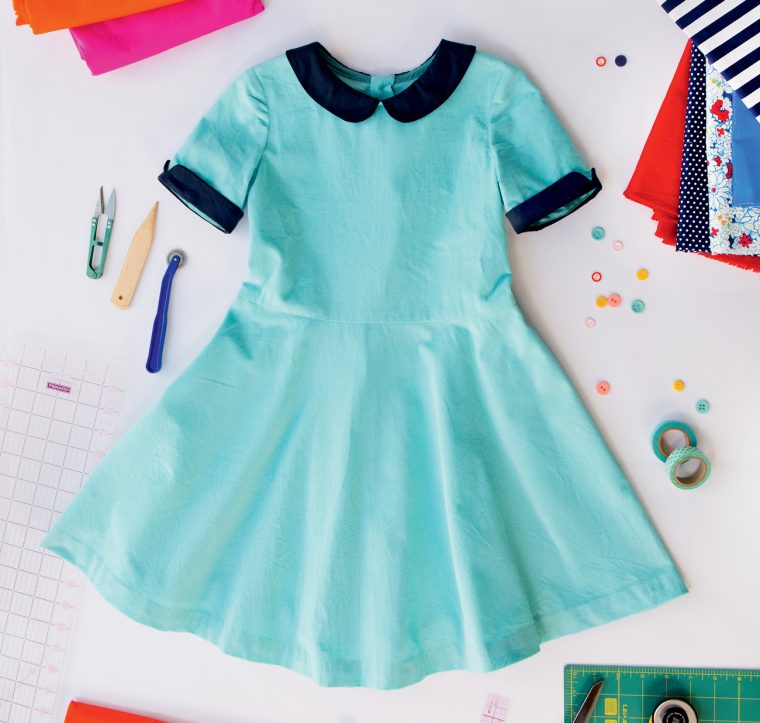 Twenty-one-wale corduroy. This is the corduroy I used for the dress on the cover of the book. It's a very fine corduroy with a soft hand and quite a bit of drape. It's not very heavy, and it's available in an enormous range of colors. But don't take my word for it. See for yourself. This fabric is just lovely to work with. It doesn't require a lining, and it's so, so soft.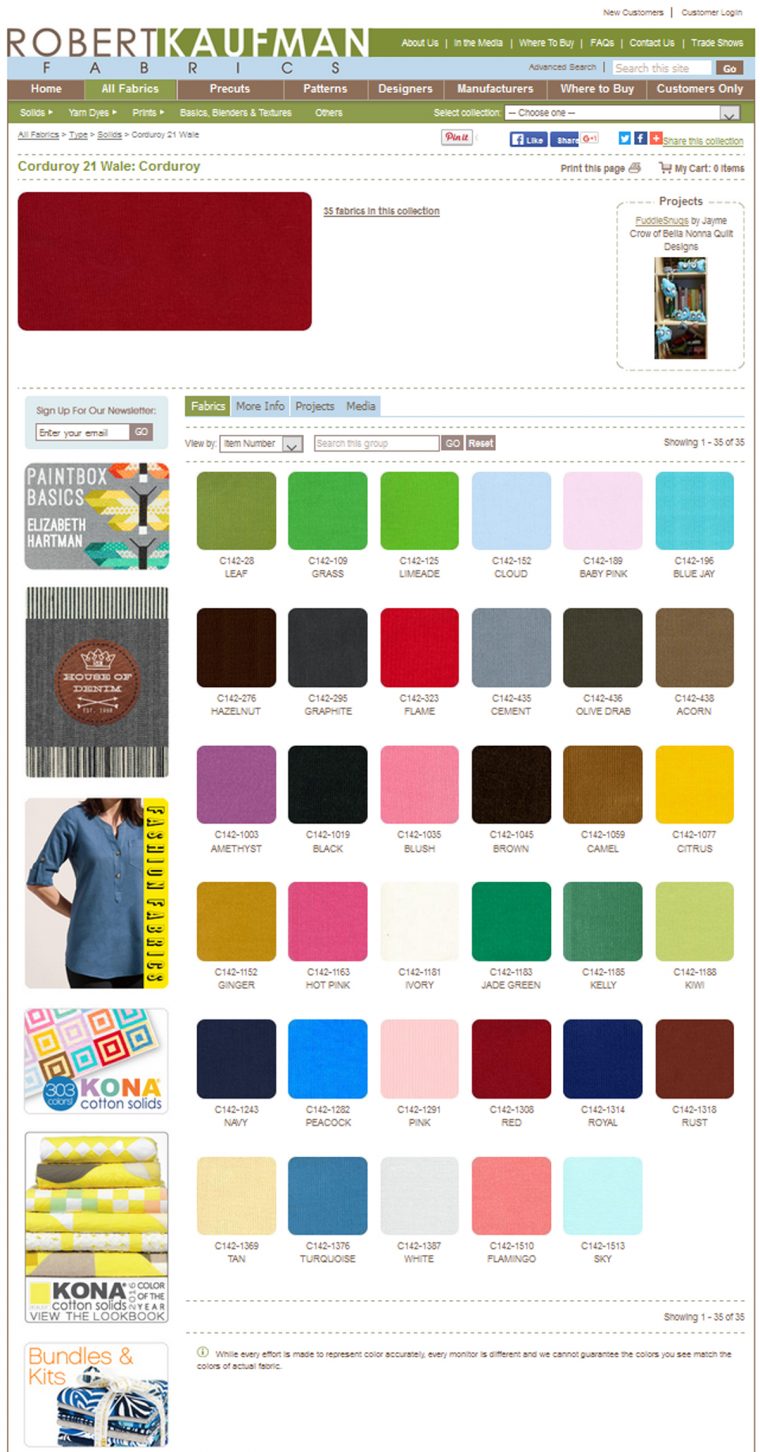 Stretch Vera Sateen. This fabric is 55″ wide, so you don't need much of it. It's a heavier weight that lends itself well to dresses with more structure. I used it for Dress Variation P in the book. Sateen has a slight sheen to it because of the way it's woven, so it's dressier than a poplin or quilting cotton. But Vera Sateen is also a really sturdy fabric. I loved working with this one.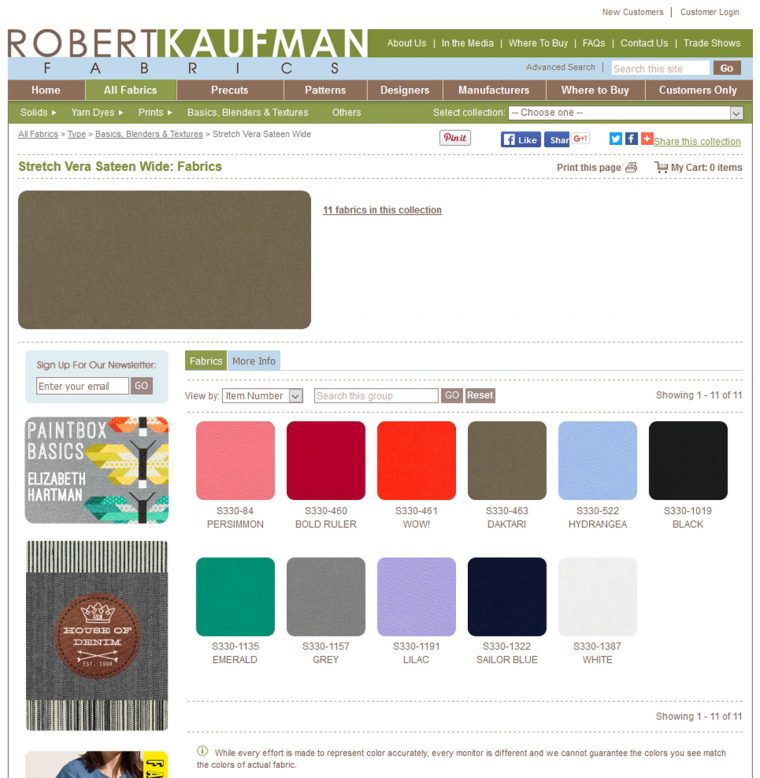 Indigo Chambray Union. This is one of my favorite chambray fabrics. It has a really authentic denim appearance, which is to say that it has a more natural, nubby appearance with a light weight that isn't stiff at all. I've been using a lot of this fabric to sew for myself as well. It's very easy to work with, has a nice drape, and lends itself to a wide variety of purposes: dresses and shirts especially.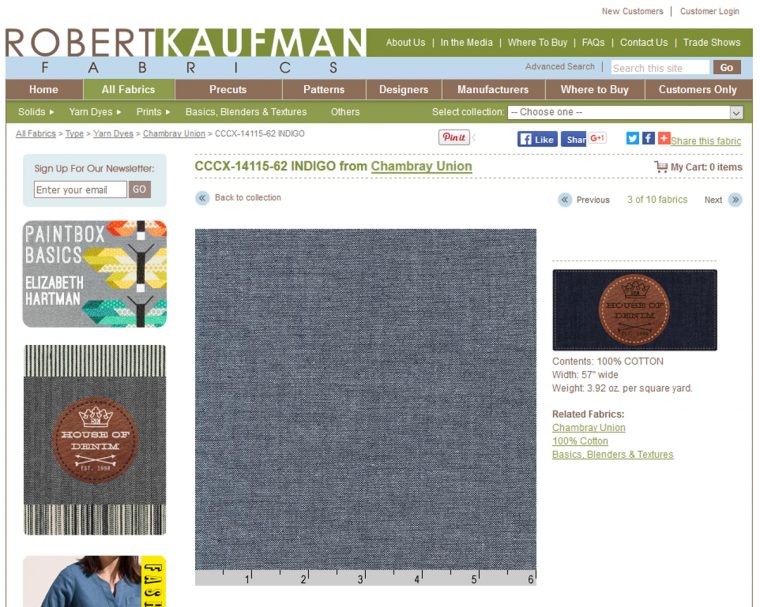 Essex Linen Cotton. This is a really popular fabric from Kaufman. It's a staple for many people who sew. Essex is a more substantial fabric–slightly heavier than quilting cotton–that retains a lot of the appeal of linen (the hand and texture) without the annoying bits (wrinkly, wrinkly, wrinkly). This fabric would work for almost any style of dress. It's a versatile weight, and you can see that it comes is a wide, wide range of colors.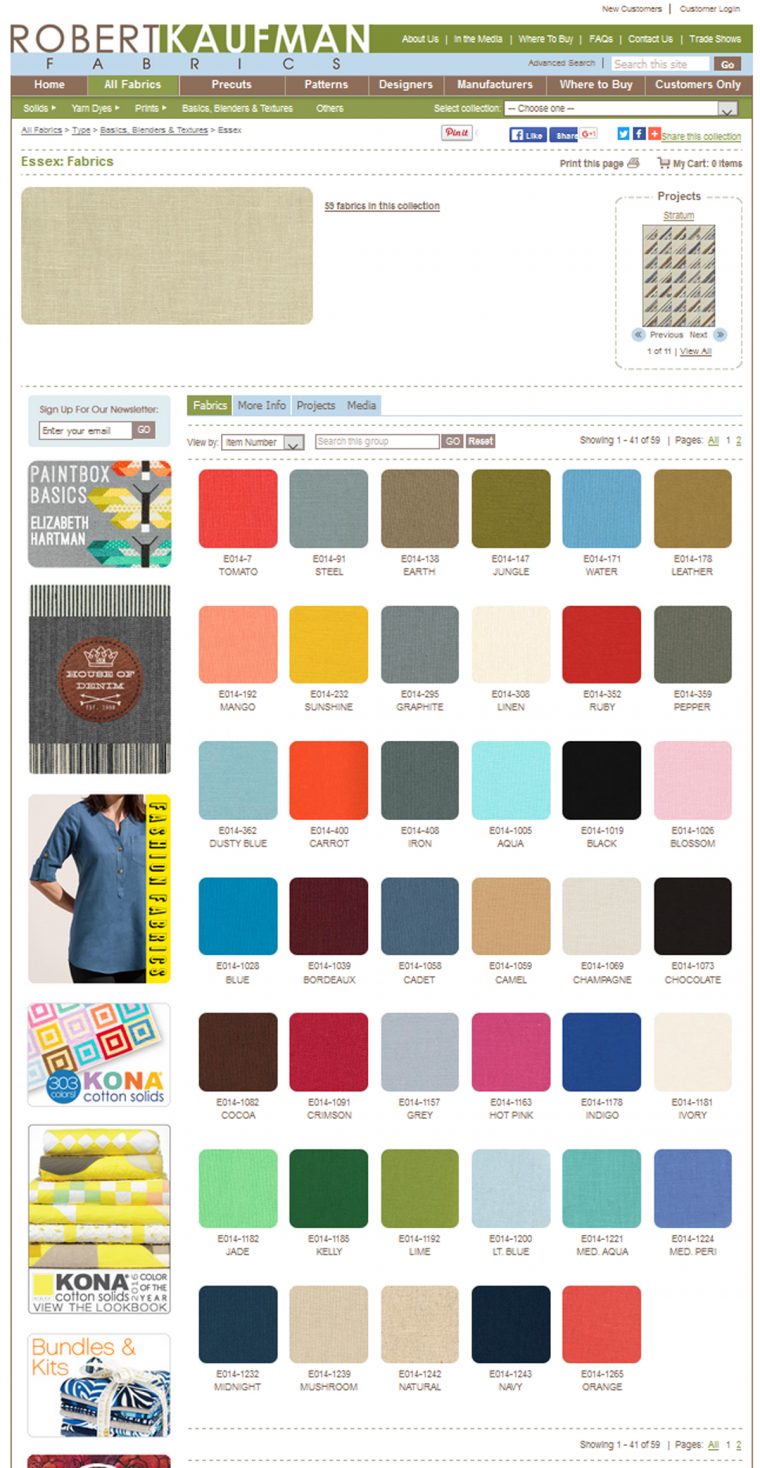 Carolyn Friedlander's Euclid. If Carolyn's fabrics weren't so stunning, I might be a little annoyed with her because I've been dreaming of designing a collection of overdyed fabrics myself. This grouping is Kaufman's wonderful and enormously popular Essex linen/cotton fabric (see above) that's been printed on. I think the Natural and Denim prints are especially stunning.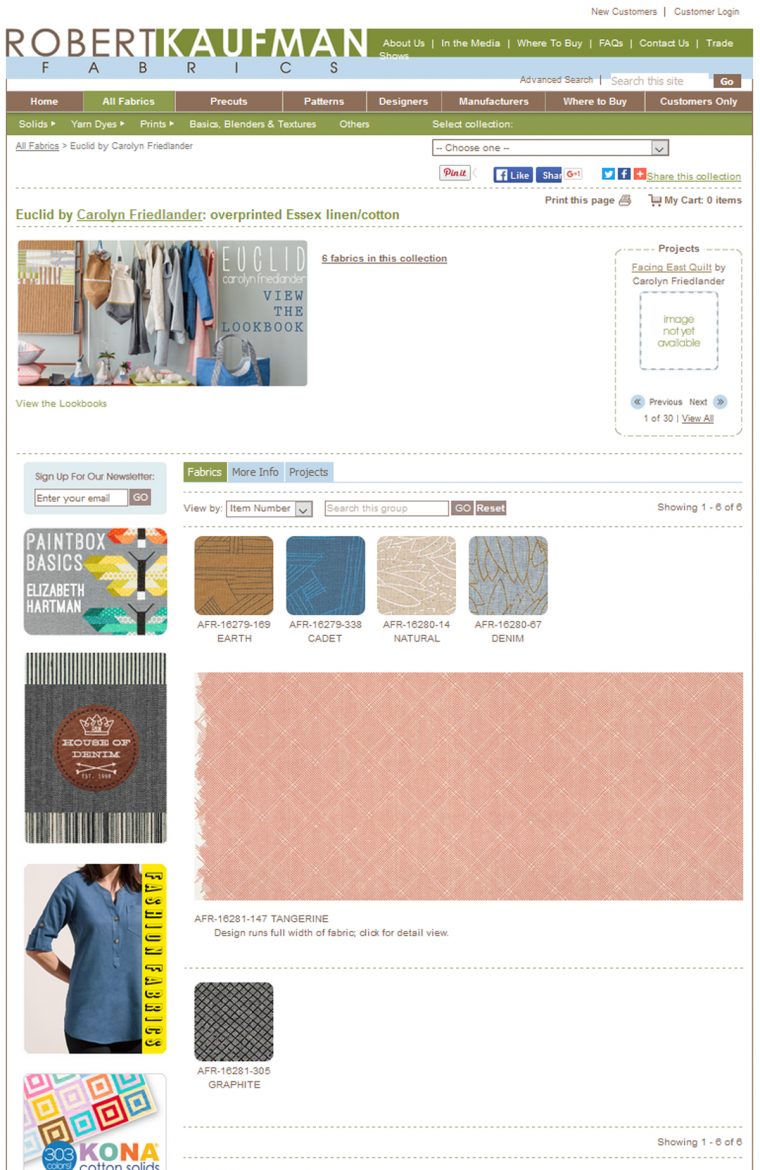 Cambridge High Count Combed Cotton Lawn. This fabric has a lovely, soft hand with moderate drape. It's a good idea to line the lighter colors. I often use this quality as a lining and for garment details like collars, cuffs, and bias facings when I am working with other fabrics. The colors are quite stunning. It's a lovely, lightweight quality that I turn to again and again.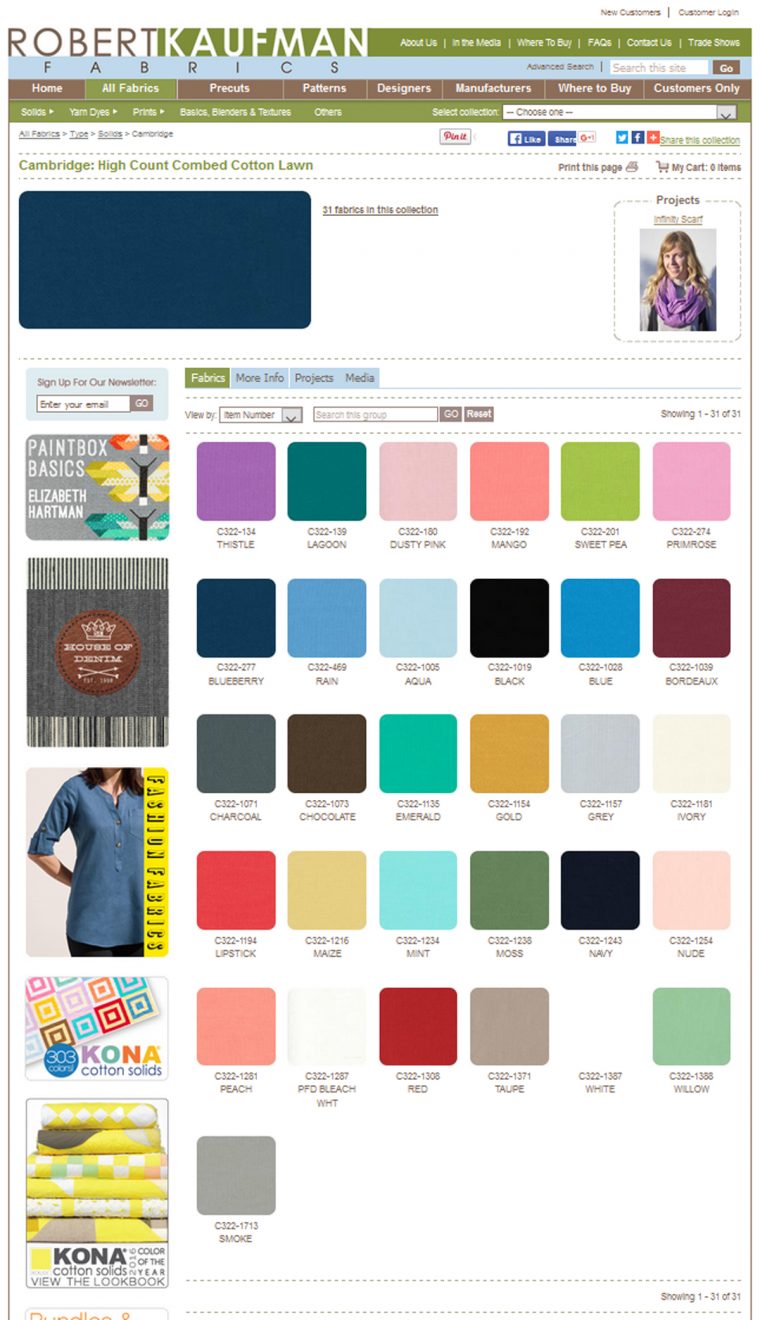 Woodland Clearing Lawn. This is my own collection for Kaufman using the Cambridge lawn quality. I've talked a lot about this collection. Many of the colors in this collection coordinate with Cambridge lawn solids and vice versa. We added colors to Cambridge to coordinate with the collection as well.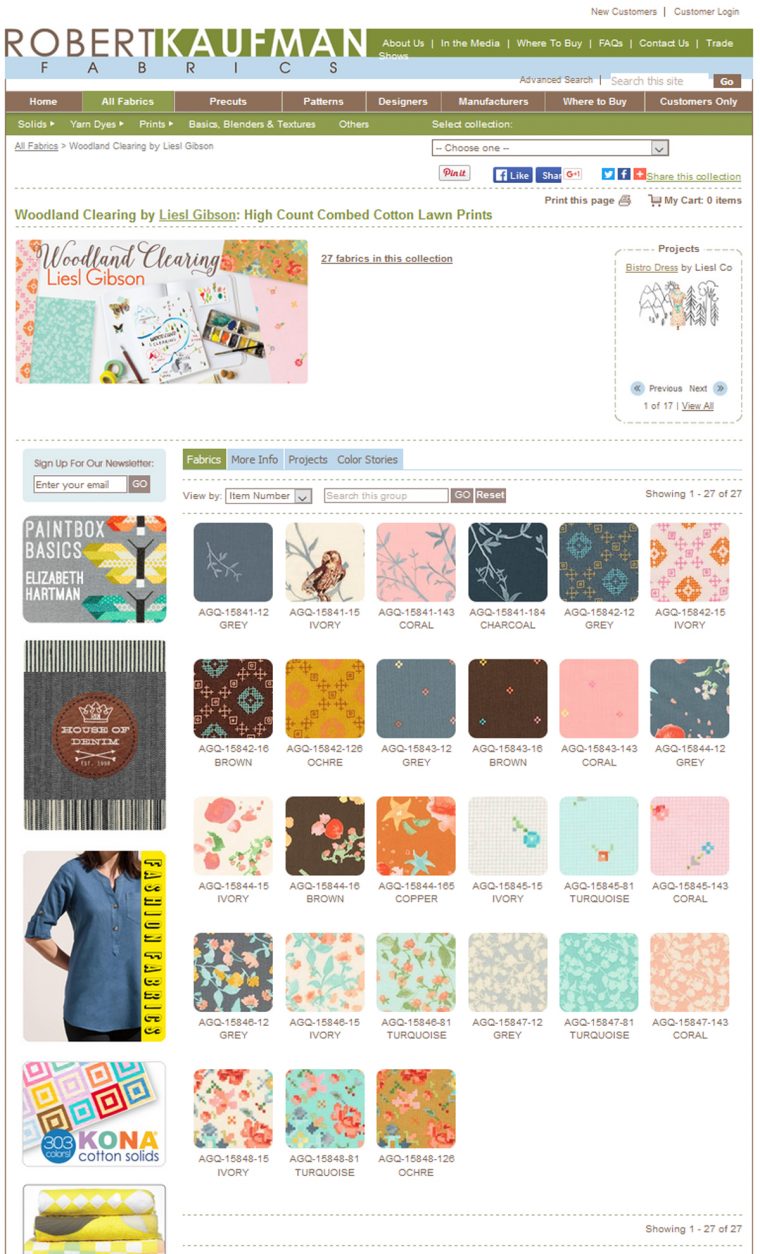 I think that's it. Any questions? If not, start designing! I can't wait to see what you make.