Hello friends!
It's been so much fun to see all the wonderful things you're doing with the Building Block Dress book already! I know Halloween is right around the corner and many of you are too busy sewing costumes to think about dresses. But you're still squeezing in a dress here and there, and some of you are even using the techniques in the book to alter patterns for your costumes–which is just how I hoped you would use the book! (That's how I'm using it, too. I'll show you soon.)
Anyway, I've been hearing from a lot of you that your kids are just as excited about the book as you are, and apparently many of your girls have been getting into the design spirit. Of course I love this because it's exactly how I became interested in sewing. My mom and I collaborated on a lot of the clothes she sewed for me. When you work together to choose a pattern or a style, select fabric and trims, and put it all together it allows kids to feel empowered and to use their creative ideas, even if they aren't interested in sewing or learning to sew. I didn't start sewing until I was in college, but I understood a lot about clothing and design because I went to the fabric store with my mom, touched the fabrics, and learned which fabrics worked best for different styles.
Working together also makes it much more likely that your kids will wear the things you sew for them since they're personally invested in what you make. With that in mind, I've asked a few friends to show us what they've been making with their girls. Here they are.
Allison told her daughter to draw any dress she wanted for her sixth birthday, and she did! She even specified which prints she wanted on her dress, and Allison was able to locate fabrics that met the designer's "vision." Nice to have such a talented sourcing department, right? Here's the design sketch and the final dress.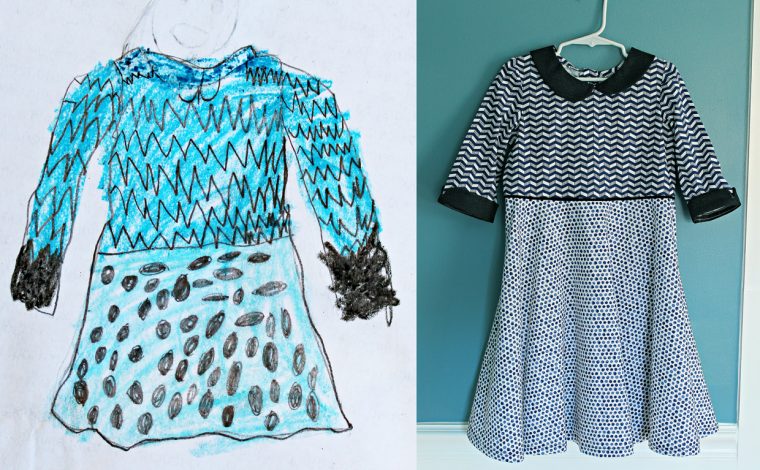 Doesn't Allison's daughter look happy with her finished dress?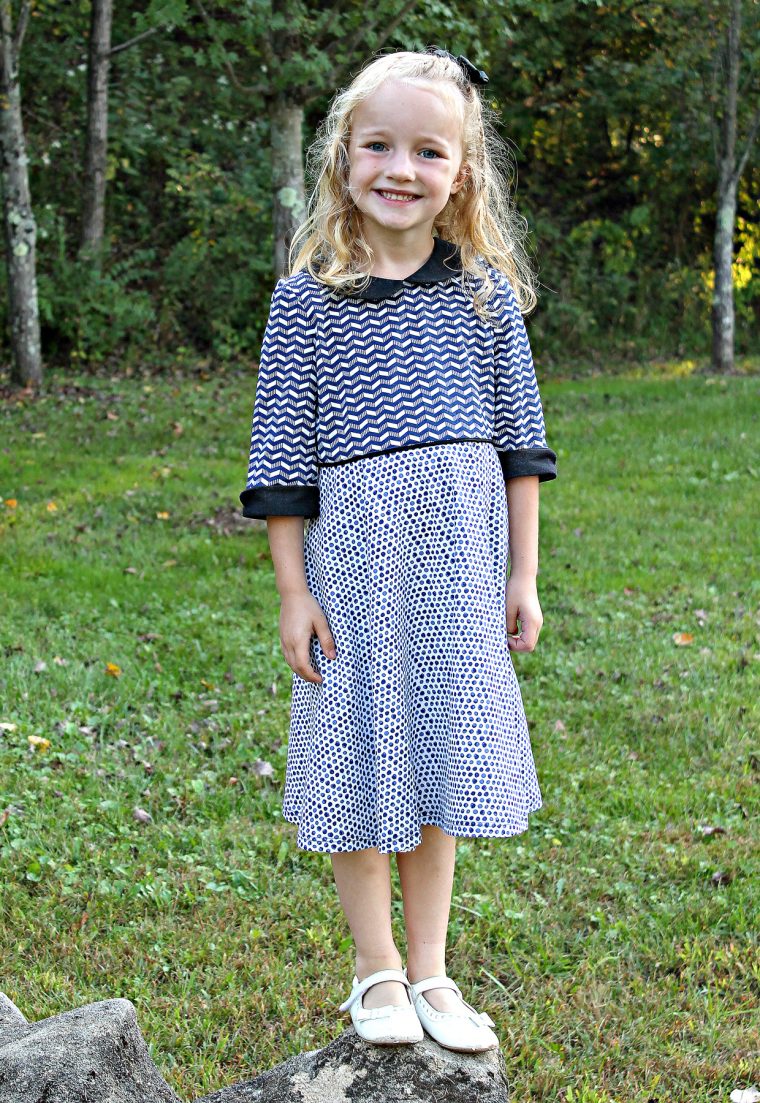 So sweet. I'm sure she'll remember this one forever.
Melani's daughter drew a dress for her mom to sew, too. They weren't able to find fox fabric (we nominate this one), and a few additional changes were made before the final style was sewn. But I just love to see how kids envision their clothes, don't you?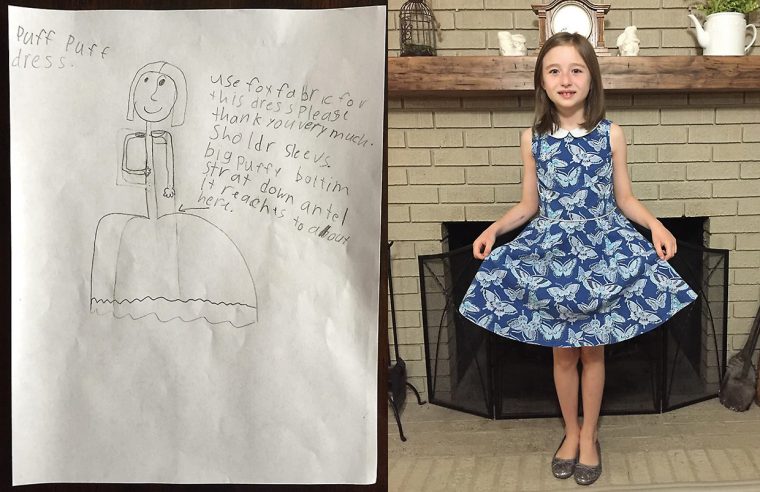 Melani also told me, "My daughter and I are actually working on her Halloween costume with the Building Block Dress. She wants to be a 'nature queen,' and has given me specs! I'm (we're) still having so much fun with the book!" It will be great to see where they go together next.
Leslie said that her book arrived just in time for her to sew dresses for their annual family photos, which they've scheduled for this week. She mentioned that she "curated" fabrics from her stash that would be appropriate for the dresses. Such a great idea! Kids can easily be overwhelmed with too many options (we all are, aren't we?), and this way she could ensure that they chose something everyone would all be happy with. By the way, the girls got so excited to hear that they would be featured on the blog that they re-drew their dresses, so here you have the preliminary and final design sketches. So cute! I'm sure their family photos are going to be adorable. I love how each girl gets a dress of her own design, but they still coordinate!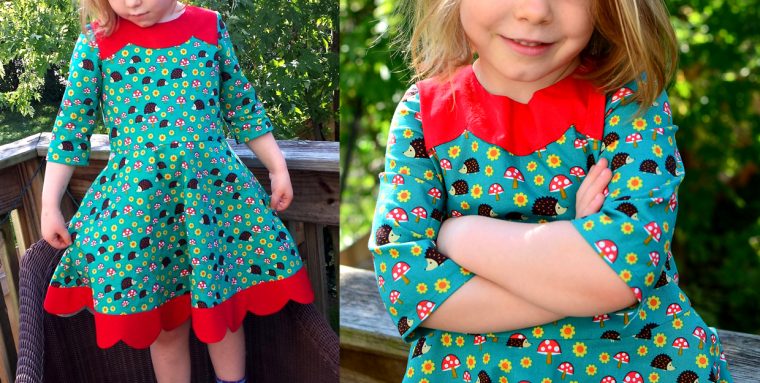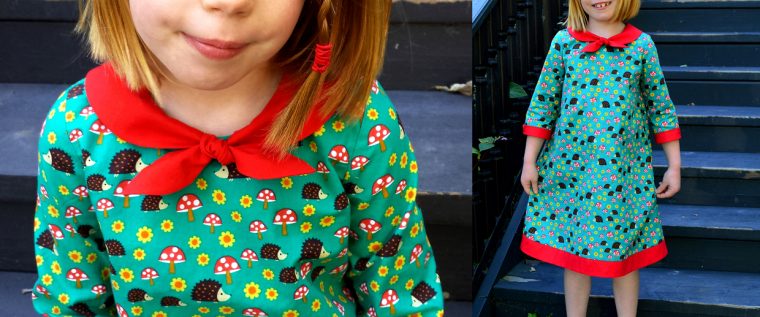 Hopefully this book will allow you and your children or grandchildren to create together, too! Are you planning any projects yet? Tell us all about them. We would love to hear.
Save