Are you enjoying the Building Block Dress book tour so far? We know that you enjoy it when we talk to the creative people you admire. Today we're delighted to bring you Lauren. She appeared in the first season of The Great British Sewing Bee and made it to the final. Lauren stopped by for a visit on the blog last year and we are happy to have her taking part in the book tour.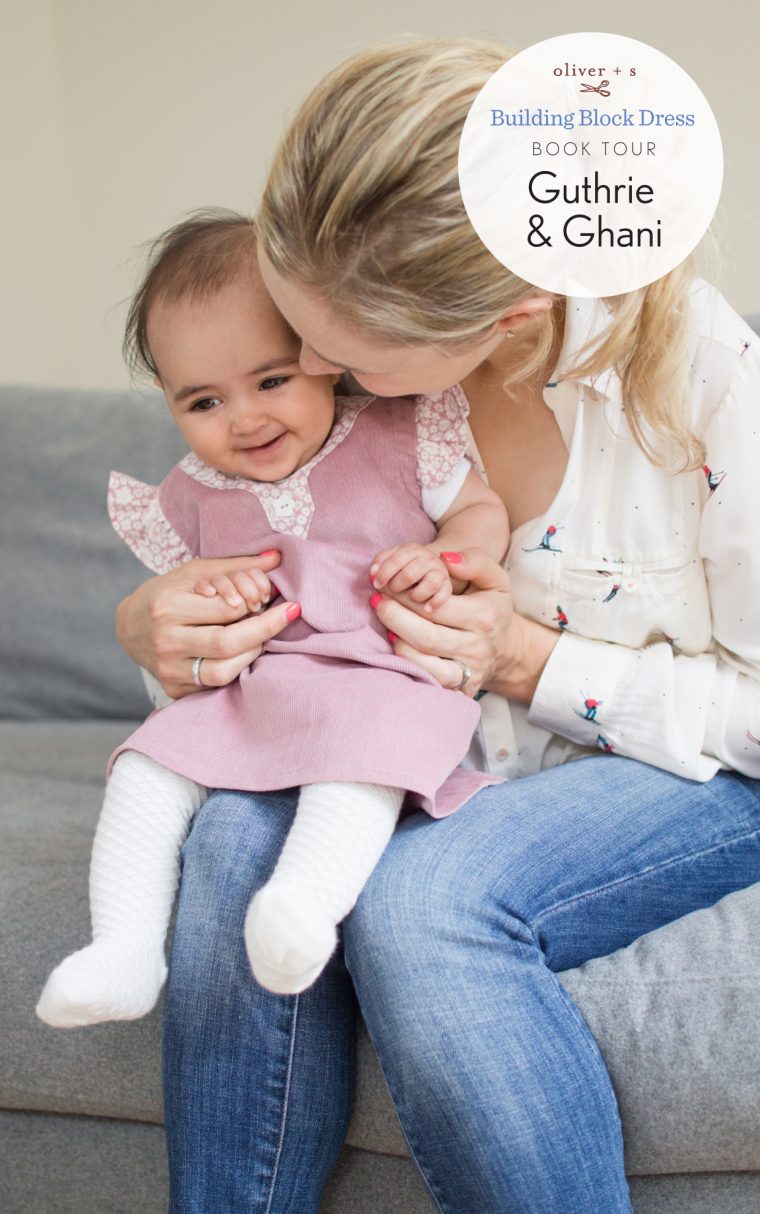 Run over to her blog to learn more about the sweet-as-can-be baby girl dress that she designed.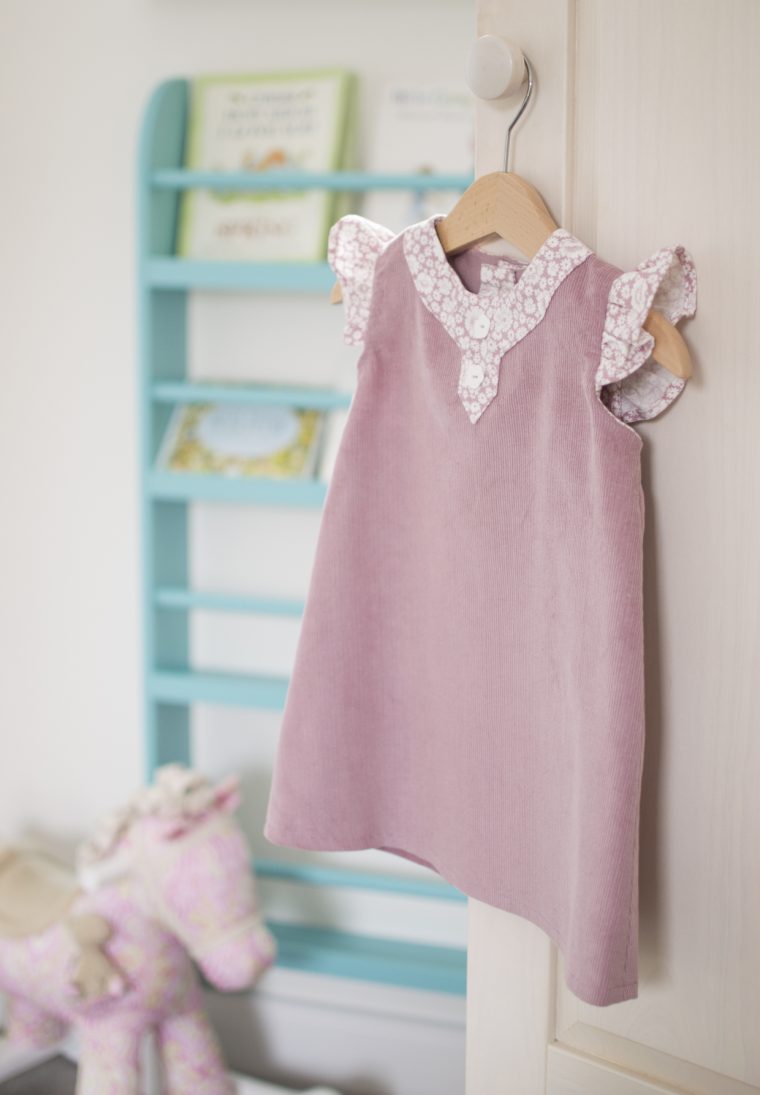 Lauren: Website, Blog, Instagram, Pinterest
I've got one daughter who is 5 months old. I live in Moseley which is a suburb in South Birmingham (UK). It's a really lovely place to live, with lots of tree lined streets and everything I need on my door step so I pretty much walk everywhere. I live right next to my shop, and as I kind of see my shop like a massive fabric stash that I get to share with everyone. I do love my own shop, but ever since I was a little girl I have loved going to the haberdashery department at Liberty of London and seeing all of their beautiful fabrics.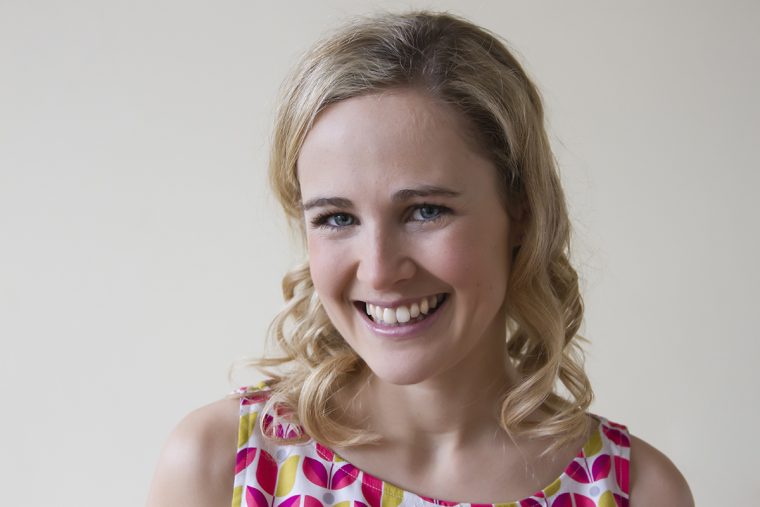 I recently made my third winter coat and I reckon its my best one yet.  I can't wait for cooler weather so I can wear it. I used the Closet Case Patterns Clare coat and some beautiful smokey pink ex-designer wool. As my baby Sophia gets older I'm looking forward to making her more little outfits. I was given so many gifts when she was born I've not needed to buy or make much so far.
Be sure to check out the Guthrie and Ghani's workshop schedule for full listings of all of their workshops including dates and prices.
See you back here on Friday for our next book tour participant.