Our good friends, Ashley and Emily, from Frances Suzanne are our next stop in the Building Block Dress book tour. You remember Ashley and Emily, right? They have stopped by in the past to share their favorite patterns: the Puppet Show and Music Class, to talk all about tucks, and to share their sewing for Disney.
They are huge Oliver + S fans! You can take a peak a their many Oliver + S outfits in their Oliver + S gallery.
To read all about the dress they designed for the book tour, head this way.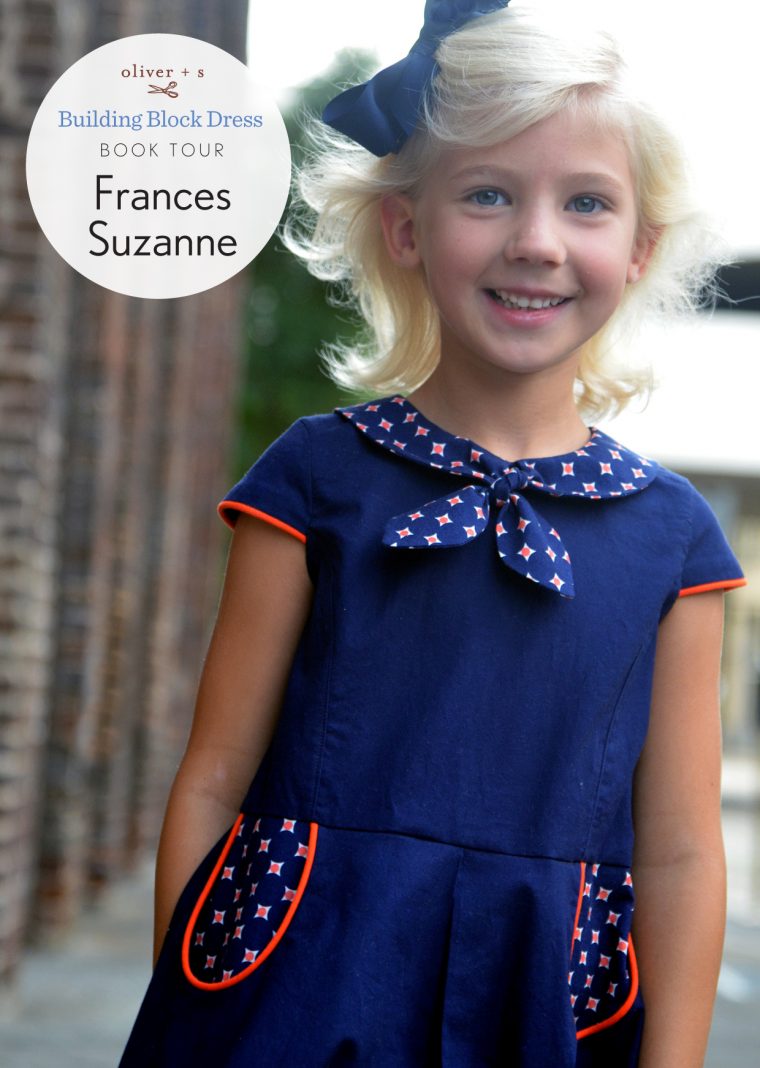 The first dress they made from the book is an adorable striped dress that they blogged about here.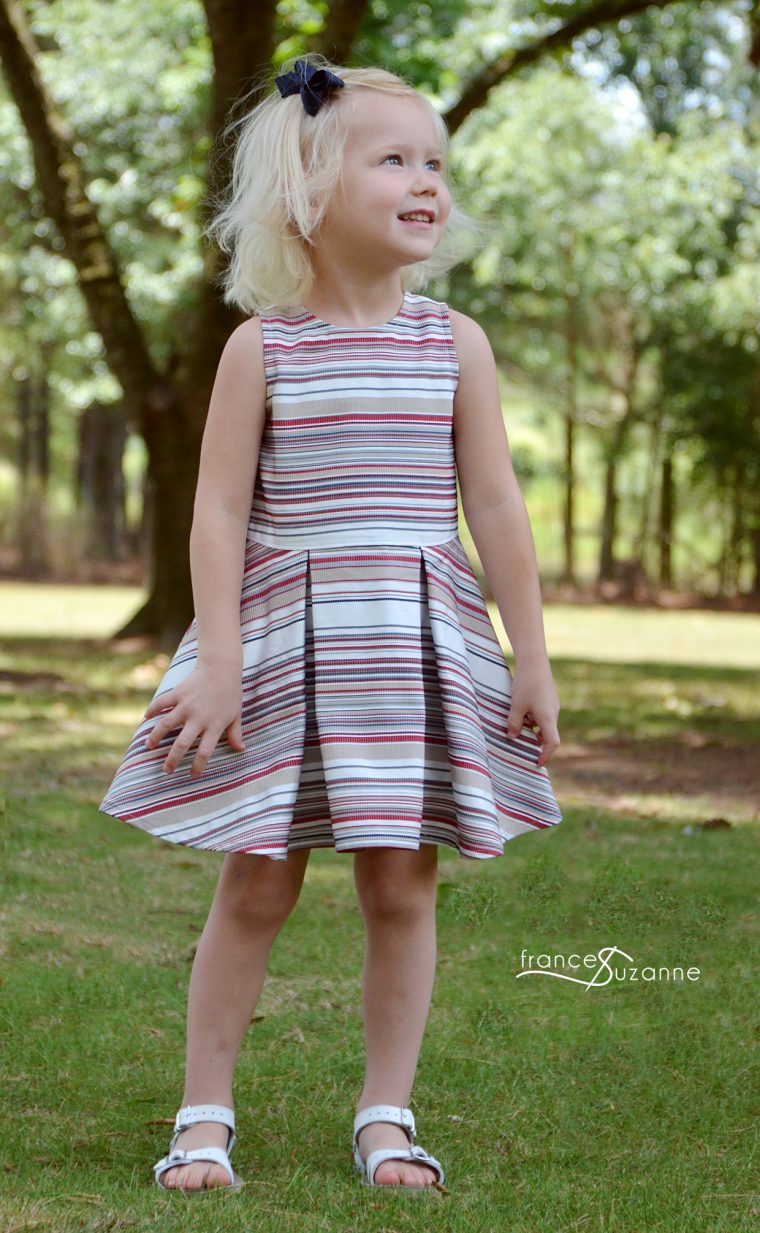 Ashley and Emily: Website, Instagram, Pinterest, Facebook, Twitter
Hi everyone! We are two sisters, Ashley (Frances) and Emily (Suzanne) who lovingly sew for our youngest sister's children: EA (almost 6), CL (age 4), and LG (age 2). We live in "Sweet Home Alabama" where sweet tea and college football reign supreme. It's a place where sewists tend to mix and match bold prints, and where they "ruffle," "ric-rac," or applique everything. Yet we'd rather add piping to solid fabrics, honing into a pattern's lines, to create a timeless and classic look. We are drawn to European children's fashion, as well as vintage styles (particularly the late 1960s), and enjoy adding hand-stitching to outfits, creating garments that are distinctly unique.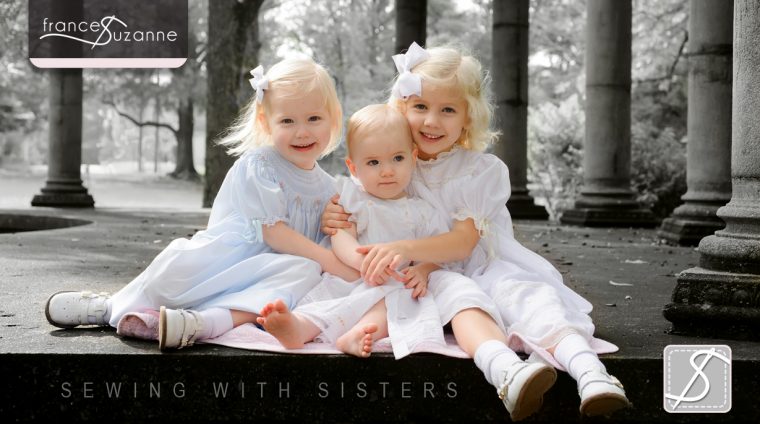 Thankfully, our sister appreciates our desire for "simple and unique" and allows us to "design at will" for our nieces. Yet, therein lies the problem! The term, "design at will" was extremely limited for us–at best. For years, we have known of our deficiency in pattern altering/modifying. We even created a series (selfishly, it was for us) to showcase sewists modifying existing patterns. Then, two years ago, we headed to the annual SAGA conference for the sole purpose of building a pattern alteration skill set–from "The Master" herself . . . Liesl.
Thus began our journey with the Building Block Dress.
We invite you to join us for our many sewing adventures. It would be an absolute honor to call you our friend!
We'll see you back here on Monday with the next book tour visitor. Happy weekend!