We are moving right along with our Drawstring Bag series. Today's idea is a pajama storage bag.
I sewed up a pair of Bedtime Story Pajamas in some cute blueberry fabric. With the leftover fabric from that project I made a matching pajama storage bag using the Drawstring Bag pattern from Little Things to Sew. It doesn't require very much yardage so you could probably do this for every pair of pajamas that you sew. And it's the perfect size to store a child's size pair of pajamas.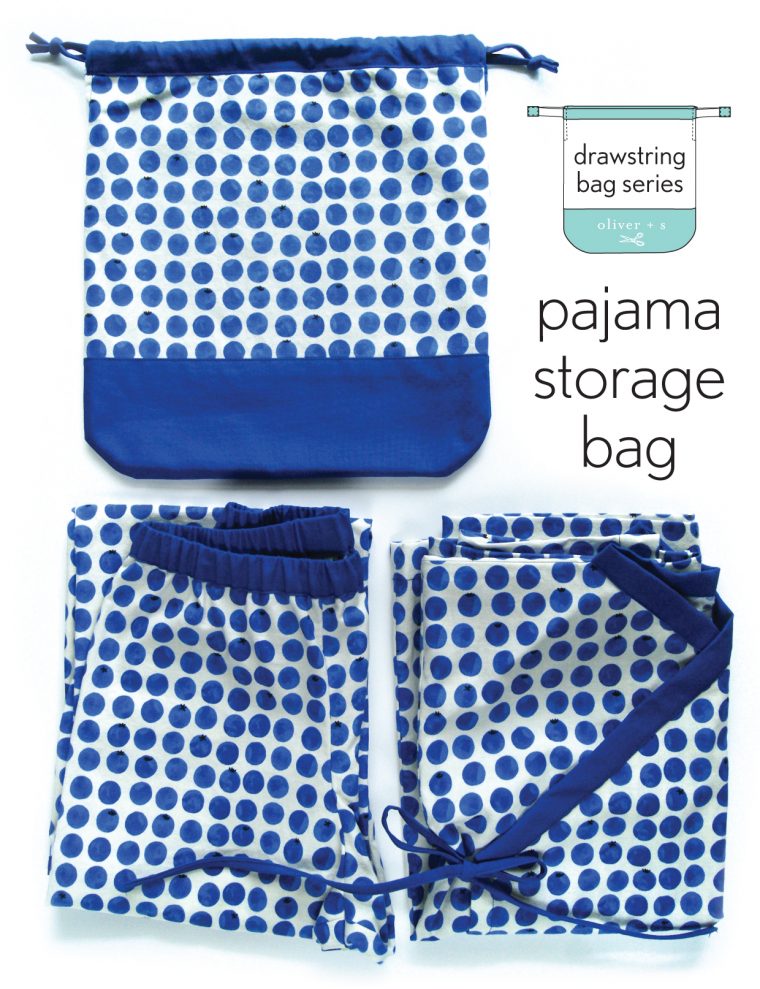 I know a lot of you enjoy sewing Christmas pajamas. If you use this idea then your Christmas gift already comes in a gift bag which is also a reusable storage bag.
And since these are Bedtime Story Pajamas, why not include a children's book along with it?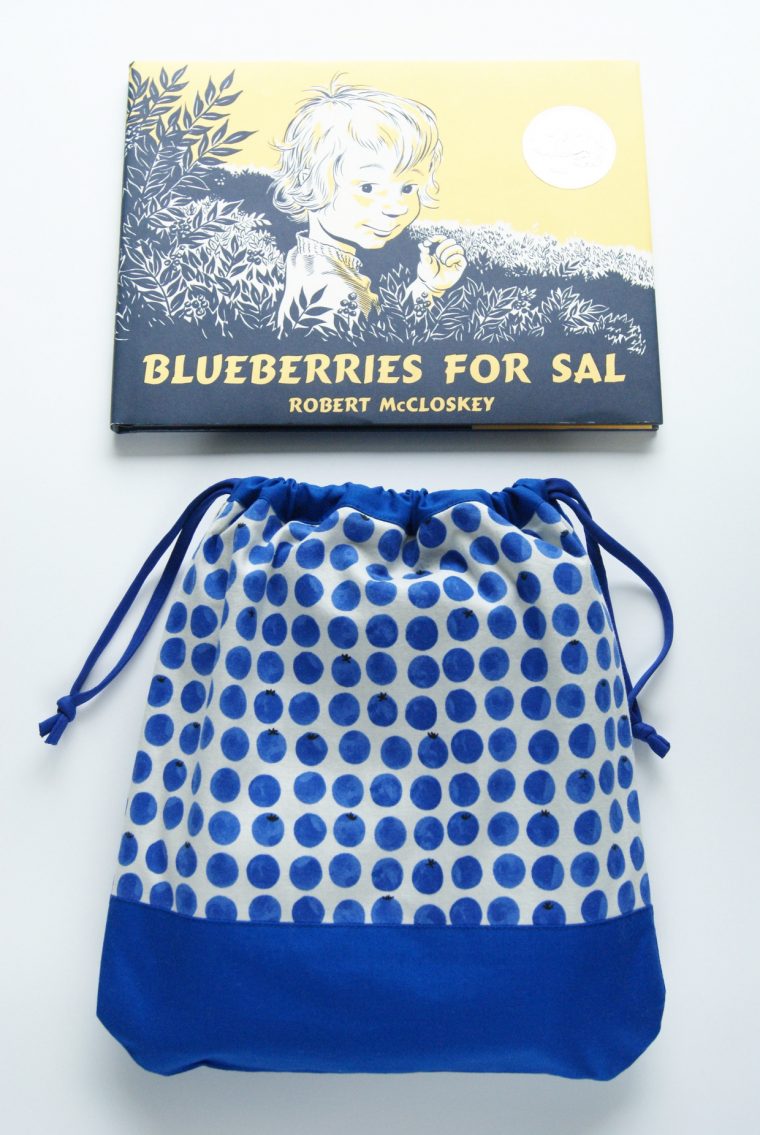 You can click here to see an example of another one.
Also in this series